'Rocky Aur Rani Kii Prem Kahaani' review – Karan Johar's politically correct film lacks feeling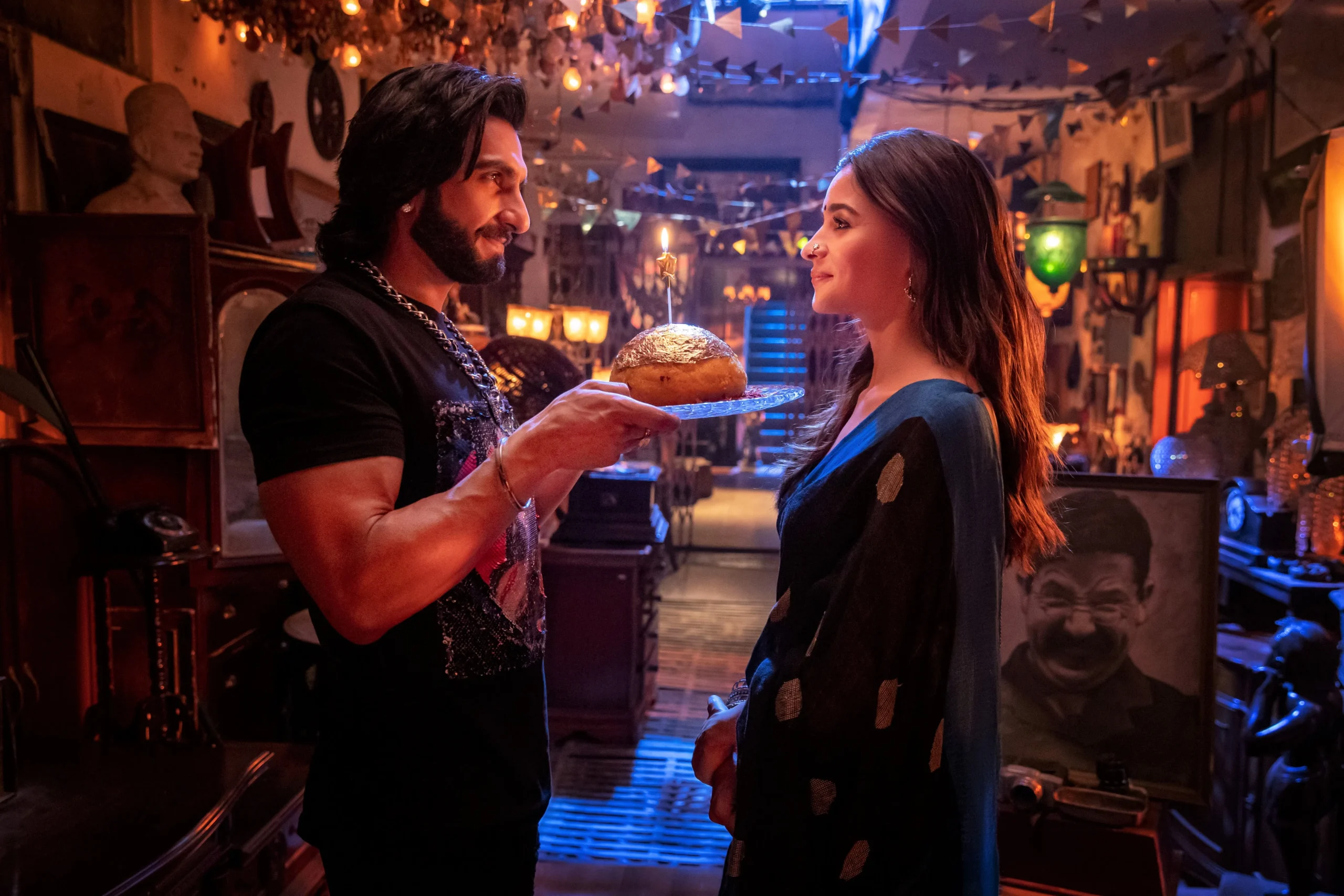 Read Time:
6 Minute, 6 Second
"It's all about loving your parents," read the tagline of Karan Johar's Kabhi Khushi Kabhie Gham. 22 years later, nothing much has changed. Rather, it's become a lot like, 'It's all about schooling your parents'. In the filmmaker's 25th year, he brings out a pleasant family drama titled Rocky Aur Rani Kii Prem Kahaani. While the film lacks Johar's trademark NRI aesthetics, with oodles of mainstream formula pressed in, the film emerges as a passable entertainer. Unfortunately, the central love story does not work in the film that is named after its leads – Rocky (Ranveer Singh) and Rani (Alia Bhatt).
Set in New Delhi, Rocky Aur Rani Kii Prem Kahaani is about two diversely rich families. Rocky discovers the tale of his grandfather Kanwal's (Dharmendra) lost love Jamini (Shabana Azmi), who happens to be Rani's grandmother. For something that could have been an email, Rocky drops into Rani's office. From the looks of it, the woman is an emerging Barkha Dutt. Yet, getting access to her desk isn't a hard task – even for our rather shady-looking leading man and his similarly styled trainer-friend. For someone who is an active advocate of women's rights, the well-educated Rani surprisingly isn't averse to Rocky's demeanor which tiptoes on the tightrope of flirtation and violation. The duo makes their respective grandparents meet, sing and dance to a bunch of vintage songs and, bam, they are in love. For a film that looks down upon new-age love that is planned and manufactured, nothing convinces us of its central romance. Making it worse is the camaraderie between the veterans who make up for the lack of sizzle between Singh and Bhatt.
The first half of Johar's film is joyous – thanks to the filmmaker's penchant for nostalgia and vintage music. Putting the Saregama Carvaan product placement aside, the first two acts ride high on familiarity. Johar throws in copious footage of Singh's bronzed cleavage even at places it wasn't required. If the decision was to give the film an edge of a queer or female gaze, it doesn't work. The humor oscillates between classic Karan Johar (the Stevia and Sugar Free reference made me chuckle) and plain cringe (the grandfather's surname is Lund).
Rocky Aur Rani Kii Prem Kahaani is also about contradictions in writing. If Rocky was so terrified of his parents that he never dared to dance in front of them, didn't they ever object to his bizarre (and vulgar) sartorial sense? While I enjoyed the foundation of their romance, the grandfather getting up from the wheelchair to break into a sweeping song-and-dance routine is as dated as Dhanalakshmi Sweets' advertising strategy which gets magically fixed when Rani intervenes.
The second half of Rocky Aur Rani Kii Prem Kahaani turns into a massive check-box ticking exercise. It's as if Johar and his writers (Ishita Moitra, Shashank Khaitan, Sumit Roy) sat down with a list of social vices and plastered one each to a key player's forehead. The film says, "You go, girl" to every repressed female character. Through a kathak-loving male character, Johar schools us why it is okay for men to learn classical dance forms. The film is anti-body shaming but I wish it had it also had a message about obesity and eating disorders. The writing is so juvenile that at one point, the characters turn on the television and later start singing – all in the middle of a heated, life-altering argument.
The writing of the leading man especially is so odd that it's impossible to believe that a rich, well-brought-up youngster like Rocky has no clue about the ways of the world apart from protein shakes and workout routines. What was the need to need to de-intellectualize Rocky so much? What factor in him appealed to a celebrity TV host like Rani? Lastly, to prove the point that it's okay to speak to women about lingerie, the film takes Rocky to a store and even makes him wear a bra for no reason. I couldn't stop considering a gender reversal there and imagine the reactions.
Johar's film goes on and on about finding true love, working on imperfect relationships, and so on but is also a tale of survivors – of abuse and patriarchy – who could have fixed their relationships or confronted their family members way early in life. The simplistic screenplay is perhaps designed so as to feed its well-meaning messages to a naive target audience. But the question remains – does the paying public need so much dumbing down?
The cinematography (Manush Nandan) and production design (Amrita Mahal Nakai) in Rocky Aur Rani Kii Prem Kahaani is starkly different from what one would expect out of a Karan Johar directorial. The film tends to compose frames and set pieces in a style reminiscent of Sanjay Leela Bhansali's cinema. The issue is when Johar's team fails to find a balance. If a scene abounds in reds, it is blindly red. When there are artifacts in a room, there are way too many of them. Pritam's music is surprisingly good even though the songs didn't sound exceptional in the promos. The Sonu Nigam-Shilpa Rao number is the best of the lot followed by 'Dhindora' which somehow ends before one begins to vibe to it.
ALSO READ: 'Kabhi Alvida Naa Kehna': Mainstream Bollywood At Its Bravest Best
The star cast is a mixed bag. Ranveer Singh plays his off-screen self and is the film's weakest link. Alia Bhatt, in gorgeous Manish Malhotra sarees, looks like a dream and emotes very well. Jaya Bachchan does a gender reversal on Amitabh Bachchan's bitter patriarch in Kabhi Khushi Kabhie Gham (and even mouths the iconic 'keh diya na, bas keh diya' line) but fails to create the desired impact. Dharmendra does not get many lines to mouth but his warm presence lights the up frames he appears in. Similarly, Shabana Azmi is a delight as the love of his life. Somehow, I felt the part was tailor-made for Sharmila Tagore with whom Dharmendra has proven chemistry. Aamir Bashir, who is too young to be cast as Singh's father, is saddled with a textbook character that he plays very well. The same applies to Churni Ganguly and Namit Das whose parts are carved out of every possible Bengali stereotype. The surprise package, without a doubt, is Tota Roy Chowdhury who stuns with his dance moves while delivering the film's most affecting performance.
All said and done, a bunch of things worked for me in Rocky Aur Rani Kii Prem Kahaani. It begins with the intent of addressing several pertinent issues in society followed by the songs, a handful of performances, and many witty dialogues. That said, what's in a love story wherein we care for everyone and everything but not the lovers? Karan Johar's central romance has an evident lack of feeling. It is neither passionate nor is it of the candy floss variety. It exists in the film's title making me wonder, "Oh, am I supposed to feel for them as well? Alright."
Rating: ★★ 1/2