Read Time:
6 Minute, 41 Second
In 2001, Anil Sharma's Gadar – Ek Prem Katha landed in the cinemas to shock critics and trade pundits alike. In a scenario that nobody (not even the makers) saw coming, the paying public thronged the cinemas, and the makers minted notes like never before. What was the recipe? It was Shaktimaan's rousing screenplay that married hyper-nationalism to a love story set amid the Indo-Pak partition. When Tara Singh (Sunny Deol) and Sakeena (Ameesha Patel) sang, "Oh ghar aaja pardesi, ki teri meri ik jindadi," we envisioned the homecoming of a Muslim girl to where she belongs. It was never supposed to be a perfect film and yet it made us clap, smile and weep while keeping us on the edge of our seats. In its sequel ­Gadar 2 – The Katha Continues, Sharma transports us to 1971 where we also meet Jeetey (Utkarsh Sharma) – Tara's 20-something son who wishes to be a Bollywood star.
­Gadar 2 opens with Tara Singh's family living a comfortable (though not necessarily quiet) life in India's Pathankot. Patriotism still runs in Tara's veins and he is a leader of the truck drivers' union. The purple-eyed Sakeena is now a homemaker who pampers her film-obsessed son as much as her husband is worried about his future. Sharma eases us into the setup with lovingly recreated versions of two of the prequel's iconic songs. One thing leads to another, Jeetey reaches Pakistan, and from thereon, the film clones Gadar – Ek Prem Katha. Instead of his wife, Tara's mission in 1971 is to bring his son back home.
Come to think of it, Sharma and Shaktimaan's material on paper is a formula that would have worked equally well in the '80s and '90s. The audience profile in the heartlands has not changed so much that we would garland cinematic innovations over chest-thumping machismo. In Gadar 2, every expression and every line are so underscored and enunciated so much that it reaches the frontbenchers as well as the balcony occupants in the last row of a single-screen cinema. While many would tag it as loud, I would say it's a tried-and-tested cinema trope in India and the filmmaker himself has excelled in this format many times over.
Tara Singh, who is clearly over 50, is an alpha male with indomitable strength. If uprooting a handpump was the penny drop moment in the first film, Gadar 2 sees him twirl giant wheels and deracinate electric posts. Sharma's film belongs to that genre where a battalion armed with AK47 rifles wouldn't shoot the protagonists. Even if they do it by happenstance, our men manage to escape every bullet. It is also the film where a lost party is found by humming a signature song. We see citizens of Pakistan gambling their lives for no reason by helping the father-son escape to India. There's a family that does the unthinkable by offering their daughter's hand to Jeetey who has been declared a traitor by the government. For a story set in 1971, all I could ask everyone around was, "Who are these people and what are they high on?"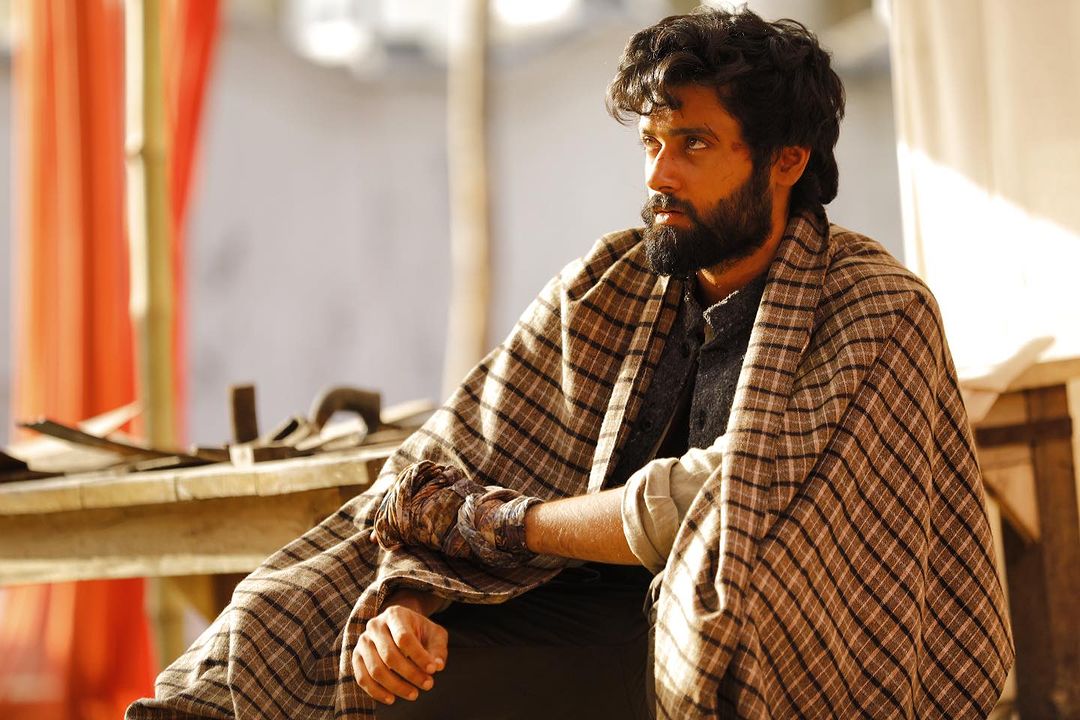 Much like Gadar – Ek Prem Katha, the sequel is arched on a series of jingoistic punchlines. Glaring statements are being made about partition and politics – solely from the Indian perspective. Assumptions are being made about Pakistanis' secret desire to migrate to India. Unnamed benefactors give the fugitives shelter for reasons best known to the writer. Then, there's a love story (not the one between Tara and Sakeena which is largely absent) which becomes integral to the plot besides giving us two songs and many moments of young love. There are dust-smeared action sequences, long chases, and a weepy mother over the telephone. With Sunny Deol imparting lessons of history, sociology, and theology in the highest possible decibels, we smell a monstrous blockbuster in the offing.
Speaking of Deol, he goes missing for about thirty minutes in the second act. It is the chapter where his screen son shoulders the gargantuan responsibility of not dulling down the pace. The youngster manages it to a decent extent albeit with minor hiccups. The drama remains sustained and the moments he shares with his mother, his love interest and a bunch of Pakistani officials spark our interest.
Unlike Gadar, which had a strong emotional core, Anil Sharma's sequel is a spectacle with giant action set pieces at its centre. The men that Shatkimaan creates are born daredevils. Even an otherwise docile-looking son of Tara Singh is unusually resistant to physical pain. Women are weepers and enablers (Patel, Simratt Kaur) whose job is to wait, pray, act dumb, or become a liability during crises. The culmination of the love story is something that fails to make any sense. In a comparable film from 2004 titled Deewaar: Let's Bring Our Heroes Home, a love story of a similar nature saw a more realistic conclusion.
DOP Najeeb Khan does a swell job of composing Gadar 2's dynamic frames. Muneesh Sappal's production designs betters the prequel wherein the action choreography fits the genre to a T. Mithoon's music, including the recreated numbers, is soulful – making the heavy inflow of songs an enjoyable experience rather than loo breaks. 
ALSO READ: 'Pathaan' review – Shah Rukh Khan's film is a seven-course meal for a famished Bollywood
The performances are a mixed bag. Sunny Deol expectedly delivers a thunderous lead act as he reprises the iconic character in his trademark style. Needless to add, he eats up everyone else the moment he appears on the screen. Utkarsh Sharma, with more screen time than anybody else, is heartthrob material and he does well, especially in portions where he isn't asked to yell. Ameesha Patel gets nearly nothing to do as Sakeena which is a shame considering how the prequel revolved entirely around her. To add to the woes, the beautiful actress has limited devices in her quiver so that she rises above mediocre writing. Even as she mouths powerful lines or does an emotion-charged or physically daunting scene, we are awestruck by her flawless makeup and French-manicured nails. Debutante Simratt Kaur, who plays her screen son's romantic interest, lands the meatier part. Not only is she a central catalyst but is also allowed to shine in a string of romantic, dramatic, and taxing scenes – which includes two beautifully choreographed songs and the rousing finale. As the chief villain, Manish Wadhwa is one-note. He matches Deol in decibel levels but the menace barely registers unlike Amrish Puri in Gadar – a brief glimpse of whom in Gadar 2  deserves an additional pat on the VFX team's back.
In a film where every character shouts so that their voices cut through the awful sound systems of India's single-screen cinemas, Anil Sharma's film is not the most technically adept film. Its worldview isn't as progressive as it thinks it is either. Its shot-taking techniques do not bear the stamp of 2023's Indian cinema, yet, there is something that works in this evidently illogical, super-human drama that is arched on patriotism, violence, and family values. It is the thread of raw, desi entertainment. In an era where filmmakers try hard to sell their politics, albeit with good intentions, through forced methods, Gadar 2 confidently blares its message out in its leading man's baritone. It may or may not be the most culturally appropriate piece of cinema to surface on this date – especially for harmony between the two nations – but Anil Sharma's sequel to the celebrated film is a testosterone fest that contains no dull minute in its close-to-three-hours runtime and that is a rarity on this date. Gadar 2 packs what its primary target audience seeks – action, drama, family, romance, edge-of-the-seat thrills, and a severe lack of logic – in no particular order.
Rating: ★★★