'Class of '83' review – Bobby Deol is first-rate in a concise cop drama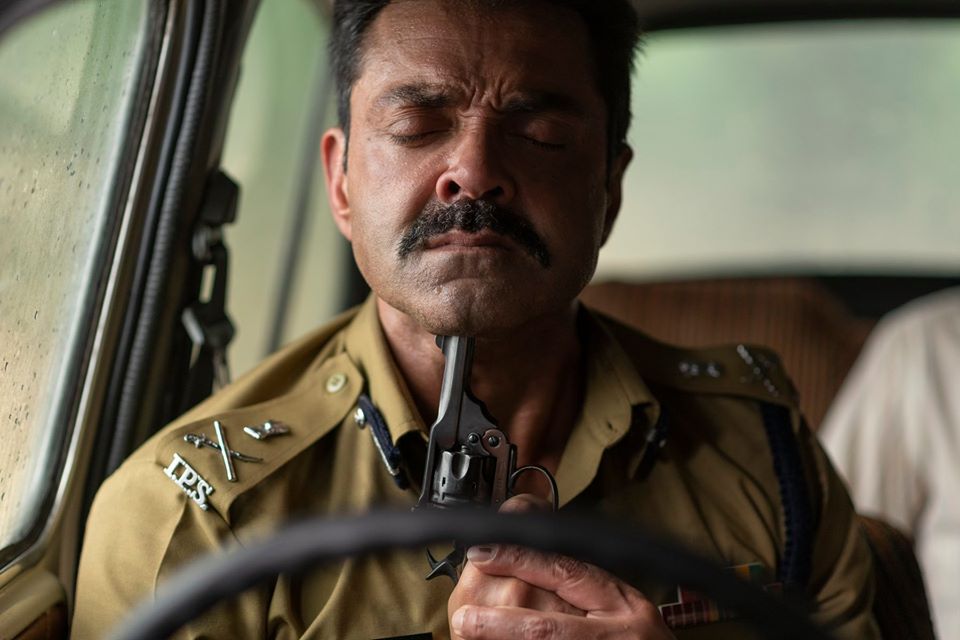 Read Time:
6 Minute, 14 Second
For those who began watching Bollywood films around 1995 would know the sensation that Bobby Deol (the lead of Class of '83) was. Blessed with bouncy curls, a lean physique, slick dance moves, and a winsome smile, he was unlike any reigning hero from that period. In fact, he differed so starkly from his celebrated father (Dharmendra) and superstar brother (Sunny Deol) that there existed little room for comparisons. Additionally, Bobby's dreamboat looks duly won him a loyal female fan base. Things were all hunky-dory for the dapper Deol until he decided to go the regular hero route once the millennium kicked off. He chopped off his tresses, danced a lot less, and always stuck on to playing the conventional protagonist. As fate would have it, Bobby, much like his brother Sunny Deol saw his limelight being stolen by the antagonists (Ajnabee, Humraaz to name a few) in key projects.
This preface is necessary before talking about Atul Sabharwal's Class of '83 because its framework is precisely what a young Bobby Deol grew up on. There are thrills galore and the hero's journey is rather complete. Set in the early '80s, Sabharwal's film brings to us a mature (not aged) Bobby Deol. Facing a punishment transfer as the dean of the police training academy at Nashik, Bobby's Vijay Singh is a feared entity to his students. While his daring reputation amuses them, his aloof (and nearly absent) persona becomes a matter of major intrigue.
Vijay Singh also gets a characteristic personal chapter that links closely with his dubious last assignment – which was to nail a terrorist named Kalsekar. On the same day, he loses his wife Sudha (Geetika Tyagi) while also being betrayed by a politician called Manohar Patkar (Anup Soni) in his efforts to nab the gangster. To rub salt to his wounds, his teenage son refuses to acknowledge Vijay who simultaneously faces a professional setback in the form of a transfer.
Now, following umpteen Bobby Deol films from the yore, Class of '83 develops into a revenge drama. Vijay Singh picks the belligerent and low-performing candidates in the academy to train them to be tactful assassins. The rest of Sabharwal's film is all about how the young men practice the learnings in the 'field' as they would call it in colloquial terms.
ALSO READ: 'Kareeb': Because There's Great Beauty In Simplicity
Class of '83, being a Netflix original film, remains largely procedural. It does not come with extra frills or masala elements to appeal to a certain stratum of ticket buyers. Evidently, in the absence of a formal ticket buying process to get access to the film, it helps to not have the front-bencher and gold class sensibilities separated. Running for 90 odd minutes, Atul Sabharwal's film turns very matter-of-fact once the focus shifts to the rookie policemen. Their interpersonal quarrels do not really work but the encounter episodes are masterfully shot.
The screenplay is remarkably layered with a bunch of clever passages. I can pinpoint the one where one of the young cops is stationed for duty at a party and is teased by a young attractive woman. The scene cuts to one where another member of their group is seen masturbating in the restroom. Cut to the next scene, he is covering the stain on his uniform with a file where his superintendent's lines are peppered with witty puns. The chases feel real and the setting of the '80s, interspersed with occasional real footage is minimalist and realistic.
Still, Class of '83 doesn't fly to become an entirely satisfying film at any point. The prime glitch in the screenplay is the angle of revenge. It is so haphazardly established that somewhere we feel it exists only because taking revenge is known to be its leading man's forte. It also tried to bring out the human shades in Vijay Singh but the effort seems half-baked. Exactly a year back, we saw a more realistic take on a cop (John Abraham) suffering from PTSD in Nikkhil Advani's Batla House. In Class of '83, there is a fleeting mention of Singh being suicidal along with a scene towards the end where he almost attempts it. However, Sabharwal's film seldom digs deep into his psyche. Before the characters (or the viewers) could assimilate a tense or emotional moment, the film shifts contours. I recall the tender scene where Singh holds his granddaughter in his arms and requests her parents, "Ho sake to iska naam Sudha rakhna," The actor is tremendous but the film steals the steam off the moment within seconds.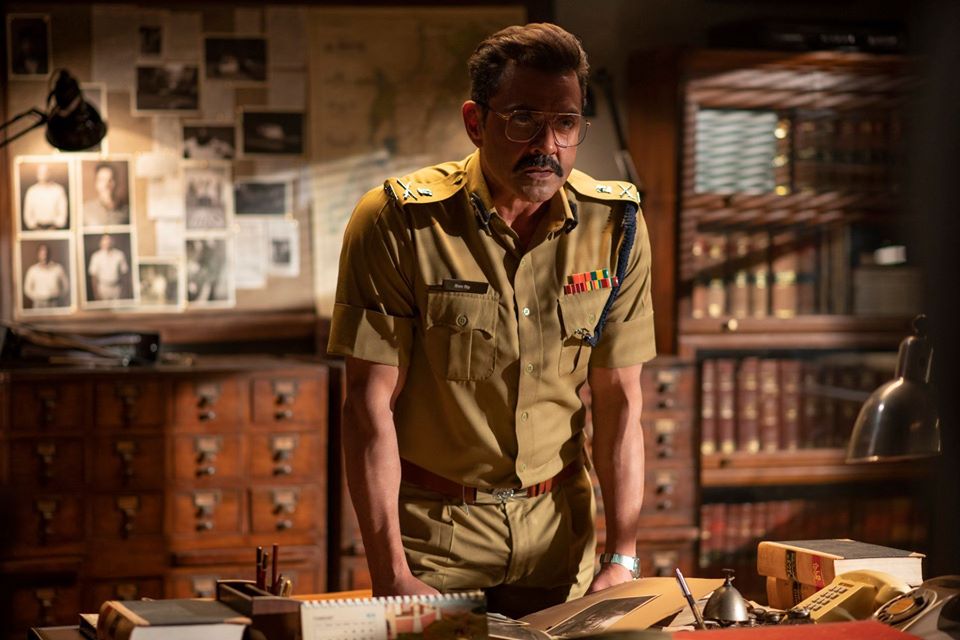 The brightest spot in Class of '83 is unsurprisingly Bobby Deol who is in top form. There are creases on his face but the sharpness in his eyes remains intact. He exudes his characteristic swagger while balancing the authoritarian and emotional textures in Vijay Singh's persona extremely well. I almost whistled when he mouthed the "100-crore, 50-crore" dialogue which was intentionally self-referential. The young cop brigade (Hitesh Bhojraj, Bhupendra Jadawat, Ninad Mahajani, Sameer Paranjape, Prithvik Pratap) looks extremely convincing, especially in getting the Maharashtrian flavor in their characterizations right. Anup Soni does not get much scope in a character that is otherwise omnipresent. Mario Poljac's cinematography is tasteful as it lets the bygone era come alive in a rather understated fashion. Manas Mittal's editing is underwhelming as the film, in various instances, prevent individual sequences from simmering to a good shape. Viju Shah's electronica-powered original score is second only to Bobby Deol in making the film a helluva exciting ride.
Class of '83 is based on Hussain Zaidi's book by the same name. His works have previously served as inspirations to some of the better Bollywood crime films from the recent past including Black Friday, Phantom, and Mardaani. Perhaps it is the foresight of the author's investigative journalism background, the core screenplay, despite its hiccups, rarely stoops to levels of boredom. Its decision to be minimalist averts the existence of secondary frills and side-tracks which turned films like, say, One Upon A Time In Mumbaai and its sequel into monumental yawn fests.
ALSO READ: 25 Years of 'Gupt': A Glowing Benchmark For Bollywood Suspense Thrillers
Class of '83 isn't excessively dressy. In fact, it could even masquerade as contemporary fare if they were to remove the period labels and occasional references to the existent political weather. That said, one does end up questioning the core morale of the film. Is 'institutionalized killing of gangsters by policemen' the right process to uproot terrorism in its bud? For sure, it is a more popular message to convey to the Indian public who believe in on-the-spot justice. Still, the film's unwavering conviction falters sharply in the end. There are no commercial cinema-like garlands that await Vijay Singh or his prodigal students. It's more or less a realistic finale that comes as a fairly abrupt culmination to the incidents preceding it. If not for these sudden tonal shifts and the general tendency of the screenplay to remain solely in the taut thriller space, Atul Sabharwal's film could have been far more riveting. Nevertheless, Class of '83 more than passes muster as it keeps us involved and entertained throughout its runtime besides having Bobby Deol back in his elements.
Rating: ★★★
Watch Class of '83 on Netflix.