Read Time:
6 Minute, 27 Second
2018 was a year when Hindi cinema's male actors outshone their female counterparts with considerable ease. For a fact, it was a tough task compiling this list of 10 best supporting actors. The performers who are listed in the 'Special Mentions' section, to set it straight, are barely inferior to the ones who are ranked.
So, here goes the top 10 in reverse order!
A well-conceived commercial film is always a delight. Many might question 102 Not Out for its manipulative tenor but fact remains that the film confidently manages to tug your heartstrings. Rishi Kapoor who plays the over-cautious, disciplinarian son to Amitabh Bachchan is also a yearning parent himself. The actor catches you unawares in a sequence towards the mid-point where he takes a literal trip down the memory lane. Talk about experience, I say!
Oh boy, the father's character in Pataakha is a difficult nut to crack – even for an actor of Vijay Raaz's calibre. Stranded between the devil and the deep blue sea – his daughters respectively – Raaz's father act blends fabulously with the film's quirky socio-comedic tone. We know, for a fact, that there is not much that the father can do to ease the situation here but Raaz is a complete hoot as he tries to be the listless peacemaker.
Karwaan was a languid road film with themes of dark humour thrown in adequate amounts. Supplying the comic bits almost single-handedly is Irrfan as Shaukat whose happy-go-lucky nature is enough to amuse many a viewer. Yes, it is a conveniently written part where certain reservations and linguistic peculiarities are milked to the optimum. But to give Irrfan due credit, the actor makes the most of it and becomes what can easily be termed the 'life' of the film.
7. Saurabh Shukla (Raid)
We have seen Saurabh Shukla acing similar parts in the past. Then again, is there too much of anything that is actually very good? Playing a vicious villain yet again, Shukla is the redeeming factor of Raj Kumar Gupta's anti-corruption drama Raid that is set in the early 1980s. To give credit to the writers, Shukla's Tauji doesn't stoop down to absolute defeat even as the film closes with the hero walking away with all plaudits.
The actor seems to have a good understanding of the local milieu and dialect besides using his fluid body language to great use as he stoutly challenges a government raid at his residence.
6. Jimmy Sheirgill (Mukkabaaz)
In Anurag Kashyap's Mukkabaaz, Jimmy Sheirgill's Bhagwan Das is a man who spells menace. There are no shades to him other than jet black. He is out to make sure that the protagonist (Vineet Kumar Singh) gets nothing but misery in his journey to prosperity.
While the screenplay's conventional pattern ends up teaching the character a fitting lesson, one can't deny howhow effect Sheirgill is in making our blood boil – much like the scheming villains from the '70s. Now, I am sure that is precisely where Kashyap wanted his film to belong.
5. Paresh Rawal (Sanju) & Sunil Grover (Pataakha)
"Puttarrrr…", calls a Gujarati Paresh Rawal playing the very-Punjabi dad to his wayward son (Ranbir Kapoor). Sanju is yet again a fine proof on why actors do not need to compulsorily nail a certain accent/dialect to appear convincing as a real-life legend. Rawal internalizes Sunil Dutt's pain as he sees Sanju toil through tough times. Some of his scenes – be it at the premiere of Rocky or the one just before the song 'Kar Har Maidaan Fateh' – are easily amongst the redeeming moments in a film that doesn't count amongst bona fide biographies in the first place.
Sunil Grover, on the other hand, capitalizes his organic goofiness in bringing alive the tricky part of Dipper who is the only person who relates to the aggressive sisters, Champa and Genda. Dipper does not get too many shades to flaunt but given Grover's penchant to stand out in a crowd, he does so with great flair.
4. Sunny Kaushal (Gold)
Talk about overlooked performances of 2018 and we will have Sunny Kaushal's life-like performance from Reema Kagti's Gold as one of the frontrunners. To think of it as the actor's debut act is yet another matter of disbelief – it simply does not feel so. As a hockey player who is constantly sidelined owing to team politics, Kaushal's characterization ensures him enough moments to shine and the man jumps into the opportunity with great glee. Result? We have a fine actor in the making and one of best performances of the year which needs to be talked about a lot more.
In Badhaai Ho, there are even moments where we wish the story were to be told entirely from the father's point of view. Because whenever they do that in the film, it gets two times spicy. It is perhaps more awkward to look at an embarrassing situation through the eyes of the sufferer himself. Or maybe it's just the magic that Gajraj Rao spins in his extremely difficult part of a soon-to-be dad who has got grown-up children to break the news to.
Rao is a revelation in the film directed by Amit Ravindernath Sharma, making us wonder where he has been all this while. Here's looking for a strong innings from the actor who is a robust performer in every sense of the word.
Indian cinema is no stranger to Raghubir Yadav's histrionic abilities. One of the many National School of Drama (NSD) passouts from his generation of actors, Yadav's style radiates the kind of earthiness that we no longer see in mainstream films. His method of internalizing the part in Sui Dhaaga – Made in India nearly makes him appear to be a non-professional actor who has been picked by the casting director from the locality. Yadav's performance as the strict and cynical father might not be regular Bollywood dad material but we have seen such people throughout of lives, I reckon.
There are numerous standout scenes, gestures and dialogues in the film where Yadav threatens to upstage the rest of the cast but my favourite is the moment that he finally buys his son's ambitions with all his heart. And that heartwarming ramp walk with his screen-wife (Yamini Das) left me teary-eyed and how!
1. Manoj Pahwa (Mulk)
First up, Bilal from Mulk was a personal benchmark setting exercise for the exceedingly talented Manoj Pahwa. Often typecast in comic roles, Pahwa gets to a play an initially bitter and eventually distressed father whose child has been identified as a terrorist. There is religious strain all around and the man has to make peace with his issues with his brother (Rishi Kapoor) too.
Acing this complex part, Pahwa resorts to mouthing fewer dialogues but more expressions and expert usage of his physicality. His moments of psychological and emotional torment in the lockup are amongst the film's most disturbing ones and they clearly underline the actor's undeniable mettle to hold his own in a film that is already high on theatrics. Easily, the best supporting act in Hindi films by a male actor in 2018!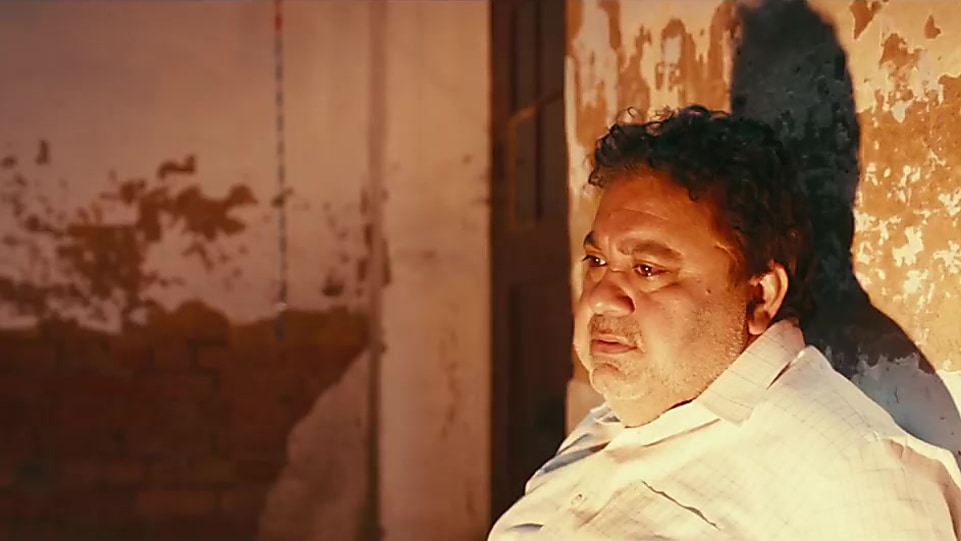 Special Mentions: Harsh Mayar (Hichki), Mohammed Samad (Tumbbad), Vicky Kaushal (Sanju), Sunny Singh (Sonu Ke Titu Ke Sweety) and Vishwas Kini (Veere Di Wedding)
Down the years…
Best Supporting Actors (Male) in 2017
Best Supporting Actors (Male) in 2016