'Sui Dhaaga' review – Sharat Katariya's film tugs at the heartstrings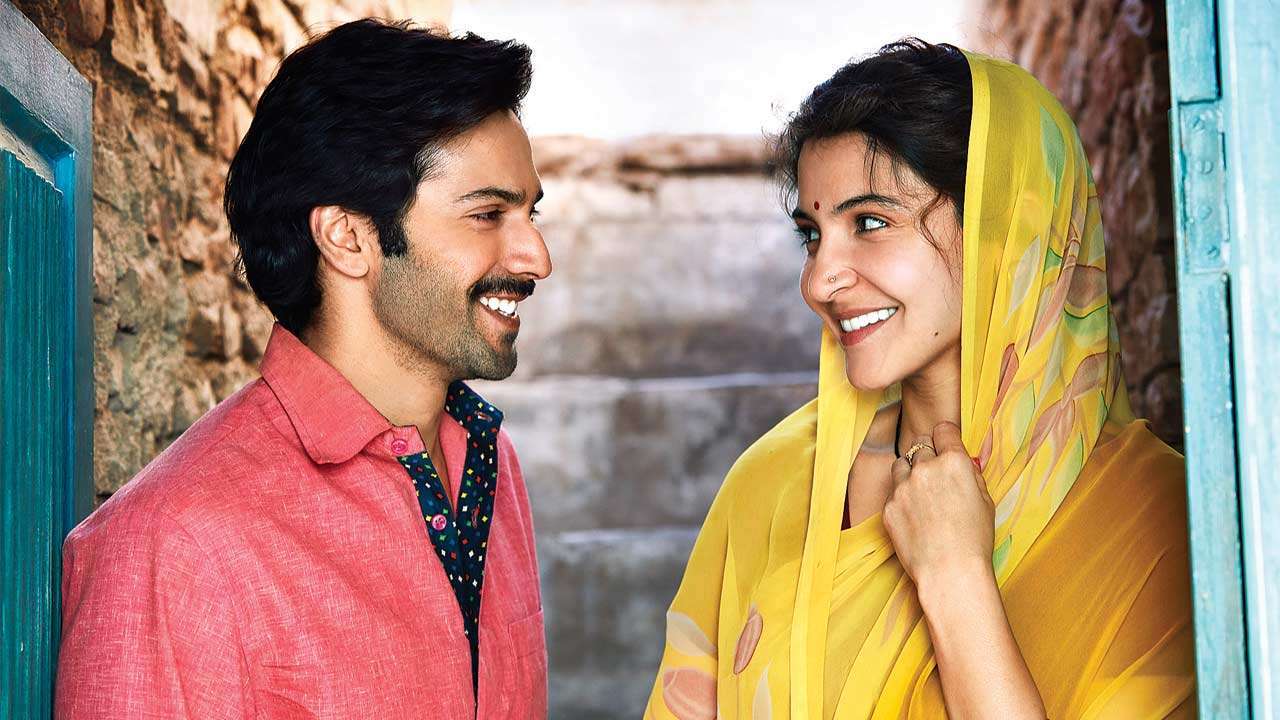 Read Time:
7 Minute, 29 Second
Dreams and the Indian middle-class share a bittersweet relationship. Before even the most basic of them could soar, their ambitions are sealed with everyman plights. Sometimes it is an ailing parent or there is an impending family wedding to be taken care of. They call the propensity to dream risky as opposed to a fixed monthly income making way to their bank accounts. As a result, we have possible playback singers rotting as shopkeepers and talented sportspeople queuing up for 9 to 5 jobs. Sharat Katariya's third feature film Sui Dhaaga – Made in India attempts to fight a similar worldview and it portrays members of the same social cluster.
Marriage is not of the usual kinds for the film's protagonists Mauji (Varun Dhawan) and Mamta (Anushka Sharma). Bound by an alliance arranged by their families, the couple barely gets to interact, let alone fall in love. The docile yet eager daughter-in-law of the house, Mamta is always on the lookout for her family's brighter prospects. Not very educated and also not knowing many skills, she banks on her husband Mauji's dexterity over the needles and threads. Not even a matriculate pass-out, Mauji himself is trapped in the listless web of necessities that his family is bound to. All it takes for Mamta to call out on the need for a better life is a discourteous wedding night at his employer's place. Sui Dhaaga – Made in India soon gets on a trail that follows the path of every other underdog victory tale but is also endlessly empowering.
Written by Katariya himself, the screenplay of Sui Dhaaga – Made in India overflows with tiny moments that linger beautifully while also exposing the director's distinctive sensibilities. Despite being married for a long time; it takes Mauji a while to hold Mamta's hands with assurance. In a scene that reminds us of a significant moment from the director's second film Dum Laga Ke Haisha, Mauji dichotomizes his worth to be Mamta's husband. Somehow, for the audience, it becomes a thrilling moment in a film that barely exhibited any physical passion between the lead pair thus far. In another long yet extremely affecting sequence, Katariya takes us through the gruelling process the duo undergoes to procure a sewing machine. The director spins great drama out of what must be a regular activity for a commoner in the sector. The interval point, unlike other films of our times, ends on a happy high – as if a difficult chapter has ended for good.
ALSO READ: 'Dum Laga Ke Haisha' review – Transports us to the Basu Chatterjee era
Sharat Katariya also projects certain relatable grey shades that we often see in people around us. When Mauji bags his first notable 'order' to stitch a consignment of hospital gowns, his neighbour-cum-friend immediately objects against using the sewing machine which belongs to him. There is a massive ruckus and we completely get the psyche of the young man. However, in a later scene, we see how the man and his mother are kind enough to lend the same equipment to Mauji. It is not the holier-than-thou village neighbourhood with Ramu Kakas and Rahim Chachas in abundance. The same goes for family members who are real-life exemplars. Mauji's elder brother who lives away from the parent's home is seen with a slight disdain for having sought help from his in-laws. Financially in a better state, the brother also displays visible signs of regret and his wife doesn't think twice before point out his big-heartedness to be around when his parents fall sick. When an altercation occurs between the brothers, the Bhabhi is quick to reprimand her son from interacting with his chacha. The little one says, "Mummy ne kutton ko mooh lagne se mana kiya hai…" Before we examine if this is the most appropriate reaction from a child of his age, the moment proves to be a crystal clear exhibit of small-town family dynamics.
The latter half of Sui Dhaaga – Made in India chronicles the duo's endeavour to manifest their talent in ways that are sustainable. In an assuring move to support their family's dwindling financial state, they take up work at a clothing factory for a fixed salary. This is a slightly distressing stretch with the background score (Andrea Guerra) and a song ("Tu Hi Aham") proving to be of great effect. One thing leads to another and the film reaches it's predictable, slightly convenient yet immensely validating end. Be it with the warm hug that Mauji gets from his brother or the confident walk that the parents take on the ramp, Sui Dhaaga – Made in India leaves your heart beaming with joy. Not essentially a love story, the finale here doesn't offer a consummation of sorts for the couple. Then again, that was never in the film's agenda. The filmmaker's idea to lend respectability to an entrepreneur from a penurious background is noble and in the film's context, it is the victory of the middle-class when the father tells Mauji how proud he is of his son.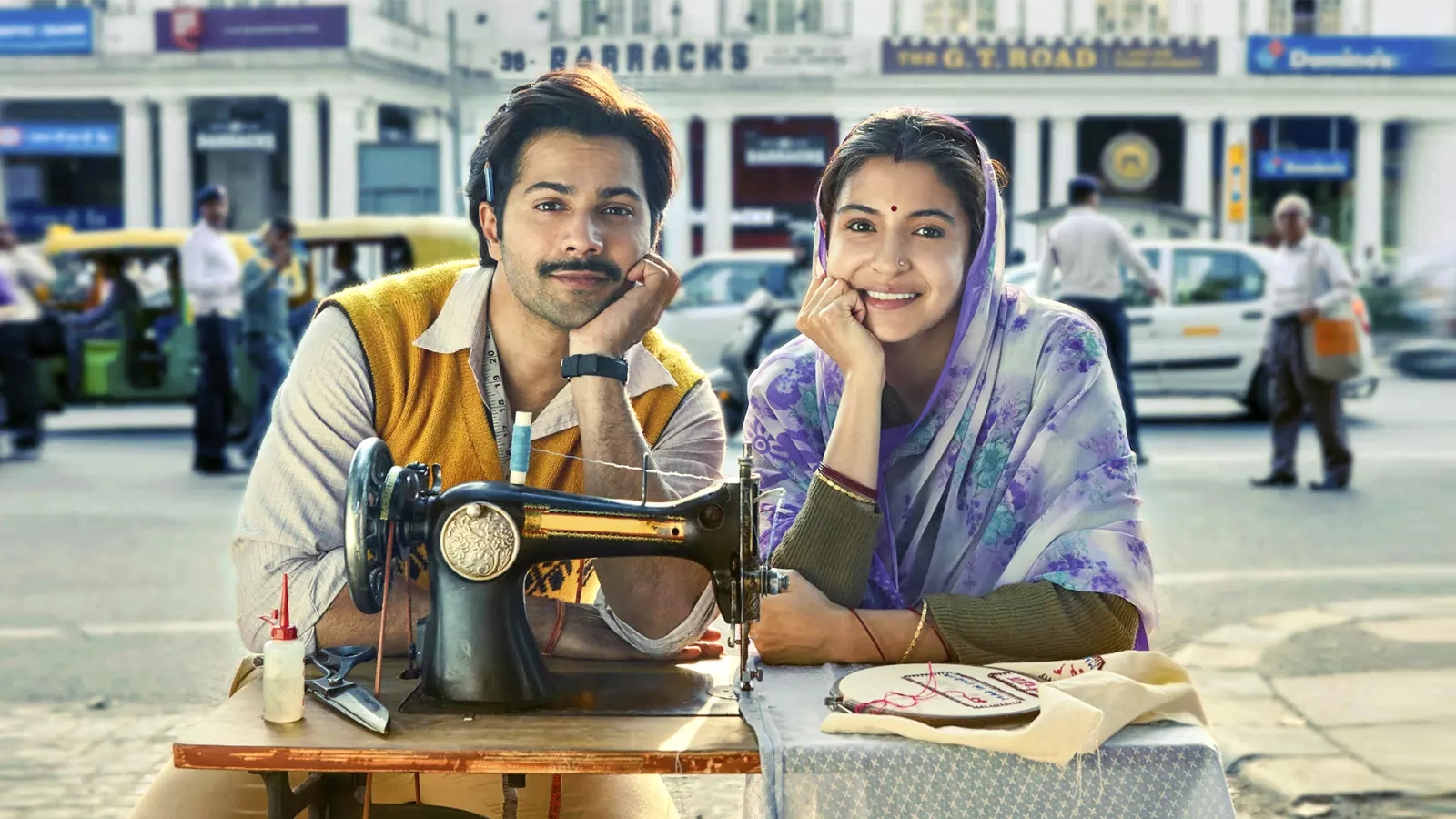 Sui Dhaaga – Made in India also gets its principal casting right. Varun Dhawan is pitch perfect as the hassled, restless Mauji who is struggling to put his skills into good use. Submissive and maybe a little more talkative, Mauji flaunts shades similar to those of the protagonist's in Dum Laga Ke Haisha even though both have different challenges to address in life. Dhawan's matinee idol persona also doesn't go for a toss as he paints a stark portrait of a regular young man somewhere in the heartlands. Anushka Sharma turns in another bravura performance as Mamta. Now, this isn't the easiest of characters. She is a quiet housewife and obedience is her middle name. Mamta's rebellion, opinions and bottled up emotions are, therefore, expressed by Katariya with utmost care.
From the writing point of view, it is appreciable to see how Mauji and Mamta fetch equal parts in the journey they undertake. When he tries to make the story all his, she is quick to point out, "I am equally a part of it as much as you are," Sometimes you don't see her say it aloud. It could be a contemptuous expression (at the wedding venue) or an act of grit and independence (her confession to the clothing company owner) that make sure that Mamta is a real woman who has a mind of her own. Raghubir Yadav and Yamini Das sparkle as Mauji's parents while Namit Das overdoes in a part that is somewhat of a stock character. Even the bit players – Mauji's employer, the shopkeeper (Palturam) who never faces his customers and the hospital clerk – add the right sheen to Sui Dhaaga – Made in India.
Set in a small town close to what appears to be Ghaziabad, Anil Mehta's frames clearly lack traces of lush and thankfully so. There are a handful of nattily composed scenes, notably the ones that involve Mamta and her bedroom casement. Even the opening sequence is a delightful long take which takes us on tour around their modest household and way it functions. Complete with realistic costumes and makeup, Sui Dhaaga – Made in India also doesn't overdo the fashion bit even though the film is all about fabrics and making clothes that are trendy yet wearable. Guerra's background score is of international standards while the production design is in sync with the film's overarching minimalism. Also, I wonder when was the last time I exited a cinema hall humming a song from the OST! Penned by Varun Grover, Anu Malik's lilting musical numbers fit flawlessly in the narrative and the fragmented usage of the title track is out of this world.
Sui Dhaaga – Made in India, at the end of the day, is a sweet and well-meaning film which wants to spread a message or two on self-sufficiency and entrepreneurship. The film, at the same time, doesn't show propagandist tendencies like films of similar ilk by needless references of government policies. It wants to tell a story and it does so with serious abandon without shedding its simplicity for most parts of its runtime. The last segment wherein the film enters a fantasy territory might not be everyone's cuppa tea but then this is very much a commercial film. I didn't really mind any of it as they were not one bit dishonest. For the rest, I was exhilarated with the feeling that the film left me with, besides the powerful title track playing in my mind for hours.
"Chal chale hum ek kaaj banake,
Toote button mein baksua phasake
Kismat udhadi to silva ke
Sui dhaaga, sui dhaaga, sui dhaaga"
Rating: ★★★ 1/2
Sui Dhaaga is now streaming on Amazon Prime Video.