'Mukkabaaz' review – Anurag Kashyap's ode to Bollywood's 'Good vs Evil' sagas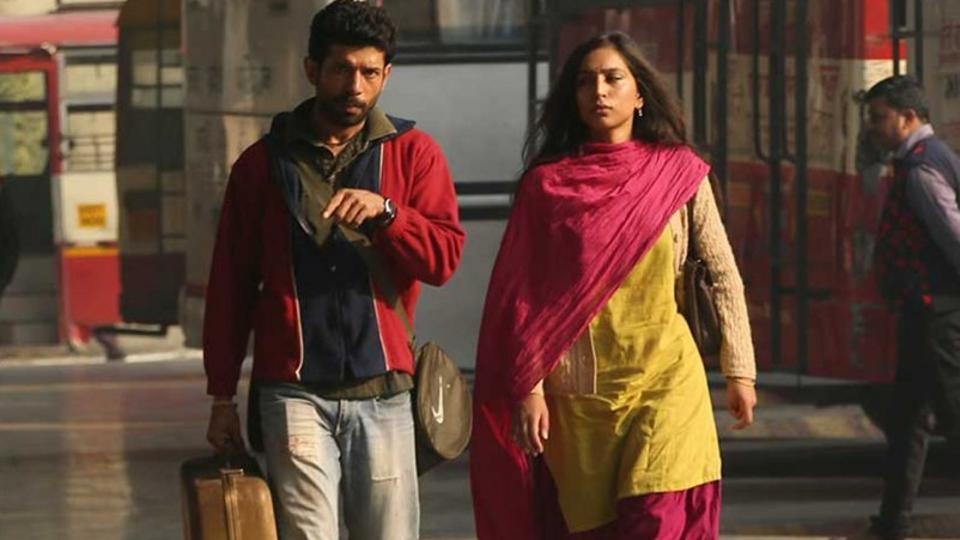 Read Time:
5 Minute, 6 Second
Earlier this year, I got to watch Rahul Dahiya's G Kutta Se. Although canvassed in a far more rural setup, the film projected a similar atmosphere – of caste-based power politics, religious intolerance, honour, and the pre-assigned role of women in the social arrangement. Set in the same regional backdrop (Haryana), Yash Raj Films brought to us the biggest commercial success of 2016 – Sultan. One that paints a rosy picture on wrestling and women empowerment, the film went on to mint money at the box office. The former didn't. Almost as if it didn't intend to charter that territory. As I watched Anurag Kashyap's latest directorial Mukkabaaz at the 19th MAMI Mumbai Film Festival, I wondered if the director wanted to take a middle road between the aforementioned films. The outcome is what perhaps can be termed as Kashyap's most 'commercial' film till date. Playing royally to the gallery, Kashyap attempts to balance the struggle of an everyman with the cinematic victory of a boxer and a lover.
Set in the bustling town of Bareilly, Mukkabaaz captures the natural temperament of the city with great detail. Be it the railway tracks, the evenings, the chaotic streets or the unexciting government offices, the city comes alive, unlike the recent Bareilly Ki Barfi that merely skimmed the surface in terms of using its surroundings. The film, however, begins on a shaky note with Shravan (Vineet Kumar Singh) locking eyes with Sunaina (debutante Zoya Hussain) and an unexpected brawl with her uncle and his coach, Bhagwan Das (Jimmy Shergill). Aptly named, Bhagwan Das is powerful for various reasons out of which only one concerns Shravan – his ability to detain anyone from appearing in district level boxing matches. Passionate about the sport, Shravan makes way to the promising league in two years post his entry from Banaras. Mukkabaaz, at this point, turns into a classic cat-and-mouse game between the strong, well-meaning hero and the pitch black villain – almost (I dare, say) reminding us of the celebrate Salim-Javed templates from yore. It wouldn't have been as startling had it not been an Anurag Kashyap film, I must add. Nevertheless, Mukkabaaz makes full use of the space it belongs to and eventually comes out trumps – for the most part of it.
Kashyap doesn't steer clear of his fascination for Ramayana in his latest film either. He even chooses to state this metaphor explicitly in the pre-climactic scene. Kashyap's protagonist, however, is notable for its human traits. He is well-aware how he doesn't have anything else in him other than 'boxing'. In a brilliant outburst at his father, Shravan makes a hoot-worthy commentary on intellect, education and flushes everyday worries of parents once and for all.
Also a passionate love story with a strong leading lady, Mukkabaaz assumes newer templates as the couple gets married. Shravan's struggle between mundane routines, passion and responsibilities make for a relatable watch. With a set of repeated frames and activities, Kashyap espouses his monotony and stress with remarkable flair. Shravan's key sequences with his coach Santosh Kumar (a fantastic Ravi Kissen) are also insightful in providing larger food for thought as the latter opens his heart in one of the film's defining moments – deeply dissecting familial responsibilities, caste discriminations et al. The boxing training sequences wherein Shravan struggles between aggression and focus is also very well-etched. Another big plus is the fact that Vineet doesn't come with a set image and his earnest approach is clearly visible. The final boxing matches are staged beautifully as it avoids WWE-like magnificence. The shots are mostly from within the rings, giving us an agent's perspective. The hiccup occurs when Kashyap attempts typical romantic tropes – like the heroine smiling at her man as he fights his opponent. Syrupy and unrealistic, you wonder why it is so easy for the lovers in question.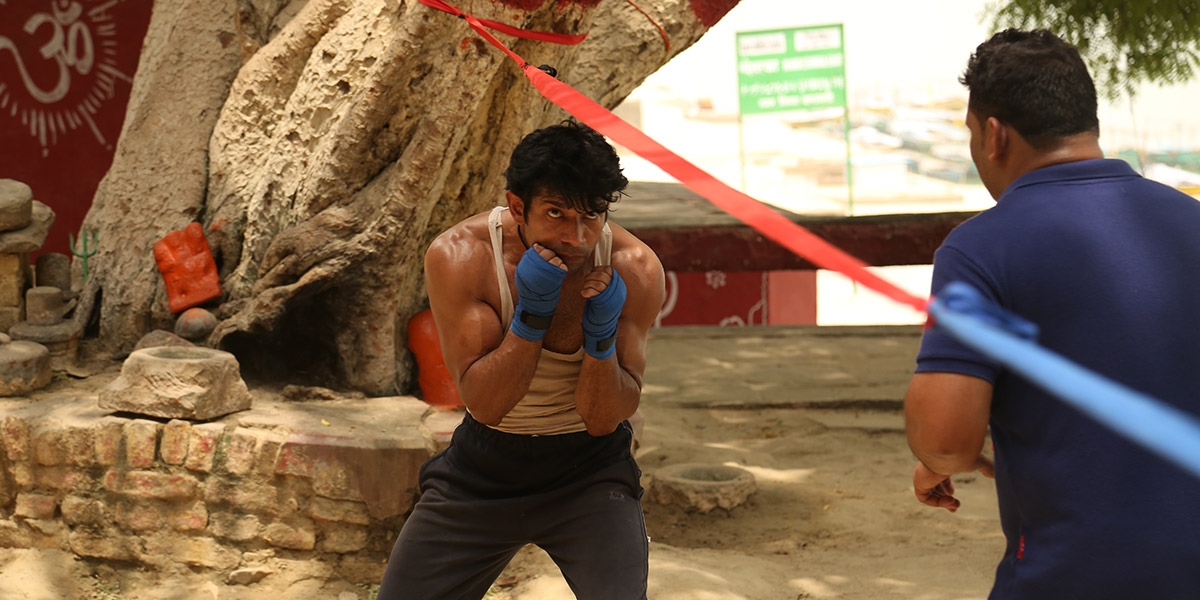 "They make a film on boxing and it makes 40 crores. Actual boxing tournaments bring in less than 40 viewers," rues Bhagwan Das on the sad state of the sport in the state of Uttar Pradesh. Later as the film unfolds, we get a profound answer on why sports and the system intimidate anyone enough to take the safer route of education. The film strongly captures mindsets of government officials and also of the ones who aspire to land up in secure job like theirs. The biased and casteist senior official at Shravan's workplace is indeed a Kashyap masterstroke.
Having said that, Mukkabaaz is one film that explains most of its layers – which is an unlikely occurrence from Kashyap's writing style. It leaves less scope for the audiences to exert their thinking juices. Cinematic liberties are generous. Not that we mind but the film lacks in a significant dash of edginess. Well-conceived and directed for most parts, Mukkabaaz's screenplay veers too much into the convenient trajectories, especially in the last one hour. As much as I appreciate the romantic genre, the finale in Mukkabaaz's sticks out like a sore thumb. As if it landed up from an altogether different film.
Essentially emerging out of a hero-heroine-villain outline, Mukkabaaz's main highlights are precisely these three entities. Played by Vineet Kumar Singh with supreme flair, Shravan is as raw and buoyant as you would expect him to be. Jimmy Shergill's menacing villain acting is been-there-seen-that but of reasonable impact. Debutant Zoya has a luminous presence and delivers an excellent performance. Another stellar aspect in Mukkabaaz is its moody soundtrack (Prashant Pillai, Nucleya and others).
Quite evidently designed for the masses, Anurag Kashyap's Mukkabaaz, therefore, is the closest his cinema will ever get to being a crowd-puller. No, I am not forgetting the one-liners in Gangs of Wasseypur 1 and 2, but Mukkabaaz will satiate an altogether different clout. Will the paradigmatic Kashyap fanboys be regretting or salivating at this outing? All I can say is that this is no Bombay Velvet. Amen!
Rating: ★★★★
Mukkabaaz is now streaming on Amazon Prime Video.