'Beautiful Boy' review – Timothée Chalamet lends gravitas to this drug-abuse drama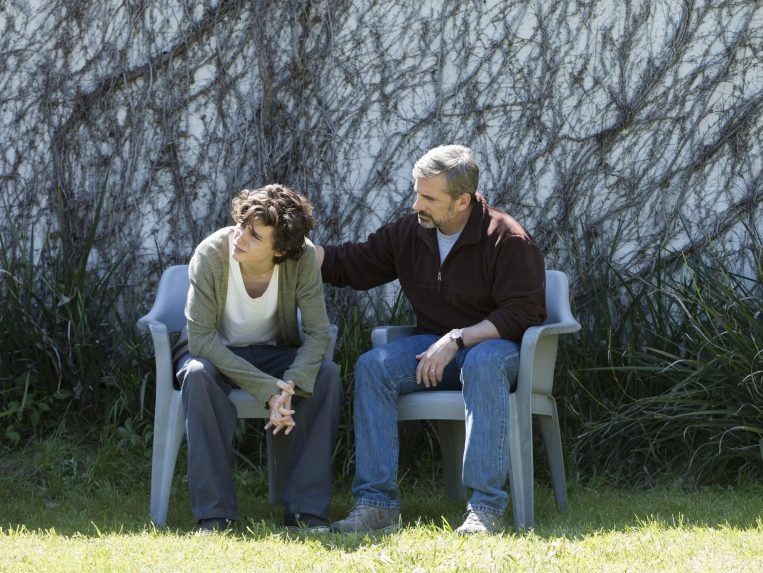 It is not always easy to look objectively at something as stark as drug abuse in the family. As is the case with screenplays of erstwhile films based on similar themes, Beautiful Boy chucks artfulness for its own good and takes a narrative trajectory that is honest and also, often, tedious and melodramatic. Chronicling the life story of author Nic Sheff (Timothée Chalamet) whose teenage days of addiction took his family through a whirlwind of despair.
In a story that spirals endlessly in the same loop, director Felix Van Groeningen attempts to raise several important questions – prominently how interpersonal relationships go for a toss when one member is afflicted with a distressing yet stigmatized condition. A writer at New York Times, David Sheff (an effective Steve Carell) addresses his son affectionately as a 'beautiful boy'. He forges a friendly relationship with him and before he could realise it, the youngster has become a slave to the worst varieties of addictive drugs. In the film's most arresting stretch, we see Nic barge into the Sheff household with his girlfriend when his parents and siblings are absent. You see him scan through the rooms for anything of value and the youngster's eyes fall on an emotional article about him, penned by his father. Upon sensing the family's return, Nic flees the scene, only to be chased by his stepmom, Karen (Maura Tierney). Interspersed with distressing reaction shots of David and Karen, the sequence ends with a telling still frame where the camera zooms in on the latter's red car.
ALSO READ: 'Call Me By Your Name' – an atmospheric Italian sojourn
Beautiful Boy's despair-filled narrative is laced with an unconventional original score. It sufficiently lends the atmosphere to Nic's process of relapse and recovery switchbacks. The choice of songs is impressive as are the background sound pieces – which might be a little too eccentric for a film that germinates from a commercial framework. Beautiful Boy, which is said to be a mix of Nic and his father's respective literary works based on the ordeal, subtly balances perspectives, as it exposes the trauma of both parties with considerable empathy. However, the brief sub-plot of Nic's mother Vicki (Amy Ryan) is an area that I wish had been explored with a little more care.
Further worrisome is the way Beautiful Boy is edited as the jumps in time creates confusion and make the repetitive tenor of the story all the harder to fathom. There are moments that made me wonder if the film would have been any different if the order of certain events were to be interchanged. This is also the reason why the film appears slightly detached throughout. Plus, the way it chooses to end in an open-ended yet poignant fashion is enough to have our hearts go out to David and Nic.
The biggest takeaway from the film, personally, is Timothée Chalamet's astonishing central act which is so immersive and real that you forget that the story format is that of a feature film. His body language coupled with that understated, brittle dialogue delivery, makes sure that Call Me By Your Name was no fluke and the actor is here to conquer many more horizons. One must hand a high order of credit to Chalamet for rendering authority and emotional wattage to what is a retelling of an ever-familiar and borderline bland story. The same can be said about Maura Tierney who is spellbinding as Nic's stepmom with limited scenes in a premise that is centred on a father-son relationship.
Beautiful Boy, in its entirety, didn't excite me as much as I expected it to. The screenplay contained infinite possibilities to tug at our heartstrings but only if the maker Groeningen was to devise better methods to canvas an oft-repeated story of caution and family values.
Rating: ★★★
Beautiful Boy is now streaming on Amazon Prime Video.