Read Time:
6 Minute, 42 Second
For Hindi cinema, 2016 was unexpectedly mediocre. The big ones mostly came out cropper and the rest remained in the average zone. Stars attempted a variety of roles wherein their respective films disappointed considerably. Several small-budget Indie films of good quality found no audience. Celebrated directors tried to change templates and eventually burnt their hands. Overall, the year proved Indian audiences' evolving taste and the fact that only exceptional content works. Presenting Filmy Sasi's list of the year's Top 10! Do you agree?
10. Airlift
Airlift isn't a perfect film. Albeit its flaws, there are tonnes of elements that work in its favour. First in the list being a super-competent Akshay Kumar carrying the film on his firm shoulders. Through set a very grim, colourless backdrop, writer-director Raja Krishna Menon succeeds in constructing a good number of amusing and  relatable situations and people. With international relations as one of its focusses, the film throws light on unsung heroes who quietly do their work in our very corrupt government offices. Then there is the gorgeous Nimrat Kaur beaming like a sunflower in this savanna of a film.
9. Budhia Singh – Born To Run
Last year's National Award Winner in the Best Children's Film category, Budhia Singh – Born To Run is sports cinema done right. Writer-director Soumendra Padhi makes sure to keep excess cinematic liberties at bay and presents to us a pacy dose of sports, passion, politics, manipulations and more. Although it is an all-Manoj Bajpayee show, supporting cast does very well in whatever little they get to do.
8. Dhanak
The sunshine film of 2016. Wait, Dhanak is no cinematic marvel. If we were to sit and nitpick 'hows' and 'whys' in the plot, there would be no end to it. A children's fantasy tale, at the end of the day, Dhanak is a breezy road film that is well-directed, acted, is technically meritorious and is very well-intended. The film is also manna for a cinema lovers as the protagonists' constant bickering over Shah Rukh and Salman Khan would amuse them no end. Then comes an open air screening of John Abraham's Force during which Pari narrates the visuals to the blind Chhotu. For the scene that closes with Pari staring at wall of film posters, one wonders if it were cinema that gave her worldly courage to elope from home to make her promise come true.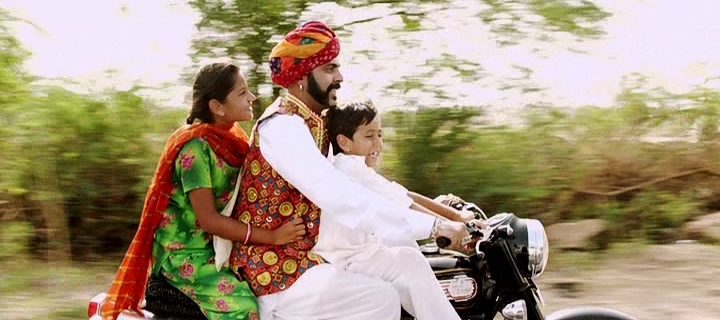 7. Nil Battey Sannata
Most of you reading this article must have met a housemaid who is forever worried on how her kids are faring at school. A simple prototype of this strata of society, Nil Battey Sannata's Chanda has all her hopes pinned on Apeksha, who would rather prefer to rebel. The film blends the safe mother-daughter formula with need for education and delivers a film with a fine message – that too for the semi-urban to rural regions. Even if you look at the film from an unenthusiastic student's perspective, you would have gazillion takeaways. "Main padhne jaa rahi hoon, abhi jaa rahi hoon main padhne… jaa rahi hoon main…", mutters Apeksha and falls straight asleep. A scene that articulates the reason why the film was written in the first place.
6. Pink
A very important film in Indian context, Pink had more of a message than a convoluted storyline. It powerfully addresses the need for consent – a word that is often unheard of in marital and non-marital sexual relations in India and world over. Armed by terrific, spontaneous performances by the female leads with able support from Amitabh Bachchan and the supporting cast, Pink has a riveting first half. Upon reaching the end, we are at least sure that male privilege is no joke in our famously patriarchal societal setup.
5. Udta Punjab
It can't be denied that Udta Punjab was a little disappointing at the wake of its controversial release. Disappointing not because it wasn't any good, but all the hoo-ha wasn't worth anything. So, what percent of the film provokes you to go get drugs, get addicted and ruin the society? Zilch, zero. This deeply sanitized (no, I am not calling it a PSA) feature, nevertheless, works for its sheer vision. Director Abhishek Chaubey laces multiple narratives and sub-stories to address subjects like poverty, ambitions, corruption, family, activism, education and several other legs. The connecting thread is fine and the ensemble cast does absolute justice to writer-director's point of view. I am sure, Pahlaj Nihalani (the Censor Board Chief) could not look beyond the film's title.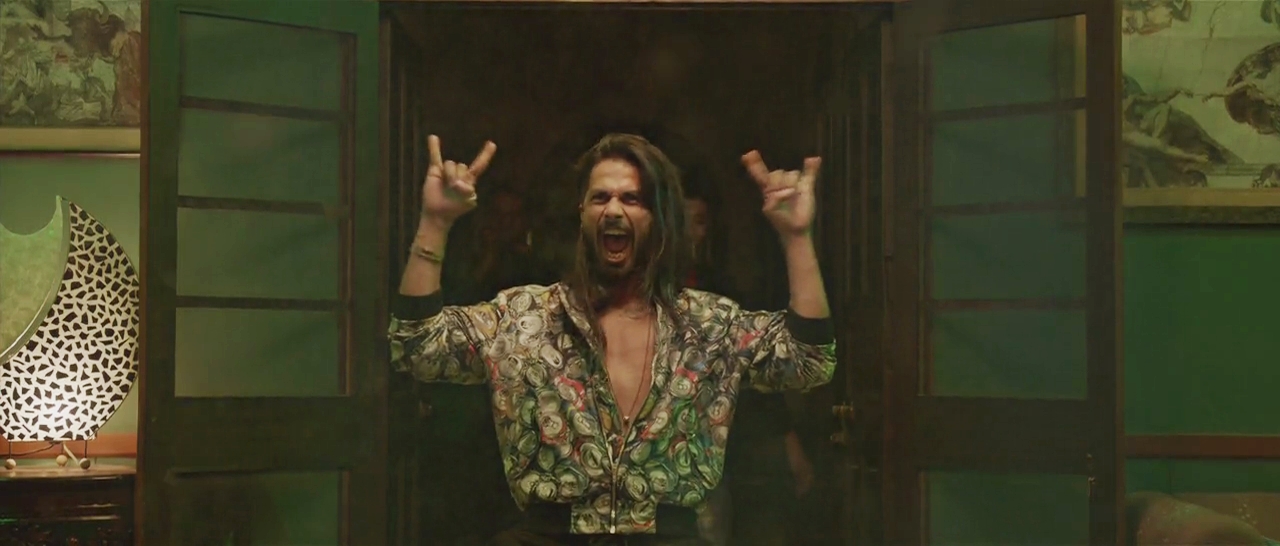 4. Neerja
Neerja is a biopic. One such real-life story that each one of us would have placed our bets on, irrespective of who the lead was. This is not to take away credit from Sonam Kapoor who, for the first time in her career, pitches in a performance that impresses one and all. What takes the cake in Neerja, but, is Ram Madhvani's supremely competent direction. Not an easy screenplay to translate on screen, Madhvani puts together a fine picture of what might have happened with some splendid editing by Monisha R Baldawa. The elevated drama, the tiny moments of intimacy – all of it comes out with great beauty on celluloid.
3. Dangal
There is no doubt that Dangal is a brilliant commercial film. The first half even defies several rules of the template. The only reason why it defers from a higher ranking is the predictability that rues hard, the length and the cinematic liberties to glorify the male lead. It is our film writers' strange manifestation that unless the final spotlight is on the lead man, our mainstream films won't work.
Anyhow, Dangal is also what most commercial films do not try to do. Aamir Khan, one of the nation's biggest stars, plays his age. He is oblivious of the way he looks. There is a reasonable statement on feminism in a story rooted in patriarchal soil. There is empowerment, there is family values conveyed in a non-regressive format. We also get some thumping sound (Shajith Koyeri) and technical proficiency, an authentic Haryanvi setup, a dash of humour…. Ah, the list is endless.
2. Kapoor & Sons
Writers Shakun Batra and Ayesha Devitre Dhillon, take a bow. That was neither for the Hindi-speaking Coonoor nor the novelist Sidharth Malhotra. We, Hindi film lovers, owe you a treat for developing a family drama that is as close as a film could ever get. The nitty-gritties in Kapoor and Sons are beyond fabric – as a regular mother's concerns are more about your soiled shoes indoors than whether your helicopter landed at the courtyard or not. As the pre-climax unfolds amidst great tension, we ask ourselves, "Did they require all these layers and complexities?" Only to prove us wrong, Batra culminates his story on an sublime, fulfilling note. Hiccups, any? Well yeah, Rishi Kapoor's prosthetic makeup.
1. Aligarh
I am guilty of having eluded Aligarh for about 9 months post its release. No, I am not homophobic but the theme didn't send much electricity down my spine. Also the film lacked a leading lady, that made me all the more lazy. One fine day I randomly started watching it and realized what I had been avoiding. From very first frames, you would know this isn't a regular film you would see in Hindi language – There are still frames and silences, for starters. There is some seriously evolved writing (Apurva Asrani), production design that is extremely functional, music and sound department that lends fantastic mood. Last but not the least, Hansal Mehta's deft direction hits it out of the park. Whatever I had to speak about the actors (Manoj Bajpayee and Rajkummar Rao) were spoken in earlier lists that they had topped. Best of 2016, is no other film but Aligarh!
Special Mention: Saala Khadoos, Phobia, Sultan, Waiting (partly in English), Ae Dil Hai Mushkil and Island City