Tribeca Review: 'Blessed Boys' blends religion and sexuality on an intense, erotic canvas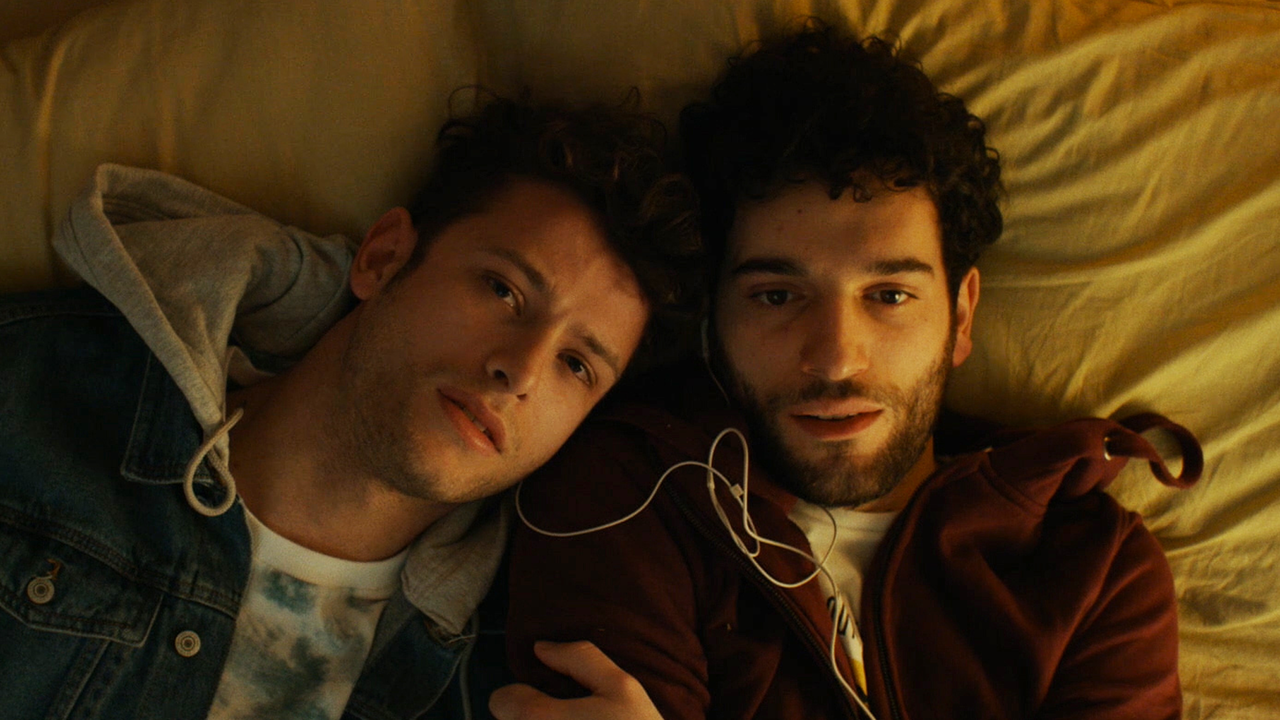 Read Time:
3 Minute, 18 Second
Filmmaker Silvia Brunelli's Blessed Boys is set in the quaint suburbs of Naples in Italy. It kicks off with a little girl named Annaluce (Sofia Guastaferro) performing what looks like a miracle. A group of devout Christians who witnesses the event are convinced that the little girl with an archetypal face of an angel is saintly. Although the Italian title of the film (La santa piccola) is solely about this side of the film, the film focuses a little more on the divine girl's elder brother Lino (Francesco Pellegrino) and his best friend Mario (Vincenzo Antonucci).
The film's immediate setting is that of Lino and Annaluce's bleak household where a chain-smoking, irresponsible mother finds it hard to control her addictions, let alone pay the rent and run errands out of Lino's meager earnings. To the young man, daily football matches and outings with Mario to the local discotheque are calming distractions. Lino also breeds a wish to be rich enough to provide sufficiently for his family one day.
It takes a brief trip to the pub and a run-in with a glamorous rich woman ('MILF', as Lino would call her) for Mario to reexamine his affection for Lino. The men share an intriguingly physical friendship. They hug, they plant pecks, and carry each other around with gusto. Their sexuality remains deeply ambiguous in their apparent brotherhood until Mario begins to feel different emotions.
On the other side, Lino's household is slowly turning into a prayer house where the local Christians would show up to offer gifts and money to Annaluce in exchange for a chance to pray with her. Suddenly, the family has a renewed financial state. Blessed Boys braves it out by contrasting the overt Christianness on display with the raunchy queer drama – its central thread.
Silvia Brunelli's film is tastefully erotic. Not only does it execute the love-making scenes with artfulness, but it also depicts the concept of gaze with remarkable flair. Blessed Boys does not divert its attention beyond its principal characters and the two disparate parallel tracks. The only angle where it feels a little half-baked is with respect to Lino's girlfriend's minor chapter. However, the writers successfully cap off their decision to have her in the plot with an apt conclusion to the track.
Speaking of conclusions, Blessed Boys has one of the most nuanced finales I have come across in a while. It fuses religion, superstition, passion, family, and friendship with confidence and style. The closing shot where Mario plugs in his earphone and walks out of the frame leaves a stunning layer of indistinctness to the premise.
On the writing front, Brunelli discusses the blurring lines in male friendships without objectifying or villainizing either of her protagonists. The 'holy child' angle does have a light satirical temperament although not without respecting the beliefs of the elements involved. The interpersonal relationships of Lino with his family members are beautifully etched even though the number of scenes is limited. The cinematography, which is peppered with stunning frames of Naples, does exceedingly well in the intimate sequence – which is crucial to the plot. The music and the original score (including a timely placement of 'o Rom's Shukar Dom) further amplify the complex emotions the film embodies.
Brunelli's choice of actors, too, is immensely satisfying. The leading men (Pellegrino and Antonucci) are superb individually and their chemistry is red-hot. So much so that I wish to watch a full-blown queer love story featuring the two. Sofia Guastaferro creates a decent impact despite minimal lines and screen time. Blessed Boys, which debuted at Venice Film Festival in 2021, is bound to be loved by film festival-goers this year as well – for its bold subject, coherent writing, aesthetic shot-taking, and, lastly, for the sensitive portrayal of a queer subject.
Rating: ★★★★
Blessed Boys was screened at the 2022 Tribeca Festival.