'777 Charlie' review – Rakshit Shetty's film on human-canine bond is an emotional rollercoaster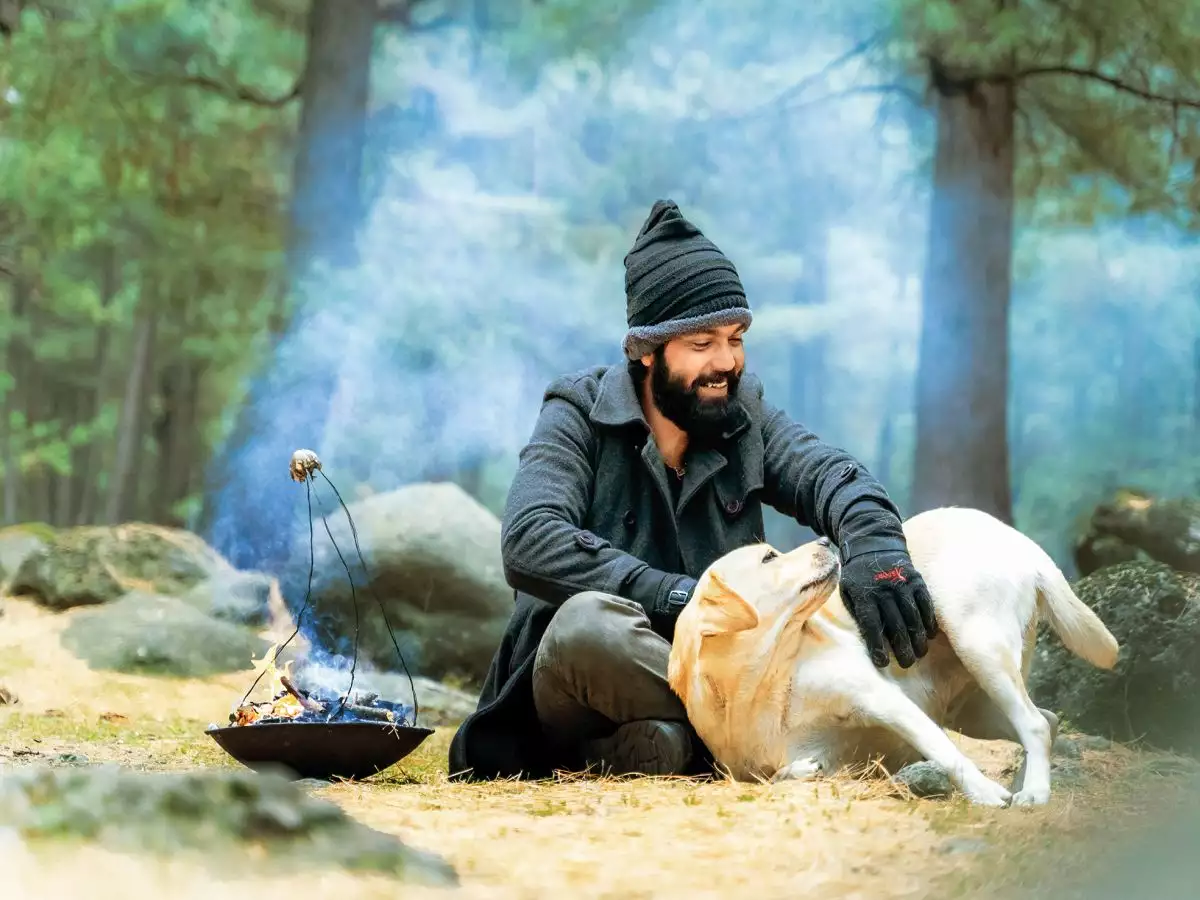 Cinema has had disparate methods to depict human-animal relationships. Whether it's Cat's (Orangey) absolute nonchalance in Breakfast at Tiffany's or Moti's (Brownie) jaw-dropping stunts in Teri Meherbaaniyaan, we have watched countless films in the genre. It was perhaps easier to film animal actors back in the day in the absence of governing bodies that work for their welfare. In a good way, there have been a lot more CGI-generated animals in films and fewer films where an animal was a leading protagonist. In director Kiranraj K's Kannada feature film 777 Charlie, there is no conventional leading lady. Instead, there is an adorable female Labrador (animal actor Charlie) appearing in almost every frame. The crux of the film is the bond she forges with a young man named Dharma (Rakshit Shetty).
Orphaned at an early age, Dharma lives a lonely life in a rundown one-room house. He works at a factory and is famous for not taking holidays as well as having a horrible temper. One fine day, the bitter, chain-smoking, alcoholic young man gets to rescue a nameless stray dog near his colony. One thing leads to another, the adorable yet uncontrollable pup becomes his companion animal, although much against his will. Dharma tries his best to get the dog adopted through a well-meaning vet (Raj B. Shetty as Dr. Ashwin Kumar) but in vain. The man also has a brief run-in with an animal rescue officer (Sangeetha Sringeri as Devika) before he finally makes peace with a fact – the dog means something to him. The animal, unknowingly, introduces Dharma to his own laughing, smiling self who, now, has a renewed interest to live. After developing a friendship with the school-going Adrika (Sharvari S), the dog finally gets christened by the name 'Charlie'.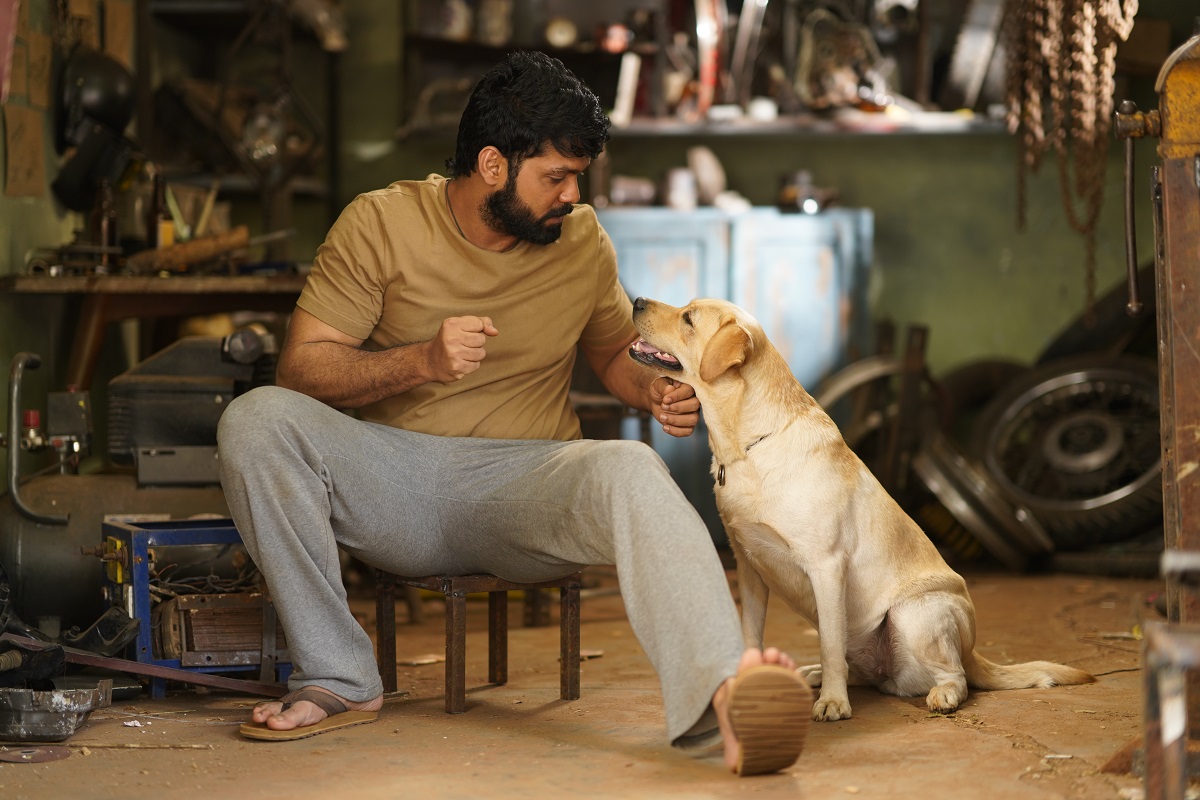 Kiranraj K's film is a thorough heart stealer in the first two acts. You wouldn't reach out to your mobile phone or glance at your watch, thanks to the seamless journey that Dharma warming up to Charlie is. There's a whiff of humor and plenty of aww-inducing moments that are bound to warm the cockles of our hearts. You do not need to be an animal lover to consume this feeling. I looked at the premise as the union of two orphans. Dharma and Charlie, who are both abandoned souls, discover a sibling-like relationship with each other. In a heartbreaking sequence, we see Charlie run after an ambulance that carries Dharma to a hospital. Instead of a close relative, it is Charlie who peeps into the emergency room where a group of medicos examines Dharma. In an instant, we buy the film's overarching message.
777 Charlie comes with a predictable yet uneasy interval block upon which Dharma decides to embark on a road trip with his beloved pet. He wishes to show Charlie (named after their mutual favorite, Chaplin) what she seems to love the most from TV – snow. Akin to the arduous journey that Pari embarks on with Chhotu in Dhanak, it's a mini-fairy tale-like scenario. En route, the duo only meets kind-hearted and like-minded people who go out of their ways to help them – even financially. Devika, too, joins them for a short while – possibly a result of the makers assuming how a woman's presence would soften the journey's otherwise grim nature. However, I must confess that for a film that runs for over 165 minutes, the pace drastically slackens post-interval. 777 Charlie takes a long time to communicate its well-meaning message which, at one point, mars the mood that was set in the first half. Amidst mounting melodrama in the screenplay, Dharma and Charlie's bond stagnate too. We know where they are headed, their possible stumbling blocks, and the rousing finale that is awaiting to catch us unawares. Therefore, with a dish as unsurprising as this, it didn't help when the ingredients simmered for such a long time.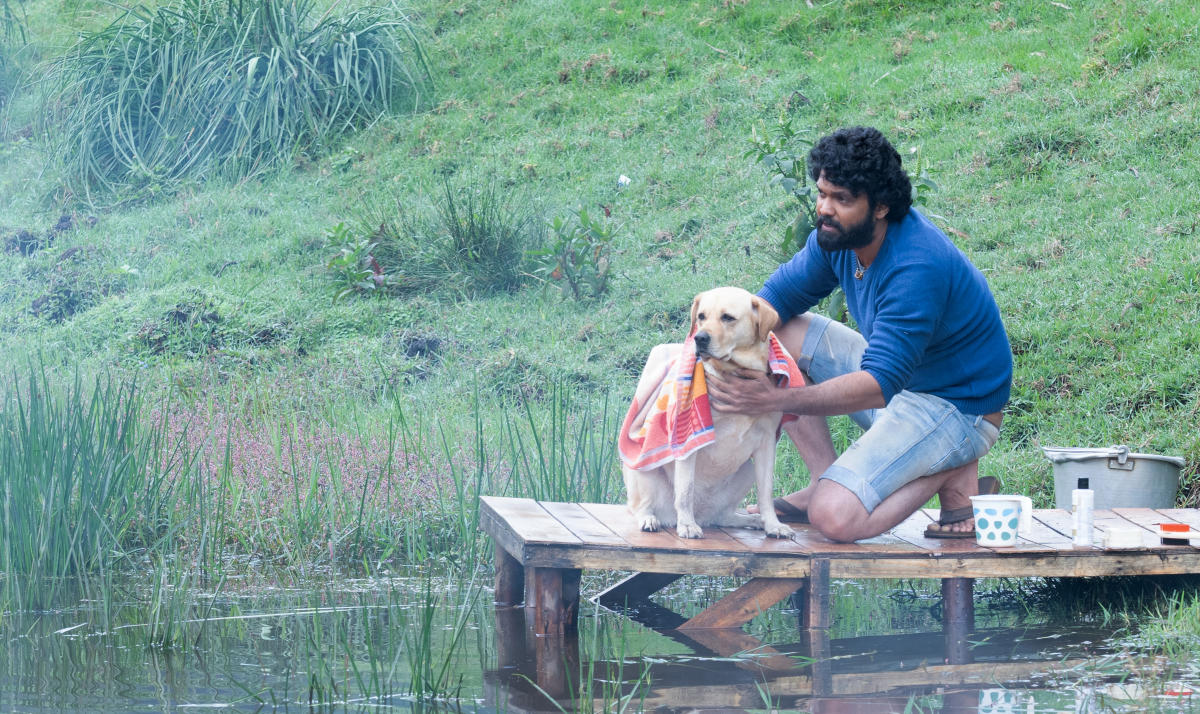 That said, 777 Charlie beautifully encapsulates Dharma's emotional and mental journey. In an understated yet highly effective performance, Rakshit Shetty (reminiscent of Randeep Hooda in looks and method), delivers a well-calibrated leading act. It is also a finely fleshed-out part with several characters (the elderly hotel owners, the co-worker, the neighbors) and elements (Charlie Chaplin films, fear of heights) thrown in to help us gravitate towards his constantly evolving mind. The elderly lady, significantly, adds a wonderful layer of warmth to the story. Charlie, the dog, puts in an incredible show and it's impossible to not fall in love with her. She gets a back story too and it is rewarding to see Dharma take revenge on behalf of his loving companion animal. Sangeetha Sringeri's Devika might initially appear to be an unnecessary infestation of sorts in an otherwise smooth plot. However, I would give the actor full marks for turning this predicament around – purely on her own mettle as a charismatic actor.
Kiranraj K's film is yet another example of mainstream Kannada cinema's long-pending evolution. Unlike the recent nationwide blockbuster KGF 2, 777 Charlie does not resort to toxic masculinity or problematic politics to deliver a resounding entertainer. Headlined by Rakshit Shetty's exceptional performance, the film's temperament and emotions are global in every sense of the word.
Rating: ★★★ 1/2