Tribeca Review: 'Karaoke' is a clever comedy about old age and the human craving for validation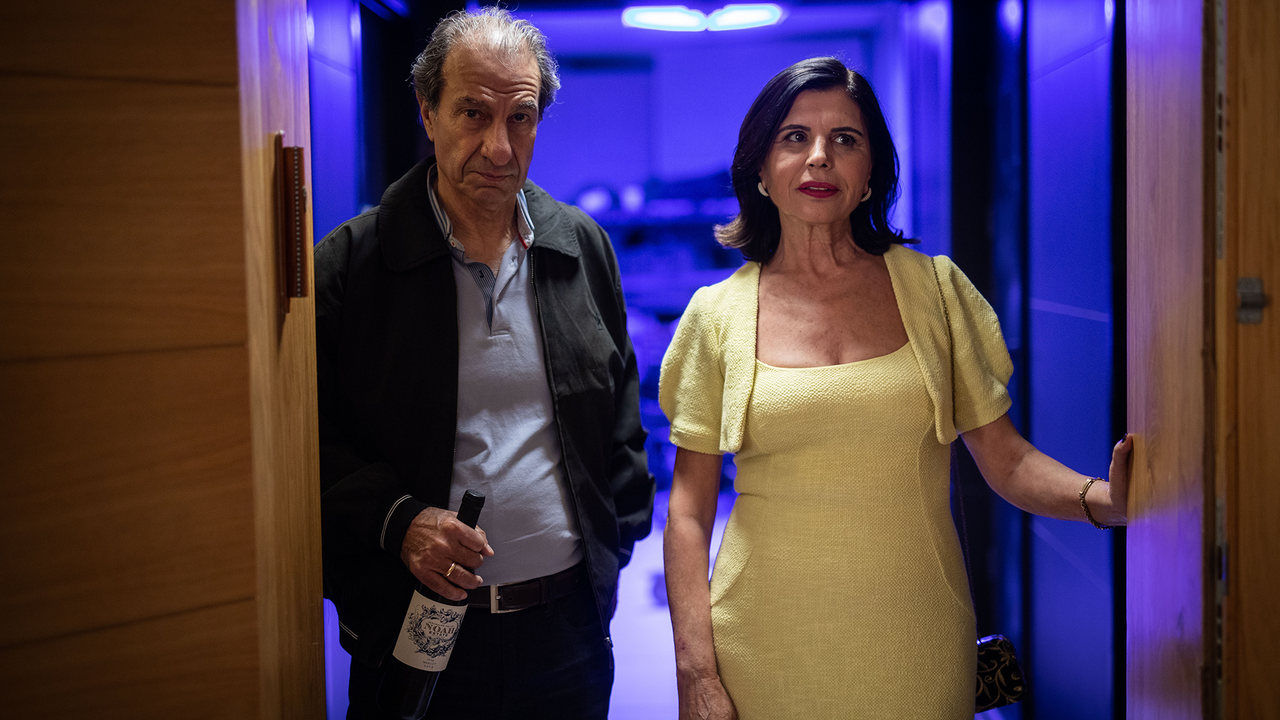 Read Time:
2 Minute, 26 Second
Flamboyance is attractive. If you do not have that quality inherently, it would turn into a fascination and an aspiration. The same happens to Meir (Sasson Gabay) and Tova (Rita Shukrun), an elderly couple in suburban Israel when they unexpectedly stumble upon their ostentatious former-modeling agent neighbor Itzik (Lior Ashkenazi). The couple wine, dine, dance, and sing karaoke in the charming man's home until they realize his affection is not exclusive. How does it feel to be one among many? Ordinary, perhaps – which is exactly what the duo was before meeting Itzik.
In director Moshe Rosenthal's Israeli comedy Karaoke, we witness a clash – one that is intergenerational as it is rooted in class and cultural differences. The story can also be considered a coming-of-age drama where a couple identifies their priorities to discover each other better in their sunset years.
Meir and Tova, who have been married for decades, have lived a rigidly traditional life. They never cheated on each although, as per Tova, she was never out of options. Their daughters are married and presumably, they have grandchildren too. It is at this phase in their life that Itzik walks in like a ray of sunshine. What the couple does not realize is that it was never an equal friendship – neither financially nor socially. Meir, who feels constantly out of place in the man's apartment, lets loose at one point – to experience ecstasies he would never have otherwise. Tova performs what she believes is an authentic version of a popular recreational dance form, only to be disproved by Itzik – who is more culturally clued than she would ever be.
ALSO READ: 'The Cakemaker' review – The beauty of silences in a poignant love story
Rosenthal (who is also the writer) weaves the narrative with little moments that deliver the impact of monumental proportions. Karaoke quietly makes us realize how one's traditional world, filled with delusions, can be toppled easily by an external agent with higher authority. The three principal characters are wonderfully designed with their ambiguities and insecurities smartly in place.  Gabay and Shukrun are stellar as the leads and Rosenthal makes sure they get a gamut of emotions to express. Ashkenazi, on the other hand, has a less nuanced part and that's for a reason. He is terrific in his interpretation of the charming bachelor on whom all eyeballs rest. Thankfully, the character does not turn grey as one might expect.
Karaoke closes on a heartfelt note. We see a revelation being made and a renewed equation between Meir and Tova. A quiet dance in a restaurant lovingly summarizes the point of the film. Moshe Rosenthal's is a humorous critique of the ways of the world. It, for sure, mocks modern society but it also has enough empathy to shower its leads with. Joyful, indeed.
Rating: ★★★ 1/2
The film was screened at the 2022 Tribeca Festival.