Tribeca Review: 'Two Sisters and a Husband' brutally examines relationships in crisis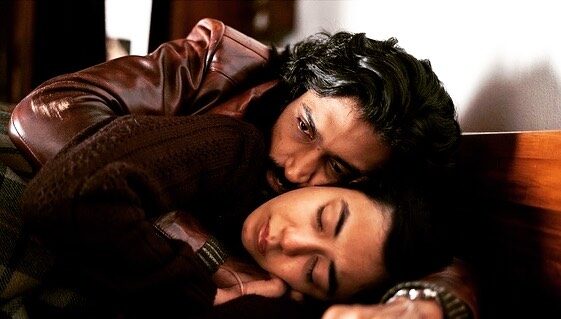 Read Time:
3 Minute, 48 Second
If I keep objectivity aside for a moment, I flash an instant smile upon spotting an Indian production at an international film festival hosted outside its home country. If it happens to turn out well, I feel the same pride that Rajouri Garden's Rani Mehra (Queen) might have felt when people queued up for 'gol gappas' in Amsterdam. Shlok Sharma's third directorial feature titled Two Sisters and a Husband evoked similar emotions in me as it astutely examined an array of deeply ingrained, inequitable ideas to construct a quiet yet riveting relationship drama.
Sharma's film unfolds with a man named Rajat (Dinker Sharma) arriving to take charge as the manager of a hotel. The property is owned by a bitter royal heir, Bhed Singh (Himanshu Kolhi). However, as the title suggests, the film isn't about the duo's crude equation (which is briefly explored later). Rajat has a history where he was in love with a woman called Amrita (Manya Grover). Uneasiness trickled in when he was forced to marry her sister Tara (Avani Rai, who might remind you of Tabu). Cut to the present, Amrita is now pregnant with Rajat's child – a development that forces the trio to shift base to the hillside town.
Two Sisters and a Husband cleverly explores the idea of monogamy from different points of view. If Rajat is perennially in conflict with the dishonorable situation he is in, he refuses to communicate it. Amrita, the most vocal among the trio, wouldn't welcome her baby into a non-traditional domestic arrangement. Albeit affronted, the third entity in the triangle (Tara) seems to bother a lot less about the predicament that is burning her home. The bright woman who was earlier forced to neglect education owing to family liabilities is attracted to a handsome professor. The chapter eventually develops into what must be a tame derivative of her family situation.
Sharma's story, although not supremely novel, gets its components right. For a fact, it is impossible to question the moral duality of its people. Two Sisters and a Husband dissects the idea of 'home' and what it means to a woman. It bites Amrita (and us) when she defiantly tells her best friend Rajiv, "Yeh mera ghar hai" ('This is my home') upon being questioned about the legitimacy of her pregnancy.
ALSO READ: Tribeca Review: 'Employee of The Month' exposes sexism at work through delicious dark humor
Sharma also effectively utilizes the gloom that surrounds his people (DOP: Arjun Mitra). It is not an overtly colored and romantic version of a Himalayan town. It is one where everyone's recurrently dissatisfied – financially, morally, and sexually. I particularly enjoyed the incidents at the hotel – right from the foreign couple that walks off the premises to the married woman who is impressed by the 'services' (as she puts it). However, the side-track involving Rajat's boss (Kohli) and his mother deserved a little more definition. Bhed Singh is neither a diminutive cog in the screenplay nor is he a thoroughly nuanced character. As a result, Kohli's well-calibrated act fails to sync with the film's temperament.
That said, the principal players get to play well-crafted parts. Dinker Sharma truthfully projects Rajat's flaws and brazenness. The actor does not let the character's quietude come off as a lack of personality.  Manya Grover embraces Amrita's perplexed state of mind in a graceful and controlled fashion. The climactic sequence is gutting, and the actor's execution of the same deserves plaudits. Avani Rai's eloquent eyes and strong screen presence drive us straight into Tara's complex mind.
As Two Sisters and a Husband concludes, I realized how I had watched all of Sharma's features at their respective premieres. If there was sharp imagery and shock value in Haraamkhor, the iPhone-shot Zoo came with a dramatic narrative intersecting smartly with a parallel track of a rapper duo in Mumbai ghettos. However, the politics of marriage in Sharma's latest film marginally outshines the other two.
Sharma's film, although set in the '90s India, radiates a sense of universality. Two Sisters and a Husband chooses to focus on interpersonal conflicts that are dictated by moral and socio-cultural factors. The result is a film that gives you enough food for thought. It confidently throws the spotlight on the legitimacy of biological relations, the sanctity of marriages, the need for accountability in parenthood, and, lastly, on unequal gender rules.
Rating: ★★★ 1/2