"Jab Harry Met Sejal" is a tiring mishmash of Imtiaz Ali & Shah Rukh Khan schools of cinema!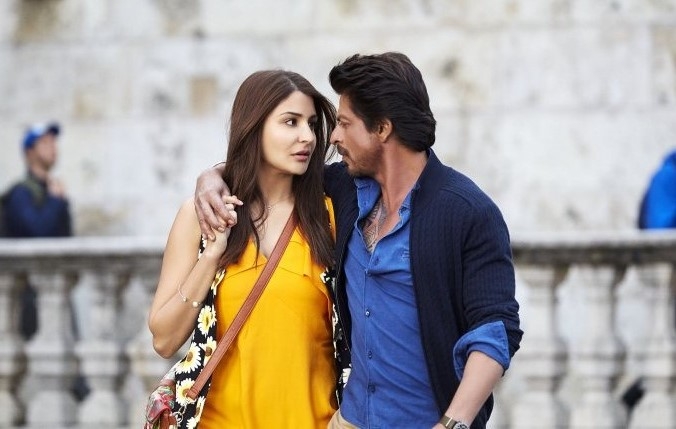 Read Time:
7 Minute, 30 Second
It is a rarity that mainstream Hindi film viewers watch a film for its maker. Knowing this rare privilege, these few directors strive hard to not take their audiences for granted. Be it Raju Hirani (populist), Karan Johar (mediocre, personal) or Aditya Chopra (rooted but largely alien to surroundings) – they seldom surface the scene minus a purpose, albeit disparate standards of their films. Someone who belongs to the same league, Imtiaz Ali is all heart – or at least, Hindi film viewers would love to believe so. It might be cool to shun a Karan Johar or Rajkumar Hirani film but not an Imtiaz Ali one. Someone who has got the pulse of the millennials right across a series of films that followed a similar outline of travel and self-discovery, the director's latest release Jab Harry Met Sejal didn't pretend to be anything else. It is just that the filmmaker seems to have run out of insights, and a sensible web that binds together his characters and the plot line.
Jab Harry Met Sejal revolves around a heirloom engagement ring, that Sejal (Anushka Sharma) ends up losing in a haphazard Euro trip with family. Tourist guide Harry (Shahrukh Khan) is the half-hearted companion in her directionless search. Well, this isn't the first time Imtiaz Ali assigns importance to an object. The ring in Tamasha had more than one thing to convey. We could see Geet's angst in Jab We Met as her biggest fear in life was to miss a train. Emotions could be sensed as the story developed around them and the layered characters. The ring in Jab Harry Met Sejal is such a big part of the protagonists journey that we eventually forget what's up with the couple. At one point, we tend to develop intrigue on where exactly the ring was lost! And this is where we smell a lack – just the way the characters keep too experiencing lacuna in their psyche. The lack is not in Harry's or Sejal's belief systems but in their terribly written characters. The lack is in the absence of a dignified soul that Imtiaz Ali films are famous for – duly forgiving heavy melodrama and confrontations they are packaged with.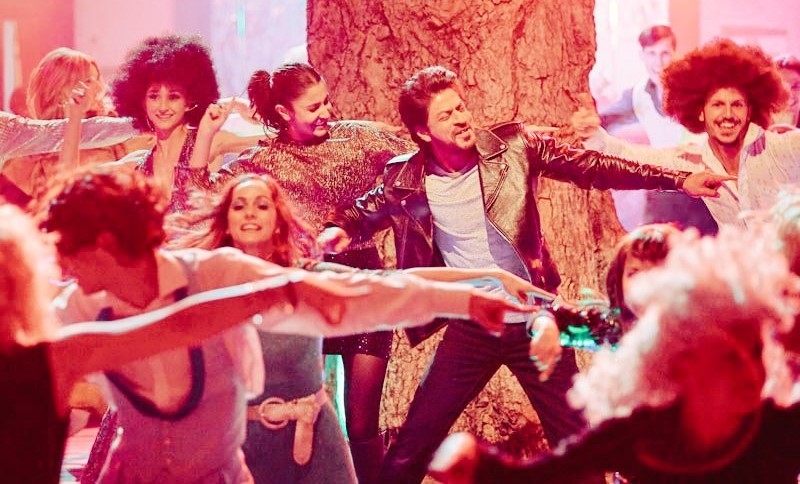 Keeping Imtiaz Ali out of picture, the film's biggest calling card is its space – a Shah Rukh Khan romance. One that is a bona fide genre by itself, this quintessential Bollywood property is an obvious sellout because the man knows how to woo his women. In the film's finest stretch, you see Khan serenade Sharma from a public place to a cafe with the breezy 'Hawaayein' playing in midst. You're are transported to his surreal (and cheesy) 90's romances and for a while, at least, we wish that the moment extended further. Now this sort of romance isn't common in an Imtiaz Ali portrait – which runs on loads of confusion, indecision and heartbreaking revelations. His love stories lack the casualty and whisper talks that are famous in Khan's brand of romance. This conflict of ideals stays put throughout the film as it is clear that Khan wants to romance and Ali wants self-discovery. When either parties attempt to outplay their strengths, the film hits a severe identity crisis.
The film frequently flaunts shades of a coming-of-age feature, if we look at Sejal. Analyzing her false sense of place, zilch geographical knowledge, penchant for casual rape jokes, self-confessed control on hormones and lending the man sexual freedom in their journey, we don't really understand what Sejal is all about. There is no transition in ideologies as we witnessed in Queen as the girl here is already in tune with ways of urban life and is no mood to explore gender liberation beyond what she already has. She would rather indulge in regressive thought processes that make her desirable enough to be kidnapped by a gang of predators (huh!). We see increased physical proximity between Sejal and Harry and these scenes neither offer the drama of Veera-Mahabir's tender moments nor the sexual tension in Geet-Aditya's comforting hug. Later when the couple confesses how their meeting brought out a new (or veiled) side of their persona, it doesn't hit us hard.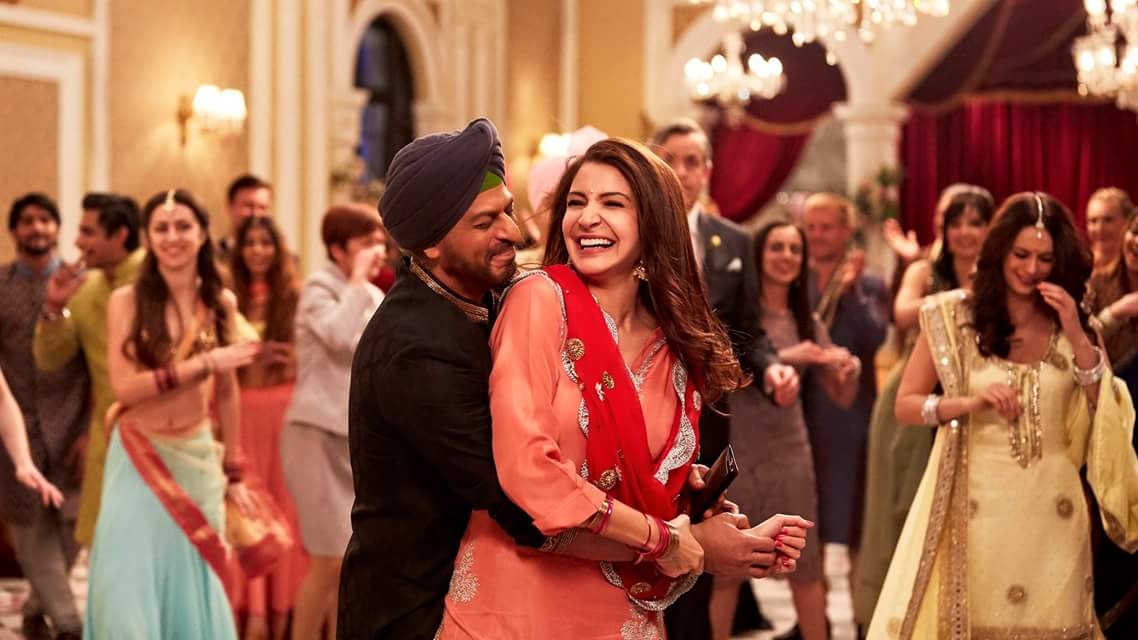 Understandably enough, Jab Harry Met Sejal is the most massy of Imtiaz Ali films. It isn't a surrealist comedy of manners where an array of quirky characters act goofy for no rhyme or reason. Here's one very conventional love story that strangely makes us question the protagonists and their intent. In Imtiaz Ali's Love Aaj Kal, the leading lady was an art restoration expert. Similarly, the filmmaker ropes in Harry alias Harinder (Khan) as a tourist guide in Europe. Now, he isn't a Parisian like Befikre's Shyra who knows the city inside out. Harry is an immigrant from Punjab (with an untold past) and seems to know more about his state's ethos than his linguistics-driven vocation. We also get needless information on his singing skills and initial migration to Canada. Sejal is a lawyer from Mumbai who speaks with an adorable (and equally needless) Gujarati accent. Imtiaz, sadly, fails to add sketches that allocates purpose to her actions. She is searching for a ring, and the director wants us to believe that it is something else rather. The message doesn't come through as the film drags through its overtly explained, wordy texture. Ditto for Harry, whose breakdowns remembering his hometown back home perplex us. He complains of being lonely which, again, strikes as the film's weakest note. That's also where Imtiaz Ali force-fits his erstwhile favourite self-discovery angle with a bunch of philosophical lines that roughly translate to, "Oh, it's only today that I discovered myself this way," Even otherwise, Imtiaz's attempts at his classic style fall flat. At a couple instances, we see flashes of a dupatta rubbing through a field. As the film closes, we see the shot repeated in the most unobvious fashion. Was it meant to be a closure? Since when has Imtiaz Ali been so explanatory?
Another mainstay of Imtiaz Ali films being music, Pritam's soundtrack is a huge stumbling block in Jab Harry Met Sejal. Barring 'Hawaayein', the remaining songs are either misplaced ('Radha' – who sings on full throttle 5 minutes after waking up?), pedestrian ('Beech Beech Mein'), unemotional ('Ghar') or from a totally different film ('Butterfly'). Going for an immediate recall, there is no sweeping ballad like Tamasha's 'Agar Tum Saath Ho' that makes us pine for the leads even as we close our eyes for a minute. Dialogues are heavily 'designed' as they suffer the previously mentioned 'Imtiaz vs Romantic Khan' crisis. Cinematography is interesting with low lighting, good use of shadows and not too many vibrant frames albeit colourful sets and costumes. Editing is underwhelming as the film seems to have little awareness on how to switch back and forth from closeup and wide shots. Given the order of events coupled with inactivity and lack of humour in many, the runtime is another major glitch.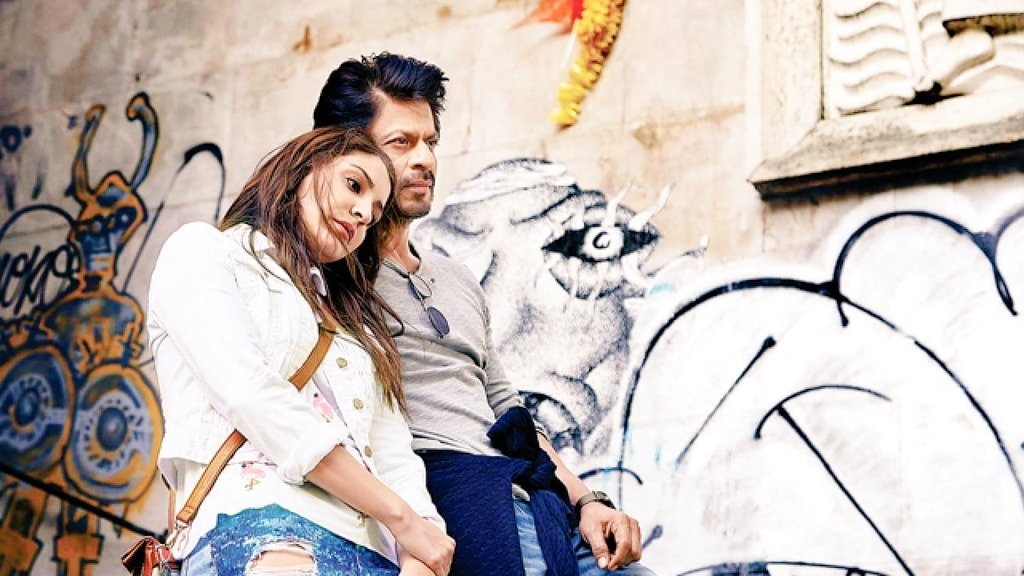 Even as I objectively look at Jab Harry Met Sejal as a pure Shah Rukh Khan romance, it appalled me when I felt more for the ring's whereabouts than Harry-Sejal's implied complexities. In a career filled with intense romances like Dilwale Dulhania Le Jayenge, Dil Se, Kuch Kuch Hota Hai, Devdas, Paheli, Kabhi Alvida Naa Kehna and Kal Ho Naa Ho to name a few, Khan never had to kiss his women to set the temperatures soaring. Despite an uncomfortable liplock (on the lines of Jab Tak Hai Jaan), the film fails to ignite chemistry – struggling to make us overlook the film's poorly etched characters. The actors, individually, put their best foot forward but I must also add that this isn't really the Shah Rukh Khan we grew up watching. There is a certain level of vulnerability in Harry but a good dose of casual sexism along with a womanizer tag to herald the aging superstar's virility and sexual attractiveness, culminating in the character missing the target. To his credit, Khan takes giant strides in emotional moments and his welled up eyes are more telling than the film's collective conscience. Anushka Sharma is sheer delight as Sejal and displays decent flair for humour. Although she fits the slightly stereotyped bill of the atypical Imtiaz Ali heroine, her attempts to infuse passion and nuances get marred for no fault of hers. Aru Krishansh Verma re-enacts his part from Befikre (a more enjoyable film in a similar framework). Chandan Roy Sanyal is unfunny and hence wasted in a needless segment to intersect events on paper.
Imtiaz Ali must have taken a shine on Rumi quotes with the latest one being, "What you seek is seeking you…". I would tell him that a love story as passionless as Jab Harry Met Sejal is not what I sought. Wounds will take longer to heal as the film failed Shah Rukh Khan at romance. I would rather quote Sejal here, "High hopes, haan!"
Rating: ★★