'Do Paise Ki Dhoop, Chaar Aane Ki Baarish' review – Bombay in blue and red hues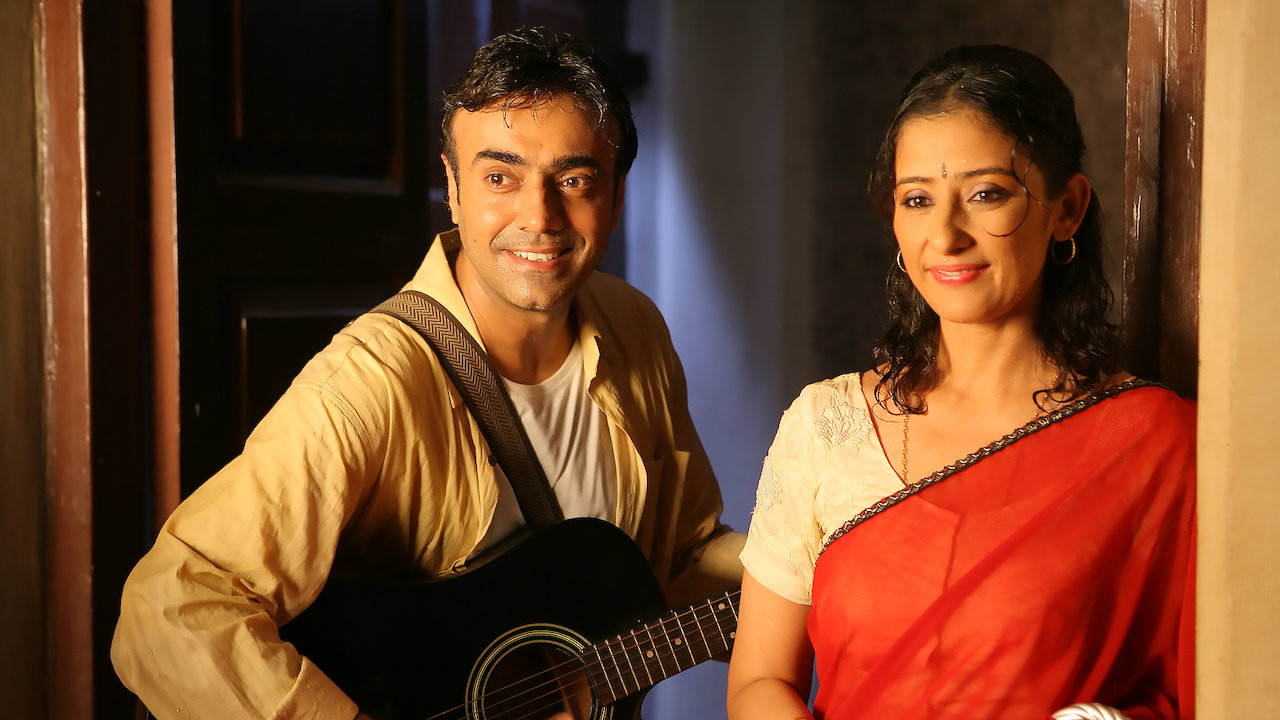 Read Time:
7 Minute, 21 Second
As they wade through the daily hazards of Mumbai (erstwhile Bombay), the residents of the city would feel a sudden respite upon seeing a flicker of 'Bombayness' – albeit in a film. I'm referring to the bittersweet flavour that Bombay used to emanate – even to stark outsiders who merely knew the maximum city through literature and films. In her directorial debut, actor Deepti Naval decides to embrace a world that beguilingly paints this deceptive picture even though the film is set somewhere amid the chaos of new-age Mumbai. In this process, the film, which boasts of a Gulzar-esque title and vibe, Do Paise Ki Dhoop, Chaar Aane Ki Baarish, does not romanticize the city's largeness and large-heartedness. Instead, Naval chooses to expose its rough living conditions and unacknowledged skirmishes to precision.
Set during the forever troublesome Mumbai monsoons, the mood in Do Paise Ki Dhoop, Chaar Aane Ki Baarish is that of endless struggle. The city is panting to keep up with the raging mother earth and the bustling metropolis on either edge. The period is sometime in the mid-2000s, says the unpolished appearance of the now-sprawling Bandra Worli Sea Link in certain scenes. Amid torrential rain, the film introduces us to Debu (Rajit Kapoor), a struggling lyricist, who has just been dumped by his long-time boyfriend Sameer (Milind Soman). Like many Mumbai residents would worry on a rainy evening, the lack of a roof over his head is his immediate misery, his inconsistent emotions notwithstanding.
In perhaps the most clichéd manner to make two dissimilar characters meet, Naval lets Debu lock horns with the feisty and tantalizing Juhi (Manisha Koirala) in a black-and-yellow taxi cab. (All I could think of at that moment was a similarly staged comical scene in Mahesh Bhatt's 'Duplicate' wherein a ditzy Shah Rukh Khan meets his boss-to-be, Juhi Chawla.) Similarities in character names aside, Naval's female protagonist is a streetwalker whose body language and sartorial choices literally scream her choice of profession. Later, as the film desires, Juhi and Debu get close. The embittered prostitute is in dire need of a nanny to look after her wheelchair-bound, mute child Kaku (Sanaj Naval) and a homeless (and compassionate) Debu beautifully fills the void.
Debu is a queer man. Given the vocation that she is in, Juhi, too, isn't unaware of his unusual sexuality. She is accepting but is also dismissive to a certain degree. Maybe there still remains an inkling in her mind that any man can be fixed at the hands of the right architect (read: a woman like her). The film also presents an amusing scene where Juhi seduces the date (Aly Khan) that Debu brings home for himself. The outcome of this brief moment is taken in an extremely light vein but somewhere it alleviates Juhi's slowly dipping self-confidence. After all, it was only a few minutes back that she was called an 'old hag' by her long-time pimp, Sunny (Makarand Deshpande).
On a completely different tangent, it puzzled me no end that the film took the dare of creating a fatigued beauty image with Manisha Koirala as its subject. One of the most celestial faces to grace Indian films ever, the actor's doe-eyes, alluring features, and hypnotic glances would, till date, make many a poet spin his career's best love ballad. (Ek ladki ko dekha to aisa laga, anyone?) This impossible space is exactly what lines up the core conflicts in Do Paise Ki Dhoop, Chaar Aane Ki Baarish. It poses a perplexing status quo where Debu simply cannot subscribe to Juhi's ravishing ways. So much so that it upsets Juhi and also the viewers.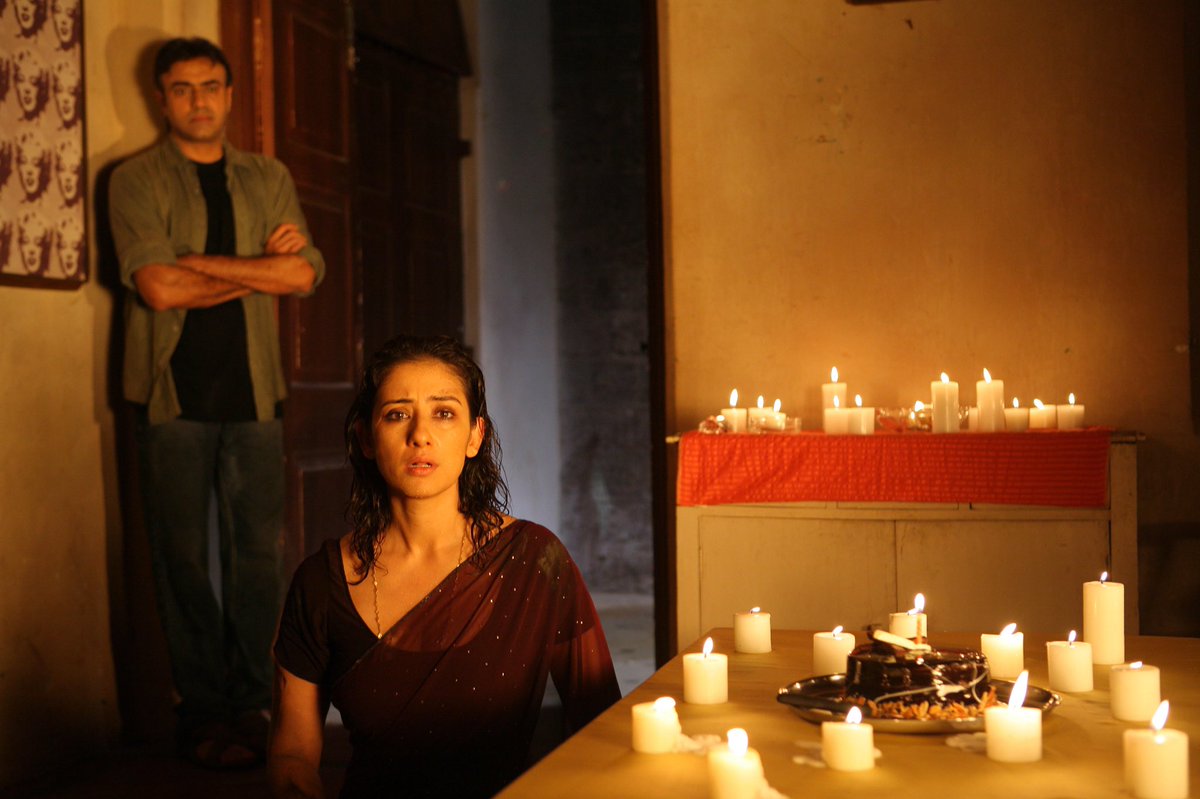 As Debu begins to live with Juhi and Kaku, Naval's film begins to take a very adorable, and equally uninventive tenor. I could sense exactly where the screenplay was headed – the bumps and troughs included. The leading trio (Koirala, Kapur, Naval) is marvelous in their interpretations of their respective parts and, therefore, this looming air of predictability did not worry me as such as it should. What remains somewhat cumbersome in the film is the repetitiveness in many of these passages. You see multiple instances where Debu is actively fetching happiness into Kaku's life while Juhi looks on with gratitude. Koirala's stares are incredibly telling but Naval clearly over-tells the message by making her do it, over and over again. Talking about reaction shots, the director herself does it better at other points in the film – take the one-off scene where Kaku notices his mother laughing hysterically, a sight that he possibly witnessed for the first time in his life.
Do Paise Ki Dhoop, Chaar Aane Ki Baarish also poses a fantastic question on parental roles in a child's life. In what appeared to be a bizarre possibility, the mute child, relishing the aftertaste of the sudden burst of love around, mutters "Ma" and looks at his stand-in father and not at his biological mother. No, this in no way is a spoiler. Naval's character designs are such. Juhi is a disillusioned and hardened breadwinner, much like a man who is struggling to make ends meet. She has no time and patience to bring what might be the essence of joy to her caged son's existence. Debu, at the same time, is perennially jobless, He is an eternal romantic who is very much in touch with his feminine side. Naval gives such broad-strokes between the characters' contrasts that the aforementioned scene between the two gradually becomes a necessity. Plus, it is heartening to sense the research that the writer seems to have undertaken in creating a convincing back story of Debu's.
Do Paise Ki Dhoop, Chaar Aane Ki Baarish also attempts to lace the narrative with a slew of classic Bollywood songs. Their placements are timely while also matching the film's atmosphere quite well. It is just that there are stretches where their literature-like beauty unknowingly topples the character sketches around. During a brief scene that begins at home and later extends to the seaside, Juhi displays her penchant for classic film songs to a much-surprised Debu. Right then, you see her transform slowly from a brazen prostitute to an angelic, soft-tongued damsel whose speech matches the romance in Kaifi Azmi's poetry. Let me tell you, the latter is a version of Manisha Koirala that a generation has grown up fantasizing about – sublime, unattainable, magnetic, and vulnerable – out of which the only characteristic that relates to Juhi is the fourth.  There is also a medley of sorts which leads to an intense (and crucial) dramatic twist. While Koirala is allowed to be in her character here, the scene's brief impact is short-lived due to the succeeding portions.
Set to tunes by Sandesh Shandilya, the film's OST is magical and the narrative contains great scope to integrate poetry all over. Neither the songs nor the recitations disappoint as they add fine colours to the film's intense tapestry of emotions. Talking about colours, DOP Kiran Deohans chooses enticing hues of red and blue to paint the melancholy of Mumbai city. The palette is just right and is ably fueled by the film's spectacular production design and costume teams.
Coming back to the way Do Paise Ki Dhoop, Chaar Aane Ki Baarish ends, it feels a little too sudden for the pace it maintains until then. The finale is not unsurprising yet the messaging feels rushed. That said, I must add how the ending remains more or less in the satisfying zone and is totally in tandem with the film's core values. Deepti Naval also attempts her share of metaphors, proving herself to be an effective storyteller. She throws in the visual of an auto-rickshaw carrying countless yellow balloons, frequently in her narrative. Perhaps allegorical to the character's (and the world's) idea of love, the rickshaw never stops. It passes by, posing a striking picture but never really halting for a single soul to get hold of a balloon. The same can be said about the never-ending rain, which could be equivalent to the sorrow that clouds the city and its people. The rain refuses to cease. Nor does the unending deficiency – of love, of resources, and of optimal living conditions.
Out of the film's numerous lingering lines, here's one that stayed by me:
Juhi: Nothing lasts. Permanent kuch nahi hota hai… (There's nothing permanent)
Debu: Par who permanence ka illusion jo hota haina? Achcha lagta hai! (How about the illusion associated with permanence? It feels good.)
Rating: ★★★ 1/2
Do Paise Ki Dhoop, Chaar Aane Ki Baarish is streaming on Netflix.