'Ujda Chaman' review – a bald man's 'Dum Laga Ke Haisha' with no screenplay to do the heavylifting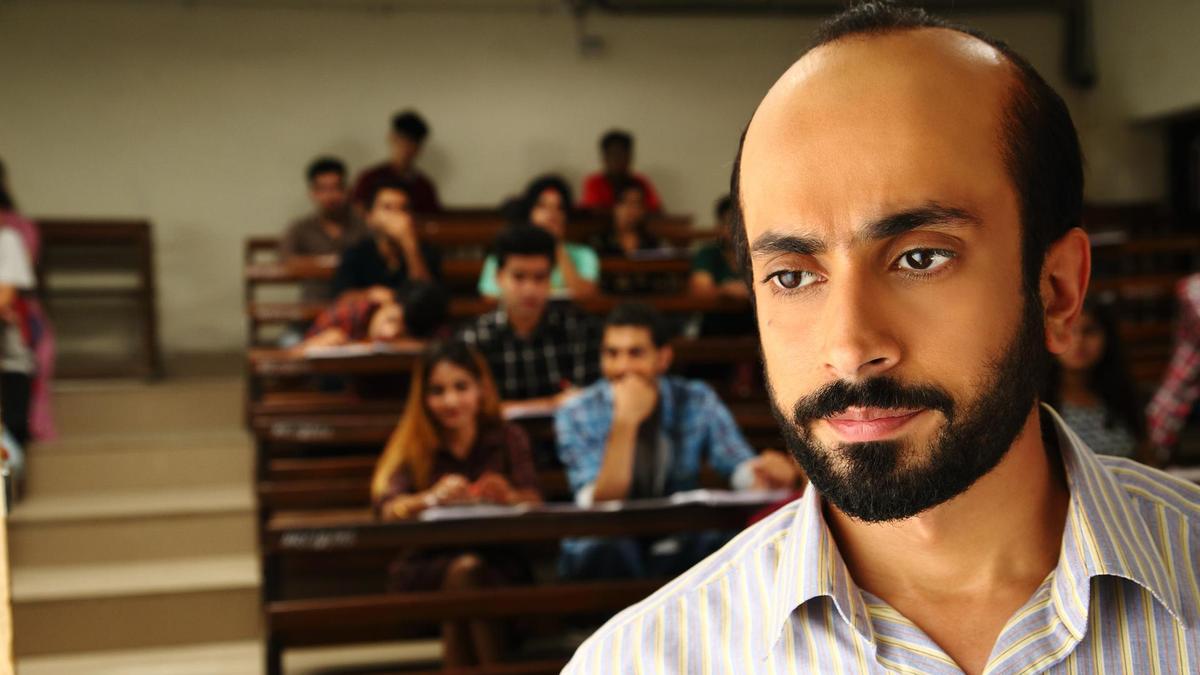 Read Time:
4 Minute, 34 Second
Back in 2015 came Dum Laga Ke Haisha which arguably is the decade's finest Hindi romantic comedy. Beyond its affable genre, the film was primarily about a flawed young man. His issues weren't that obviously spoken about in the film. They did not have a physical form. The protagonist's inability to accept his own deficient self was explored dexterously in the film through its overweight leading lady for whom those extra pounds were least of the worries. In debutant director Abhishek Pathak's Ujda Chaman, the template is nearly the same. The leading man Chaman (Sunny Singh) – instead of solely dealing with self-worth issues – gets a physical frailty to tackle. He is bald. He is also reticent and somewhat submissive. He has a dashing younger brother and a loving yet nagging family to face on a daily basis. How he deals with his baldness, the society and workplace woes is what forms the crux of this New Delhi-set film.
Much like Dum Laga Ke Haisha, Ujda Chaman sets itself amid societal conditioning and expectations of the family with the setting changed to a metropolis. There is also the leading lady Apsara (Maanvi Gagroo) who is overweight and Chaman's only match on Tinder. Some initial awkwardness and an accident later, the couple become close. Or rather, the families do. And things – in the filmiest of fashion – turn all hunky-dory, leading to a sweet and acceptable finale. Now, this might be the most generic template of a rom-com and also those of the faux-motivational features that are finding great patronage in Hindi cinema of late. The writer (Danish J Singh) knits together a series of fun yet conveniently exaggerated scenes which explains to us the miseries of a bald young man. You get to see him constantly giggled at and called offensive nicknames. You see how his family treats him as a burden. You see him turning desperate while also dealing with his own introversion. Chaman is simple, naïve but also extremely everyman. It is indeed upsetting to hear him confess how he always desired a beautiful wife. In many ways, it is precisely how an average, 30-year-old, middle-class bachelor in a city like Delhi would grow up to think. The more the world feeds Chaman about the need to look beyond external beauty, the sentiment of pride coupled with his own insecurity fuel this yearning.
Becoming the other side of the coin is Apsara who, like many others, too judges him for his looks. She works as a bridal makeup artiste – someone who is a pro at covering up several physical flaws if one can put it that way. Smart, enthusiastic and giving, Apsara is the perfect foil to Chaman. Now, what leaves you wondering is the way her mind transforms. All of a sudden, the rather relatable Apsara becomes the icon of righteousness. This leaves Chaman to appear as the baddie in his own story. Perhaps the writer wanted a convenient way out but the lack of shades in Apsara makes the film less exciting by default. Ditto for the side characters who, despite delivering crackling performances, exist only to serve as one-note catalysts. They flaunt no nuances, no personality of their own.
Ujda Chaman also chooses to end in the most simplistic way possible. There is no learning curve when it comes to Chaman accepting his baldness. It is like a single therapy session working wonders on a severely depressed person. In fact, I would want this trajectory to be a case with everyone struggling with a physical or emotional burden. How simpler would life have been?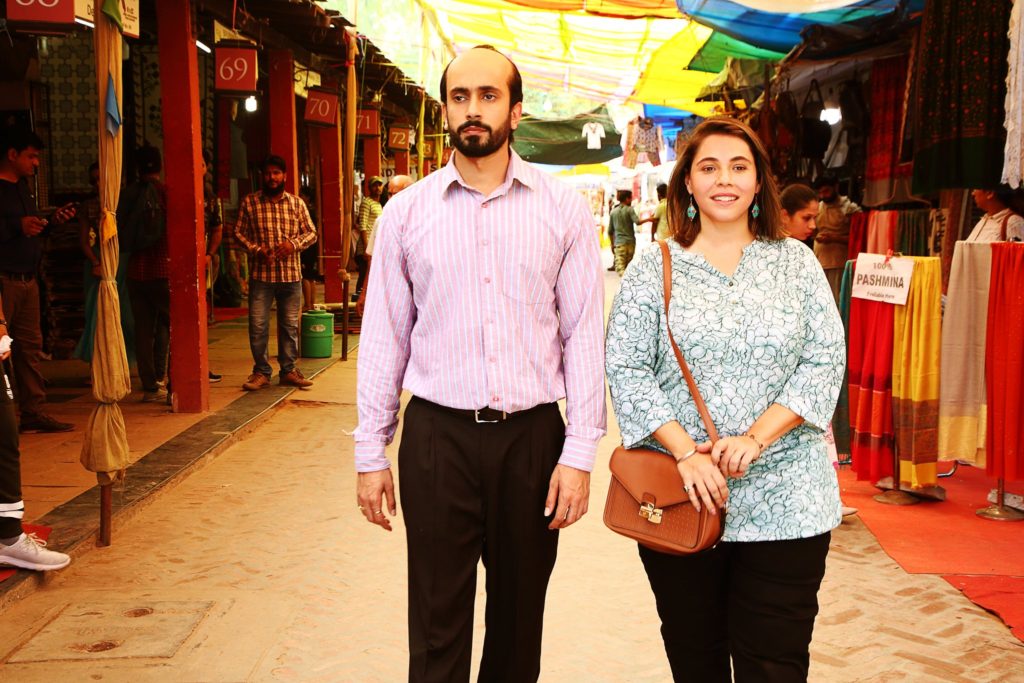 Among the leading cast, Sunny Singh puts in a decent show as Chaman. Still, I didn't quite get why Ujda Chaman had to label him as an absolutely undesirable and miserable being, which eventually renders him unexciting – a massive undoing for a film which solely revolves around him. Maanvi Gagroo proves her mettle yet again, despite handling a shakily written part. In a cameo, Sharib Hashmi is a delight with that full-toothed smile and genial demeanour of his. His final scene – even though very conveniently designed – is quite a winner and is amongst the film's best moments.
Ujda Chaman does not really cut ice in the technical departments. The background score is excessively loud with several needless cues for the audience to erupt into an uproarious laugh – even when the scene in question doesn't elicit any. None of the original songs is memorable (Gourov – Roshin) and the cinematography (Sudhir K Chaudhary) merely passes muster.
Based on Kannada film Ondu Motteya Kathe, the story had found a better-executed counterpart earlier this year in Malayalam film Thamasha. I do not deny how Ujda Chaman does not have its own share of moments. It indeed does, especially considering how this is the first time Bollywood gets this widespread issue addressed. Yet, somewhere, the comedic tone that the film assumes does more damage rather than serving the cause positively. After taking up 80% of the film's runtime to make Chaman look dejected, a miniature speech, a 30-second long applause and a non-confrontational leading lady do not make much of a difference. Thanks to Bollywood's sudden obsession for bald men issues, Amar Kaushik's Bala which arrives in a week's time has a good chance to lend some dignity to the subject. Over to them!