'Thor: Love and Thunder' review – A lightweight superhero film with an electrifying finale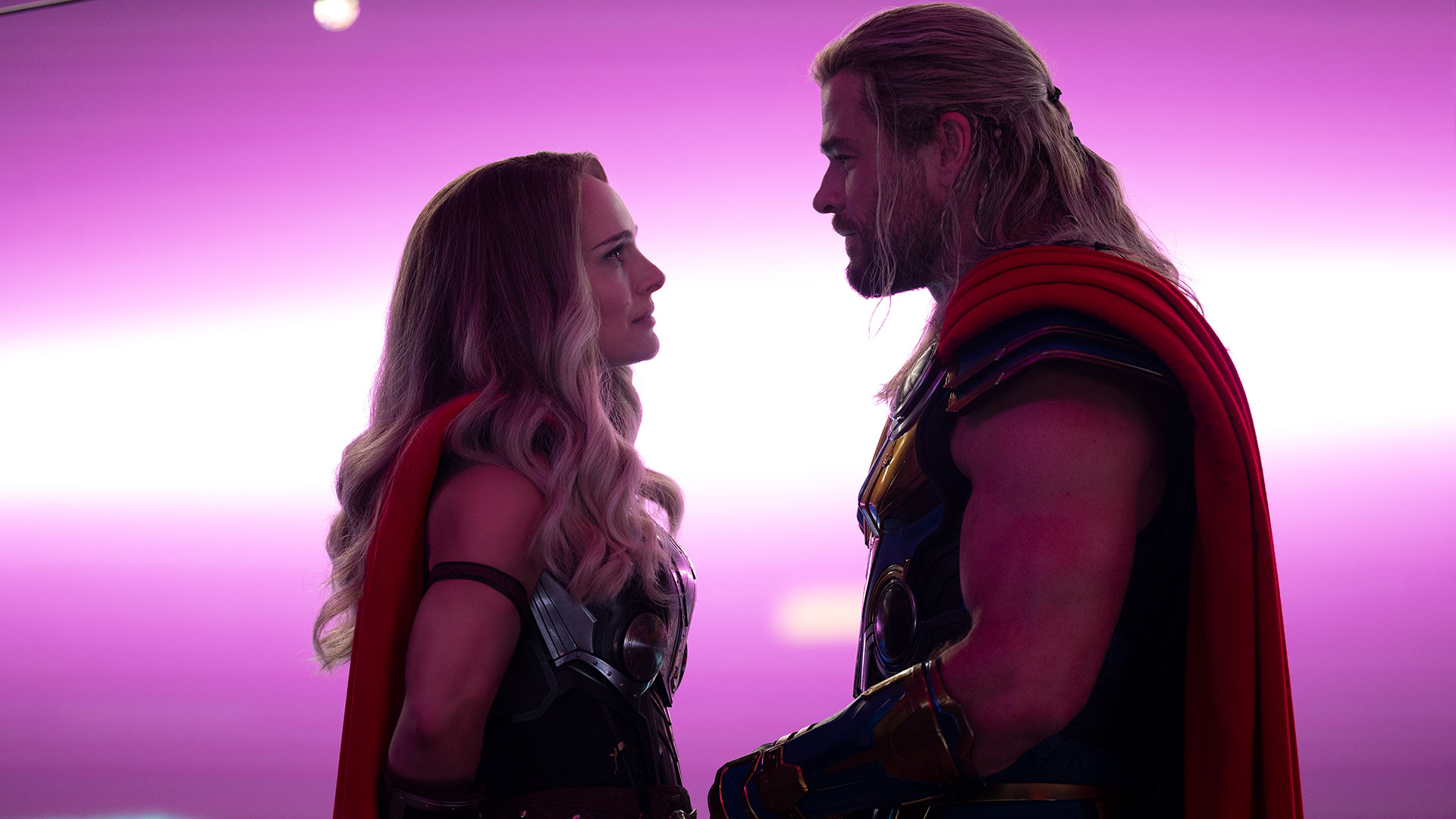 Read Time:
2 Minute, 39 Second
When Taika Waititi wields the megaphone, what I expect is a narrative with a sly pinch of salt – whether it features a Norse god parading in a rom-com-like superhero spectacle or a curious kid figuring out things in war-torn Nazi Germany. Thor: Love and Thunder is the former and it does deliver its goods, but only in bits and pieces. A rather underwhelming follow-up to Waititi's own Thor: Ragnarok, the film rides on the leading man's (Chris Hemsworth) effortless charm, light humor, and an undercooked blow-up of Thor's much-adored romance with Dr. Jane Foster (Natalie Portman returns as The Mighty Thor).
Thor: Love and Thunder, from a distance, is a fine assortment of ideas. Who wouldn't want the strong, campy Thor to not unite with his earth-bound ladylove? Then again, there's also a certain grammar one associates with a Marvel saga. Waititi's lines are amusing, for sure, but at times they dangerously tread the lines of being excessively spoofy. It's one thing to not take a superhero seriously and then there's the weight of dumbing down his mission to silly proportions.
Another downside is the angle that explores Dr. Foster's illness. Diagnosed with Stage 4 cancer, the character threatens to dip the film in a pool of sentimentality. While the screenplay justifies her transformation into the Mighty Thor reasonably well, the tinge of sadness that lines her otherwise ill-defined character does not sync with the film's parodic exterior.
Waititi presents to us a series of standout moments and themes. The soundtrack infused with Guns N' Roses bangers is a delight. So is the scene staged at Omnipotent City where Thor interacts with the Olympian god Zeus (a brash Russell Crowe). The element that sticks out most like a sore thumb is the supervillain (Christian Bale as Gorr the God Butcher) whose intents and menace contrast pointedly with the film's offbeat, oddball exterior.
Thor: Love and Thunder underuses its women – the Mighty Thor (Portman) and Valkyrie (Tessa Thompson). If Portman's melodramatic characterization isn't explored well enough for us to develop an interest in her, the only highlight for Thompson in the film is that the film addresses the character's bisexuality. The character Korg (which Waititi plays himself), too, is recognized as a part of the LGBTQIA+ community but the excitement levels end right there.
That said, Waititi envisions an effective final act in Thor: Love and Thunder. It checks all boxes in nurturing liberal values, a visual delight, and suitably emotional like several of the preceding Marvel sagas. I enjoyed watching Hemsworth do the heavy lifting (physically and metaphorically), his effortless chemistry with Portman, and the final confrontation with Bale. While the culmination may strike a little unconventional for all the build-up, it feels just right for our times.
As Thor: Love and Thunder ends on a syrupy note, leading us to the mandatory mid and post-credit scenes, the result felt alarmingly bittersweet. The film, for sure, has its heart in the right place. If only it contained the glue to stick all its disparate ideas together.
Rating: ★★★