"Shoplifters (万引き家族) "… An affecting, layered film that paints human bonding with great beauty!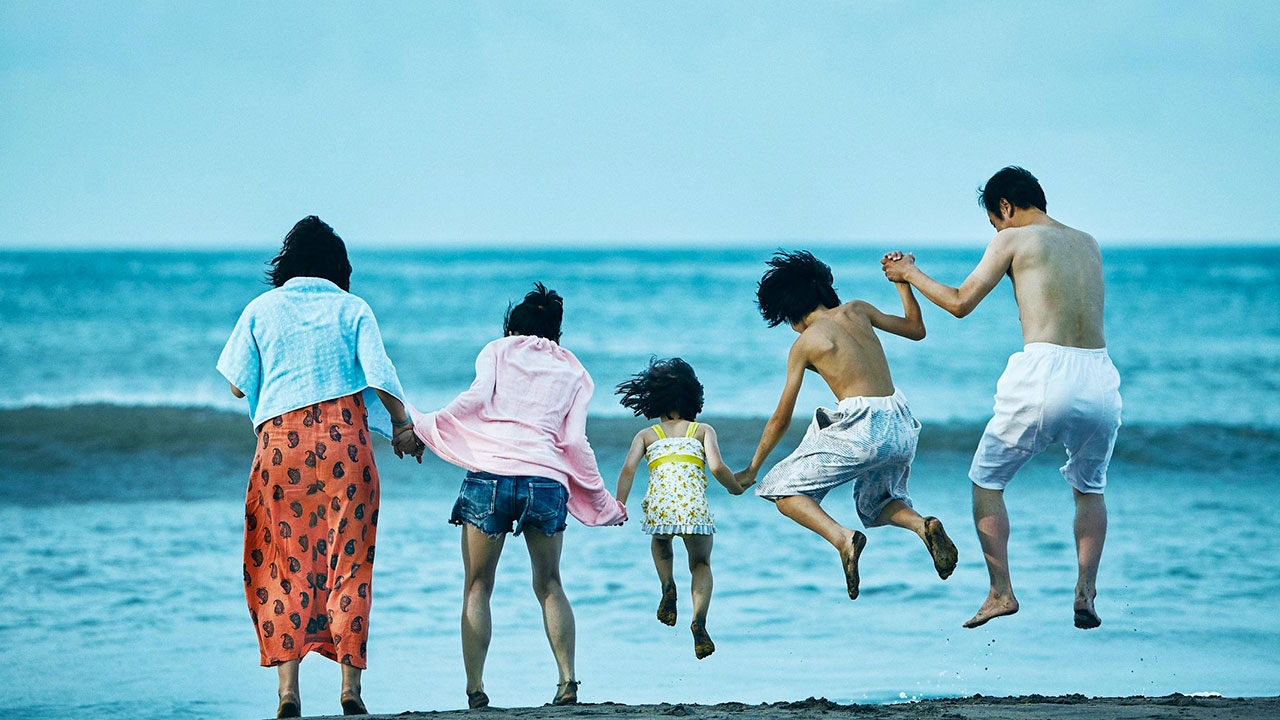 Read Time:
3 Minute, 58 Second
Acclaimed Japanese director whose films radiate a definite auteurial quality, Hirokazu Kore-eda is no stranger to the domestic drama genre. The portrayal of families with parenting (including foster), inadequacies and complicated relationships in their hinge is by now a forte of the filmmaker. Akin to many of his previous films, Shoplifters is the story of a plain-looking household. Middle-class or below by economic standards, it is a family that engages in petty thefts and untraditional careers.
Shoplifters, at the very outset, reveals its classic Kore-eda colours. You see a volcano of emotions packed within a composed, tranquil household inhabited by ordinary people. We see a near-claustrophobic home with inadequate resources but stacked with a jumble of haphazard materials. The arrangement soon clears out to be one of convenience, as we see the attitude of the inmates and the landlord with each other. One with several characteristics of a Kore-eda film lead, Osamu (Lily Franky) heads the family. He frequently shoplifts grocery with the little boy Shota, as does the remaining members including the ageing grandmother (Kirin Kiki). Osamu's employment is infrequent whereas Nobuyu (Sakura Ando) earns very little. The attractive Aki (Mayu Matsuoka) works at a voyeur chat service where a certain user number 4 is infatuated with her. The grandmother earns a hefty pension which she uses recurrently to play a gambling game that she is obsessed with. The unusual incident that occurs to them is when Osamu and Shota find a hapless little girl after their routine shoplifting expedition. Upon taking her home, we are told that the girl's body shows signs of abuse. Kore-eda analyzes the dynamics between the family members in succeeding reels with the unofficial adoption of Juri in its pivot.
Shoplifters is not one film that throws constant surprises at you. It unveils its plot in a languid fashion in which subplots arise and/or evolve only when the time warrants. The mystery that shrouds grandma's pension and Aki's identity, for instance, unveils at a pivotal point leading to another twist. Kore-eda builds up the tension – one revelation at a time – leading to a conventional yet heartbreaking finale.
It is great fun observing how individual relationships blossom. Knowing Kore-eda's penchant for father-son bonds, the one shared by Osamu and Shota is pretty predictable. It is, in fact, the understated yet carefully designed dynamic between the children that impress us manifold. Another standout scene is at the department store with the shopkeeper – something that remained with me for long, making me analyze the reason behind the old man's indicative statement. Same goes for the singular moment where Nobuyo and Osamu rediscover their long-lost physical intimacy making the latter feel the vigour of a youngster. The funny culmination to this also acts as a refresher in the plot which otherwise relies heavily on exposés.
The act of 'shoplifting' in the film is more of a family vocation. In Osamu's own admission, there's no other skill that he can possibly pass on. "It doesn't belong to anyone as long as it remains in the shop," believes Shota and he also conveys it to his Yuri (Lin to Osamu's family). The belief also comes with an empathetic clause, "… unless the shop goes bankrupt." With somewhat odd yet defined value systems for themselves, we wonder if the family's reason to 'adopt' Yuri was closely linked to their approach to shoplifting. After all, Yuri's family was neither poor nor did the little one seem to have experienced love in their custody. In perhaps the film's most vulnerable scene, we see Nobuyo tell Yuri how it is to express love. Her eyes are damp, and her cheeks glow with a million emotions. Even though less showy, Osamu's wish to hear Shota call him "dad" is also conveyed through a series of poignant moments.
Also, how can a Hirokazu Kore-eda film be devoid of food and associated metaphors? Well, Shoplifters have them in abundance and the dinner table conversations are more than telling. As the film concludes, we are reminded how deeply compassionate can cinema writing be, if treated with the kind of care that filmmakers of Kore-eda's ilk does. It is the prototypical Japanese style of filmmaking if one must add. Reminiscent of the simplicity and romanticism that makers like Yasujiro Ozu could bring to the scene, Kore-eda's innately original style successfully spins drama around everyday monotony. Shoplifters proves to be amongst his finest domestic dramas as it contains a principally complex, emotionally rich, subtext-laden screenplay to which the editor-filmmaker does complete justice to. One of the finest films of 2018, if not the very best.