Read Time:
6 Minute, 3 Second
Watching a Rajinikanth film in Mumbai is a different experience. I spotted an amusing sight where a group of Marathi/Hindi speaking youngsters turned to up catch the superstar spell his magic as Kabali. Clearly, they had no clue of what the characters spoke. The applause and hoots subsided once the superstar made his multiple "entries". The story decided to take its twists and turns and the very-charged boys sought for Wikipedia! Pretty sad.
Well, Kabali isn't hyped for no reason. India is yet to produce a superstar with Rajinikath's appeal – whose mere presence can send a tremor across our spines. Rajini films aren't like those borderline-idiotic Ootywood productions starring Mithun Chakraborty. The superstar's gags, his distinctive style, even the swish sound effect as he waves his hand – make complete sense unlike several other imposters down south. Up in Bollywood, there's Salman Khan who thrives on similar cinema but suffers a clear lack of grace and punch in dialogue delivery. The less said the better amount minions like Tiger Shroff who are attempting the genre with passion.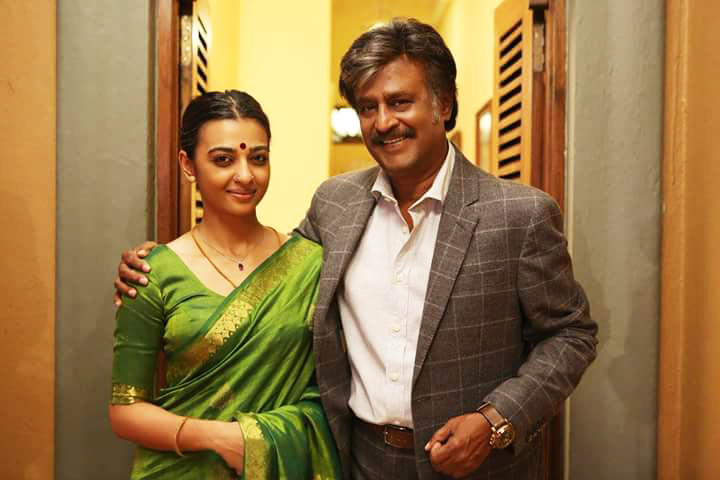 Enough of obvious facts around Rajnikanth's stature and persona. Pa. Ranjith's Kabali cuts no new borders as a Rajini entertainer. It remains just that. For starters, there's no story to write home about. Ten minutes into it, you would know what's going to transpire till the finale. While we ponder over new synonyms for run-of-the-mill, these are few factors that stand out:
1. A grey-haired Rajnikanth – Don't we simply love it when an actor plays his age without really stooping down to age stereotypes? Remember how Ajith Kumar took Kollywood by storm with his salt-n-pepper beard look while prancing with the hottest heroine around! Well, I wouldn't want to see the superstar play a retired, loving, supportive father. Rajini minus his idiosyncrasies isn't worth my money. Kabali's title character is a man in his 50s, who's gone through physical and emotional turmoil (Rajni-esque ones, at that!). He is old with his swag in place. Bulandi, anyone?
2. No elaborate dance numbers – No, we wouldn't miss the superstar shake a leg with this (usually) bootylicious leading ladies. He ages himself down in the flashback portions, where it is warranted. Glad to see him bid good riddance to excessive greasepaint.
3. Different action choreography – Stylized as always. But we see more guns (of all makes) and very less fights.
4. A different milieu – Malaysia. It tells the story of migrant Tamils in the country. The uniqueness ends right there. Uh oh.
5. Punchlines – Few that are ACTUALLY whistle-worthy!
To give due to the director and his lovely touches, there is this elaborate reunion sequence involving Kabali and his wife Kumudavalli (Radhika Apte) – which is the most engaging segment from the 2.5 hour long action drama. There is anticipation, apprehension, decent music and above all, good chemistry and acting. Ranjith adds some fine nuances to Kabali's longing. There's a shot where a crucial phone call is made and the receiver takes time to respond. We feel the angst – the call is received and Kabali reacts the way we would have. In another, his daughter is looking for her mother's address. For the ones who notice, she takes longer than usual. We heave a sigh of relief when she finally finds it.
As seen in several other Rajni films and Ranjiths's previous venture Madras – there are obvious references to the minorities. Kabali is introduced to us reading a book titled 'My Father Balaiah'. Upon Googling, it turns out to have a dalit theme too. There's one odd scene where the leading lady aspires to have our hero's dark skin tone. Quickly takes us back to a peppy love song from Rajini's own Baba where an even fairer girl wished for the same. Well.
Barring these, Kabali is every bit of the successful Rajni films we gorged over decades. The execution is okay but the screenplay drags and originality isn't even considered here. A devoted Rajini fan could have penned this story (with songs in place). The need of the hour was an idea – that broke a new ground for the superstar. The film was conceptualized placing the superstar on a citadel and hence falls flat on the maker's face. If the director dared show the superstar's vulnerable side, he could have amplified it further. Especially the scene where Kabali learns that his wife is alive and rushes and breaks down in the lawn – is well conceived. Why do we have him play this done-to-death don whose only purpose is to rise from the ashes and go on a killing spree?
If giving us a villain of Chinese ethnicity, fight scenes staged at pet shops and terraces of skyscrapers are meant to be creative –they are not. Plus, there is this whole track around a juvenile home that makes zilch sense. Kabali's sudden reunion with his daughter is almost awkward.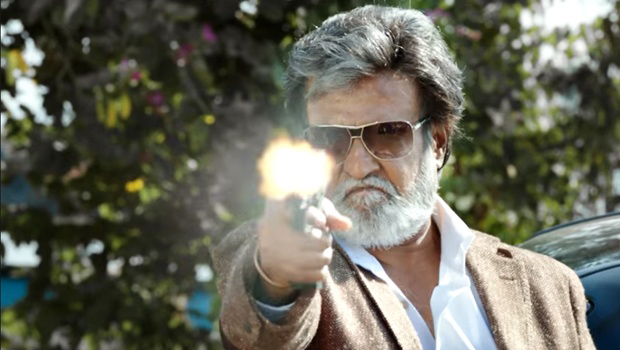 Santhosh Narayan's music is apt with 'Neruppu Da' taking the cake. There aren't any staged songs, luckily so. The background score takes care of the rest. What the movie lacks in is grandeur and opulence one associates with a film of this genre. Barring the climax, the proceedings look hurried. The DOP seems to have spared no time in making his frames look less busy. When the superstar is there on screen, why should we care about things around, production design team must have thought! They do have a point.
Radhika Apte is one of the pivots of Kabali. Her presence is significant, her performance isn't. With pleated hair, mallippoo and Kanjeevarams, Apte looks every bit of a graceful Tamil woman. As much we would love to call it a case of perfect casting, the actor's immense mettle remains underutilized. Dhansika kicks solid ass in action scenes but is a letdown on the acting front. Winston Chao's ethnicity makes him an smug-villain. The intrigue ends there and his is a meritless turn. Riythvika's is a middling feat as her character makes no sense in the narrative. Rest of the supporting cast does reasonably well.
Rajinikanth – He is the reason why we didn't or (probably) shouldn't skip this film. Boy, he doesn't disappoint one bit. Right from the way the title card shows up till the end credits, we stare agape. He performs, he delivers more than what we expect from this bland, listless revenge saga. Take him out of this film, Kabali isn't worth even a television watch. But the superstar brings in the gravitas, emotions, punchlines and those nanosecond misses from the villain's bullet.
South Indians would know know the hysteria around Thalaivar and his films. Especially for Tamilians, to grow up in times of Rajini's thunderous potboilers is something. As much as I crave for quirkier, more emotional (yet stylish) films designed for the superstar, I am still gung ho that the thespian is still in the business – on top of his game. Oh wait, let me go back to Baasha's naughty "Style Style Daan" for the time being.
Magizhchi.