Read Time:
4 Minute, 57 Second
Somewhere in the middle of filmmaker Raj Mehta's dysfunctional family drama Jugjugg Jeeyo springs a scene that oddly nullifies the film's noble ambitions. It's way past midnight and spouses Kukoo (Varun Dhawan) and Nainaa (Kiara Advani) are in bed, briefly hinting at the possibility of getting intimate – something that might possibly alleviate the poor state of their relationship. In comes Nainaa's brother and Kukoo's best friend Gurpreet (Maniesh Paul) who is the human equivalent of the laugh track in American sitcoms. For sure, the actor does what he has been asked for but what his prying dilutes is a possible dramatic heft that the moment could have brought into a film that – at its core – is a serious story on relationships.
Jugjugg Jeeyo comes from a well-meaning space. You would know it the moment the film kicks off. It is when the film touches the more taboo, uncomfortable subjects that it fumbles – out of sheer naivety. Mehta and his writers have an incredible message to convey. It's a pity that they do not crack a method to say it convincingly. Jugjugg Jeeyo comes off as its protagonists themselves as it tries too hard to fill the narrative with ingredients that are appropriate for our times. Its target audience might stand up and applaud their sensibilities in key portions but in the process, the film is absolutely dishonest with its characters as individuals.
The hiccup is not merely about comedic characters. Maniesh Paul's Gurpreet might as well need a series for himself. It's about the way in which Jugjugg Jeeyo unknowingly gives into society's idea of gender roles that dilutes the idea. For instance, Bheem (a delightful Anil Kapoor) is shown as a jovial Punjabi householder who wishes to seek divorce from his wife of 35 years, Geeta (Neetu Kapoor, terrific). The man is in a relationship with an attractive teacher named Meera (Tisca Chopra) because he has understood how the romance has waned off from his marital life. In a scene smeared with vintage Scotch, light humor, and a loud background score, Bheem's relationship woes are trivialized in Jugjugg Jeeyo. I might sound like a misinformed meninist here but when Geeta gets to address their marriage, the canvas is different: the music is somber, the temper is dull, the lines are straight out of self-help books, and, lastly, a glass of wine she sips is seen as a sinful potion that might soften years of silent suffering. She even gets a glorious wide shot which took me back to Talaash's finale – a scene staged in a similar mood.
Jugjugg Jeeyo scoffs at Bheem's extramarital relationship – which is amusing since Dharma Productions is the same movie house that gave us Kabhi Alvida Naa Kehna back in 2006. It also scoffs at independent women essayed by Chopra and Advani – although inadvertently. There are key sequences that are lifted straight from Karan Johar's aforementioned marital drama, dialogues included. The idea might have been progressive in the 2000s but on this date, two educated married individuals who refuse to communicate about an income disparity sound archaic – especially considering the ultra-wealthy setups they were born in. Chopra gets a raw deal too, especially with the way Jugjugg Jeeyo childishly involves her in the pre-climactic twist.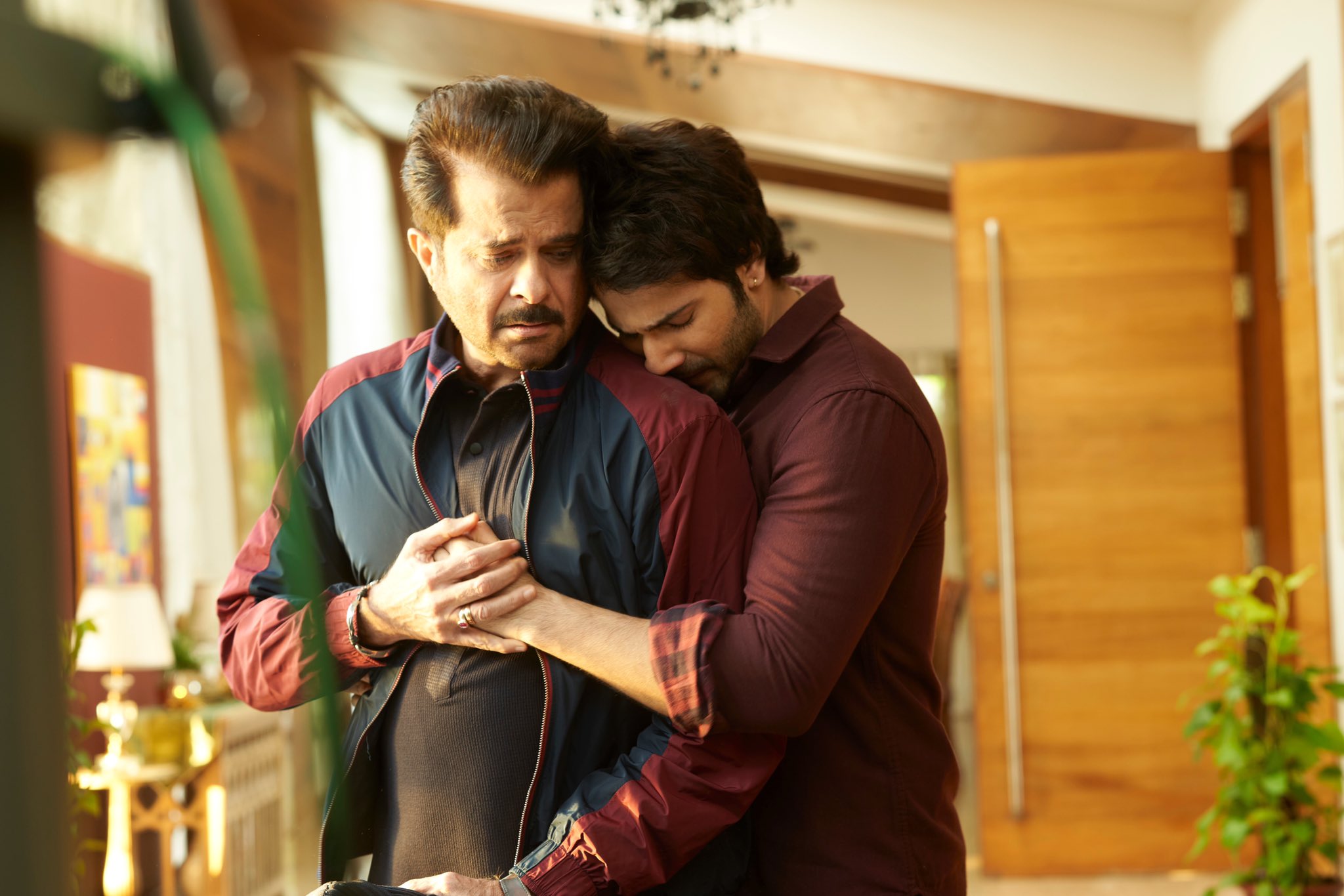 Anil Kapoor's Bheem is a washed-out small-town rendering of the actor's own ultra-vain tycoon in Dil Dhadakne Do but the actor makes it work still. To state a paradox, Bheem is the film's most entertaining and well-fleshed element and is also the most problematic. It's akin to saying how Kabir Singh is the best thing in a film about a toxic gentleman named, well, Kabir Singh. Mehta sanctions male infidelity for the umpteenth time in Indian films – which casually reflects the ways of Indian society. Jugjugg Jeeyo is adamant in asserting that if the man strays, he deserves another chance. Would the film have let Nainaa have a fling with her co-worker Jeff and still be forgiven the way Bheem is? Not a chance.
I do understand that the makers didn't set out to make Jugjugg Jeeyo India's answer to Marriage Story. To take the logic provided by Kapoor's real-life sibling Sanjay in Luck By Chance, a commercial film can't smear itself with excess sentimental because "Picture dull ho jayegi!". So, the makers take the conventional route in Jugjugg Jeeyo with plenty of songs (none of them sound good except 'Nach Punjaban'), flashy designer clothes (in almost all pop shades), and plenty of comedy (delivered by actors who know the genre). The editing in particular is notably patchy. It's a strange narrative that offers almost no reaction shots of Geeta in a scene that reveals her husband's affair to her.
The result is a film that seldom understands its people. Its emotions and issues forever stay on the peripheries. The melodrama quotient is achieved purely out of dialogues and some decent acting but not genuine writing. The screenplay, in its attempt to please everyone and stay firmly in the commercial rut, dissolves in the vacuum of mediocrity in which Bollywood famously thrives.
Aside from the main grudges, a couple of minuscule things made me curious while watching Jugjugg Jeeyo. The end credits number 'Rangi Saari' felt as if it was filmed with a different song altogether as the choreography simply does not sync with the tune. Secondly, did the writers research the workings of corporates and Human Resources before designing Advani's character? Nainaa's pantsuits and makeup are flawless – I'm sure Johar knows this realm of things – but the way her professional life works isn't. Speaking of Johar, he even lets Mehta insert an unnecessary gay character (who speaks in a suggestive manner) proving how the makers haven't evolved one bit from their Dostana days. 
Rating: ★★ 1/2