'Hum Do Hamare Do' review – a striking lead cast elevates a film on familial bonds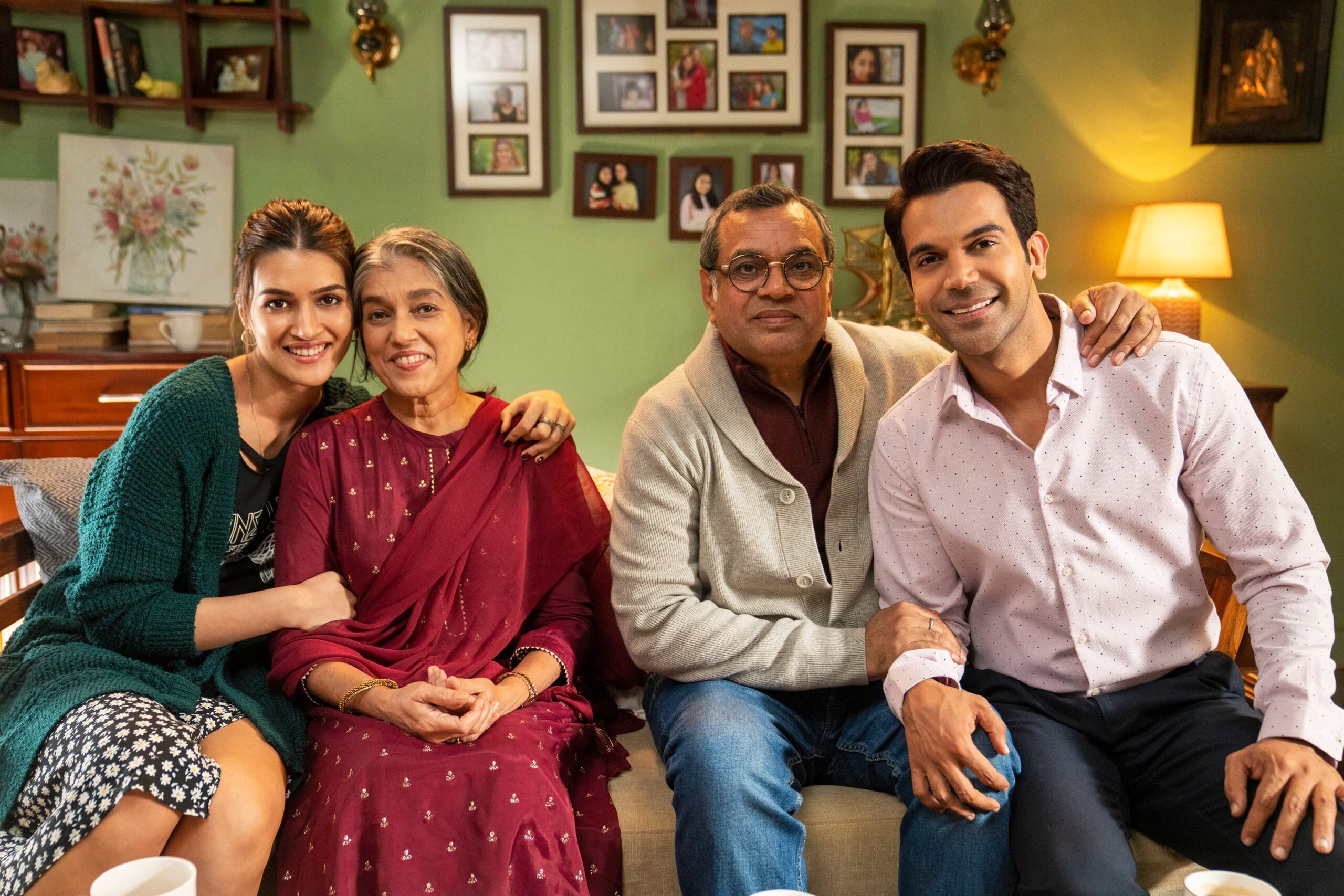 Read Time:
4 Minute, 49 Second
Director Abhishek Jain's Hum Do Hamare Do instigates an interesting thought. What is family? Is it a way to define a group of people who are biologically related and are co-habiting in order to follow what is a societal norm? Have we, especially in an Indian context, tried to deconstruct this setup? The filmmaker tries to analyse several aspects of the idea that a family is, subconsciously in parts. In the end, the film introduces a construct that the world ought to embrace with a lot more grace – a family of choice.
So, what if we could put together a family that we always desired? Founder of a VR app named Jaadugar, Dhruv (Rajkummar Rao) might have thought of it all through his life. Orphaned at an early age, we do not know the details of Dhruv's rise to richness (and sophistication). For that matter, I was not very keen either. What makes his personal journey interesting is how he actualises a dormant dream the moment he gets an excuse – he falls in love. His partner Anya (Kriti Sanon) had lost her biological parents and she longs to get married into a large family. Now, Anya's characterisation is a tad puzzling. Of course, she does miss her parents but her uncle and aunt – at least on the surface – are good parents. How exactly does she expect her parents-in-law to be more affectionate towards her? If it's all about sharing one's surname (an angle that the film discusses later), then, perhaps, she has a point. Then again, the ambition does not fully sync with the free-spirited, independent person she appears to be.
Luckily for us, Anya and her points of view take a backseat for most parts of the film. I had issues with Dhruv not discussing his devious plan to 'adopt' parents with Anya. Then again, after a point, we realise how he is doing it all for himself. As much as he loves her and wants her to complete the beautiful family he has created, she is at best catalytic in his story.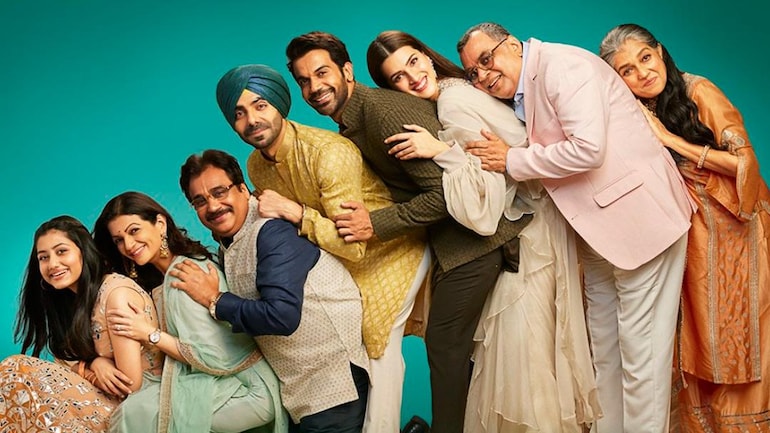 Hum Do Hamare Do's more interesting elements are its elderly couple – Purushottam (Paresh Rawal) and Deepti (Ratna Pathak Shah). The duo who used to romance in the days of Qayamat Se Qayamat Tak could not make their union come true in their prime. Life moved on and both have had experiences of their own. If Purushottam remained single and besotted to his ladylove, Deepti married another man. The latter did face a major setback in her life. However, it wasn't about a stereotypical, unloving husband causing an emotional ruckus. The writers, impressively, do not let her sub-story become a plot mover either.
In fact, Abhishek Jain's film comes with a handful of subversions. You expect a viral video and a Facebook post to do the damage, they do not. You would expect Anya's suitor to be toxic (a la Jaane Tu… Ya Jaane Na) but he turns out to be just different from her although in a comic way. There are even simpler touches such as Anya not taking Dhruv's parents' blessings by touching their feet comes as a pleasant surprise provided how badly she desired parental attachment.
Hum Do Hamare Do can be classified as a family drama in which the love story provides the environment, within which the protagonist designs a family of his choice.  The film does not shy away from exposing the double standards of traditional families that display affection but in a conditional manner. How I wish it was brave enough to address casteism too – at least verbally. Abhishek Jain's film is progressive but only to an extent that keeps it safe from the wrath of the 'boycott brigade'.
ALSO READ: 'Bareilly Ki Barfi' review – a charming tribute to small-town badasses
While there is a lot to like in Hum Do Hamare Do, its screenplay takes rather convenient routes on several occasions. The episode involving the wedding party becomes the fulcrum of the climactic mayhem, but it adds zero creativity to the momentum that was built up until then. This sticks out, especially because it follows an intimate moment between a guilt-ridden Purushottam and Deepti – which is particularly well done.
Hum Do Hamare Do is elevated by the able star cast. If Rajkummar Rao puts in a neat show as always, Paresh Rawal and Ratna Pathak Shah strike a stronger chord as long-lost lovers. The elderly couple's interactions with each other and Rao rank easily among the film's finest moments. Kriti Sanon does not get a fully justified part but the actor's magnetic screen presence adds a lot to the film and she is a treat in emotional scenes. Manurishi Chaddha proves yet again that he is an actor to watch out for. Mazel Vyas who plays Anya's cousin is excellent in a scene that allows her to shine. The sore thumb in the ensemble is Aparshakti Khurrana whose oft-repeated appearances as the leading man's industrious aid are jarring by now.
To close it, Abhishek Jain's film is far from groundbreaking. It does not show the courage to do what Badhaai Ho managed. That said, somewhere underneath its feel-good fluff and shrill background score, Hum Do Hamare Do does have a meaningful core. To me, the film worked more for the routes it did not employ to make a point. It is no modern-day Baghban where the parents take a mega-melodramatic vendetta on their biological children. There do not have the time for it. They would rather rekindle a long-lost relationship because, they know, it's never too late.
Rating: ★★★
Hum Do Hamare Do is now streaming on Disney+ Hotstar.