'Big Boys' review – Isaac Krasner's sensitive lead act fuels a tale of self-discovery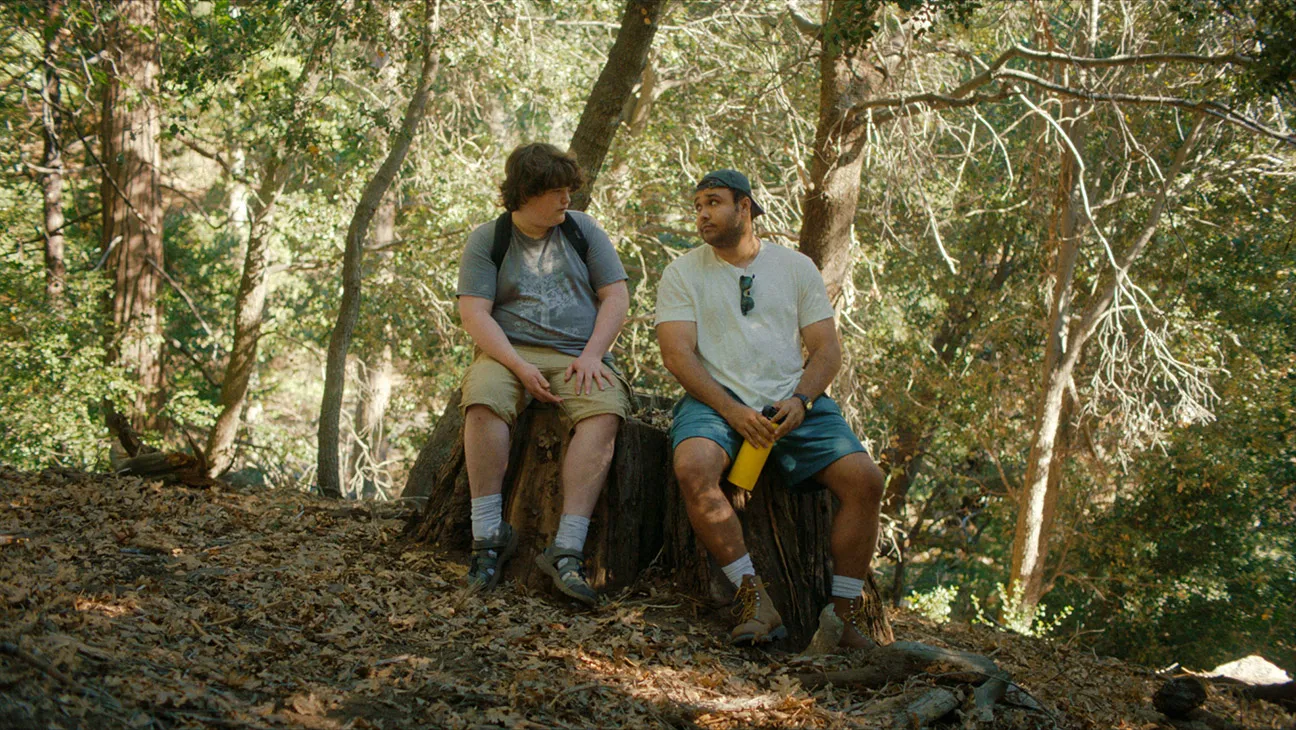 Read Time:
2 Minute, 32 Second
Did you find yourself muddled in a pool of confusion upon hitting the dreaded years of puberty? The never-seen-before surge of hormones, sudden emergence of body hair, the thickening of voice, anger and, to put in the rawest words, the discovery of the unexpected link between the brain and one's genitals. In director Corey Sherman's Indie feature Big Boys, 14-year-old Jamie is in for a life-changing camping trip.
Giving him company is his jock-sized brother Will (Taj Cross), his cousin Allie, and her alluring boyfriend Dan (David Johnson III). Brought up by a single mom, Jamie does not seem to have a male anchor in his life. Unlike his ultra-fit sibling, the extra flab on his body didn't make the creative lad any more confident. It is perhaps for the first time that he gets to interact in a prolonged with a man of Dan's age – let alone someone as desirable. Suddenly, everything in Jamie's mind turns into an exercise to impress the dude with a palpable 'bear' bro appeal.
Oblivious of his sexuality – along with its complexities and fluid nature – Jamie begins to go with the flow. Becoming his wingman is Will who wishes to get Jamie laid – as any well-meaning friend or sibling around the same age would do. Between the sexual tension that the boy feels with an attractive man around him and his own conscious decision to own up to his sexuality, Jamie discovers himself.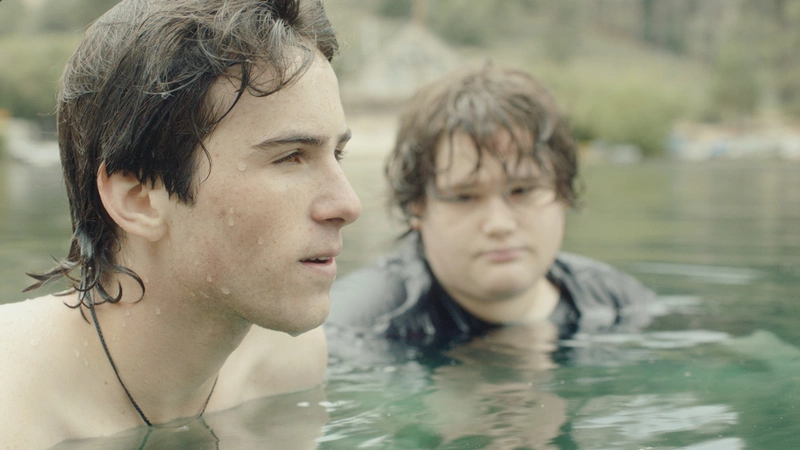 Narrated at a blissfully lethargic pace, Big Boys is as realistic as an adolescent coming-of-age drama can get. While the differences between Jamie and Will expose how the world demarcates everything and everyone as normal and otherwise, Dan's presence underscores what a positive male anchor would do to a male child in his growing-up years. Allie, however, remains a mere catalyst as she contributes nothing to Jamie discovering himself.
The writing is kept simple in a screenplay that has about seven players. With Isaac Krasner hitting it out of the park with a startling breakthrough leading act, Sherman's film safely rests on his firm shoulders. Taj Cross is an absolute natural as he contrasts starkly with the protagonist but not in a disdainful manner. Will is not the bad man here, we are told in a crystal clear fashion. David Johnson III, aside from serving his dreamboat duties, is an able performer who handles a couple of tricky moments with dexterity.
Incessantly relatable – especially to those who were once labeled different, absurd, or awkward – Big Boys is rich in little moments that tug at your heartstrings. Be it Jamie feeling intimidated by other 'regular' looking guys his age or Will's unexpected acts of kindness, the film acts as a kaleidoscope of American teen life – unhealthy food habits included. Corey Sherman's cinema debut, therefore, is quiet but worth every minute spent watching it.
Big Boys was screened at the 35th Annual New York LGBTQ+ Film Festival by NewFest.
Rating: ★★★ 1/2