IFFI Review: '21 Mu Tiffin' is rich with sumptuous food and heartfelt emotions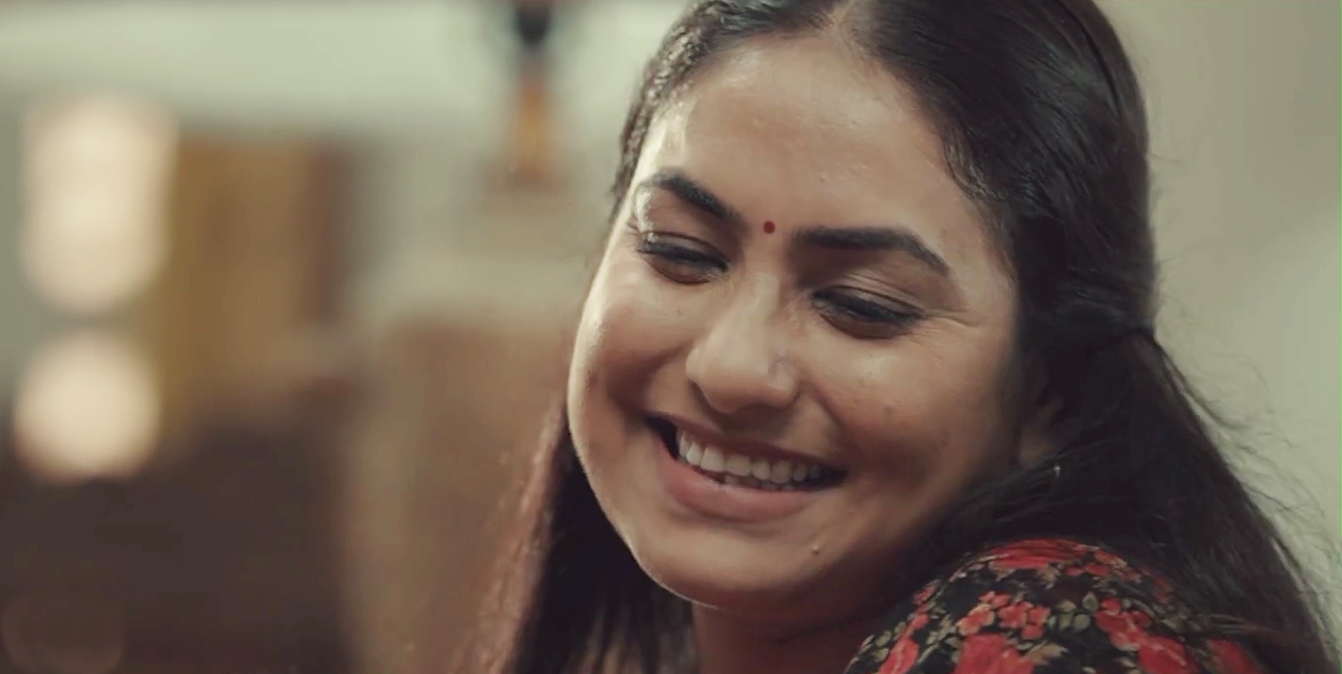 Read Time:
2 Minute, 57 Second
Gujarati language film 21 Mu Tiffin, screened in the Indian Panorama of the 52nd International Film Festival of India, Goa, begins with a definitive sense of déjà vu. A middle-aged woman with her share issues strikes an unlikely friendship with a younger man to rediscover herself. The medium that helps them bond is food – the lunch tiffin, to be exact. The premise immediately took me back to Sachin Kundalkar's delightful 2018 film Gulaabjaam.  Director Vijaygiri Bava strikes a close resemblance but it also comes with a couple of refreshing sides to its credit.
21 Mu Tiffin is about an unnamed woman (Niilam Paanchal) who is 'Mummy' to her daughter Neetal (Netri Trivedi) and a magical chef to Bhavnagar boy Dhruv (Raunaq Kamdar) who is in Ahmedabad for his maiden internship. Sharing an apartment with a bunch of other men, Dhruv tastes the dishes in the tiffin box supplied by the woman and becomes an instant fan. The woman has her share of issues. If her husband and daughter are either neglecting or disobeying her respectively, she has constant worries over her Alzheimer-struck mother. She also spends time with a well-meaning neighbor Purvi who attempts to conceal her bad marriage with a slew of lies. In short, her limited universe is dismal, and it slowly begins to affect her physical and mental health. She continues to prepare 20 tiffin boxes – presumably for students – primarily to engage herself whilst the money is a perk.
ALSO READ: Tribeca Review: 'Last Film Show' is a bittersweet ode to cinema from the Indian countryside
Enter Dhruv as a whiff of fresh air into the woman and Neetal's life. Raunaq Kamdar flashes his winsome smile throughout the film to predictably win the woman's heart. After eons, she heard someone praise her. Her passion to cook stands validated as the young man goes from nine to nineteen about her quintessential Gujarati recipes. What proceeds is a trajectory of transformation leading to an emotional climax that, again, comes with a striking Gulaabjam flavor.
Vijaygiri Bava opts for a lyrical storytelling style which interspersed with poetic verses, a subtle background score (Mehul Surti), and a beautiful song (crooned by Mahalakshmi Iyer). The minimalist ambiance of 21 Mu Tiffin is lovingly captured by the DOP (Parth Chauhan). The costume and production design (Jay Shihora) are departments that mildly falter by opting to smoothen out the film's lived-in texture. While the clothes look a little too perfectly adorned, the living spaces emanate a scent of perfection – so much so that even the frangipani flowers lying on the home's verandah look neatly arranged. The music is mesmerizing and the dialogues are often thought-provoking.
The prime highlight of 21 Mu Tiffin is Niilam Paanchal's empathetic lead act. Be it tribulations within herself or the evolving relationship with others, the actor is an absolute treat to watch. The scene where she bonds with her diabetic mother with a box of sweets to later break down in front of Dhruv is astounding from the word go. Vijaygiri Bava's film – based on Raam Mori's short story of the same name – may not boast of the freshest of themes from a cinematic point of view but it cannot be denied that the film leaves a lingering aftertaste after its delectably dramatic finale. The film might also become a catalyst to give Gujarati cinema a positive push in the arena of film festivals. 
Rating: ★★★ 
Watch the teaser of the film here: