'Once Upon a Time in Hollywood' review – a leisurely ride to the Tinseltown of yore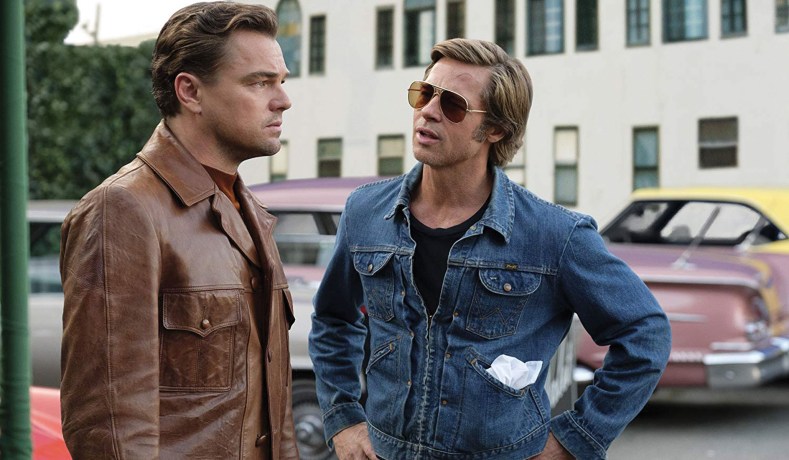 Read Time:
6 Minute, 57 Second
2019 is perhaps the perfect time to spin a film-in-film spectacle staged in Hollywood's swinging '60s. One where the borders blur between the reel and real, it is Quentin Tarantino who designs a parallel narrative around a series of murders executed by the notorious Manson Family back in the day. In his ninth and possibly second-last directorial Once Upon a Time in Hollywood, the filmmaker knits a witty, original tapestry onto a nostalgia-driven plotline vaulted on a foundation that sensationally mixes certain historically and culturally important events with fiction.
Principally a buddy film where two men – one, a fading Hollywood star, Rick Dalton (Leonardo DiCaprio) and the other his stunt double and part-time chauffeur, Cliff Booth (Brad Pitt), Once Upon a Time in Hollywood operates cleverly on the said tightrope with two fictitious men at its fulcrum. "A buddy who is a more than a brother and a little less than a wife," Dalton describes Booth. A standard archetype of the era's pioneering stars would barely cope with Hollywood Renaissance in their prime, Dalton's struggle is with himself and his dwindling career. A semi-alcoholic loner, he lives next-door to renowned moviemaker of the time, Roman Polanski but could never forge a friendship which would translate into work of quality. Amid his struggle to stay relevant, Rick breaks down – on and off-camera – and relentlessly seeks validation from a group of cinema lovers that is transporting its interests to newer formats and styles. Amid this colossal internal chaos lies his strong, unsaid bond with Cliff – one where professional and personal ties seamlessly merge. Both are aware of what to expect of each other. It is less of a need-based equation but is friendship at its persistent best.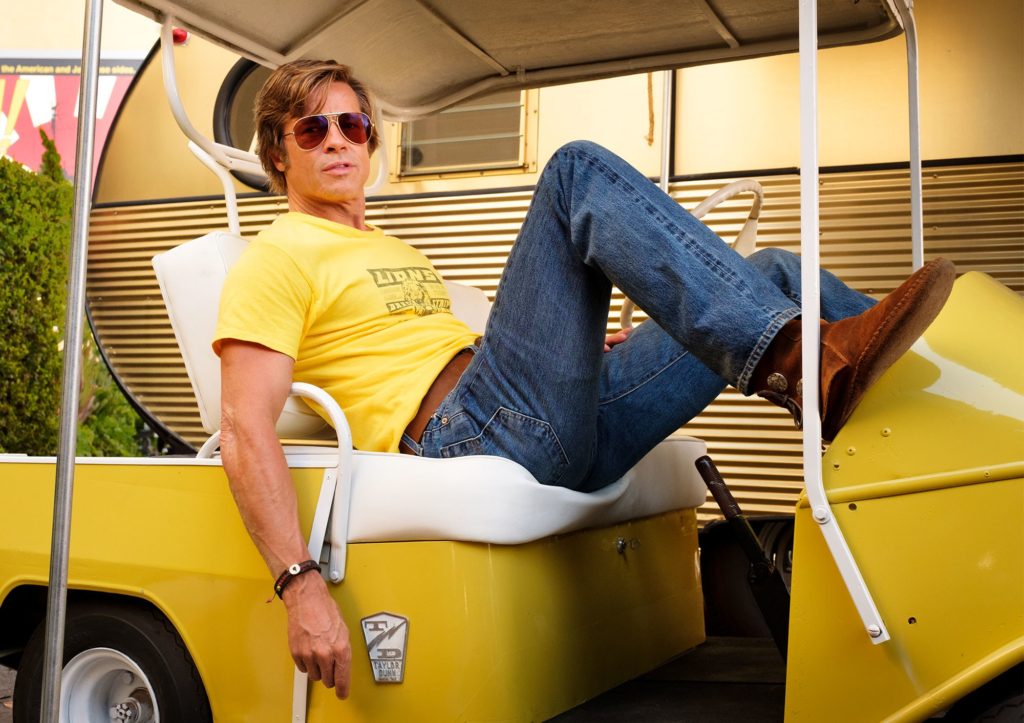 Enter actor Sharon Tate (Margot Robbie, a spitting image of the deceased actor) who is wife to Polanski. It is a sight to see her approach the box office of a suburban LA cinema with a twinkle in her eyes to watch a film (The Wrecking Crew) that she has starred in. She lovingly stares at a poster that lists her name. She enters the hall, and immerses fully in the film, with her feet placed lazily on her empty front seat. A representative of the classic Tarantino fetish, I couldn't help but notice the slightly un-heroine-like feet of the otherwise nattily clad Tate who was also busy silently evaluating the audience response in the half-filled hall. She beams with pride as the viewers cooes and smiles. Tate's might be least textured of the principal characters but is astonishingly performed with a lot of realism and heart. This specific passage, in particular, is one that proves Tarantino's magical storytelling prowess as he creates a narrative that involves real events and an actual feature film.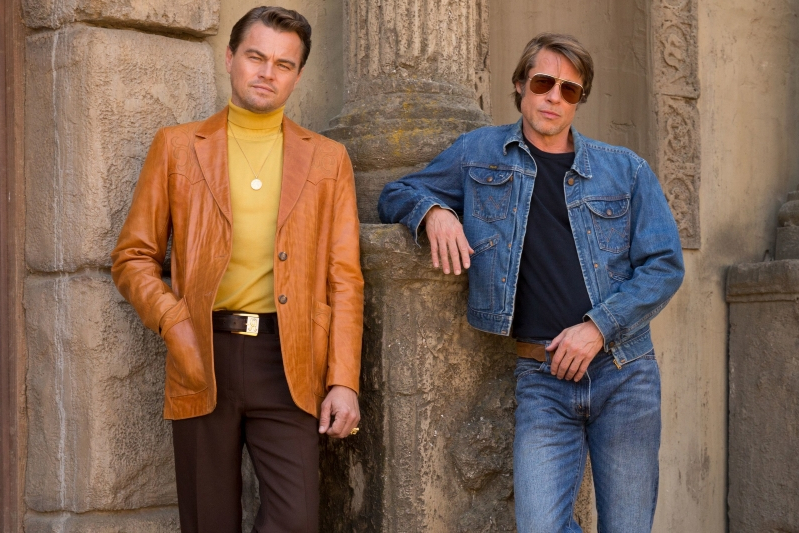 One that runs in multiple tracks – although not in strict episodes, more like independent short movies – Once Upon a Time in Hollywood delightfully reminds us of Tarantino's fascination for motion. The message comes as a kick in the gut when the camera zooms out of a loony, dejected Dalton by the poolside to a fashionable party at the Playboy Mansion that Tate attends. The transition is from where Dalton is at that point emotionally and where he wants to be – "a pool party that changes it all". Becoming the film's emotional anchor, at this hour, is Booth. He is macho, self-sufficient and a war veteran. It is alleged that he has murdered his wife and has gotten away with it. On papers, Pitt's character is not an easy one to eulogize. Then again, it is his macho, undefeatable persona that aligns the hero's journey – which can also be lensed through his employer Dalton's trajectory.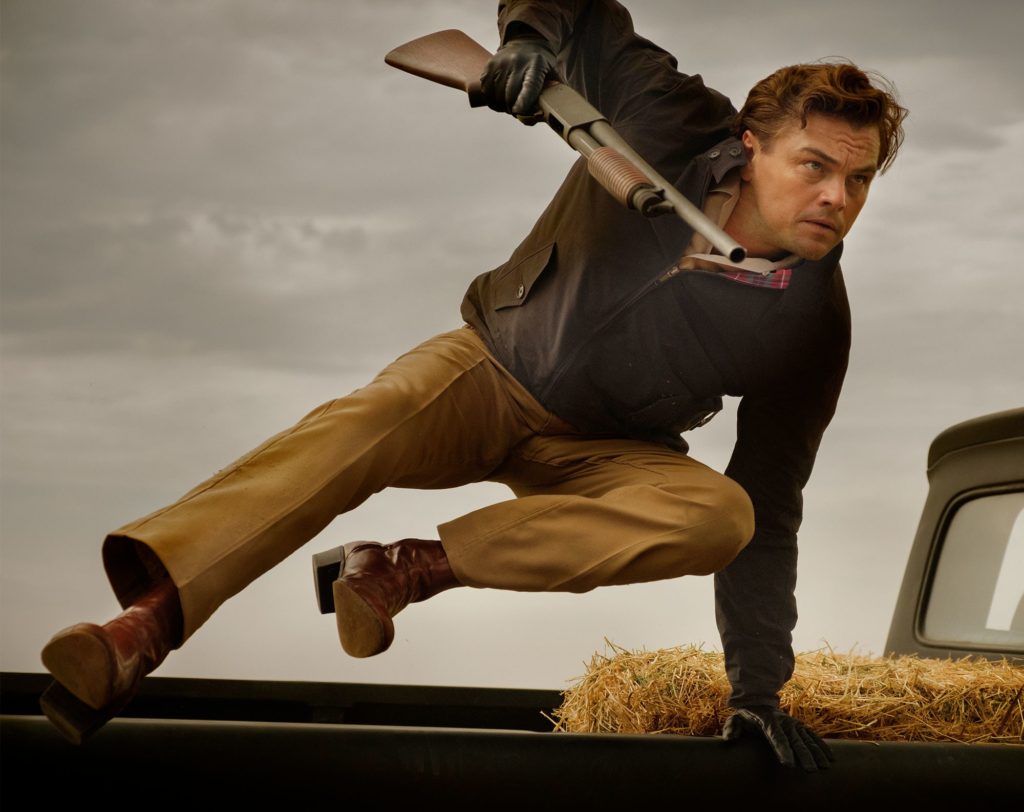 To call for an essential twist in the talent, Once Upon a Time in Hollywood stumbles upon one when Booth accidentally befriends PussyCat (Margaret Qualley), the member of an eccentric counterculture gang, the Mason Family. DOP Richard Robertson's camera derives voyeuristic pleasures while etching PussyCat in its frames. Unbeknownst or not, the frame sometimes offers pointed close-up shots of her derriere (despite being out of focus) besides a generous emphasis on her limbs. The character herself converses with a strong overture of sexual insinuations that the chapter takes us by surprise. Booth's visit to their notorious residence, the Spahn Ranch, leads to the film's spookiest but conventionally heroic stretch. Violent, yes it is. Then again, the repercussions do not come unannounced. Tarantino hints us about Booth's abilities and back story way early in the film. One of them even involves a brief laugh-out-loud comic moment with Bruce Lee (Mike Moh, who is spectacular).
ALSO READ: 'La La Land' review – a love letter to vintage Hollywood musicals
Tad lengthy (or leisurely rather), Once Upon a Time in Hollywood eventually leads to a bedazzling Tarantino-esque finale that leaves us aghast. Yet, there is a fine balance that the film achieves in rendering fictitious tones to the setting which, nonetheless, has taken place way back in 1969 generating global notoriety. The clever storyteller in Tarantino is well-aware on where to hit the brakes. It is heroic, gives a semi-high akin to Pulp Fiction's iconic fourth act. It never really soars to drama of mammoth proportions – fundamentally because Once Upon a Time in Hollywood is seldom a film with giant ambitions, unlike its leading man. The film's tendency in asserting a message is akin to Rick's eagerness to make friends with the neighbours or Tate's untainted happiness as she watches the audience enjoy her perform. There exists a sense of anticipation and fervor but is forever on the surface, rarely trickling to deeper layers. It is also because, for a large part of Once Upon a Time in Hollywood, you observe how its period swagger threatens to overpower the material within. This isn't up to synthetic levels as observed in several of the recent biopics set in the vintage era but it is hard not to overlook the dressiness that clouds the two leading men and their characterizations.
Additionally, as Tarantino ties this Hollywood-set period drama together, he does make sure to pack in a neat dose of witty moments, staying true to his quirky, temperamental style. That said, I was not quite a fan of the voiceover in the pre-climax. While its intention to set the tension is successful, the film's decisive, visually kinetic demeanour stands dismantled right when this device stands employed.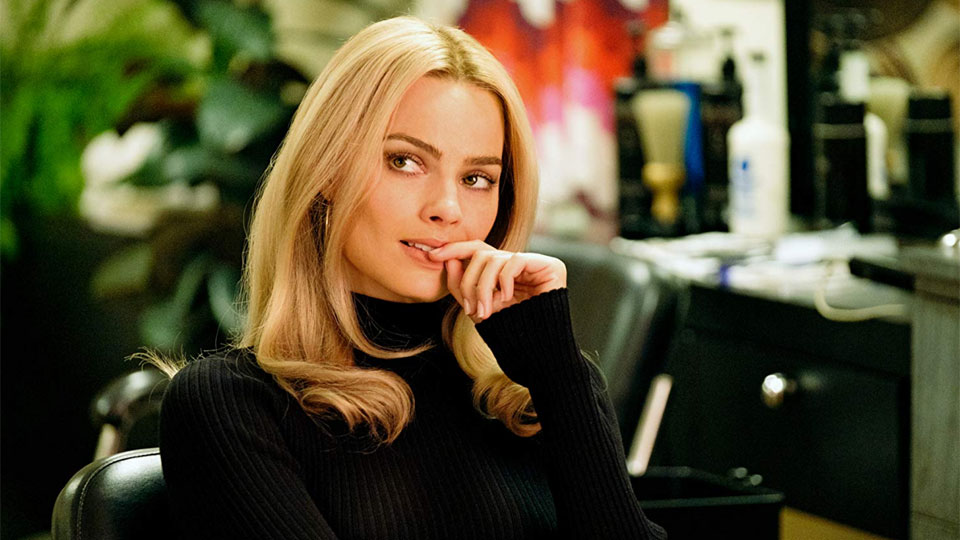 The original soundtrack does justice to the place, era and character motivations. The pacing is uneven by choice as Once Upon a Time in Hollywood wants itself to be a moody feature. Needless to add, it is the actors who add truckloads of style into this unusual and slow-burn narrative. Both Pitt and DiCaprio bring in a great deal of originality to their parts. While the former supplies heaps of middle-age sexiness, the latter could internalize the has-been star's emotions with equanimity. Damon Herriman looks menacing in the bit scene that he appears as the wicked Charles Manson.
As Once Upon a Time in Hollywood closes on a telling note with a what-could-have-been moment, Tarantino delivers a mammoth afterthought on how a tiny variation in the scheme of events could have perhaps changed the history of Hollywood. Through his slow yet compelling storyline, the filmmaker packs in a great deal of sensitivity, empathy and innocence while attempting to picture the psyche of diverse individuals going through a sea of emotions amid nauseating Hollywood glitz. Clearly, crowd-puller is the last word to describe Once Upon a Time in Hollywood but the characters that inhabit the film's universe ooze a great deal of soul and pragmatism.
This way, staying true to its title, the film cleverly serves as a beautiful nostalgia piece that shimmers with glamour and references from the yore. It nearly passes off as an effective tribute to moviemakers of the era at large while also rewriting one of its most horrifying chapters. Indeed, this fairy tale is for keeps!
Rating: ★★★ 1/2
Once Upon a Time in Hollywood is now streaming on Amazon Prime Video.