Watching Shraddha Kapoor on big screen is a daunting task. She is that student of every class who funnily fails in that subject she's over-enthusiastic about – which happens to be the acting department here. It doesn't help that she has larger screen space in Baaghi as compared to Tiger Shroff's leading lady in Heropanti. By the way, this Sabbir Khan flick is yet another Tiger showcase vehicle – his physique, stunts, dancing skills – they juice everything to optimum. But can he act to save his life? This is an irrelevant question considering that this earnest young man is steadily turning into a John Abraham with a stronger fan base.
Tiger is everything that his father wasn't  – brawny bod, child-like smile, rather soft voice along with his aforementioned skills and deficiencies. With Baaghi, the director suitably packages Prabhas' Telugu blockbuster 'Varsham' to suit Bollywood templates. But the problem lies in stretching the wafer-thin, utterly predictable plot to unimaginable limits. Tiger fights well but after a point his chases turn monotonous. The supporting cast oscillate between comical-villainous (Sunil 'Gutthi' Grover) and comical-dramatic (Sanjay Mishra) while the lead pair believes in romancing only when it rains. One of the interesting characters (Guruji) is knocked off quite early while a villain's sidekick who could have been used better turns out dumb as dodo.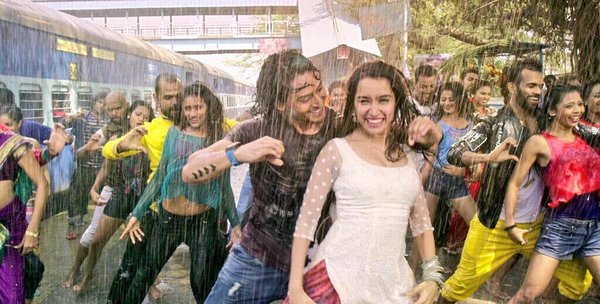 Shot in exotic locales of Kerala and not-so-exotic parts of Bangkok, the story template is atypically 80s – which still finds favour in mass belts (unfortunately). Throw in a cultured villain who could kill his father but wouldn't sleep with the heroine before marriage and the heroine herself who performs breathtaking stunts in a bustier, the film serves pure masala. Music was something that worked in favour of Varsham. Baaghi's absolutely listless music is of the variety designed for snack breaks and we actually see that happen.
ALSO READ: 'Baaghi 3' review – Tiger Shroff defying physics and logic for world peace is a recipe nobody asked for
Technically adept, it is quite clear on why they made this film but a wee bit of creativity could have rescued it from being an utter bore. Meanwhile, Baaghi uses VFX in the unlikeliest of ways – we are even shown an X-ray view of the villain's breaking bones in the climax. Reminds us of TeleBrands demonstrating how Ab King Pro works!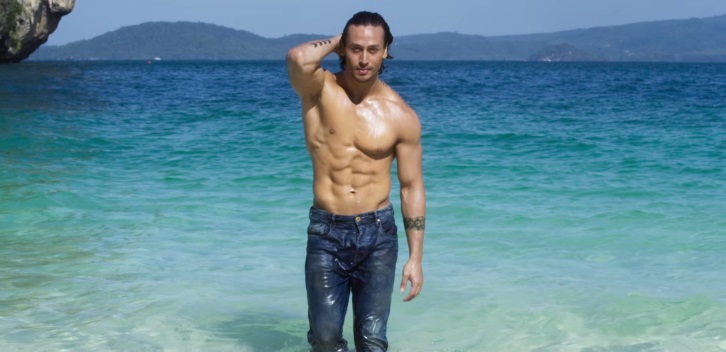 What are the possible takeaways from Baaghi? Tiger Shroff and some massy one-liners, probably. Sample this – our hero knocks off a Chinese stuntman and blurts out 'China ka maal hai, tikta nahi…' much to our audience's approval. His hook line "Itni bhi jaldi kya hai? Abhi toh maine start kiya hai" jars after a point but he is charming enough to attempt it. The villain (Sudheer Babu) possesses dreamboat looks and has equally wooden expressions. And who on earth calls one's father is an 'Aaachan', I wanted to ask him. Not us Malayalis, at least.
Rating: ★★ 1/2
Baaghi is now streaming on Netflix.