Locarno Review: 'Atlas' addresses trauma with remarkable empathy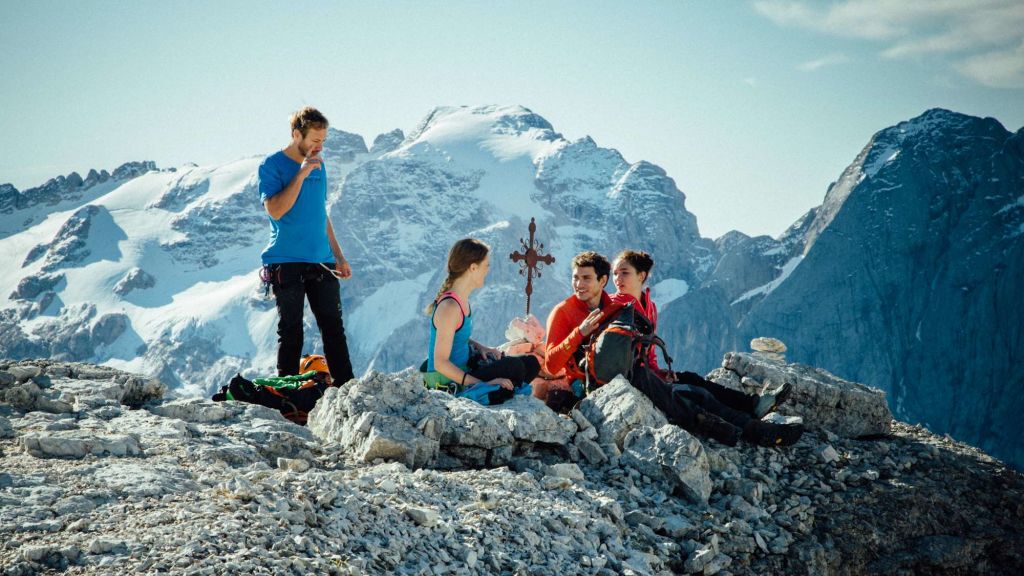 Director Niccolò Castelli's Atlas opens with a rock-climbing expedition. It is vertigo-inducing and, for a while, we assume that we are about to watch a thrilling chronicle of the sport. But no, Castelli has got other plans as Atlas soon transforms into an intense drama about a young woman struggling to move past trauma.
Allegra (Matilda De Angelis) is a passionate climber. The best expedition she has had was with her partner and two other friends (a couple themselves). The climb was exhilarating and the post-descend plans were exciting. However, destiny had other plans for the foursome.
Cut to the present, Allegra is traumatized by an incident whose details are cleverly concealed at this point. Her family and friends are trying hard to help her heal but in vain. An avid music fan who once loved her alcohol and gigs, the former railway employee Allegra has turned a blind eye towards everything that she was ever seriously into. Enter Arad (Helmi Dridi), a brawny musician who happens to be a refugee from the Middle East. Allegra is attracted even though she does not know what her next steps ought to be. The rest of Castelli's film is all about the protagonist rediscovering herself through a series of interactions with the man who has had his share of ordeals.
ALSO READ: 'Free Solo' review – a breathtaking spectacle that is vertigo-inducing and also great fun
The most fascinating side of Atlas is in the way the screenplay is structured. Inspired by an actual bomb blast that occurred in Morocco in 2011, Castelli and the co-writer Stefano Pasetto structure a fine human tale that anchors on grief. Through a clever non-linear narrative, the duo constructs a suspenseful film that packs umpteen layers within. It covers the loss of loved ones, romantic relationships, friendship, family, and the need to self-confront oneself to get going in life.
Even though the last sequence is piqued heavily on delivering an uplifting message, the writers design the characters in a way that we empathize with them throughout – especially Allegra. Arad, who is mysterious in certain ways, is showcased only to an extent that is required. Atlas never lets the story become an account of his experiences. Nor does he become a 'manic pixie dream guy' who prescribes Allegra an unrealistic drug of happiness. The writers do a swell job of letting his music take over and create an impact on Allegra's psyche.
Performances are top-notch with Matilda De Angelis delivering a knockout lead act in a part that demands her to internalize more than she expresses. Helmi Dridi as the attractive musician manages to create lovely chemistry with her while also delivering a fine performance himself. The supporting cast is adequate in its small yet significant parts. A word of appreciation also needs to be directed towards the DOP Pietro Zuercher whose handling of the camera is equally deft in glorious rock-climbing sequences as they are in intense close-up shots staged in dim-lit rooms.
Interestingly, Atlas – by choice – steers clear of the politics behind the blast that changes the protagonist's life forever. We get no information about the actual incident which was perhaps a decision taken to retain the film's personal tone. Castelli's film is timely and universal, for the fact that it throws light on the emotional and psychological trauma that a tragedy causes, along with physical bruises.
Rating: ★★★ 1/2