"Zero" is a sweeping fairy tale that requires frequent rescuing by its winsome leading man!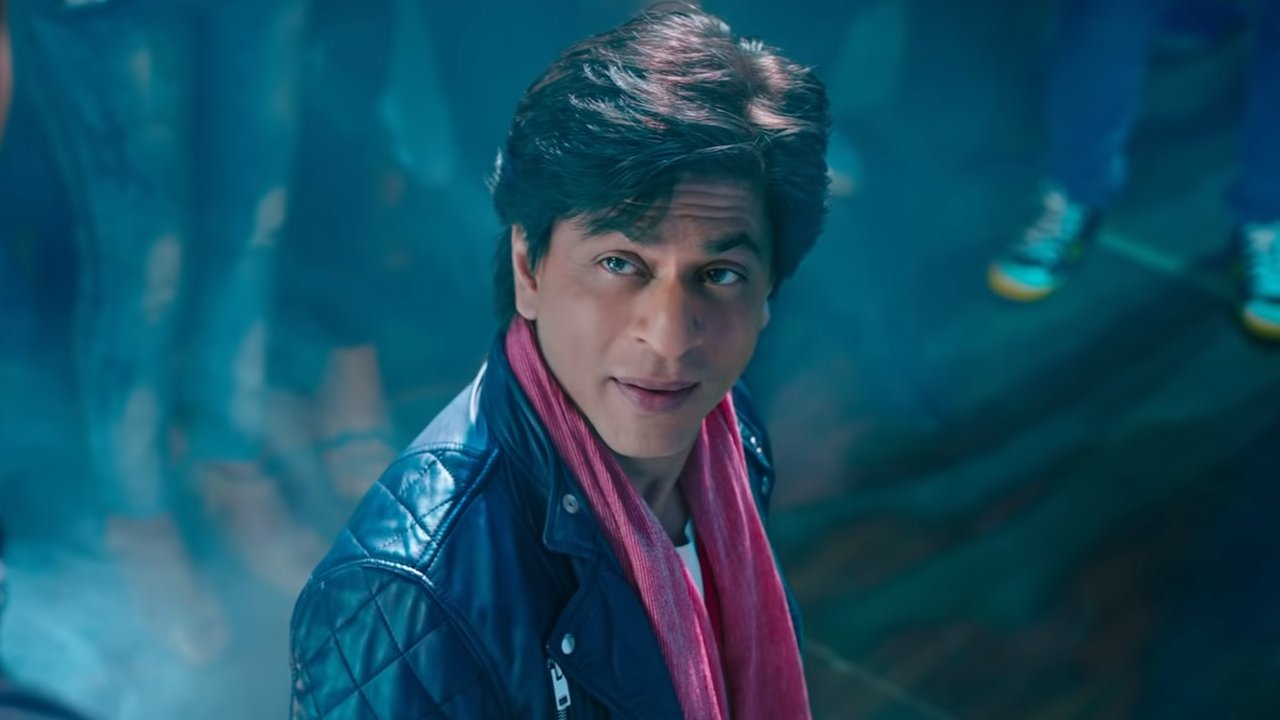 Read Time:
6 Minute, 27 Second
Let me start this on a potently negative rant. What's with Hindi cinema and its obsession to glamourize disability? As social media refers to it in a mini-offensive fashion, the industry over-sells disability porn. In Aanand L. Rai's Zero, Shah Rukh Khan plays a loud, adorable and somehow super-rich man who is of short height. He has been living with his family and friends for 38 long years. Still, when the film begins we get to see him and the people around him trumpet loud about his short height.
No, I wouldn't buy it as a case of context setting. The writer (Himanshu Sharma), who is clearly not at home carving characters with unique physical and personality traits, struggles to be empathetic to what is said to be Bauua's deficiency. Instead, he makes him needlessly clownish with the character constantly referring to himself as a child. Okay, I get it that Bauua is a humorous man but as per Sharma's screenplay, he is also brave and decisive. Somewhere the self-deprecating tint given to his short height smells foul. Further alarming is the characterization of the leading lady Afiya (Anushka Sharma), who has cerebral palsy. Between the couple, there are certain irksome conversations on how their respective disabilities make them ideal partners. The writer-director duo might have wanted to simplify the love story to the layman, however, it ends up as a primitive device that makes us wonder why we cannot have more films where a disability is merely incidental [Hichki, Margarita With a Straw, Hey Jude, Dhanak and Iqbal to name a few from India] and not a sympathy trope.
Coming back to Zero, it is – surprise, surprise – a bona fide love story or rather a sweeping fairy tale. The immediate premise, if we subtract the disability angle, cannot get any more hackneyed. I even wondered if they derived the story out of a literal translation of the common Bollywood line, "Tumhari shaadi kisi aur se hui to main yeh duniya chhod doonga!" (Yes, there is a space angle to the film, which is no longer a spoiler.) In Zero, Afiya and Bauua's romance blooms in the most unbelievable of ways and even by Khan's standards, their budding camaraderie and continuous tête-à-têtes are unconvincing to the limits that science fiction from the silent era would make better sense in comparison. Add to it, we have Anushka Sharma's ill-calibrated and completely out-of-sync interpretation of cerebral palsy which makes Priyanka Chopra's autism act from Barfi worthy of an Academy Award. Sharma doesn't work – even for a brief moment – and is singularly responsible for bringing the film several notches down. The writer is equally at fault in devising a passé Stephen Hawkings-like science genius who can barely hold the pen on one occasion but is vigorously scribbling mathematical equations on a blackboard in another. A gifted Physics genius herself, she is easily floored by a regaling Khan and his cheesy antics. From a distance, the idea appears beautiful and so does the romantic song ('Mere Naam Tu') but Zero's love story does not let our hearts develop wings.
Enter Babita Kumari (Katrina Kaif) who is Shantipriya to Bauua's Omprakash Makhija (Om Shanti Om). A leading actress seeking solace in alcohol to fix what looks like a bitter breakup with certain Mr. Kapoor (Abhay Deol), Babita is impulsive, sexy and temperamental. She happens to kiss Bauua in drunken slur and his world changes over. In an episode that is largely ill-conceived, the screenplay does a major disservice to Babita's immediate problems. However, I somehow couldn't stop chuckling at Sharma's self-referencing to the need of getting insulted (zaleel hona, as they say) as he closes the sub-story.
There are also times when we wonder what exactly is Bauua's problem with Afiya. The writing which analyzes Bauua's self-worth by comparing him to a cuckoo (that lays eggs in other birds' nests) never fully focusses on that angle. After all, Bauua is a winner by design and to project him as someone with inferiority complexes is not what Zero wants to be. In the bargain, the film ends up as enormously contriving, making us question almost every action of its characters, few of which are miraculously saved by Khan's organic charm.
Far cry from Aanand L. Rai's universe of cinema, Zero also throws in a hint of slightly absurdist humour here and there. There is a bike chase sequence that is a throwback to the computer game, Roadrash where Bauua and his best friend (a crackling Mohammed Zeeshan Ayyub sporting the zaniest of hair colours) smash the hell out of their fellow bikers. There is also the need for Bauua to strip down to his undershirt and boxers to be able to make decisions. He is someone who wins reality shows with ease, travels to the US to meet his ladylove and becomes a catalyst to a series of unimaginable events there. Still, in a film that takes itself way too seriously, these absurdities remain starkly on the surface and the experiments are never really originating from the papers. Neither do they attempt to make Zero an intimate character study nor does it come with layers and subtexts that might have lent the film a layer of surrealist charm, a la Aiyyaa and Amelie to chalk out familiar references.
Having said that, Zero is constructed such that it milks the Shah Rukh Khan brand to optimum – be it with his classic ways of serenading women, his natural wit, those familiar expressions of disappointment, jealousy and the actor's ability to assert his convictions. It is his presence that does the much-needed rescuing whenever the film tends to hit the rock bottom. The film also gives Kaif an opportunity to emote sans pretence. While her strain (they call it hard-work) is visible as always, she is largely believable as the alcoholic Babita whose kohl-smudged eyes amplifies the gloom within. This might even be her best work so far which is amusing because the film is barely about her.
As Zero approaches its finale, we see the very old indecisiveness of an estranged couple in what looks like a suitably botched up love triangle (Madhavan is the third edge at this juncture). Instead of the time-tested airport climax, we get something that is ten levels up on the technology front. The DOP (Manu Anand) who seems to be obsessed with panoramic high angle shots, fast circular motions and dramatic zooms, brings alive the film's larger-than-life mood, especially towards the finale. The visual effects are perhaps the best we have witnessed in Hindi cinema thus far – it neither underplays nor overdoes – the balance is just right. The songs do not prove as hindrances to the proceedings and the original score is largely functional.
All said and done, what cannot be ignored is the fact is that Zero is ultimately a romantic film with Khan in the fulcrum. Bauua is played by the same man who was once the battered Veer Pratap Singh serving 22 years in prison for the woman he loved. These are cinema characters whose emotions can move mountains. With his matchless, time-tested charm intact, Khan sells himself and the film to a very large extent. As a result, I exited the cinema hall with a wide grin – somewhat moved, somewhere in deep disbelief and equally in awe of Bauua's affability. But can a single character's appeal save a film from its lack of coherence and inventiveness? I doubt.
Rating: ★★ 1/2 (2.5 out of 5)