Read Time:
3 Minute, 8 Second
The 38th edition of VC Media's annual Los Angeles Asian Pacific Film Festival (LAAPFF) was a resounding success. Through Filmy Sasi, I had the pleasure of watching a good number of films across genres that chronicled Asian lives with great beauty.
Below is a list of the ten best films that I enjoyed at the festival:
10. Every Day in Kaimuki (United States of America)
Alika Tengan puts together a warm, relatable film about relocation and the plight of missing the space on grew up in. The Hawaii-set film has a delightful Indie feel and the emotions depicted feel organic.
9. The Stained Dawn (Pakistan)
Set amid the rising cases of violence against women in Pakistan, filmmaker Anam Abbas conceives (also performs in) an alarming documentary. While touching upon several societal and cultural factors, the film effectively narrates what it takes to be a woman in Pakistan – a message that can broadly be extrapolated to the Indian subcontinent as a whole.
8. A Long March (United States of America)
Filmmaker TS Botkin brings to us a heartbreaking story about immigrant Filipinos who participated in World War II – only to have their journeys and struggles disregarded eventually. In a very moving and fast-paced narrative, the film successfully traverses us through the not-so-pleasant lives of the war veterans.
7. Dawning (United States of America)
A moving psychological thriller about mental health and emotional trauma that is residual from a turbulent past, Young Min Kim's film is a brief yet powerful fare. Powered by lush frames of the American countryside and clever editing, the semi-horror, semi-emotional film contains all ingredients to keep you on tenterhooks.
6. The World's Greatest (United States of America)
Set in New York City, Judy Lei's film (co-directed by Kenneth Lei) paints an accurate picture of an Asian teenager's angst and loneliness whilst he dabbles with a series of peripheral issues surrounding family and relationships. The performances are flawless and so is the way with which the film smoothly integrates the cultural elements.
5. Stay The Night (Canada)
The romance genre is usually overlooked at film festivals. Therefore, Renuka Jeyapalan's sweet, little charmer comes as a surprise. Featuring heartfelt performances by Andrea Bang and Joe Scarpellino, the film is notable for its chemistry, relatable lines, and romance quotient.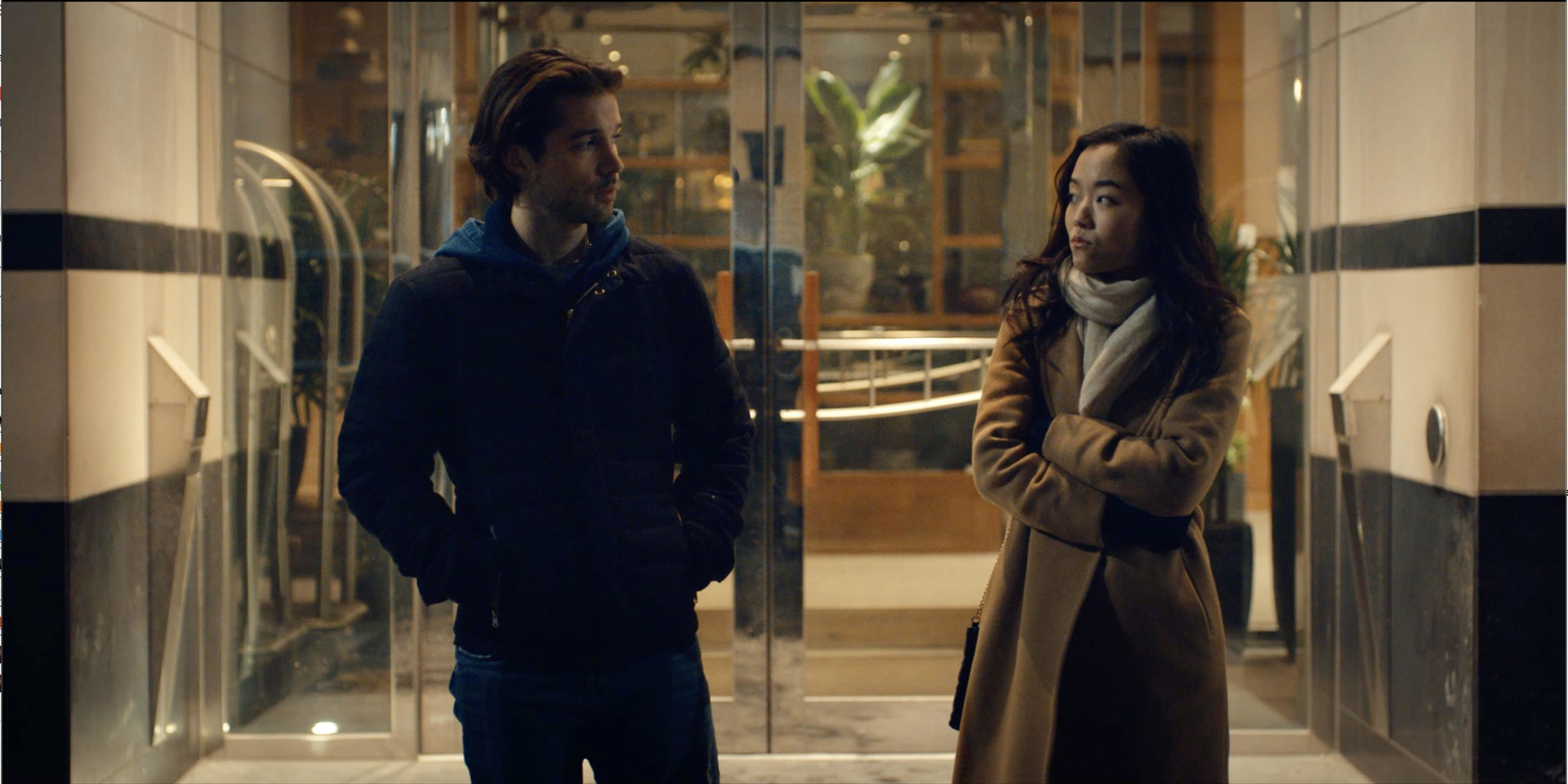 4, Singing in The Wilderness (China)
In Dongnan Chen's insightful documentary, a hitherto unexplored Chinese village comes under the spotlight for its people's hidden talents. The film smartly explores how the lifestyle changes for the simple residents of the village upon being inflicted with sudden media glare.
3. Kodomobanpanpaku (Japan)
A fascinating story of a group of school children who organize an event through crowdfunding, director Norikazu Oda's adorable film has its heart at the right place. While it may not boast of a giant canvas or tumultuous turns, the simplicity, earnestness, and the innate goodness in the storyline shine all through.
2. Dealing With Dad (United States of America)
A spellbinding dysfunctional family drama that chronicles the life of an Asian family in the United States, Tom Huang's film is honest and realistic. In a story that effectively binds family bonds of different natures, the filmmaker and the actors create a fine picture of being together in a rough period. Ally Maki's leading act, in particular, is noteworthy and so are the profound dialogues.
1. The Assault (Kazakhstan)
Adilkhan Yerzhanov's film centers around a dastardly school shooting episode. Lensed spectacularly with clever use of colors and stunning frames, this slow-burn yet highly nuanced and wonderfully performed film is not only a masterful piece of cinema but also a thought-provoking one for the turbulent times we live in.