"Student of the Year 2″… Tiger Shroff's leaps and kicks replace the franchise's frothy campus vibe!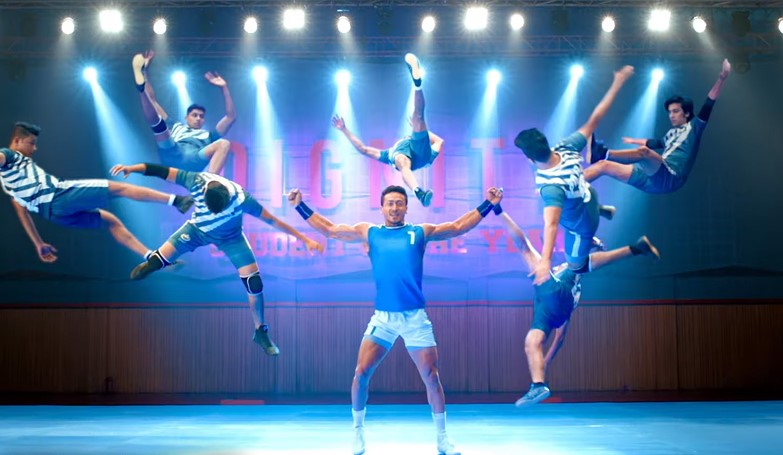 Read Time:
7 Minute, 1 Second
Of all millennial practices, one habit that never fails to amuse me is their relentless ability to diss Indian commercial cinema. It is hilarious because these sweeping judgements come from the very same bunch who will never miss a Kabhi Khushi Kabhie Gham or Mohabbatein rerun on television. For some, these are cult films and others make sure to add a tag of convenience called 'guilty pleasure'. Measured on the same barometer of mediocrity, Karan Johar's Student of the Year that released in 2012 was one film that I truly didn't mind. Johar knew his world of Gucci-Versaces, posh wedding trips to Thailand and also what to do with good-looking people with fabulous bods. The la la land setting of Saint Teresa that he created was characteristic to his worldview. The additional exotica of seeing the less privileged Abhimanyu beat the hell out of his filthy rich opponents was also neat fun. Much like Sidharth Malhotra who bagged a leading role in a film where the industry kids played second fiddles, it was as if the elite campus was a metaphor to Bollywood itself.  Does the second edition of the franchise titled Student of the Year 2, helmed by Punit Malhotra, make the cut? Well, not one bit.
For me, Saint Teresa and its otherworldly aura were what clicked in Student of the Year. As the trade would put it, it was a bona fide multiplex film whose conventional storyline and overarching aspirational merit trickled down to the B and C audiences too. That said, the leading man of Student of the Year 2 is not exactly known to be the darling of big city plexes and the makers are well aware of this fact. Therefore, instead of all the Saint Teresa elite-ness of the first edition, we get a washed out version of Jo Jeeta Wohi Sikander under Malhotra's direction. There are numerous action scenes, an ineffective villain, a desi sport (Kabaddi) to showcase and even a classic Tiger Shroff catchphrase, "Din tera tha, saal mera hoga,"
Halfway through the film, the annoying principal (Sameer Soni) of Saint Teresa rusticates Rohan (Shroff) from the college which ends the fantasy campus adventure for him and the viewers. Student of The Year 2, in its remaining reels, is about a generic intercollegiate championship called 'Dignity – Student of The Year' which is a big deal for all campuses in Dehradun. True to Dharma traditions, one of the institutions is even named 'Raichands'. Duh! So yes, I stopped subscribing to the whole trophy bit the moment the film exited the Saint Teresa premises.
And oh, there's a love story too in Student of the Year 2. Rohan has been in love with Mridula alias Miya (Tara Sutaria) for close to thousand years and the only thing that he didn't offer her yet was a mangal sutra. He parkours all the way from his terrace to hers because, hey, walking on the road is way too mainstream for a man of Tiger Shroff's mettle. Mridula, with a perennial spotlight over her head and constantly flying hair, looks like an aspiring Mumbai model stuck in Dehradun in absence of direct flights. She could have easily blurted the "Main udna chahti hoon" line a la Ranbir Kapoor but the girl doesn't know what sort of success she wants to achieve. She dilly-dallies on whose side be on and this way Student of the Year 2 wants Miya to be a little grey without telling her why. Probably because she is the only one to be seen with a book in a film that is entirely about students.
Soon a smitten Rohan gets enrolled in Miya's campus (Saint Teresa) via sports quota where he meets the lissome Shreya (Ananya Panday) who is the template rich meanie. At one point, she breaks a hapless DJ's expensive console and declares, "Bill mere dad ko bhej dena," and at another, she gets slapped by her father for spray-painting what looks like a BSA bicycle. What sort of a brat is she even? The love triangle appears to be pivotal in Student of the Year 2 but it eventually proves otherwise as the film converges to an unexciting battle between Rohan and Manav (Aditya Seal), the stubborn rich dude who hates to fail.
Writing (Arshad Sayed) is unanimously haphazard in Student of the Year 2. Characters are constructed out of centuries-old clichés. For instance, the film wants us to buy the archaic principle that the rich are bratty as opposed to the down-to-earth middle-class. At the same time, it sets up a birthday party sequence during which 20-year-olds from the latter strata fail to recognize Spiderman and Wonder Woman suits. Rather they seem all fascinated by Krrish, the Bollywood superhero. Their colleges are shown to have no infrastructure but a kind heart to compensate. They have an overweight PT teacher and nearly no equipment to train on. Mocked to an extent of no return, it is silly to see them fight for an ironically named 'Dignity Cup'. I also didn't get the point of planting all Mumbai kids in Dehradun. Besides a series of aerial establishing shots, Malhotra's film does not make use of its region in any way. Had it delimited only in and around Saint Teresa, the same scenario would have been passable.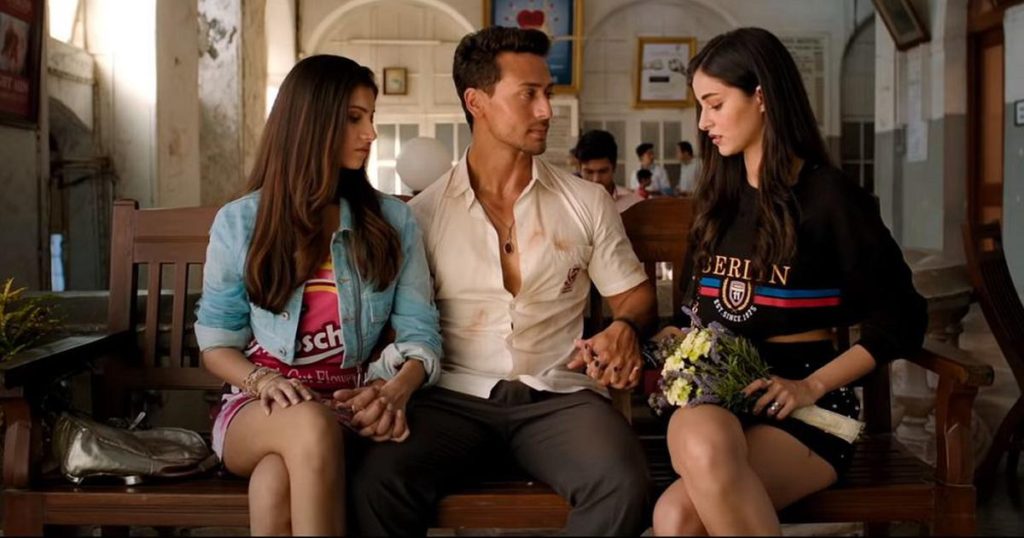 Characters in Student of the Year 2 persistently speak in their Bandra West accents, struts in designer wear that might have been purchased abroad. Wait, has Dehradun got an international airport to usher in online shipments easily? Because to be a girl in this film, it's a must to wear swanky clothes, compete in dance contests that resemble Jhalak Dikhla Ja besides doing the usual cheerleading act for the agile leading man. At least, Student of The Year saw them partake in the coveted contest and were treated nearly as equals.
For a change, I didn't quite enjoy Vishal-Shekhar's music either. No, the songs are not that forgettable per se but it lacks that one zingy track that you take home after the show. I also didn't get the bizarre logic of native Pahadi youngsters addressing each other as residents of Delhi and Ludhiana in a song that is in the Punjabi language for no particular reason. Then again, adding an appropriate tint of regional flavour is not a cuppa tea for regular Bollywood filmmakers which was proven recently in the Uttarakhand-set Batti Gul Meter Chalu whose lingo was ludicrous to put in the slightest of terms.
Given how Student of the Year 2 is a Tiger Shroff film, there is no point serving sermons on his acting capacities. Shroff's way of delivering is with a couple of additional flying kicks in a film that didn't need any in the first place. The man is flexible like no other and his legs stretch about ten degrees extra as compared to his mates who are dancing on the same stage. Tara Sutaria looks stunning but her performance feels extremely laboured. Ananya Panday emits spark in a better fleshed out character and makes full of use the moments that she gets to shine in. Antagonist Aditya Seal lacks menace and has zero screen presence that would have helped him ace a fight against a stout Shroff. The supporting cast gets nearly nothing to do and it was a pity spotting Gul Panag in a thankless role sans dialogues. And oh, the character is a lesbian too and the film makes it a point to give us that information in the most inelegant fashion.
By the end of it, I seemed to question why the film is titled Student of the Year. It could easily have been 'Mr. Dehradun' or 'Young Man of the Year' as there were no scholarly tests being taken at any point. As much as we celebrate the poor college's victory over the coveted one, Student of The Year 2 suffers as it merges with the massy Tiger Shroff genre of cinema, doing justice to no party by the end of it. Being a franchise that absolutely no one other than the makers wanted to take shape, I would still have preferred the frothy inanity of Johar's first edition against Malhotra's confused mishmash that barely cracks the formula.
Rating: ★★