When 'Salaam Namaste' Made Our Hearts Go "mmmm…."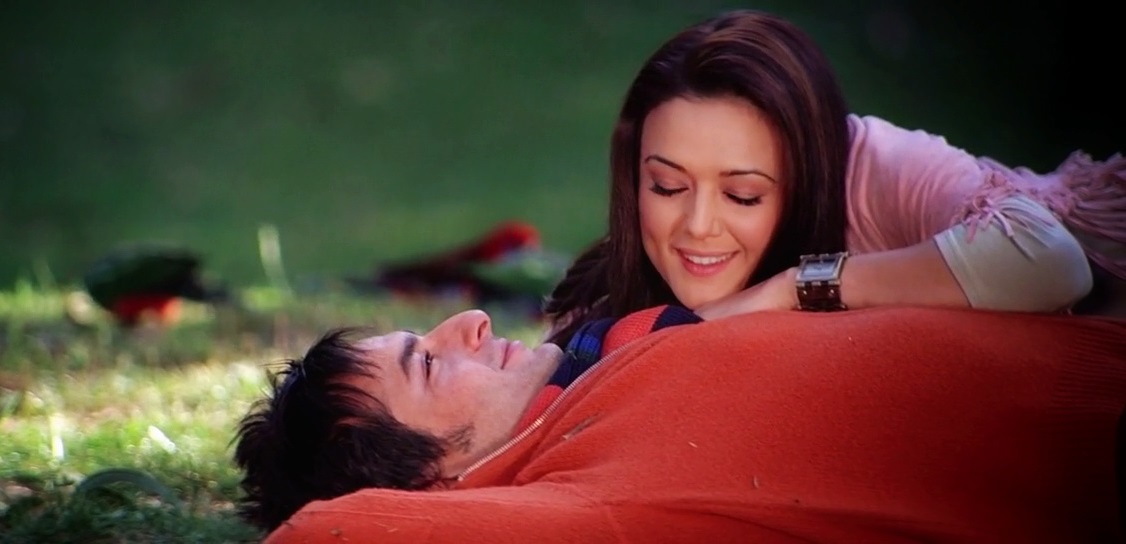 Read Time:
8 Minute, 21 Second
It was 2005 and Bollywood was still hypnotized by grand NRI romances. The trend existed for a reason as it was when the impact of liberalization had finally plummeted and consolidated in India. The economy grew and it was not a distant dream to plan a trip to a city as swanky as Melbourne, which is where Siddharth Anand's Salaam Namaste is set.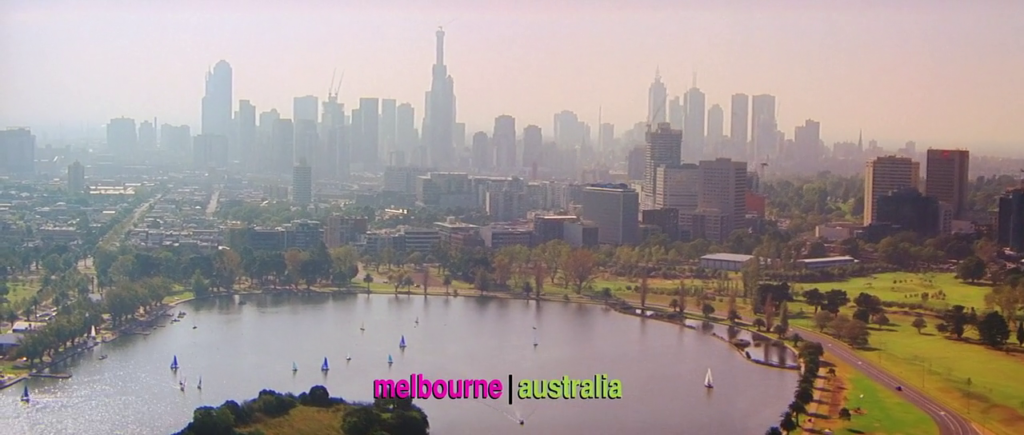 A romance with a strong coming-of-age layer, the film is named after a local radio station where the leading lady works. City-based Nick (Saif Ali Khan), a booming restaurateur locks horns with a medical student and popular RJ Ambar (Preity Zinta) when he fails to show up for an early morning interview. Hate turns into love and we get a film that was a sure-fire success recipe in 2005. So, what difference did Salaam Namaste make to the Hindi film landscape back then?
The now-extinct metrosexual male
The word 'recipe' reminds me to tell you that our leading man Nick cooks. He might toss a biryani way easier than he would crack the interiors of a restaurant. But, Nick had already parked his life as an architect. Living a dream, he no longer identifies with his Nikhil Arora self from Delhi.
Salaam Namaste is about Nick. Back in the day, we would have described him as a metro-sexual man – a concept that no longer exists. Nick is a chef and a terrific one at that. He loves pink and is scared of hospitals. He is organized and is high on aesthetics. Nick is sensitive and sobs copiously in the cinema hall. He flaunts his feminine side with zero shame – something that was refreshing back in 2005.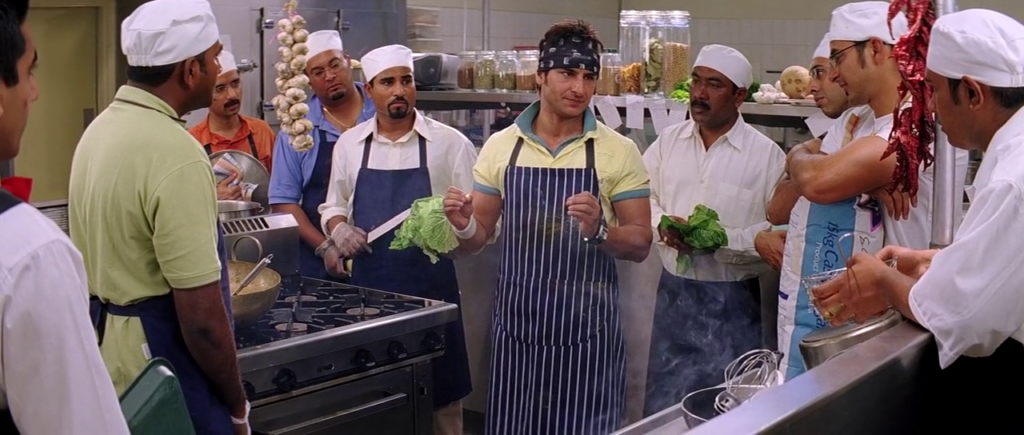 The independent woman with a heart of steel
Ambar is not a clutter-breaking character in Bollywood if we look at her singularly. What makes her unique is the way she endorses independence. She is a steadfast enough to do the homework of her rich Gujarati best friend Jignesh (Jugal Hansraj) but only in exchange of some quick cash. Ambar knows she has to play her game wise in a city that turns dreamers into cabbies and hookers overnight. It is a confident working woman flaunting her best – at her workplace and the university.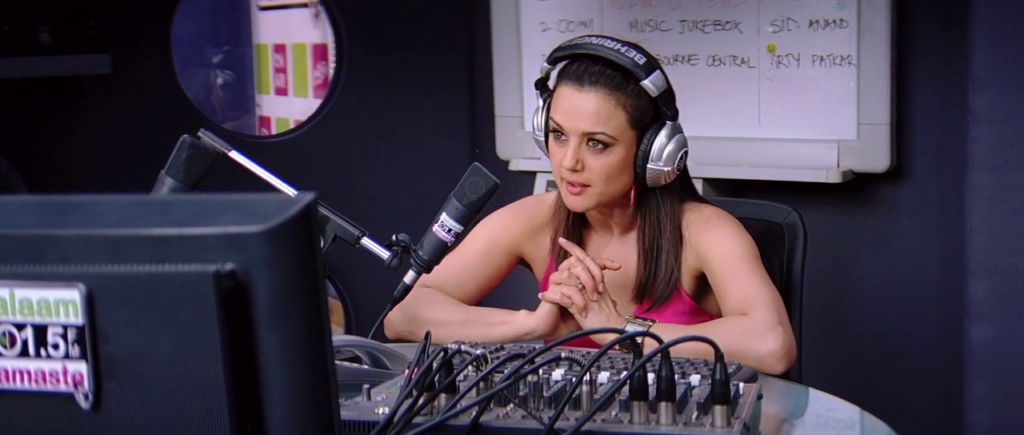 Live-in relationships? Woah!
It is not like Bollywood hadn't shown couples living-in before Salaam Namaste. But what is important here is how it acknowledges the arrangement with a name. Coming off from the dreaded '90s where 'bina shaadi ke saath rehna' was considered sinful, Siddharth Anand's film contributed to a gradual social change. It wouldn't be wrong if I state that the film actually legitimized a lot of youngsters to try it out without fearing societal judgement.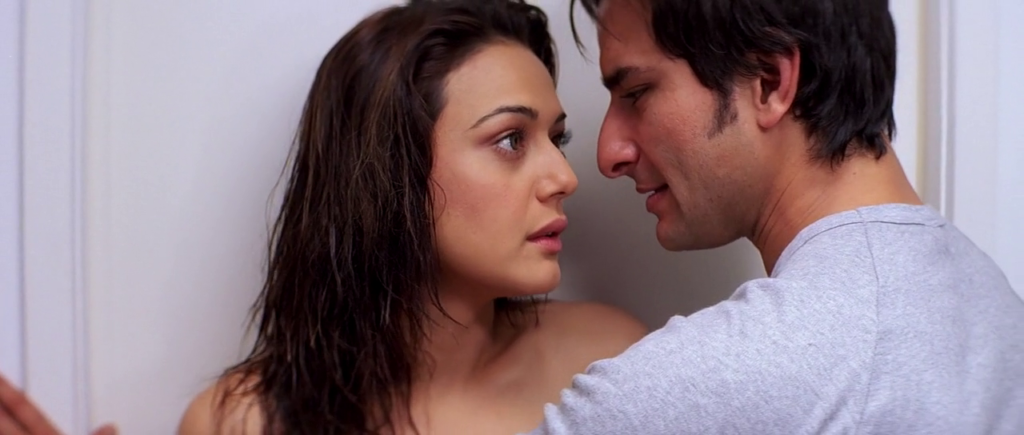 A glimpse to Melbourne's Indian diaspora
Siddharth Anand entrusts a mysterious narrator to introduce the array of characters he has in place. We meet Debonair (formerly Deepu Nair), Ambar's Malayali boss (played by Kunal Vijayakar) who strangely speaks like a Tamilian and has a very elementary pronunciation problem. Oddly enough, he runs a radio station. There is Jignesh, Ambar's classmate who is in Melbourne to pursue medicine besides managing to briefly escape from his rich saree merchant family. Nick's best friend is Ron (Arshad Warsi) who is a younger version of Indian matchmaking aunties except that his intention is solely to get himself hitched. The most fun is had when Jaaved Jaffrey shows up as the Bihari cabbie-turned-Aussie cowboy. Sorry? Eggjactly!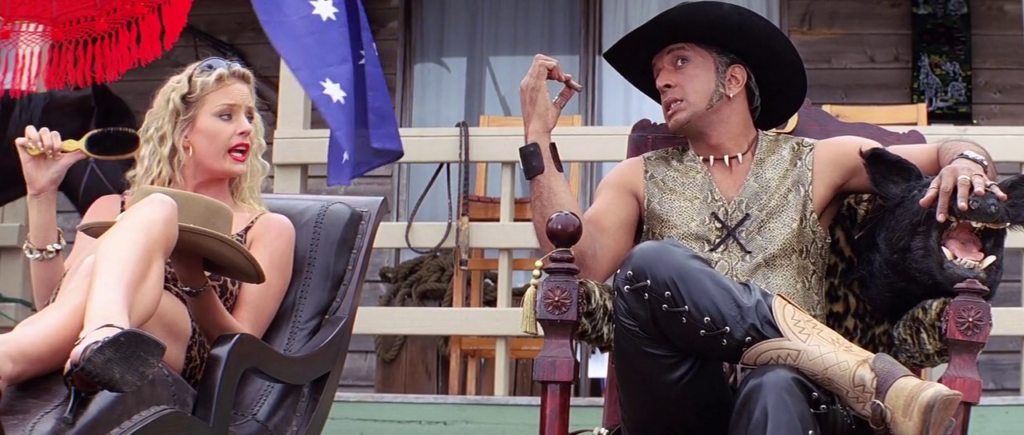 The constantly panning camera

DOP Sunil Patel's camera likes its motion and not in a bad way. While there are several tracking and jimmy jib shots in place, Salaam Namaste is caressed throughout with endless pans. In intimate scenes, we feel the closeness between the leads whereas the over-the-shoulder shots are finely composed to capture the actions and reactions to perfection.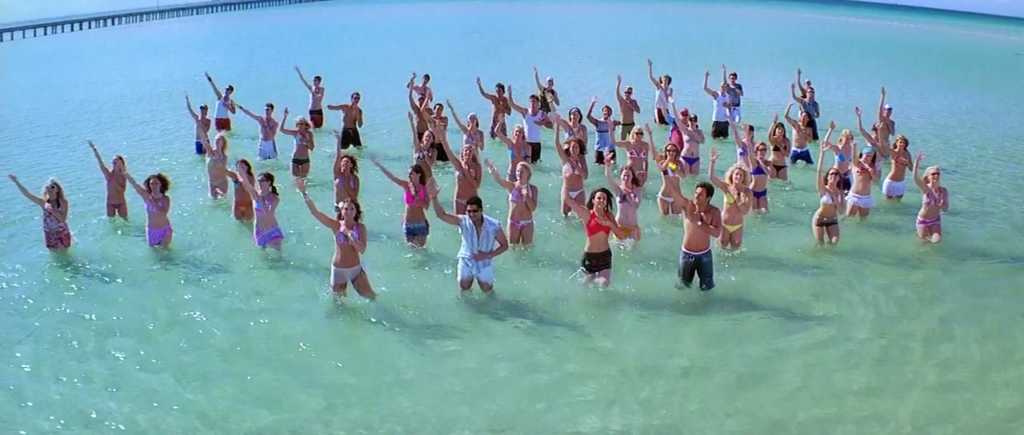 The zingy soundtrack

Well, it is a recognized fact that movies from the Yash Raj Films banner are known to have decent to great music. But it also takes some skills to create songs that stand the test of time. Written by Jaideep Sahni and composed by Vishal-Shekhar, the music album of Salaam Namaste includes four chart-topping numbers which were hugely popular back then and continue to be so.
If the composer duo cracks the uptown urban sound of the film, Sahni comes up with lyrics that would eventually become anthems to urban youth. My Dil Goes Mmmmm, anyone?
Also to be noted is Salim-Sulaiman's original score which comes with a spate a magical re-recording bits mostly in form of hummings by Kunal Ganjawala.
Ron, the hen-pecked best friend

The most charming supporting character in Salaam Namaste is Arshad Warsi's Ranjan Mathur alias Ron. He represents an average viewer who is as common as an audience member watching this film. If not for his cool new name, the man is yet to get over his Indian roots. Getting married and making a family is quite a dream for him. Ron will go to any length to safeguard his relationships, friendships and commitments. And of course, he loves his dog Goofy and he dances like a dream. Arshad Warsi, can we have more of you in the movies, please?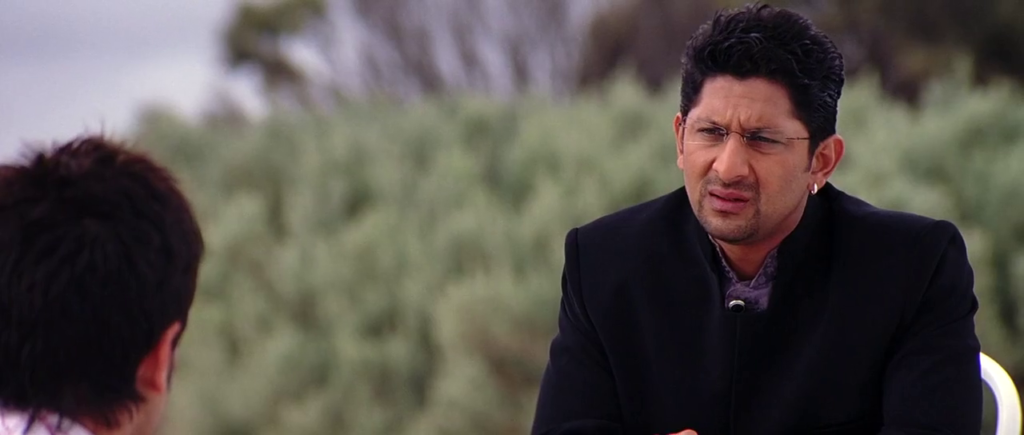 For Ben and Jerry's Belgian Dark Chocolate Ice Cream
We have seen brand placements in films. Then comes the way this specific ice cream variety from Ben and Jerry's becomes an active part of the film's narrative. So much so that whenever I spot or hear anything about this world famous ice cream brand, the word Salaam Namaste buzzes in my head. That's a job well done by the marketing teams, I say.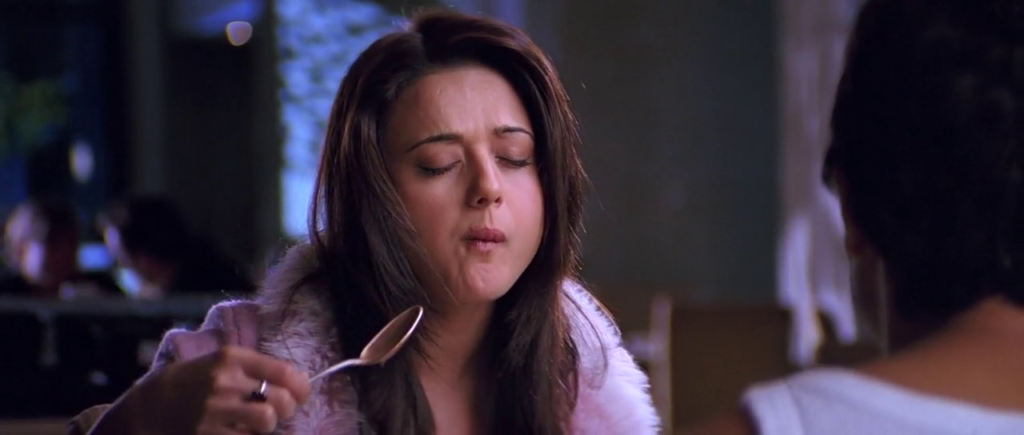 The Hum Tum hangover
Okay, let's get real. Salaam Namaste emerges from the space that Hum Tum had carved for filmmakers a year earlier. Director Siddharth Anand who had assisted Kunal Kohli on the sets of the Saif Ali Khan – Rani Mukerji starrer, for sure, knew the possibilities of this template. For instance, the film most affecting moment is in the car where a pregnant Ambar discusses marriage and parenthood with her petrified partner Nick. The writing is stellar and the actors, especially Zinta, drive in volumes of empathy.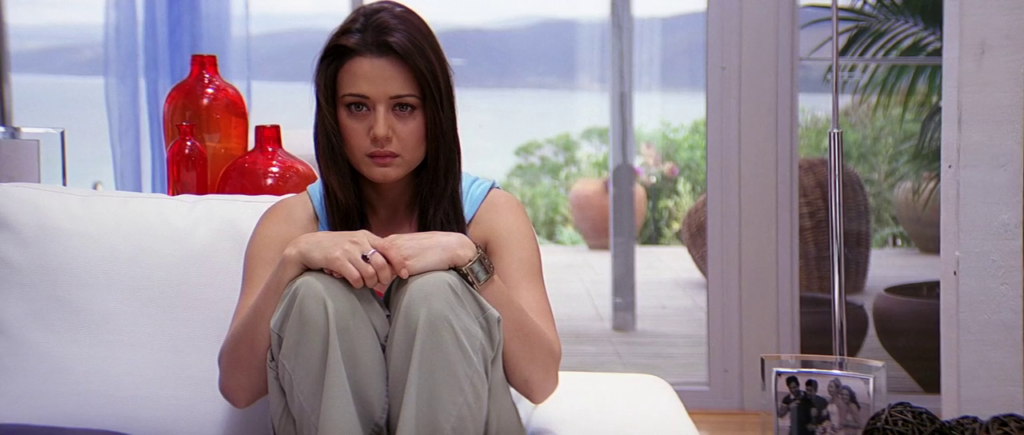 The sensibilities of both films are consciously urban whereas the story of Salaam Namaste caters more to the South Asian mindset. Both are coming-of-age films which analyze the meaning of love and they play to the gallery whenever required. That said, Hum Tum remains a superior film in terms of craft and character design. Especially in the latter department, the film gives equal importance to the individual emotional trajectories of its leads. Salaam Namaste, after a point becomes all about Nick.
The song of could-have-beens…
Taking off from the film's Hum Tum hangover, it is to be noted how Siddharth Anand visualizes the heart-wrenching 'Tu Jahaan, Main Wahaan' number in a manner similar to the title track of Hum Tum. While the mood is different in each, both are songs of possibilities where the leading lady imagines situations with her lover. Needless to add, the vocals of Sonu Nigam and Mahalakshmi Iyer add feelings galore to this lilting ballad which we cannot resist several years down the line.

It's all about ignoring your parents
Interestingly enough, Salaam Namaste is not the first film where Saif Ali Khan develops cold feet after his girlfriend Preity Zinta gets pregnant. He did it first in Kya Kehna. It is also not the first film where he mockingly dubs her as his mom so as to escape the wrath of another woman. It happened earlier in Kal Ho Naa Ho. That aside, both films had the respective characters' parents providing their points of view. Salaam Namaste, as is the case with several Bollywood romantic comedies from that period, comfortably ignores the existence of families. It is impossible to imagine how NRI singletons with surnames such as Arora, Patel and Mathur would get married without the mandatory haldi-mehendi-sangeet-baraat routine.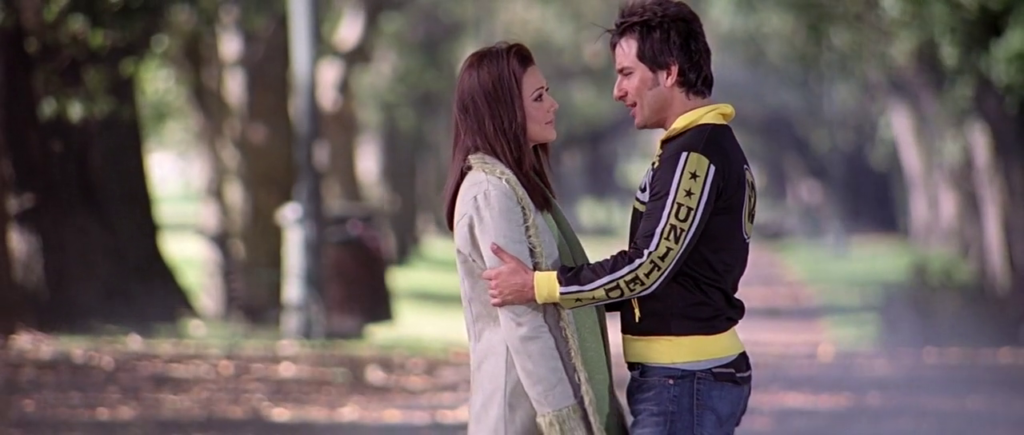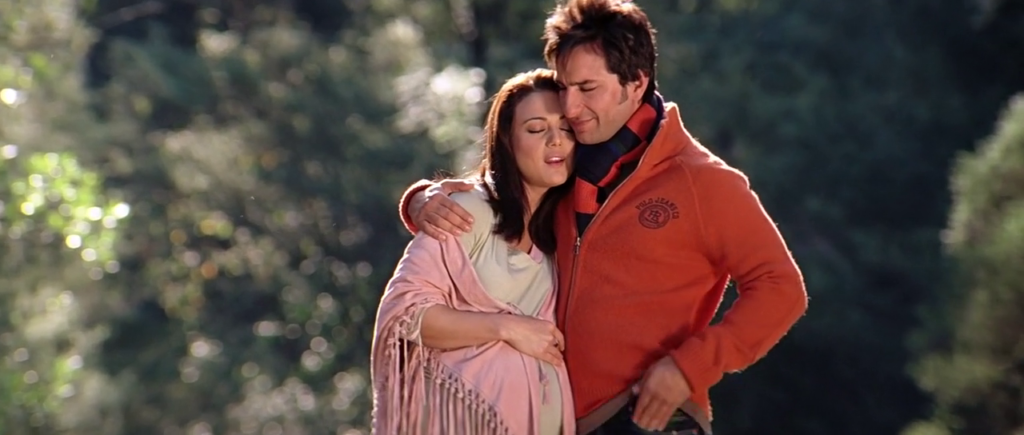 A universe that operates to serve the leading man
Salaam Namaste is not the first film to fall in this bracket and it wouldn't be the last. But it is startling how every character in what ideally is a romantic film exist to help its leading come of age. Among the many elements that contribute to this process, the parallel track of Ron and Cathy (Tania Zaetta) is designed in a way that it provides Nick an idea or two to wake up and smell the coffee. An equal participant until the mid-point, Ambar too becomes a Manic Pixie Dream Girl variant in the final acts – which is annoying.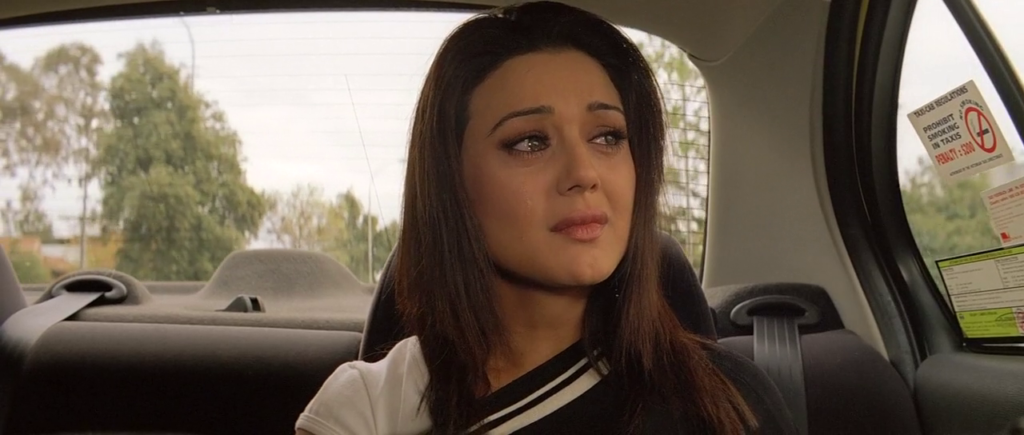 The underwhelming finale
Alright, every anomaly until the climax in Salaam Namaste is forgivable considering how energetic the film and its people are. However, the final chapter in a hospital labour room proves to be an absolute mood-kill. Abhishek Bachchan, who also happens to be the narrator, is unfunny as a gynecologist. Even the otherwise sane Preity Zinta is seen to go a little off beat in the haphazardly written stretch. There are strokes similar to what was in The One Hundredth episode of American sitcom Friends but the attempt falls flat on its face. So, if I were undo one thing in Siddharth Anand's film, it would be the final ten minutes.
That said, Salaam Namaste has its merits firmly in place. Fifteen years down the line, it still makes for a breezy afternoon watch. The film is youthful, stylish, humourous and gets the romantic comedy framework extremely well. Is anyone else curious to know what would have happened to Nick and Ambar post that hospital reunion of theirs? I certainly am.
ALSO READ: 'Hum Tum': Kunal Kohli's Magical Romance Ages Like Exquisite Wine