'Lootera': A Turbulent Romance With The Quietude of a Poem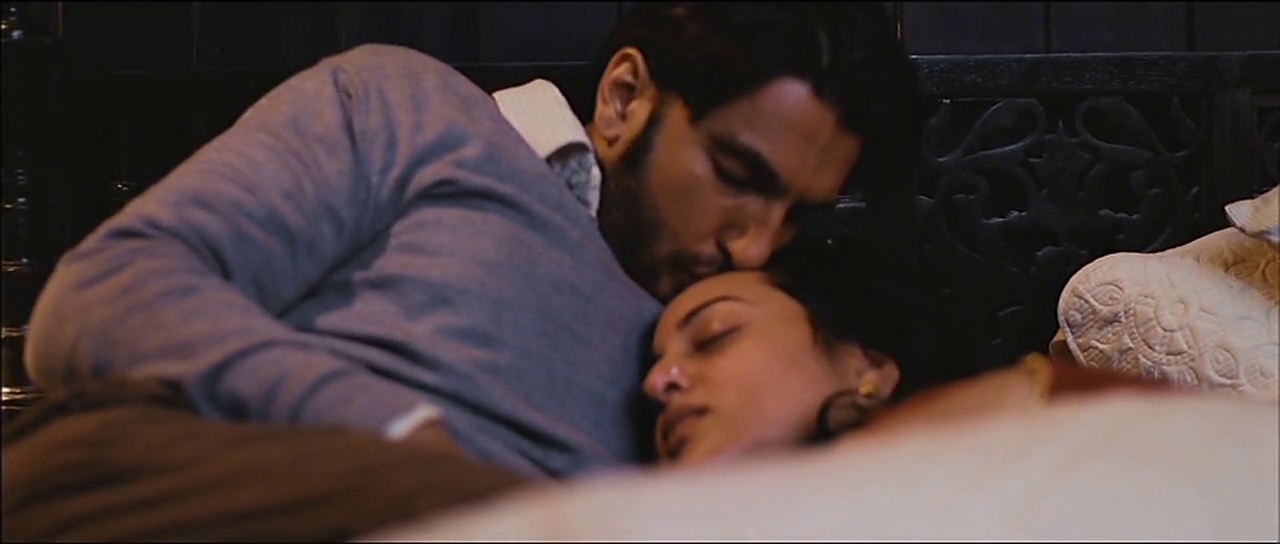 Read Time:
7 Minute, 22 Second
Lootera. A title that would otherwise have belonged to an off-kilter heist comedy from the '90s is now fondly associated with one of the most cherished love stories of our times. Starring Sonakshi Sinha and Ranveer Singh in principal roles, this Vikramaditya Motwane film is a serene reminder of how one ought not to run after formula to construct cinema that appeals to a wide audience.
Released in monsoon 2013, Lootera was a film of revelations. While Motwane proved his mastery in a different genre, the key artists saw themselves immersed in characters that weren't associated with their respective styles erstwhile. Here is a breakdown of what Lootera was to me as a viewer – then and now:
Unconventional character arcs
Commercial cinema is often kind to its weaker protagonist. Particularly in the absence of an ensemble cast, the design is such that the weakling gets to experience a meteoric rise after hiccup-laden beginnings. In Lootera, Motwane's heroine (Sonakshi Sinha plays Pakhi) gets no such luxury. An asthma patient, Pakhi is a lonely yet confident soul who lives a somewhat uneventful life in her mansion located in the quaint Bengali town of Manikpur in the early 1950s. An endearing child-woman, Pakhi has been kept away from worldly vices. Her encounter with Varun Srivastav (Ranveer Singh) is what changes her life. One tumultuous twist after the other, her world turns around – to never get back to where it was, or what she wanted it to be. But, hey, isn't Pakhi the leading lady in a commercial Hindi film? Why does she remain the needy until the last frame? Does the film avenge the injustice that was meted out to her father? The answer is a big no.
A perplexed Pakhi questions Varun at one point, "Mujhse pyaar karte ho, Varun babu? Mera dil rakhne keliye to haan bol dijiye…"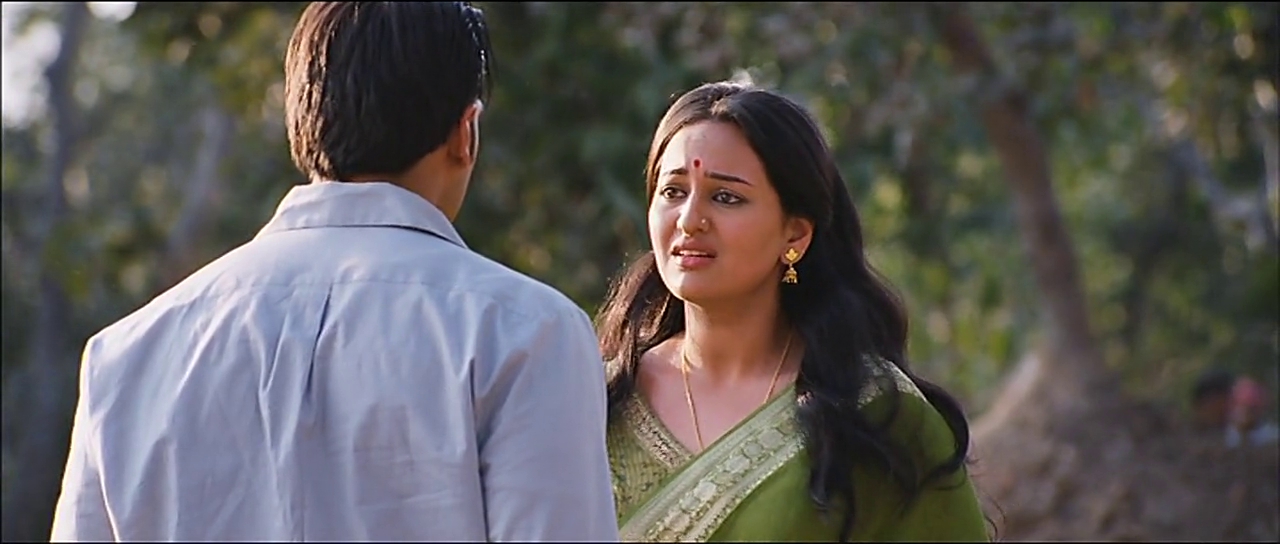 All we see is a stone-faced Varun.
This way, Motwane and Bhavani Iyer's screenplay does not think twice before lending its characters shades as human as possible. Damn the hero's journey, the characters do not get anything they want in life. It is this sense of deficiency that makes Lootera all the more fascinating. There is no victory, no crescendos of happiness. All we are told is that life moves on for good.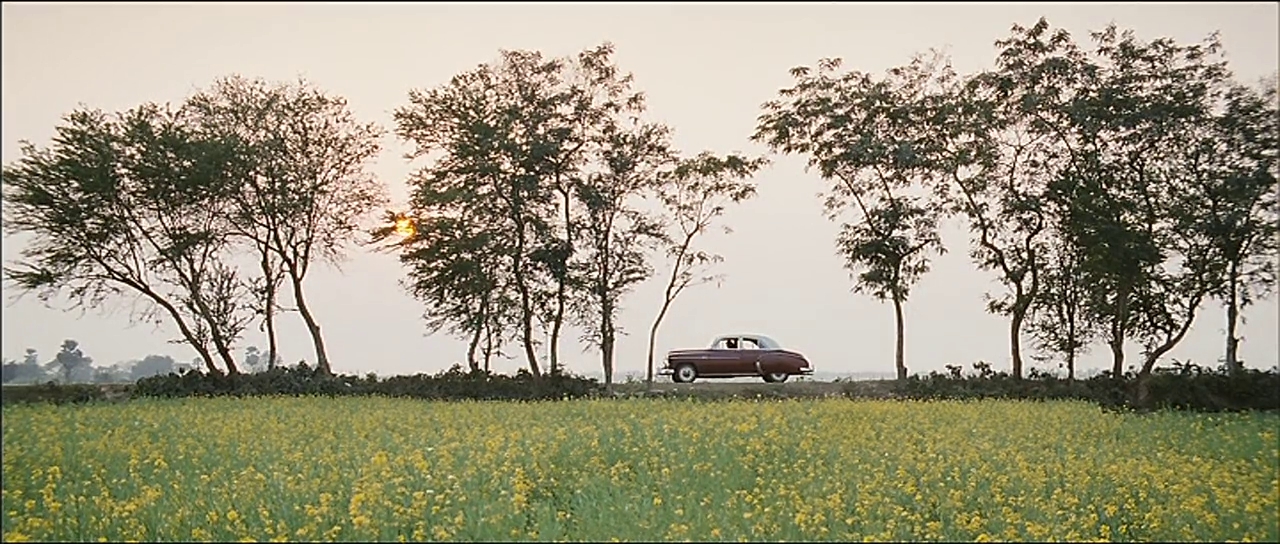 A celebration of gaze
Lootera is no ordinary romantic drama where the lovers meet very often. Motwane's idea of romance is captured via gazes, which begins with an accident and instantly infatuated Pakhi.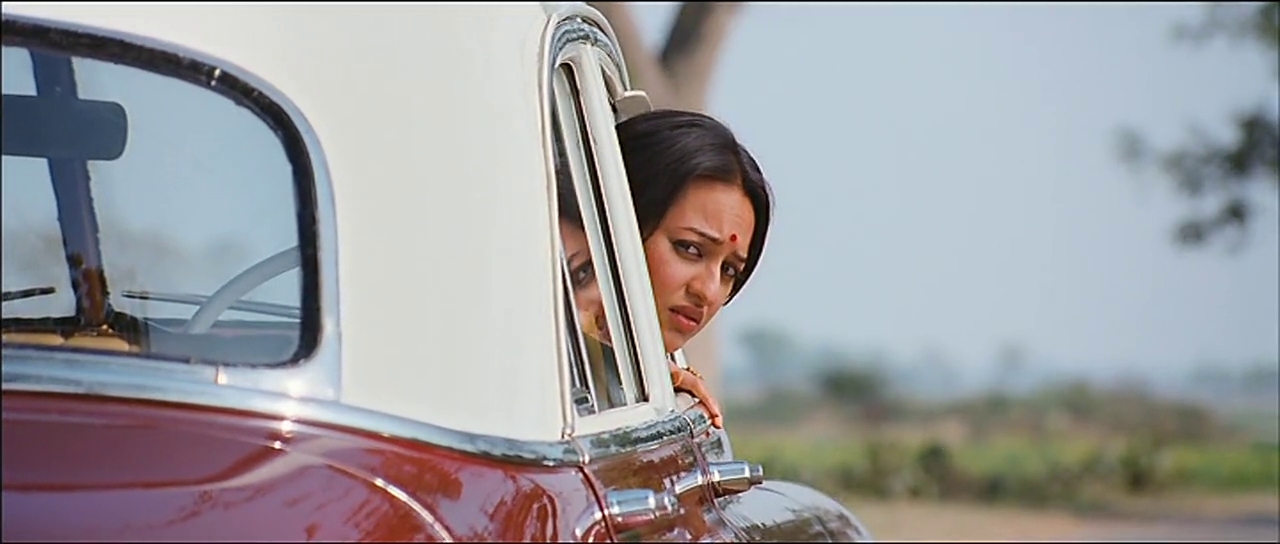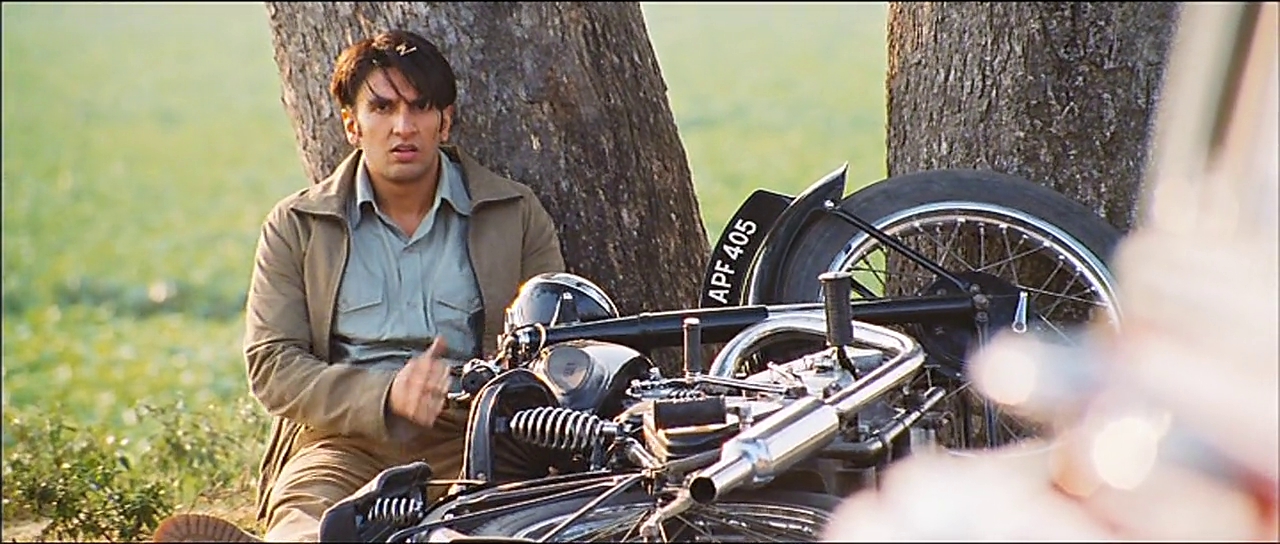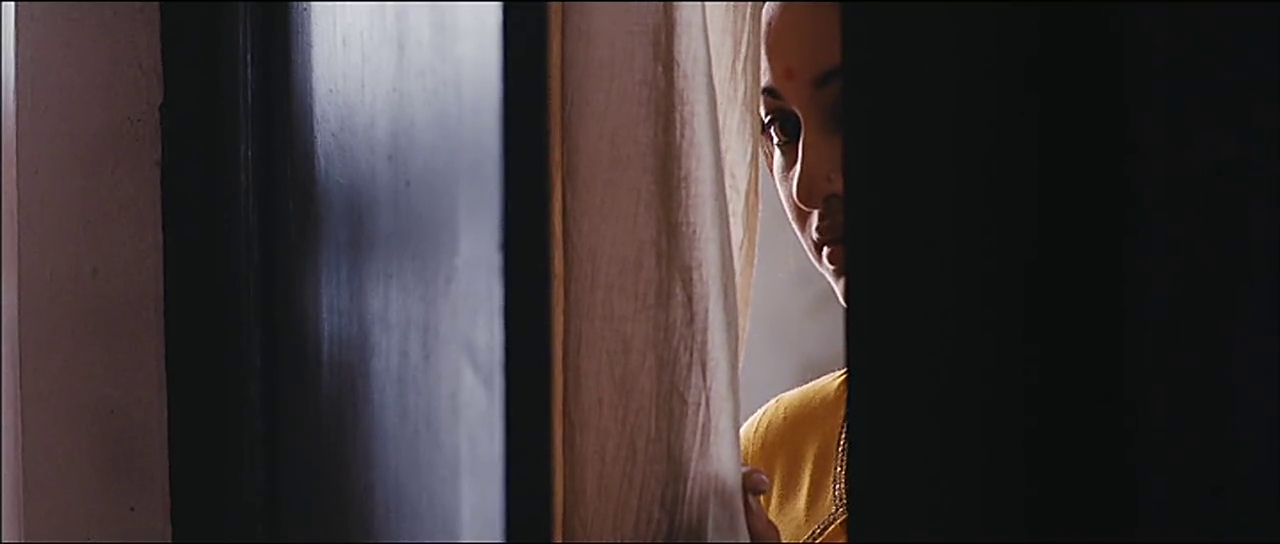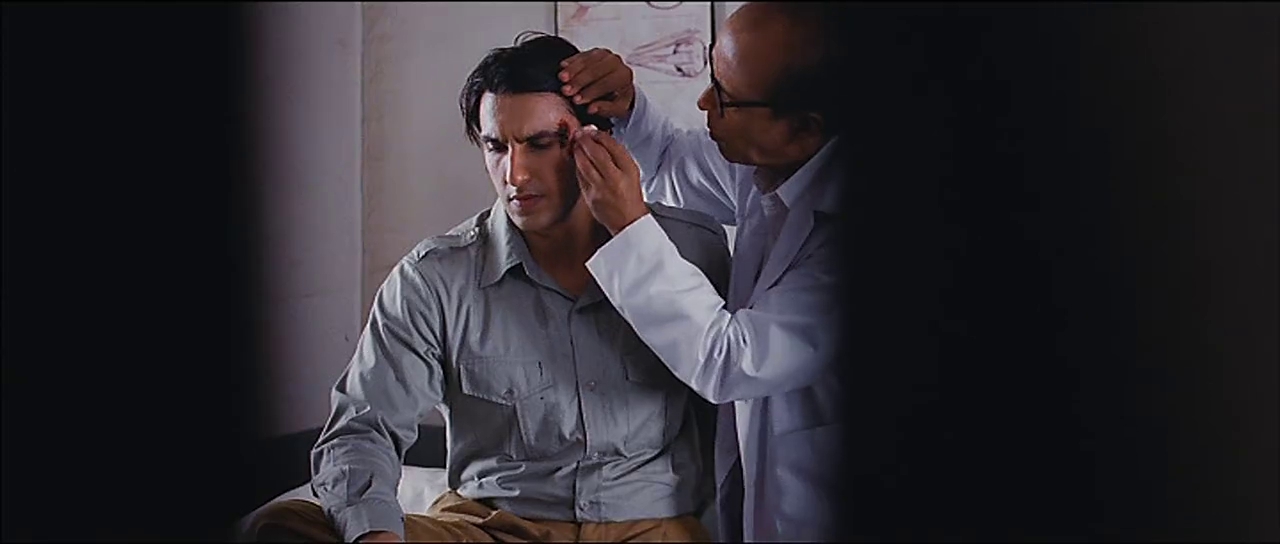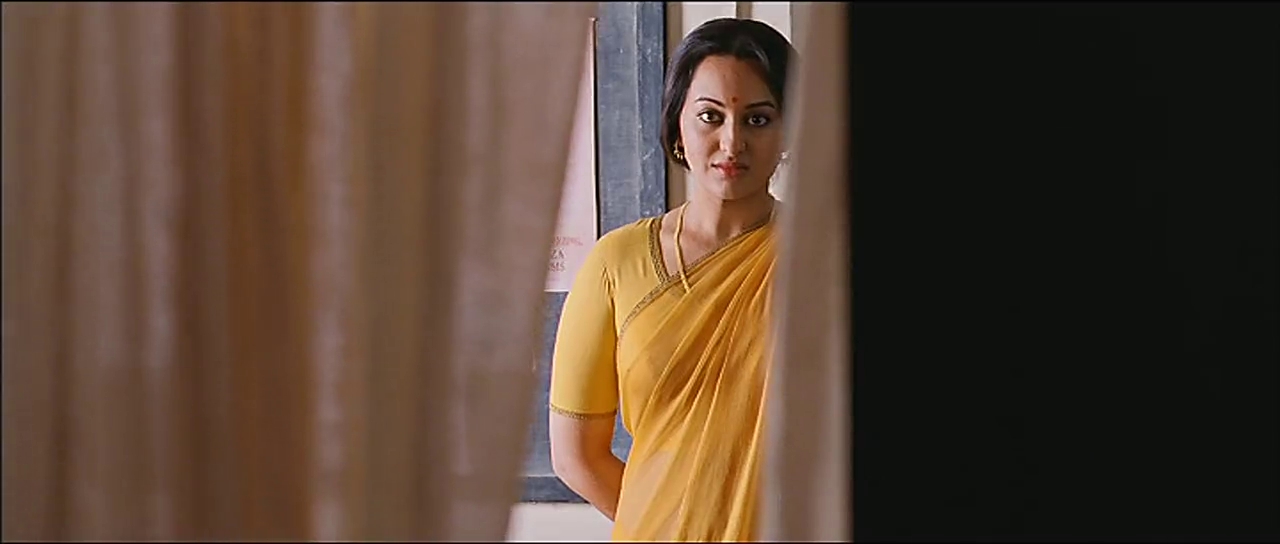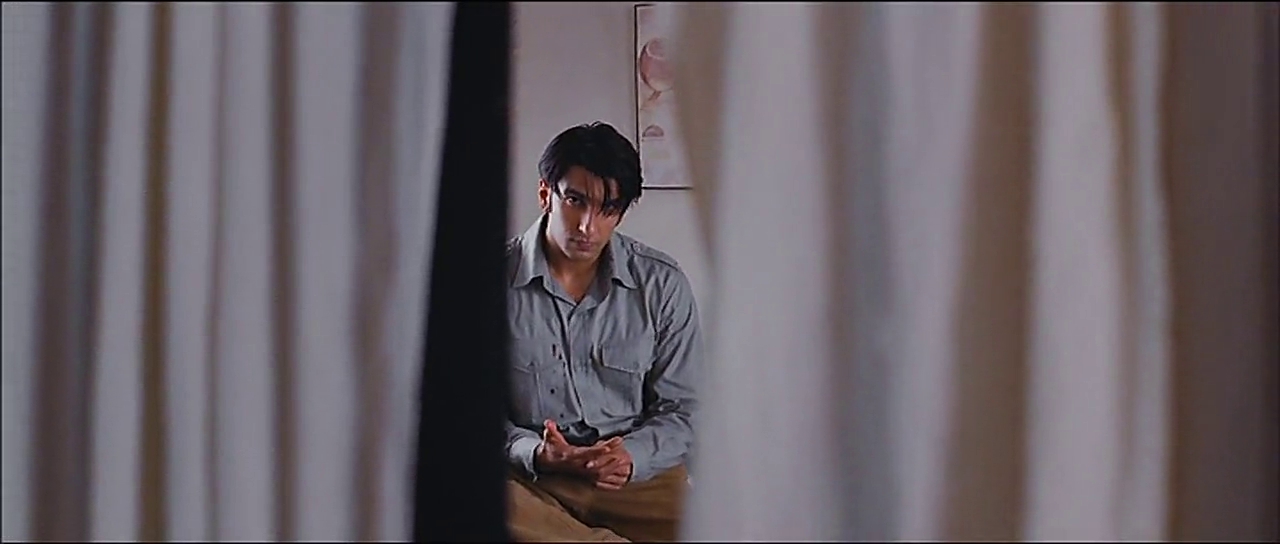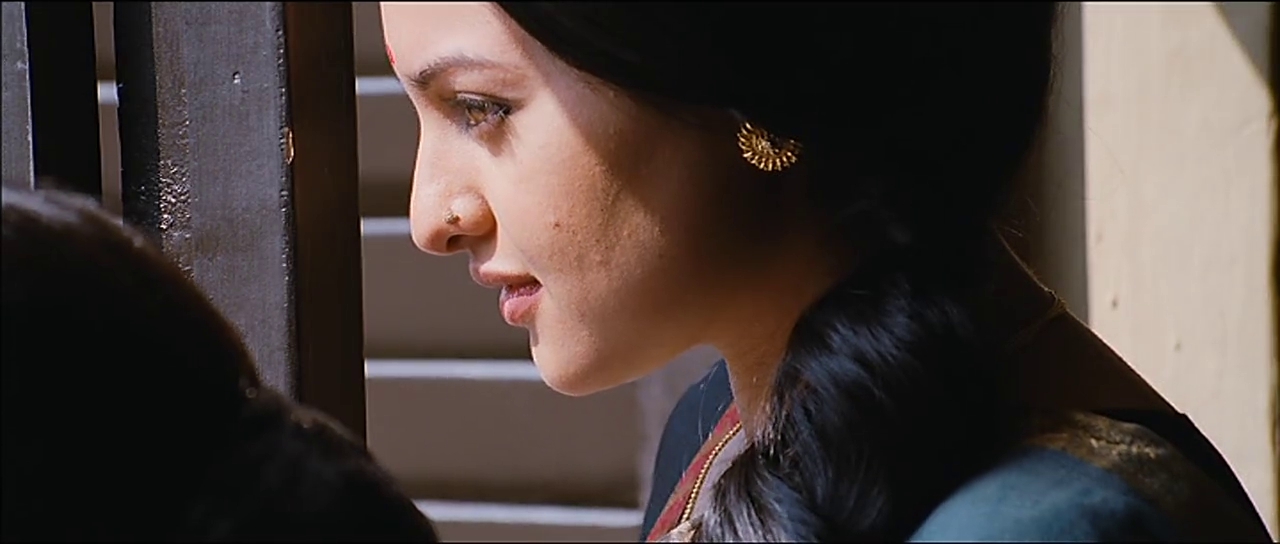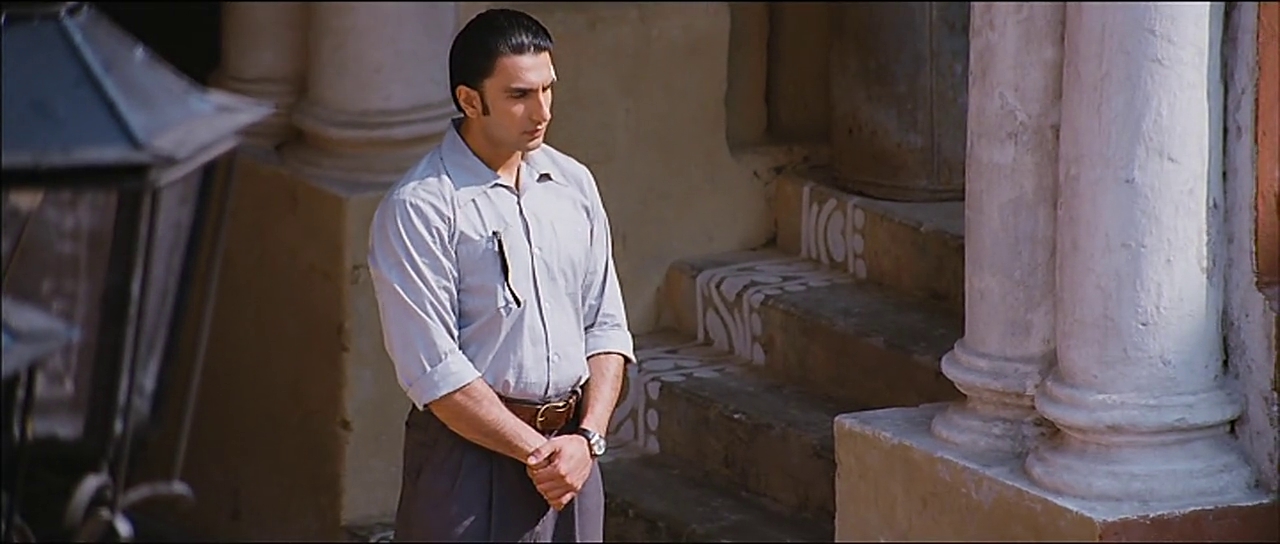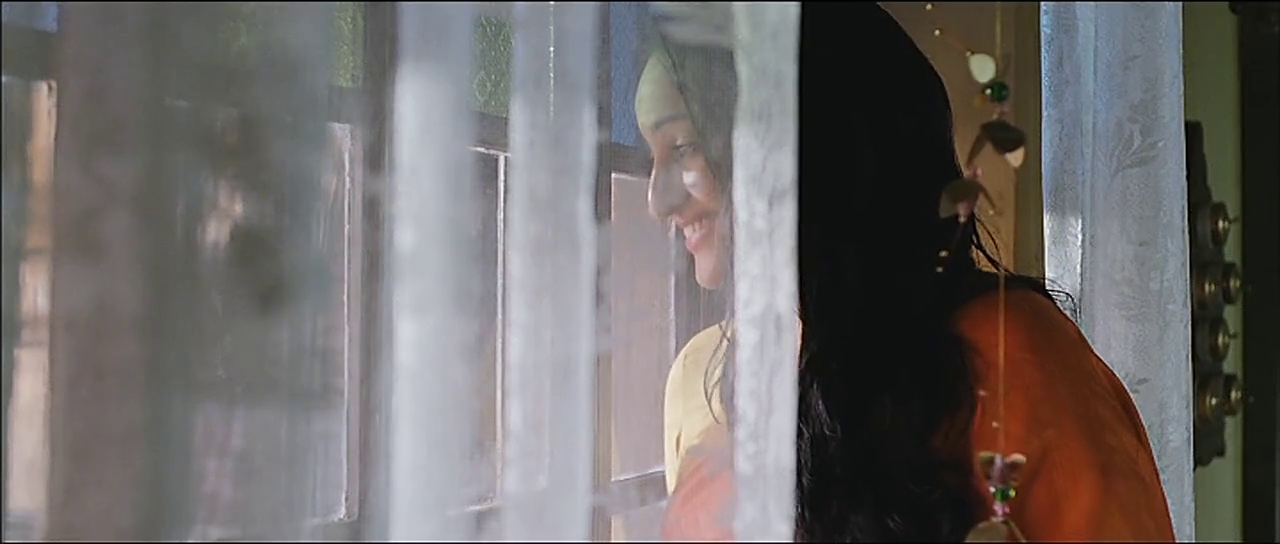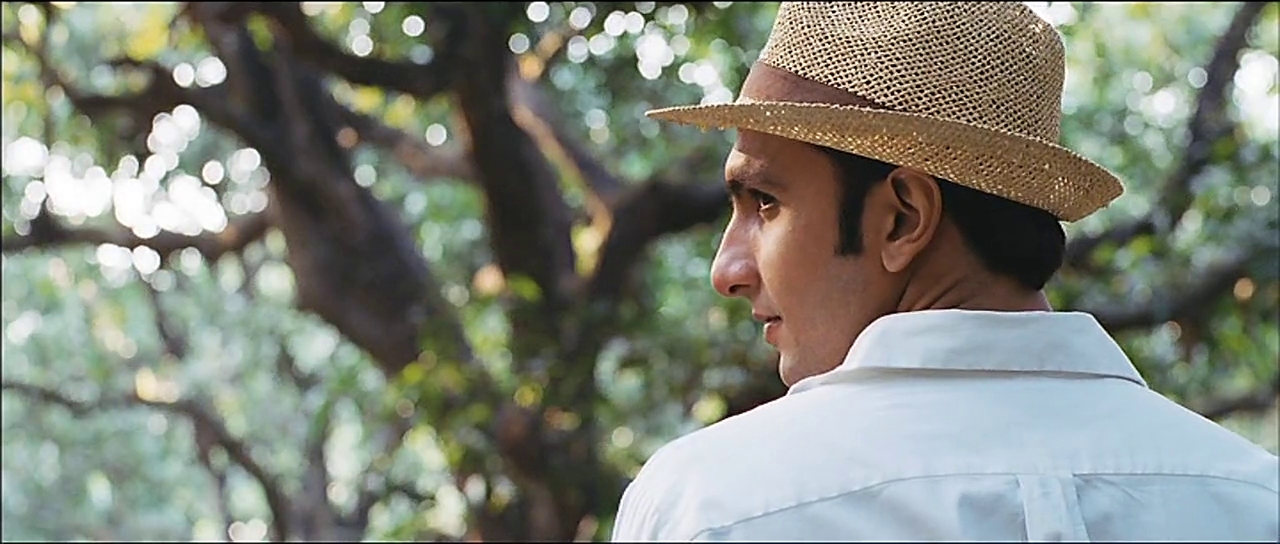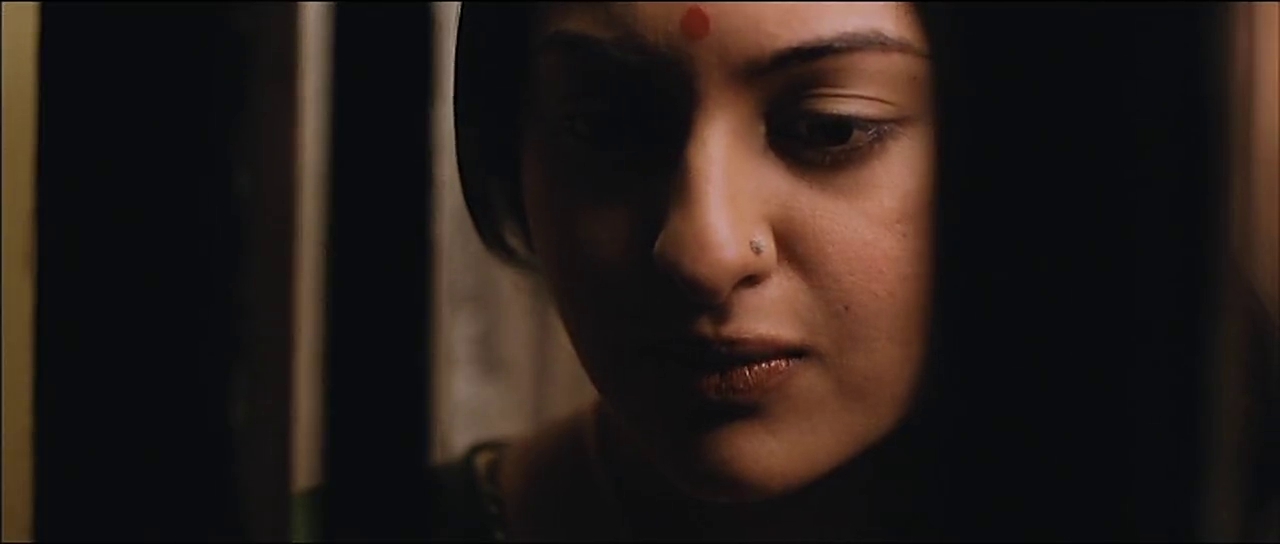 Motwane does not miss out on retaining the still frames for a couple of seconds more than what is the norm in mainstream films. Moreover, he balances the art of keeping the gaze within limits without making it appear obtrusive.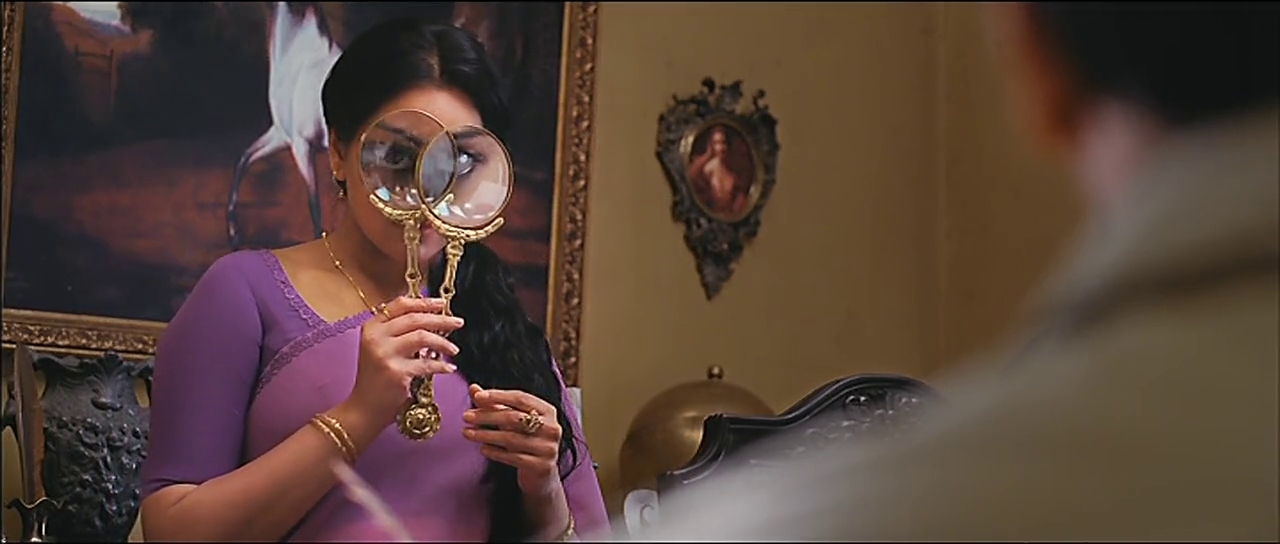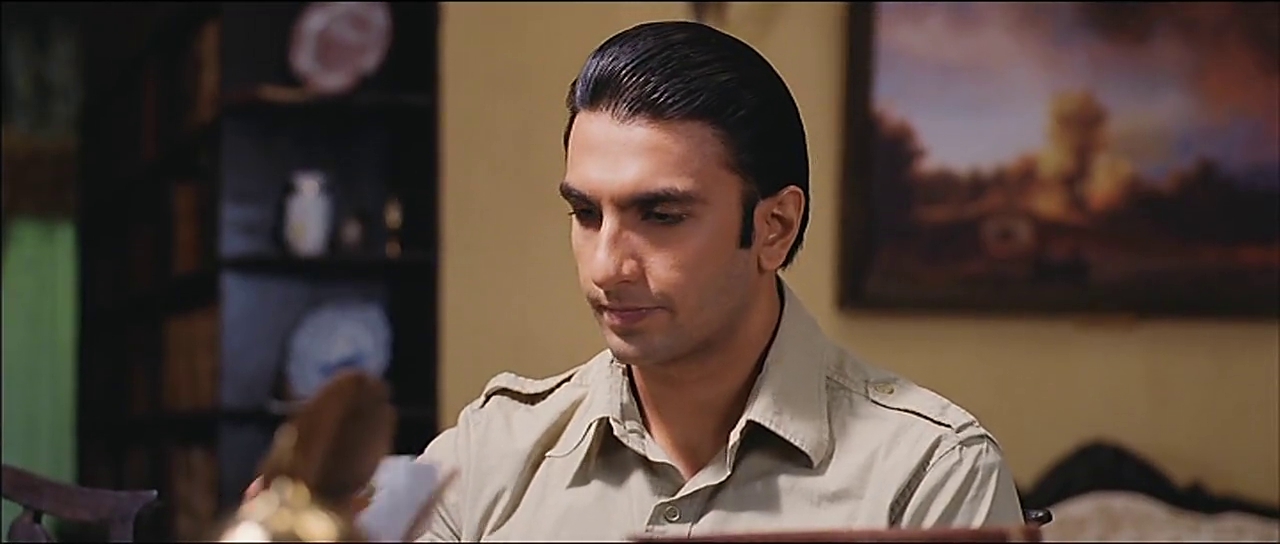 Telling reaction shots…
Lootera is also filled with delectable reactions. At times, it is the same news to which each character reacts in individual frames. Motwane also does not leave his surroundings to gorgeous establishing shots (they are there, of course). His backdrops are often a part of reactions, giving rise to a handful of beautiful metaphors.
Sample this scene where the news of the abolishment of zamindari is announced.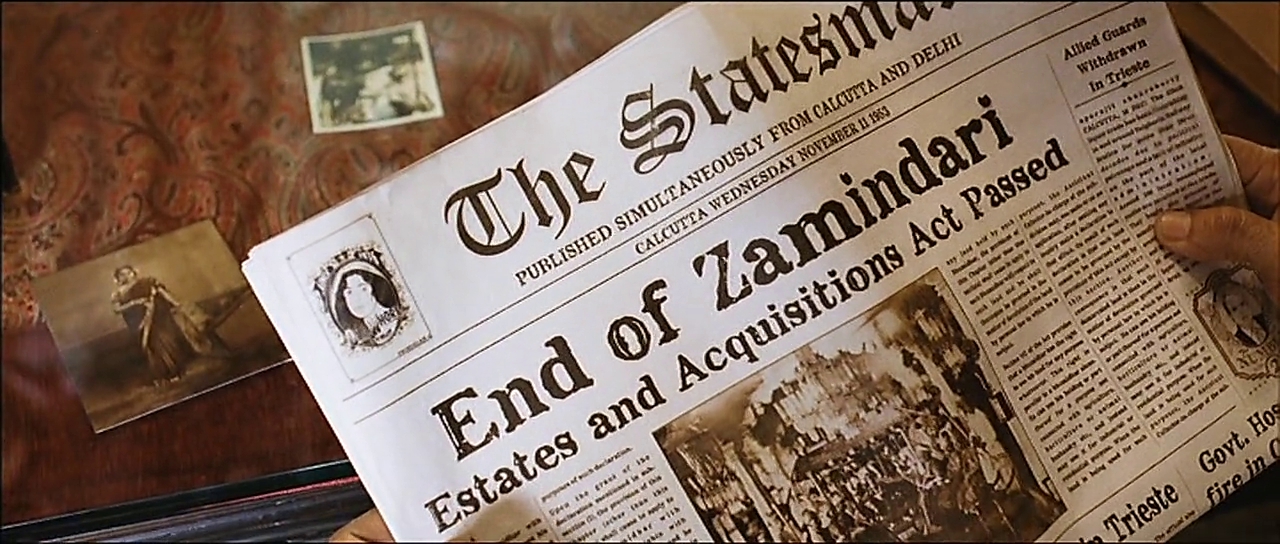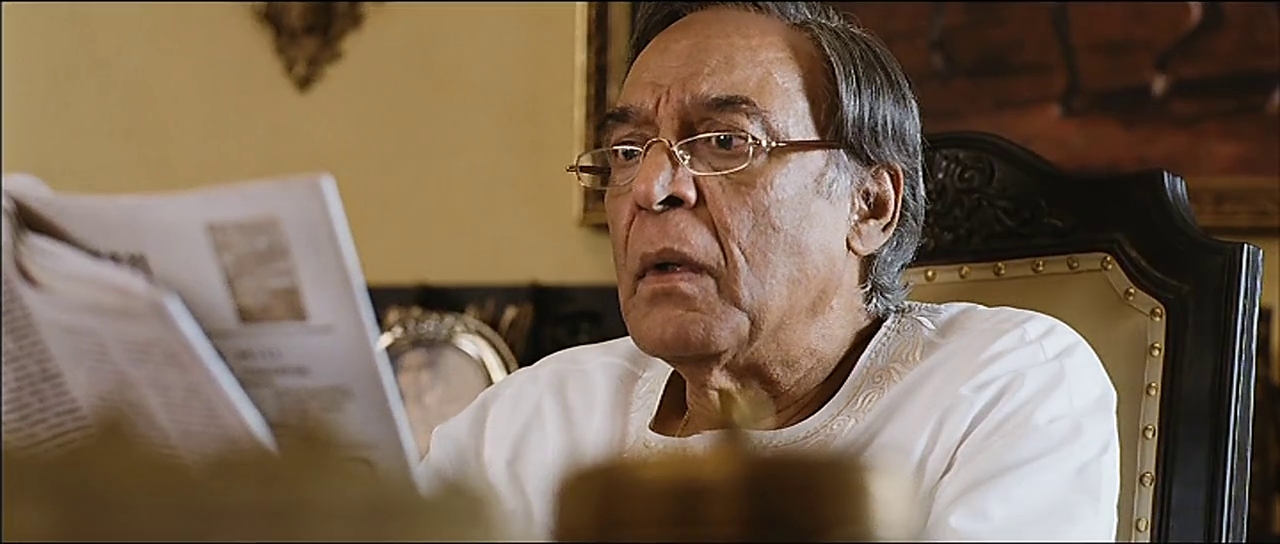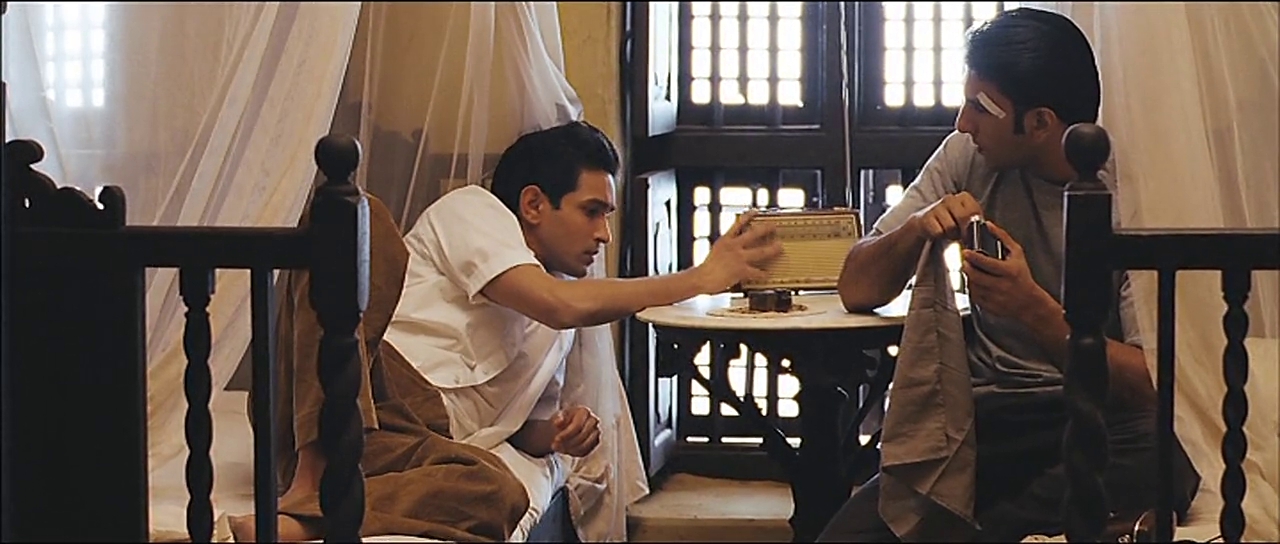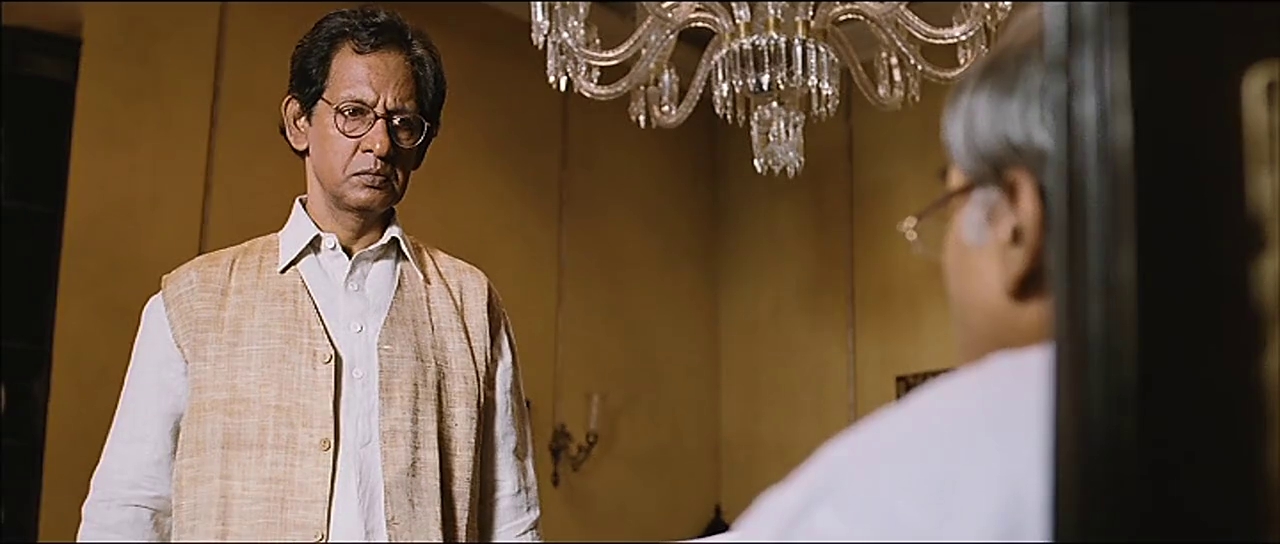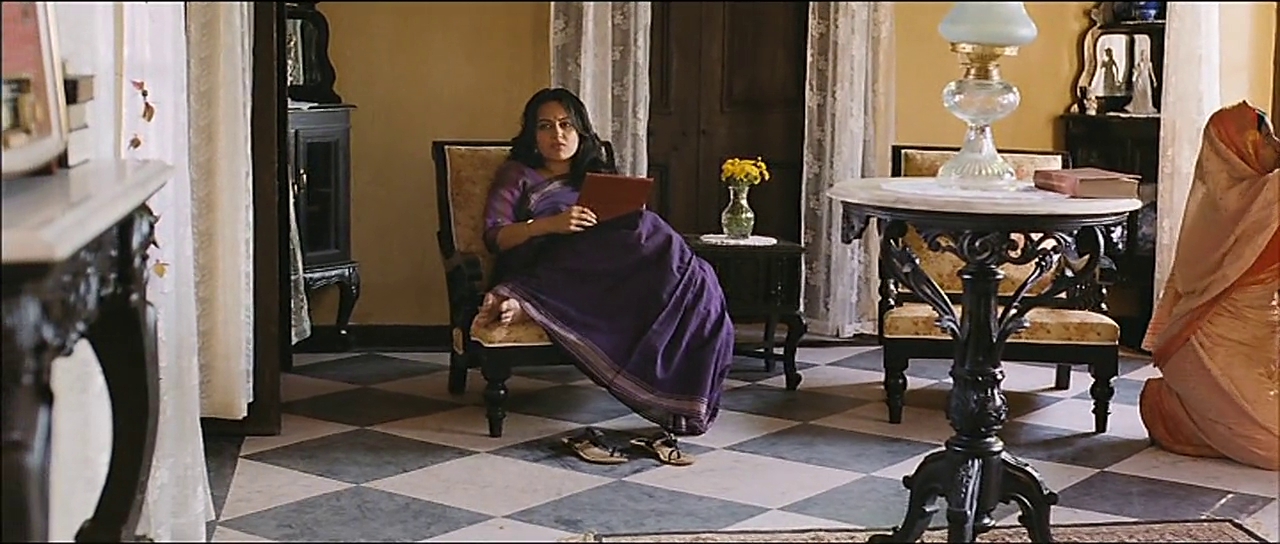 Or when the characters learn about the massive betrayal…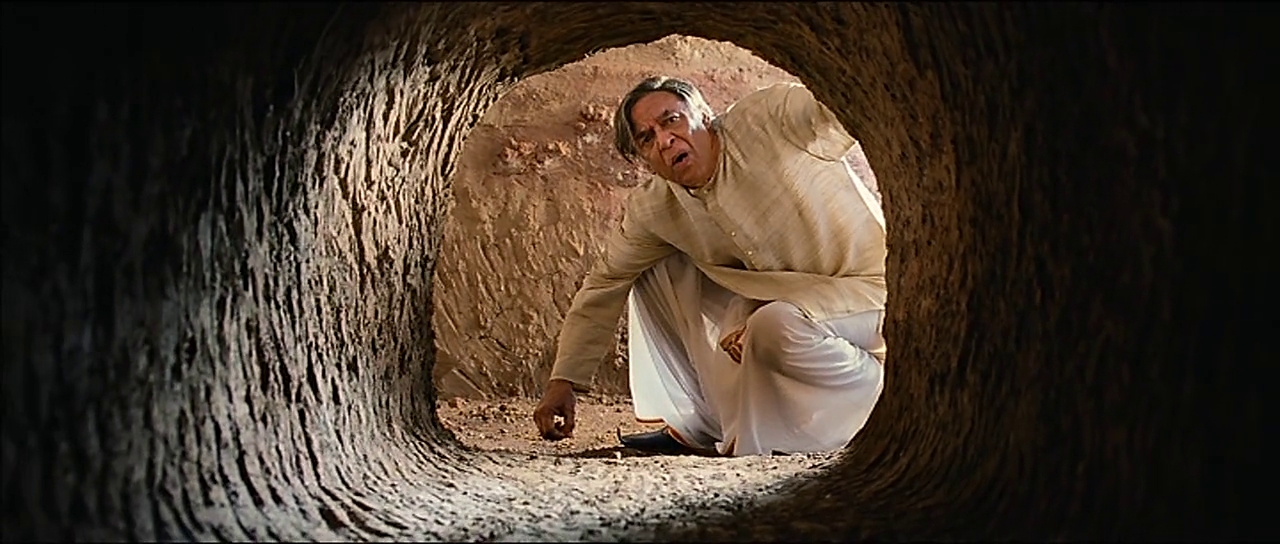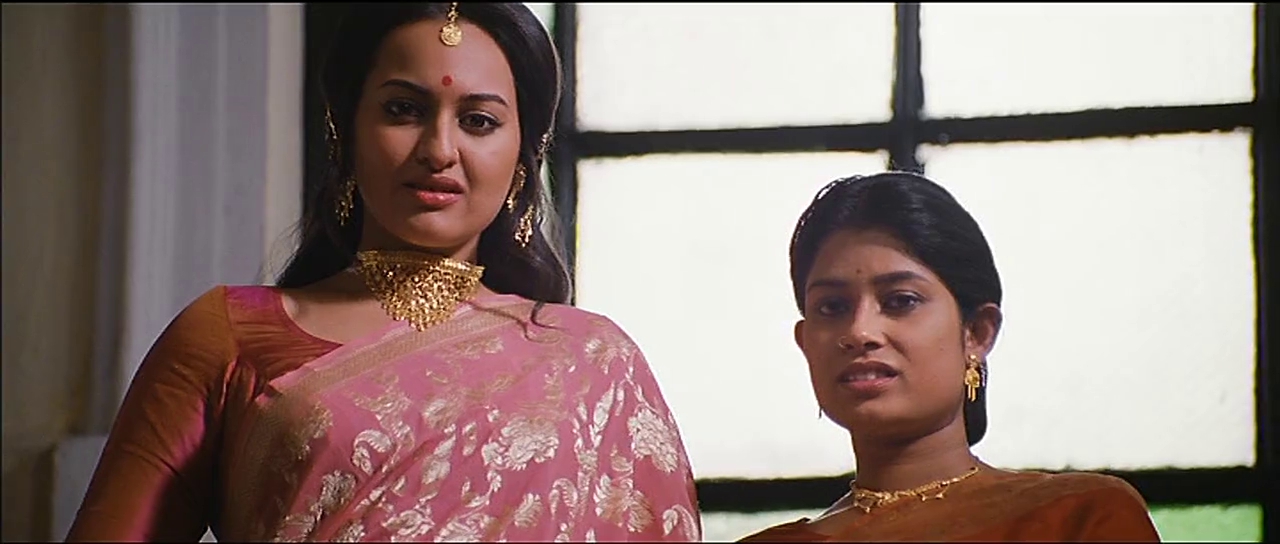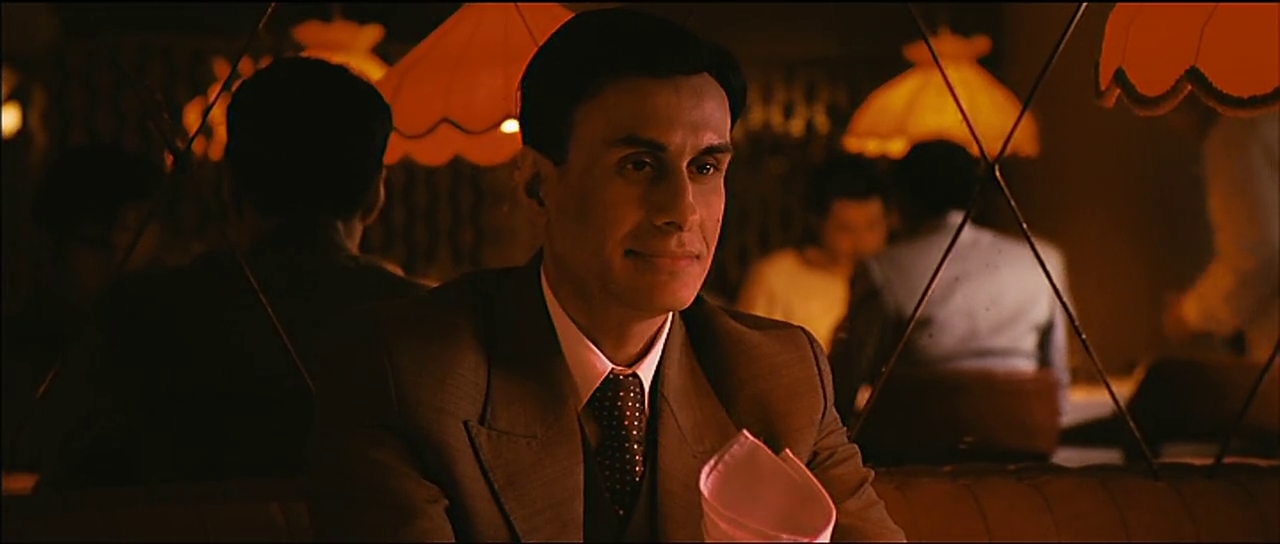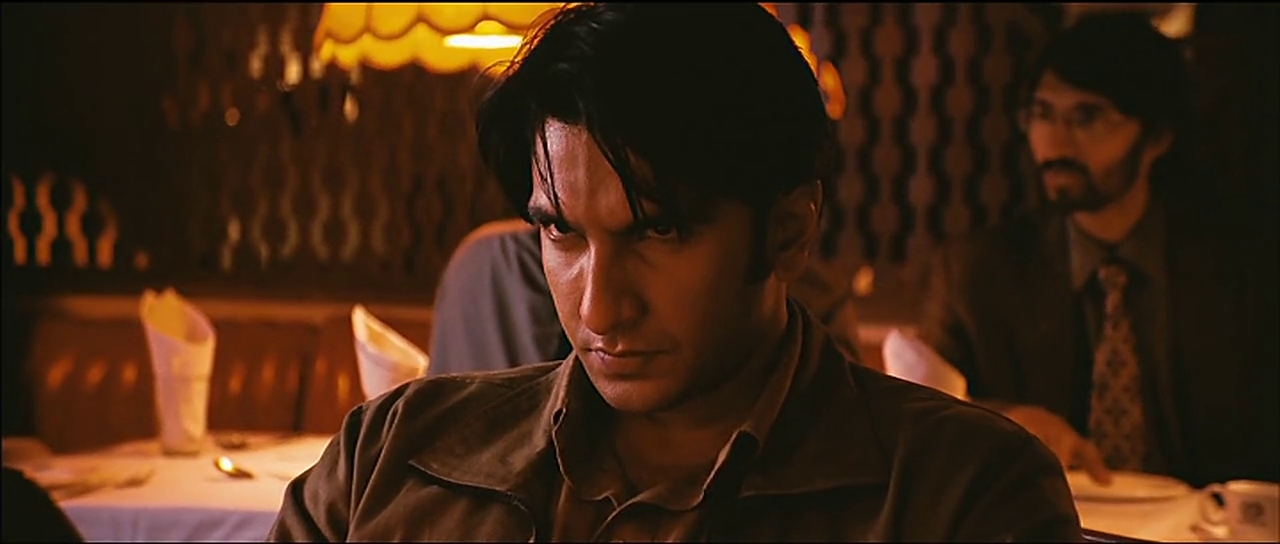 Weaving silence onto a musical template
Pakhi and Varun are people of few words. They do not breed friendships that are equal, devoid of external obligations. A device that an ordinary film would have employed here would be that of voice-overs. Avoiding them in excess, Motwane makes love with silences in Lootera. We witness the soft-spoken hero opening up to the eager Pakhi – be it by the lakeside or during their makeshift painting sessions. She quizzes him about things that no one would have asked him thus far. Sitting beside the shore of a lake, Varun expresses his wish to visit another – Chandra Taal near Manali – one which is known for its beauty, stillness, and silence.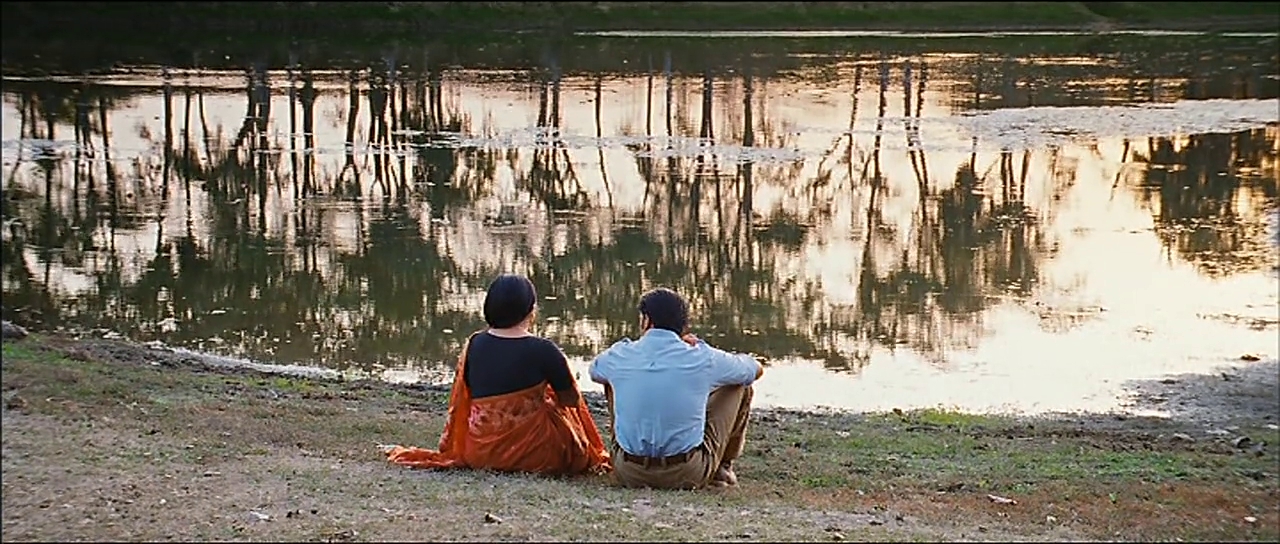 These conversations are far and few between. For the rest, Motwane communicates to us with a series of finely worded songs that expose his characters' mind space to a T.
When Pakhi experiences the first flush of love,
"Badal rahi hai aaj zindagi ki chaal zara…
Issi bahane kyun na main bhi dil ka haal zara…
Sawaar loon, haye sawaar loon…"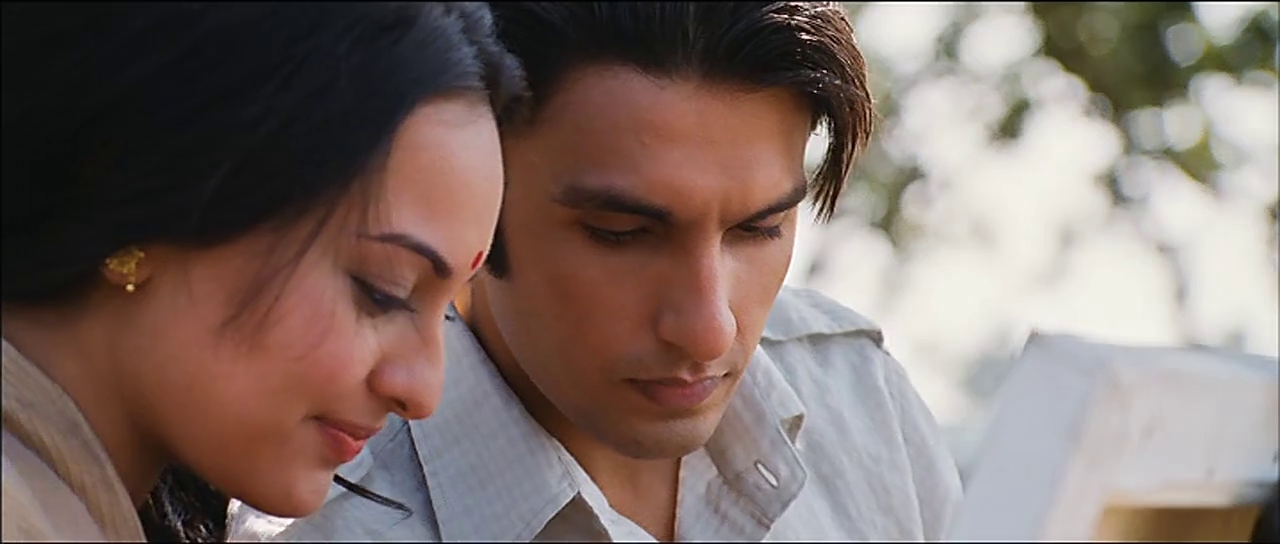 Or Varun's intense guilt trip:
"Mere haathon, hua jo qissa shuru
Use poora toh karna hai mujhe
Qabr par mere sar utha ke khadi ho zindagi
Aise marna hai mujhe!"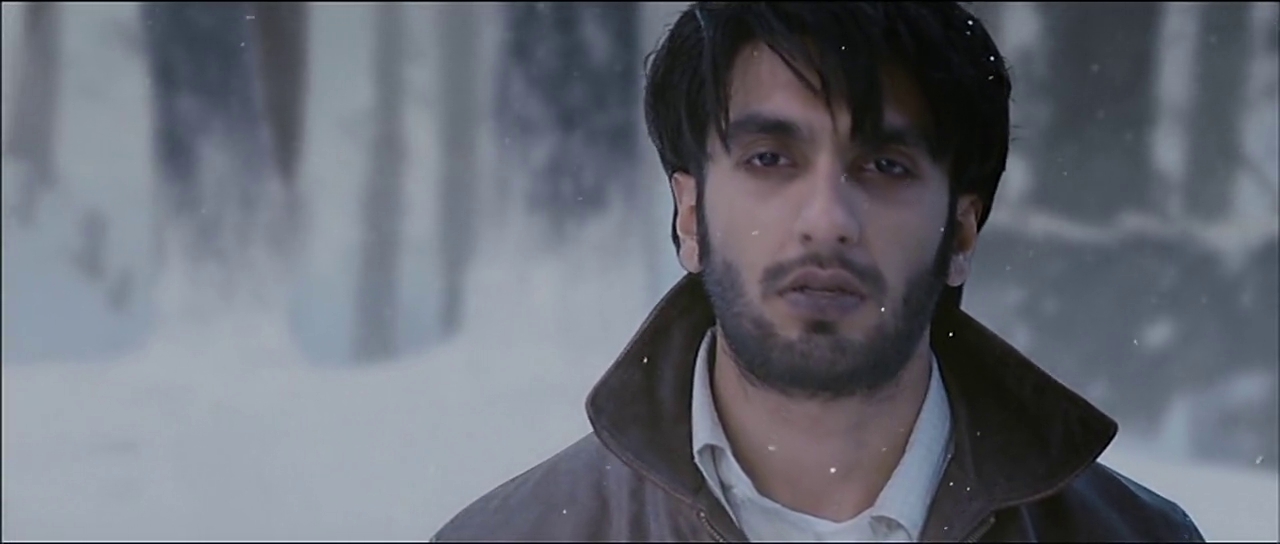 That sublime artistic quality
In a story that is based on O Henry's The Last Leaf, the film is rich in literary mentions and subsequent influences in its narrative pattern. Pakhi aspires to be an author. We also see her father reminding the girl of his lack of confidence in her skills. In her first formal meeting with Varun, we see them in the library reciting Baba Nagarjun's Kai Dinon Ke Baad. Impressed by his proficiency in literature, the zamindar quickly offers him space in their mansion.
In her conscious attempt to get closer to Varun, Pakhi announces that he wants to learn the art of painting. A clueless Varun is appointed as her teacher, giving rise to a few of the film's faintly comic moments.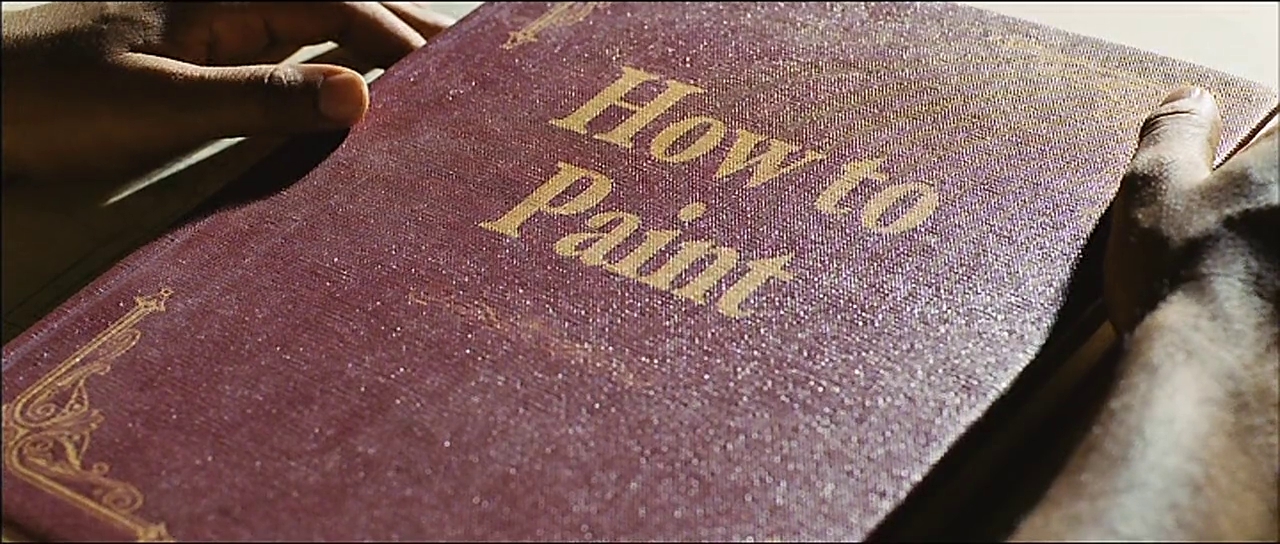 "Mujhe bas pattiyan banani nahi aati. Hamesha galat bana leti hoon…"
Patiyaan? Pattiyaan bahut aasan hai..
Dikhaiye!!"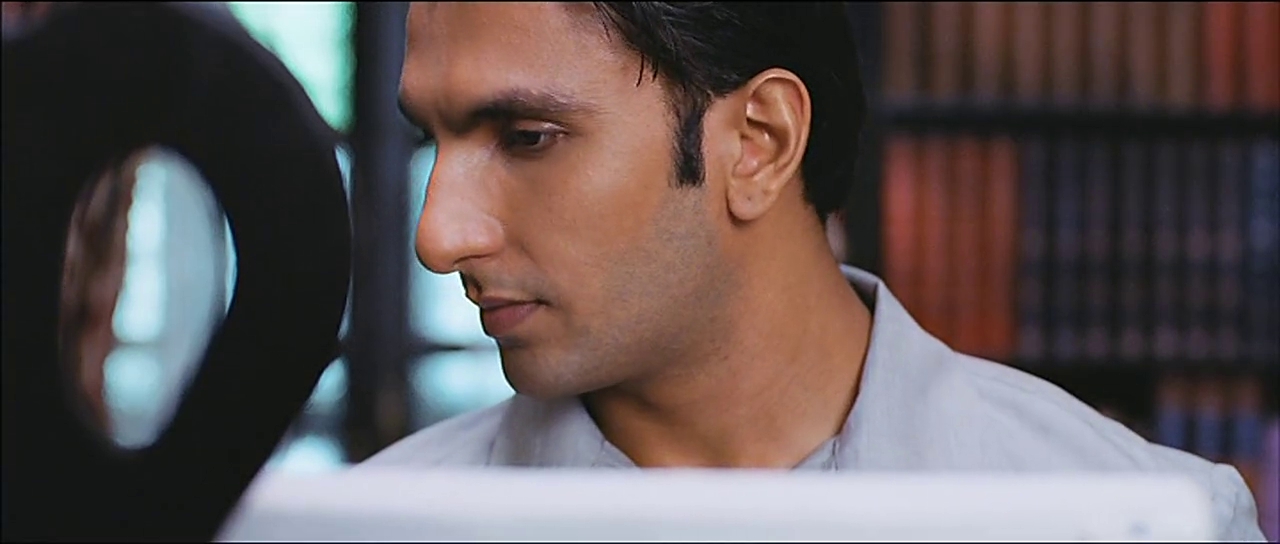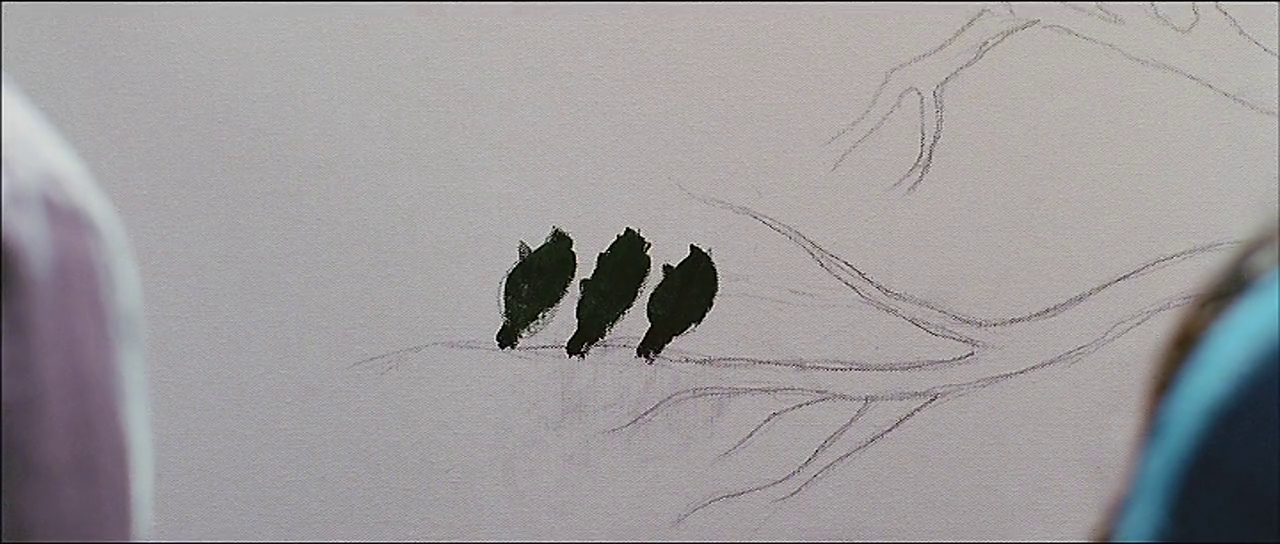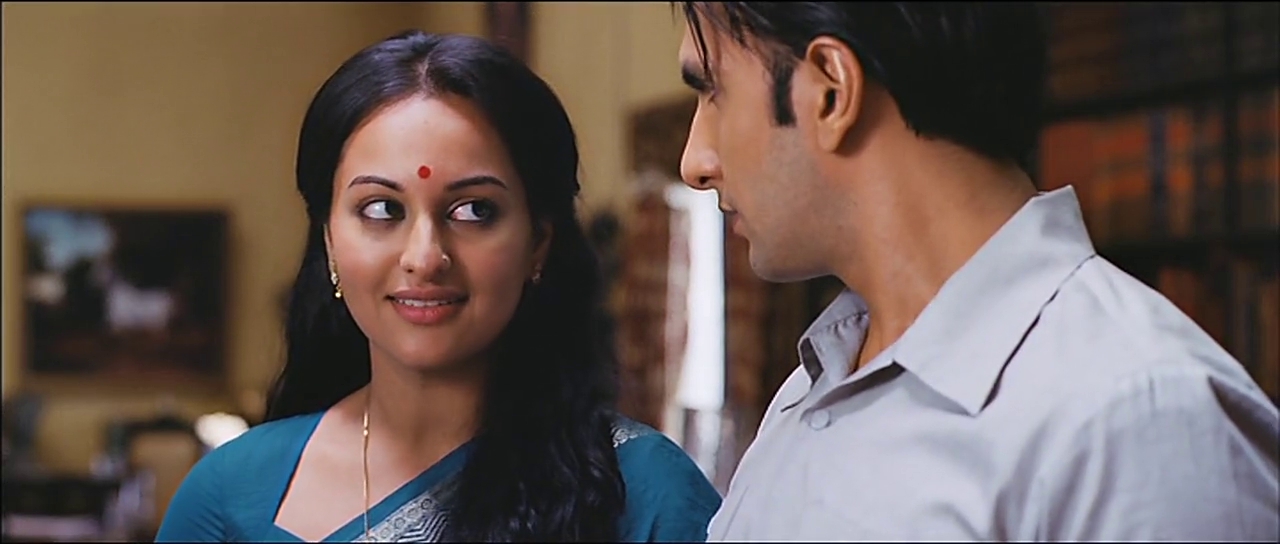 "Modern art mein toh aisi hi banti hai pattiyaan!"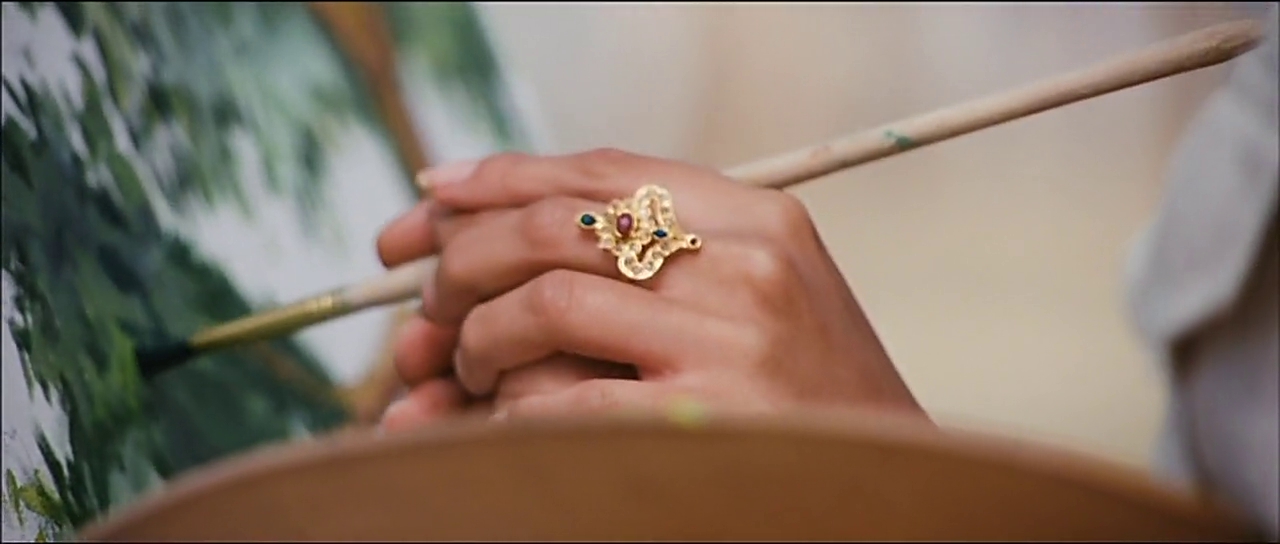 "Ab class chalte rehne keliye kisiko to seekhna hoga, aur kisiko sikhana!"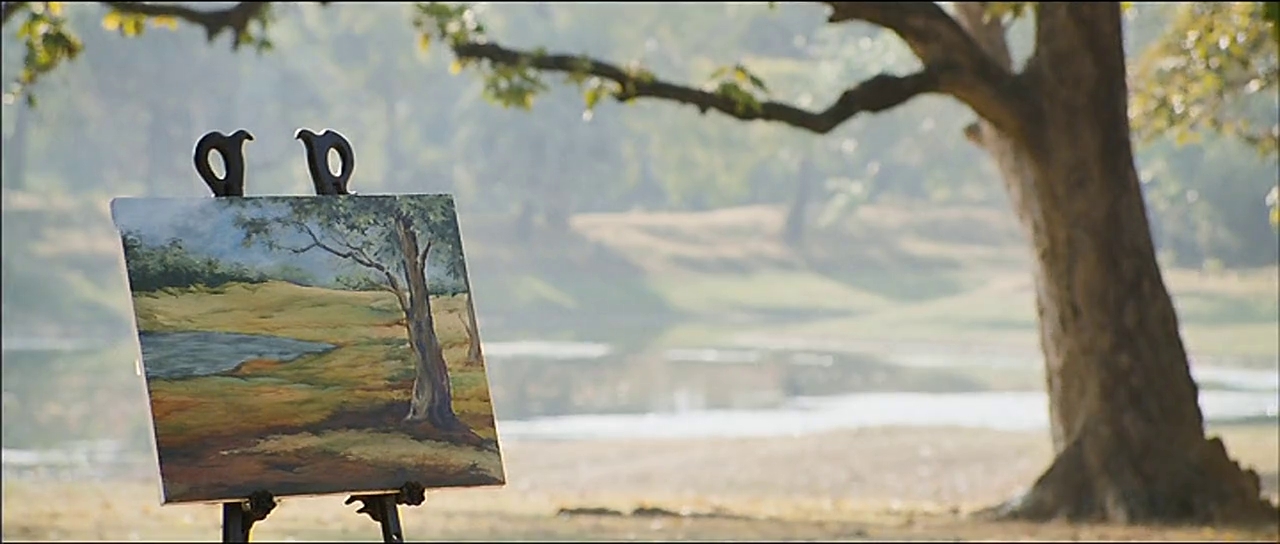 Cut to the latter half, we see Pakhi living a colourless life in Dalhousie – trying to pen a book. As copies of The Illustrated Weekly of India, Dwarkanath Ganguly's Kobingantha, and Premchand's Godaan lie listlessly in her study, we observe Pakhi struggle to arrange her thoughts.
In a wee sequence – that might also be a figment of her imagination – Varun is shown to inquire Pakhi about the story that she is writing – eventually coming closer to her.
Upon being diagnosed with Tuberculosis, the doctor advises Pakhi to live in a warmer place.
"What is the incentive?", she quizzes.
"Maybe you will pen another book?", adds the doctor.
Pat comes a reply, "The one I am writing at present is bound to take my life…"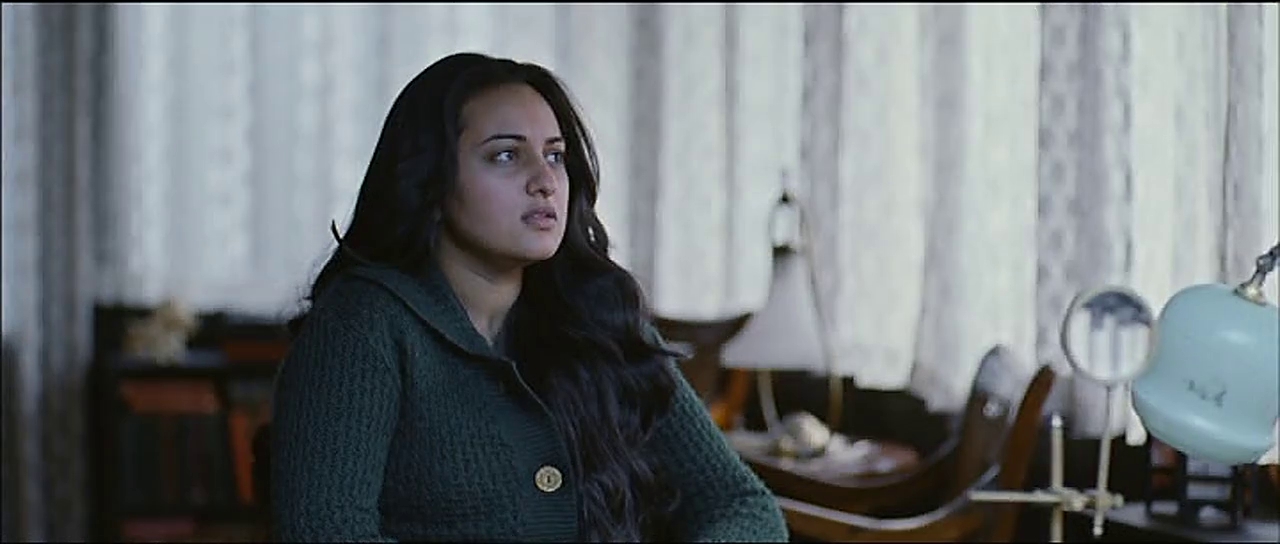 The stories within…
Lootera opens with a brief sequence where Pakhi and her father are watching a comedic play based on the Ramayana. In the midst, we are shown a dismissive zamindar refusing to believe in the impending law against his clan. Pakhi, however, enjoys the act gleefully, until physical discomfort surfaces.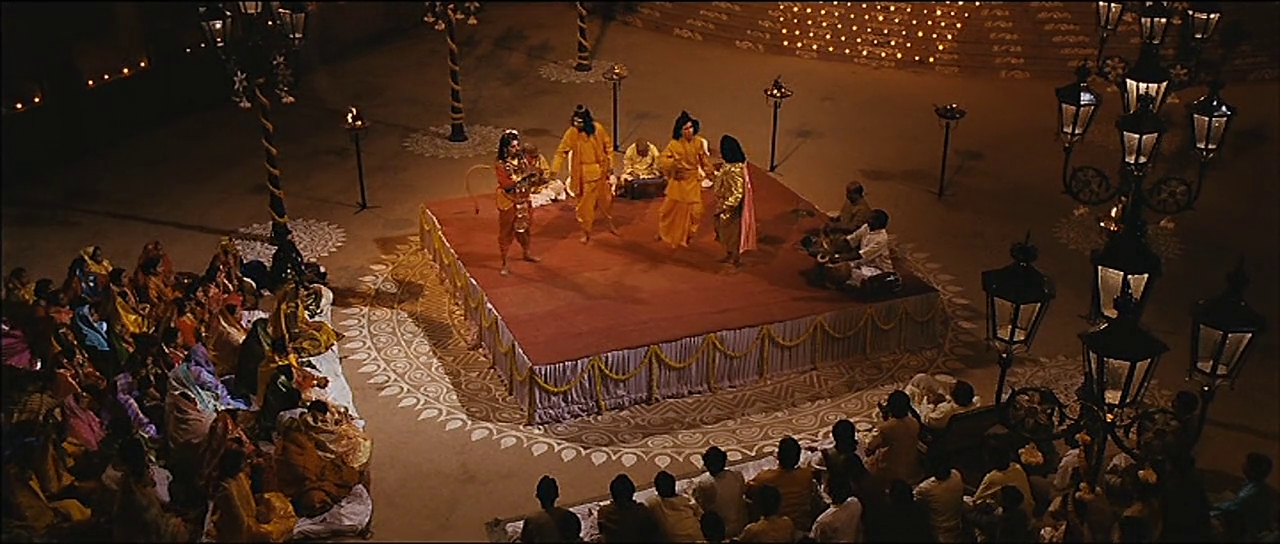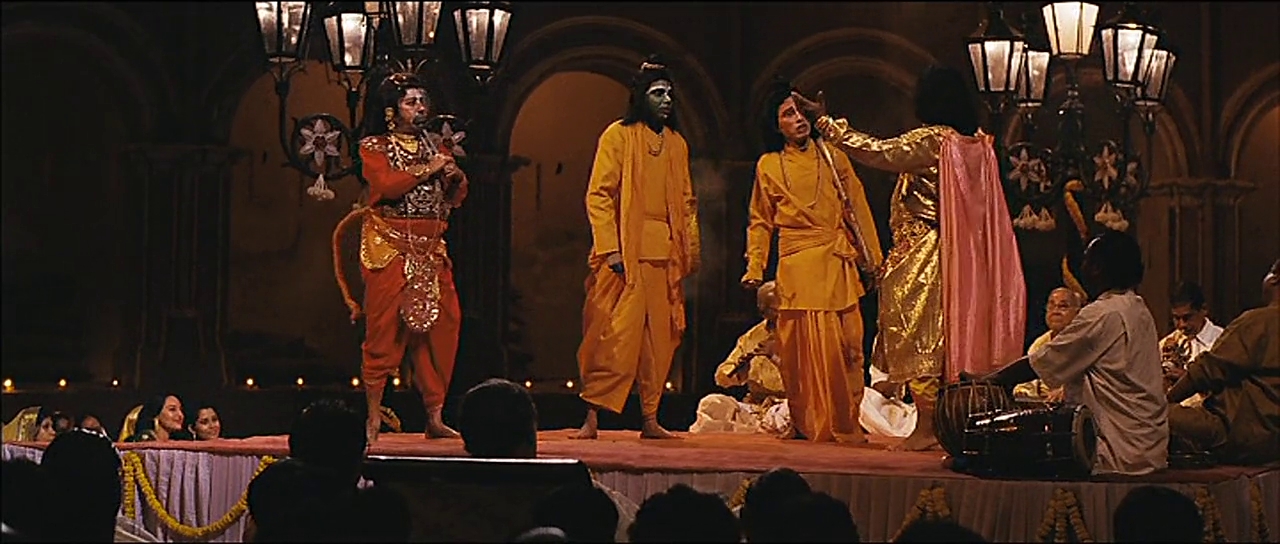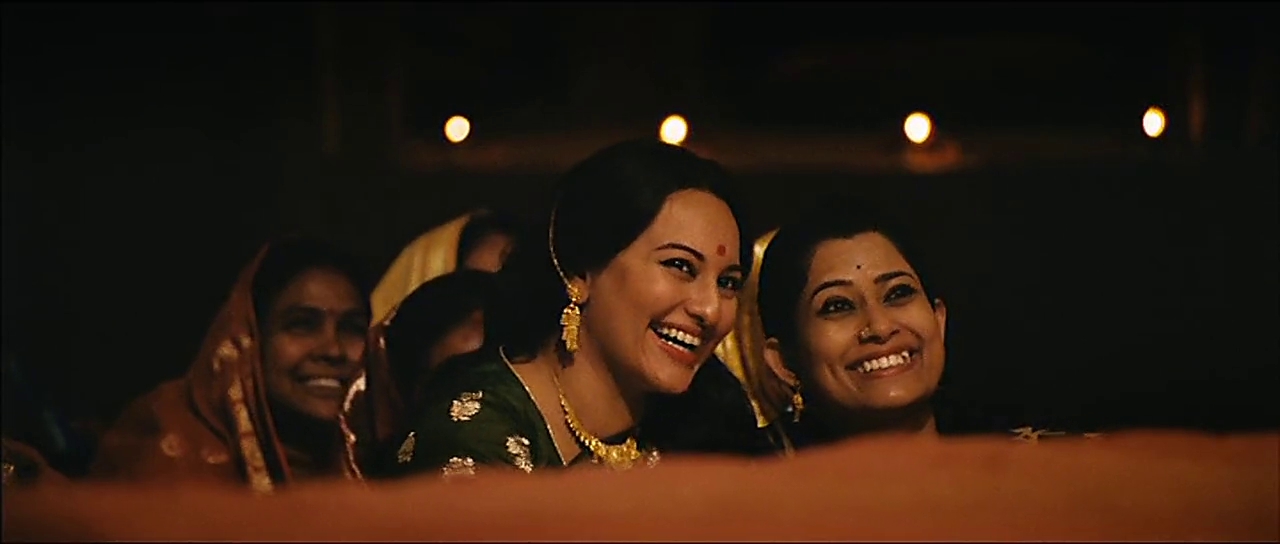 Soon we hear Pakhi's father narrating a rather heartbreaking folk tale of a Bheel Raja – a story that eventually becomes the essence of Lootera.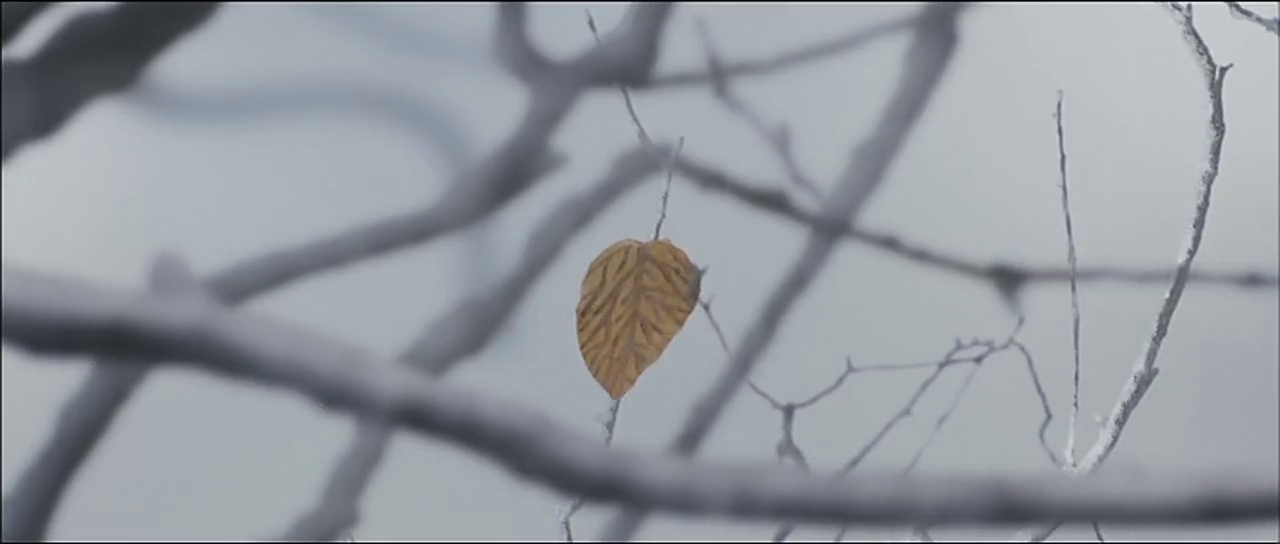 In one of the context-setting sequences, the iconic number 'Taqbir Se Bigdi Hui' from Baazi makes a full-fledged appearance. We see Varun compatriot Devdas (Vikrant Massey) endorsing how Dev Anand is a man worth admiring. If we look closely, Anand's character sketch eerily matches that of Varun – a man with abstruse morals who indulges in criminal activities for emotional reasons.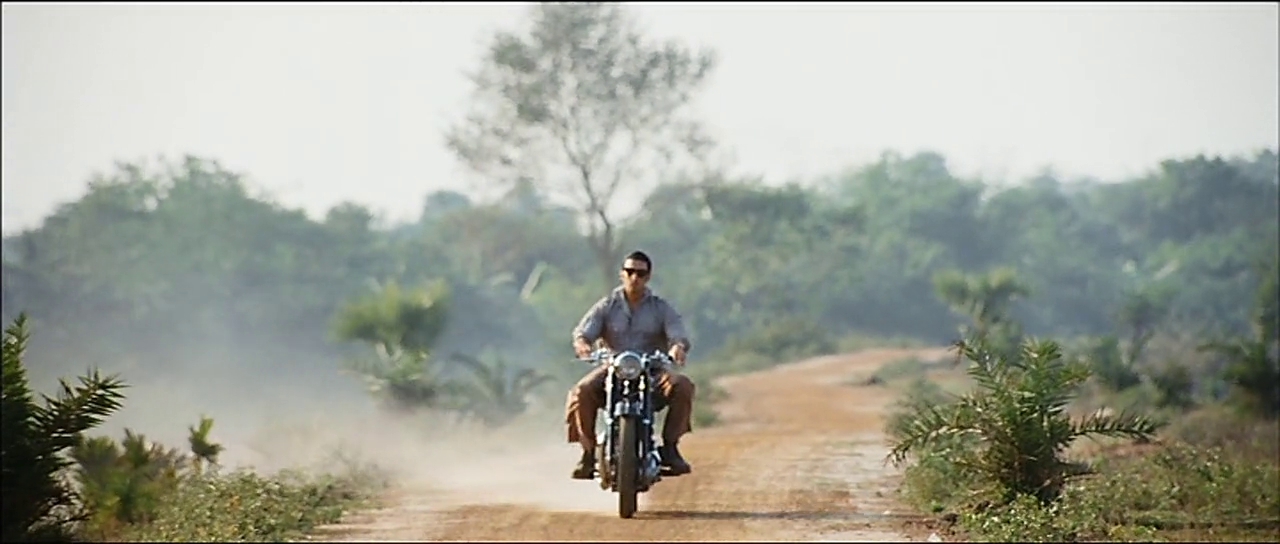 Betrayals and penultimate redemption…
True to its title, Lootera remains essentially a story of betrayals. Heartbreaking in every sense of the word, the film also makes us rethink the direct metaphors it throws us at us. Zamindar equates himself to the Bheel Raja who was betrayed by his queen. She asserts how Pakhi means to him as much as the parrot meant to the king. Upon a closer look, one might also associate Pakhi to being the king in question who is royally deceived by a romantic suitor.
In one of their later encounters, Pakhi doesn't think twice before accusing Varun of her father's demise.
In a brief stretch that follows, we witness Pakhi pen down her thoughts…
"Sab kuch peeche chodkar aayi thi, sab bhool jaane…
Pata nahi kyun tum wapas aa gaye, pata nahi kyun maine aane diya…"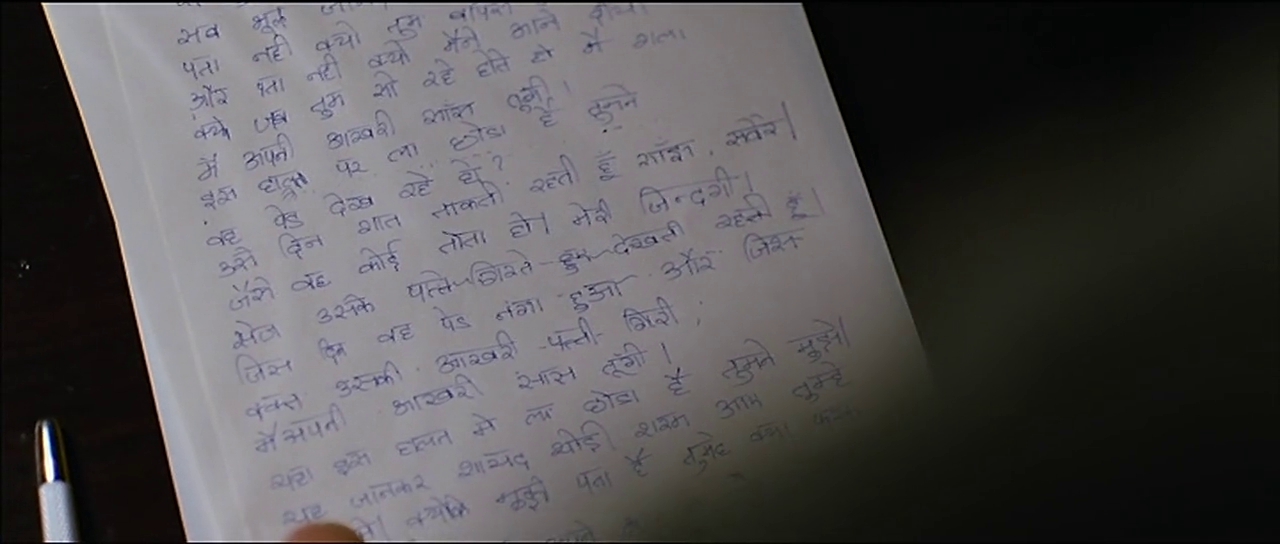 Much like Bheel Raja's story, Pakhi assigns her mortality to the last leaf that was to fall off the majestic tree in her courtyard. She isn't remorseful of letting Varun know how miserable she is. Despite her attempts to make him feel astutely guilty of his actions, Pakhi still refuses to betray him. Her vendetta remains affectingly internal, giving Varun clearer reasons to repent his decisions.
Is there anything that he could have done? Perhaps discovering a way to gift her immortality. These reactions say it all…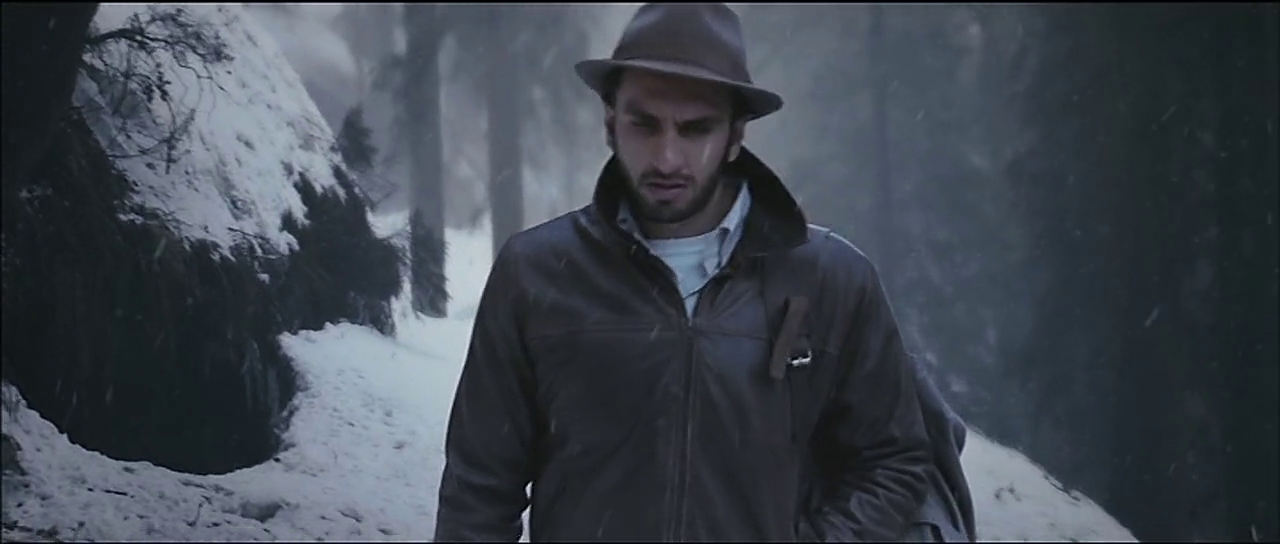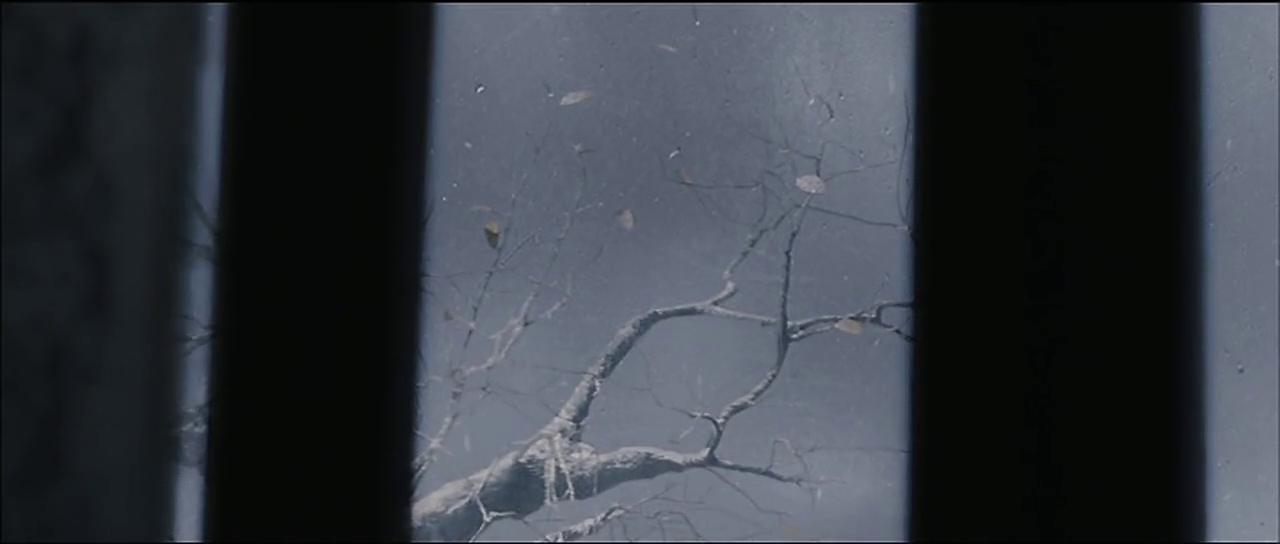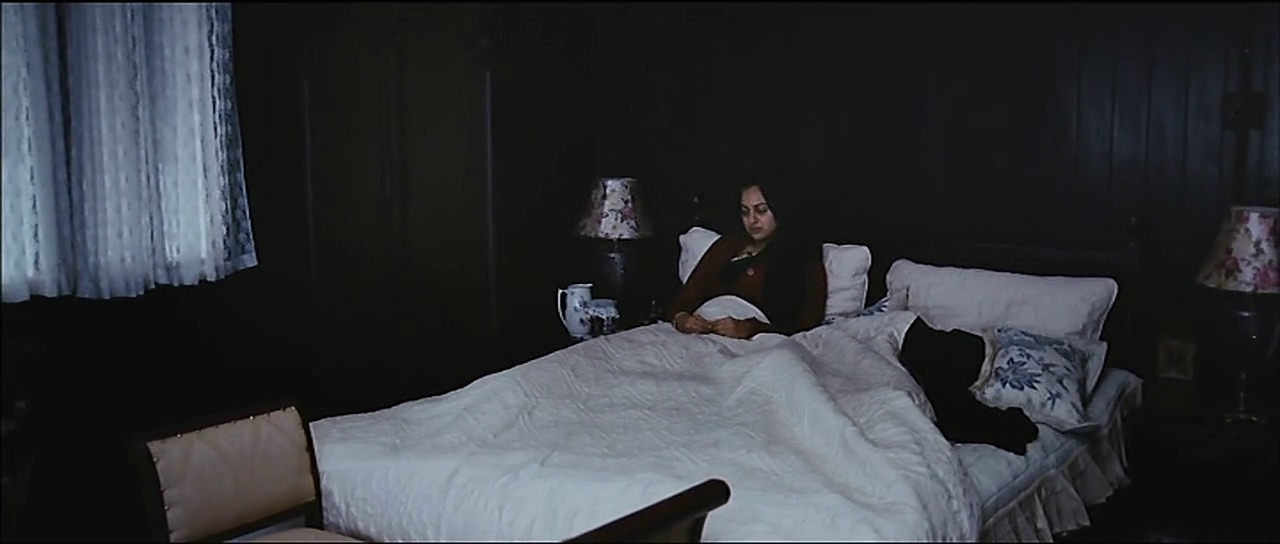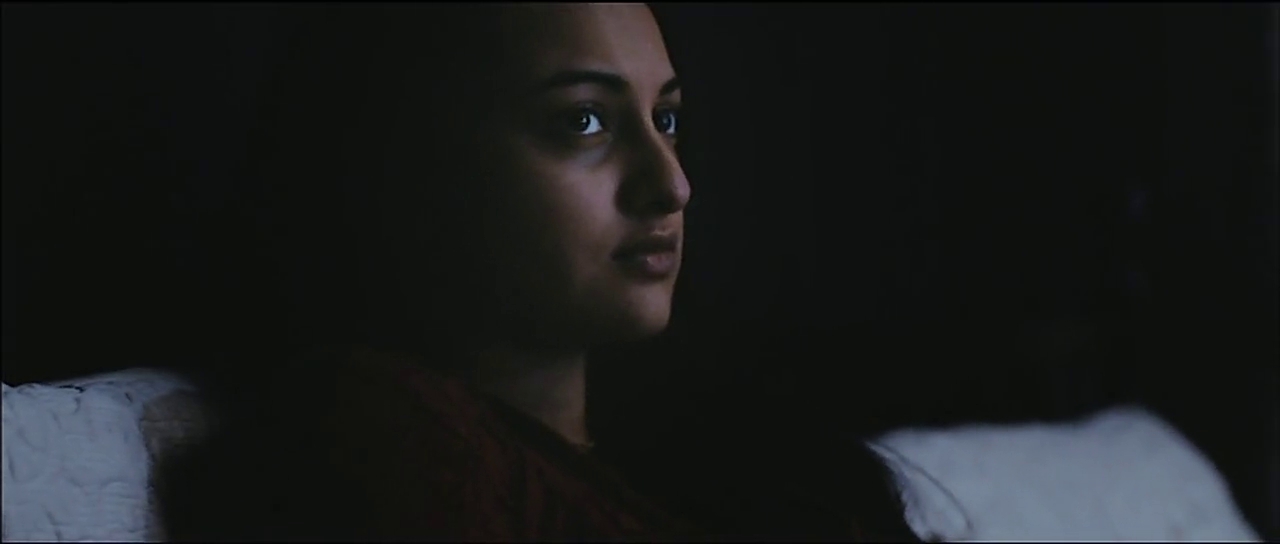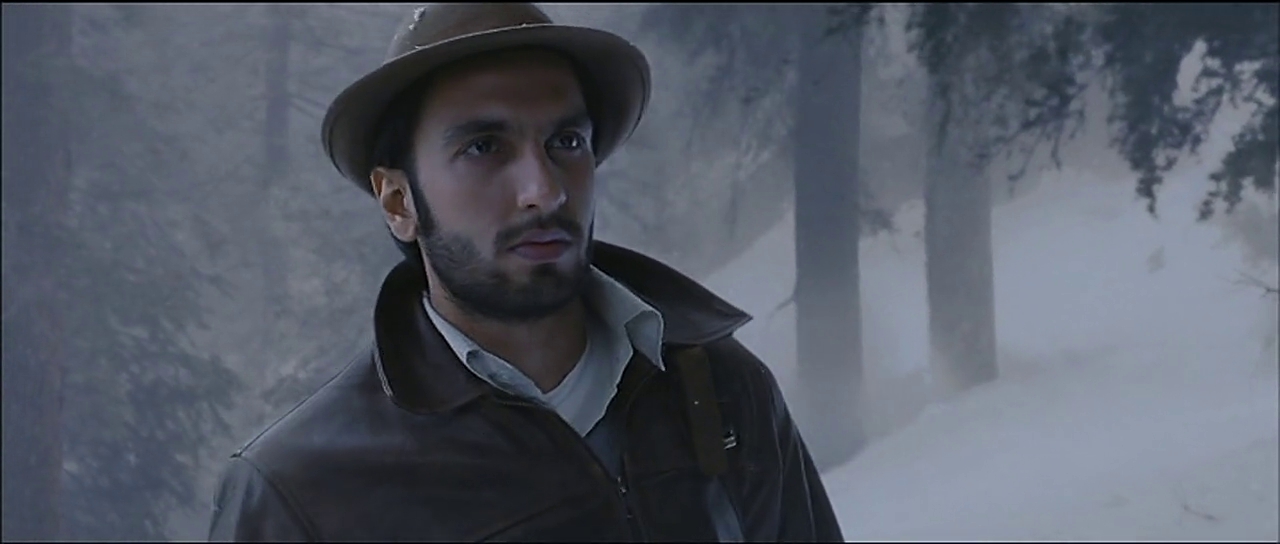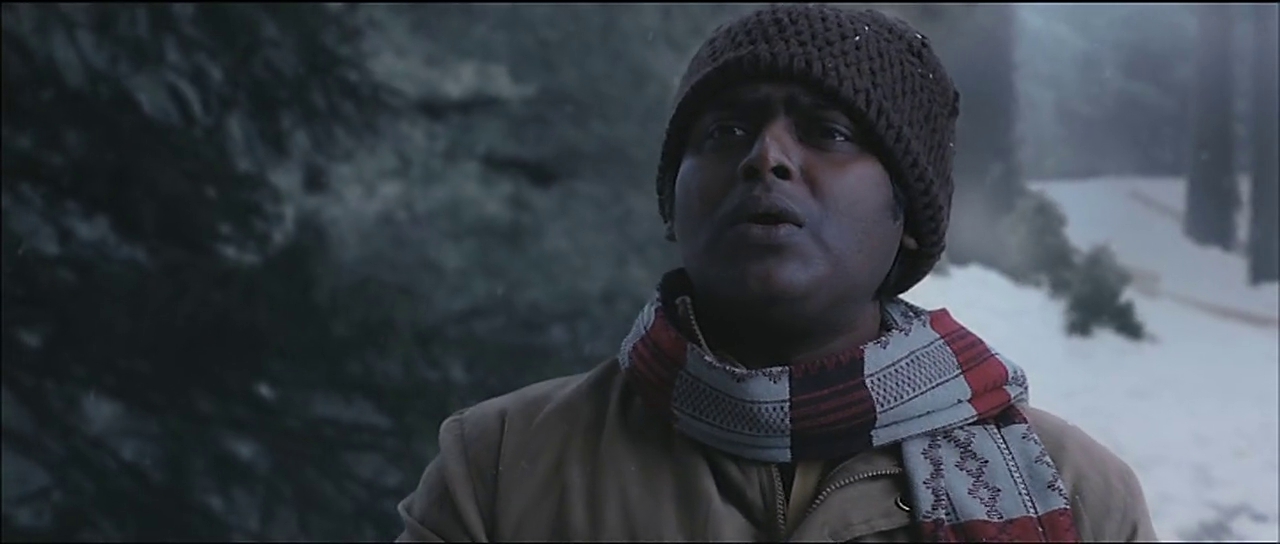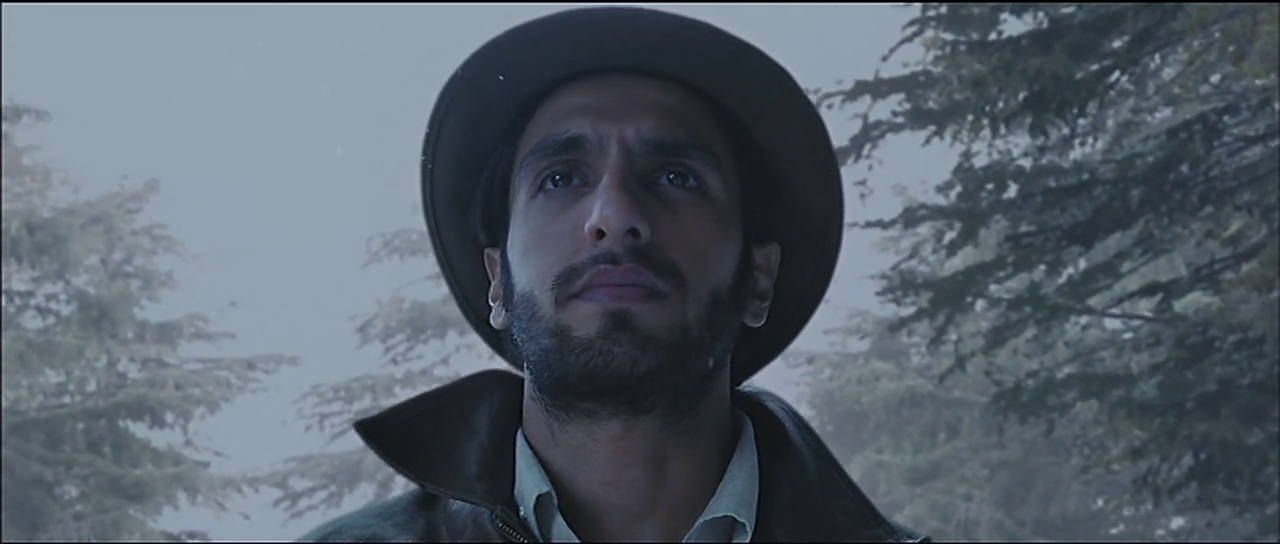 And he does so, forgoing his chance to escape! The last leaf on the tree stays intact safeguarding Pakhi's life – in a way Varun himself couldn't ever have. And years later, Lootera gleams on like an unfinished painting in motion with umpteen strokes remaining to added.
Lootera is now streaming on Amazon Prime Video and MX Player.