Seventeen years back, on the 13th of June, released Aziz Mirza's romantic drama Chalte Chalte – a film that proves for the umpteenth time that the story is NOT the backbone of a good and enormously engaging film. Starring Rani Mukerji and Shah Rukh Khan in the lead, Chalte Chalte is the classic love story where the spotlight is on the individuals' character contrasts. The tagline is as generic as "Opposites Attract" and the leads are named, ahem, Raj and Priya. On second thoughts, I wouldn't have appreciated fancier names for the couple either because the plot seems designed for the common man, with ordinary names, dreams and middle-class pursuits.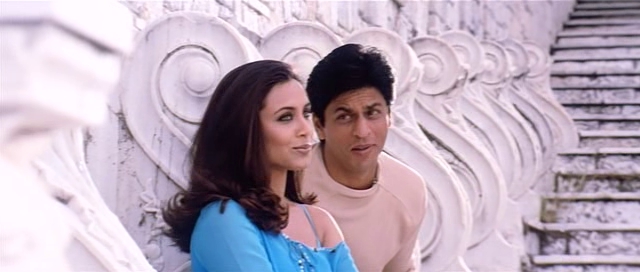 Chalte Chalte is also relevant for the transitional period it came at. Hindi cinema was slowly shedding its colossal blockbuster framework, making way for nuances and finer storytelling.  Also back in the early 2000s, Shah Rukh Khan's image was gradually being built by the Karan Johar brand of cinema in a way that we associated him with mammoth wealth. Designer clothes, spotless makeup and plush foreign locations, Khan's persona was larger-than-life in every sense of the word. It is at this juncture that Aziz Mirza surprised one and all by letting Khan don the garb of Raj Mathur  – oh, let's just excuse the ever-familiar, privileged caste of his. A truck company owner, Raj lives in a modest apartment, somewhere in the suburbs of Mumbai. He is loud, funny and down-to-earth. He drives a Hyundai Santro and not a BMW. He is a motor-mouth as Khan is in most of his films but here it rings closer to reality. He appears to be living a distant life from his family members and Chalte Chalte doesn't disclose why. Easily a ploy to avoid another angle of familial conflict in the setup, the absence of families was an unexplained commonality in majority of rom-coms of the time. Instead, in Chalte Chalte, we get a handful of supporting characters circling Raj's life with the most interesting one being Johnny Lever's Nandu – a rare dramatic part for the severely typecast comic actor.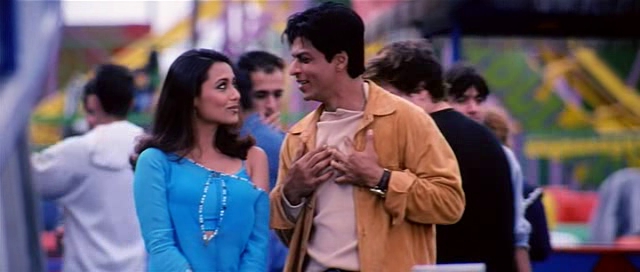 As they say, love happens in the most bizarre of ways and between the most unalike people. Raj falls for the beautiful Priya (Mukerji), an NRI and an aspiring fashion designer. Coming from an affluent background, Raj's middle-class ways is new and amusing for Priya. However, like how most conventional Hindi film heroines' personalities are designed, Priya is shown to be equally grounded. She is not in awe of her family's prosperity and is willing to give it up for the sake of love. Here again, the writers feed on the male lead's [Raj] ego on how a woman stops being the heir or a part of her parents' family once she is married off. It is irksome when the egocentric Raj refuses gifts from Priya's kin and treat them with visible disdain. A lot of it has got to do with his personal feeling of being deficient (financially and otherwise) which is an arc that the film chooses not to close.
It is clear that the director realized the basicness of his plot in the initial stages itself. Nothing else explains why the story is narrated by a group of absolutely charmless friends of Raj and Priya. They go on cuckooing lines like, "Woh Raj aisa hai aur Priya aisi hai?" We, the audience, eventually buy into these differences and that can precisely be attributed to the actors' ability to convince us of their equation. What more do we need where there is Shah Rukh Khan in his classic loverboy mode wooing his ladylove to the hilt across locales of Mahabaleshwar, Mumbai and Greece?
The man does cutesy, teenybopper things as getting her a stuffed toy.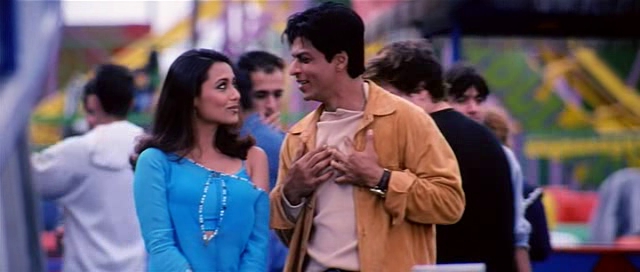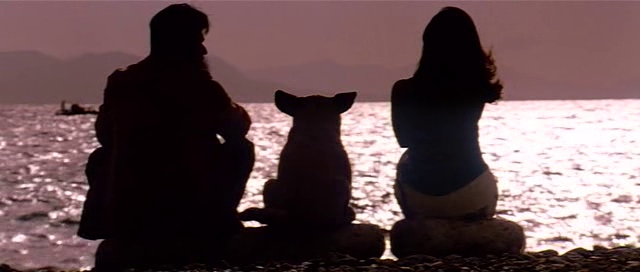 He even leaps into a wishing pond to make sure that her wishes are intact.
He talks dances and serenades in a way only Khan could have done.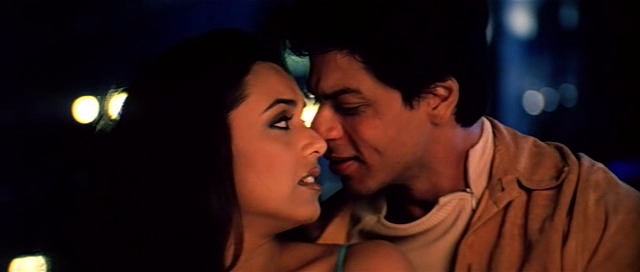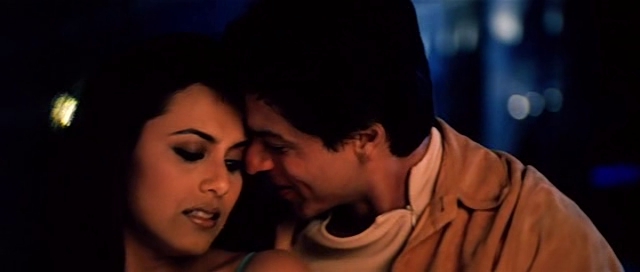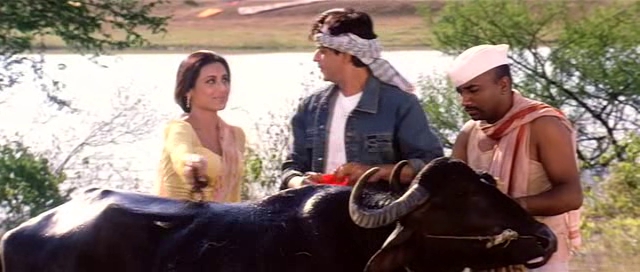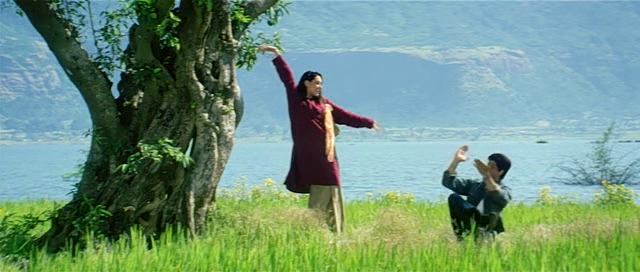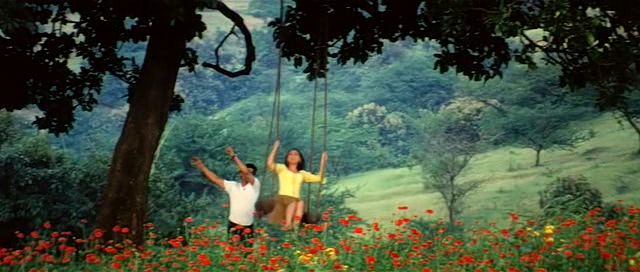 There is a staple dose of Bollywood-ness thrown in form of dialogues like this one.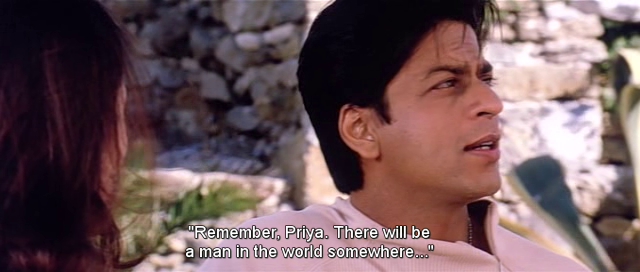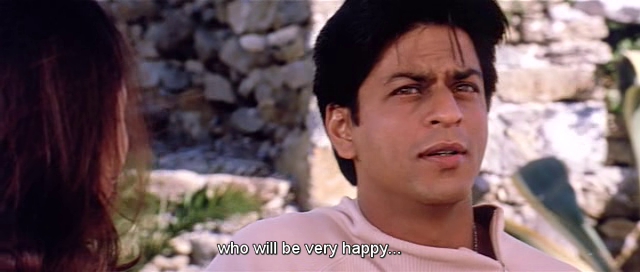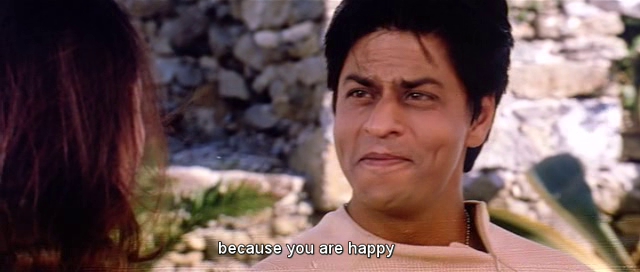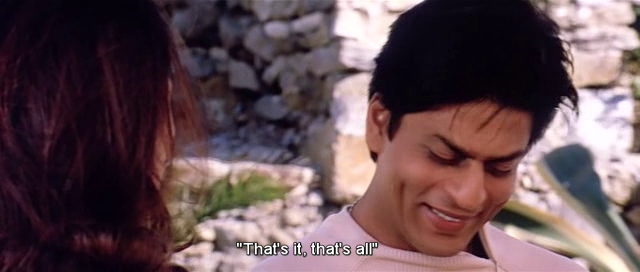 No surprises, sparks do fly after all these efforts. And I didn't quite mind this severely exaggerated union of theirs.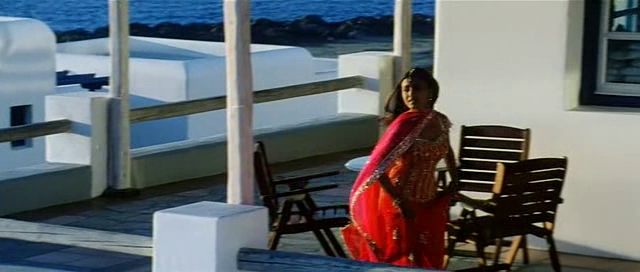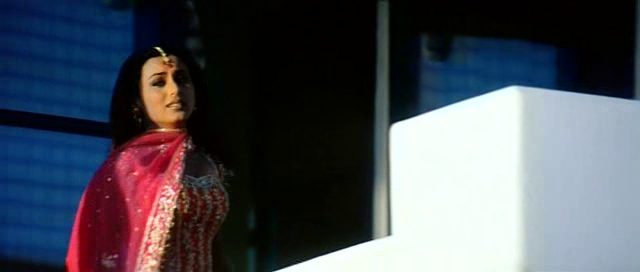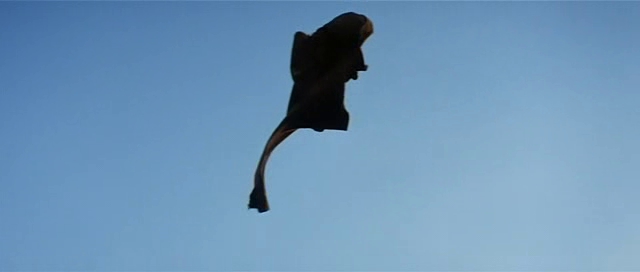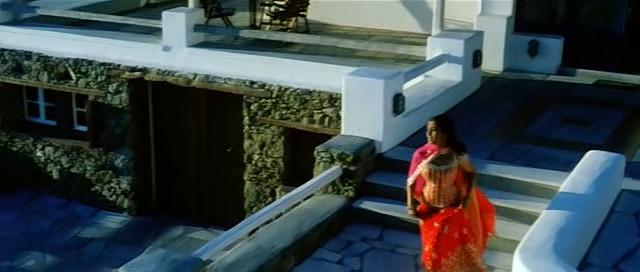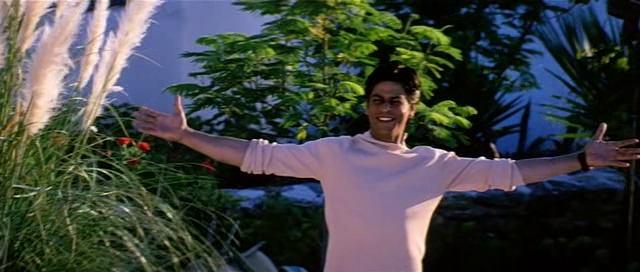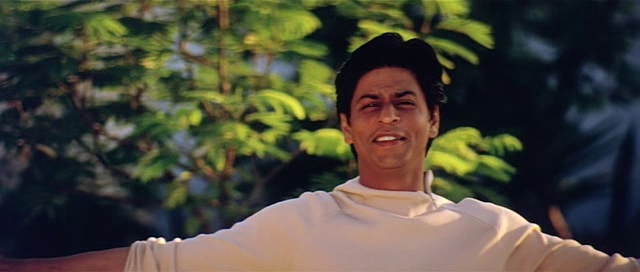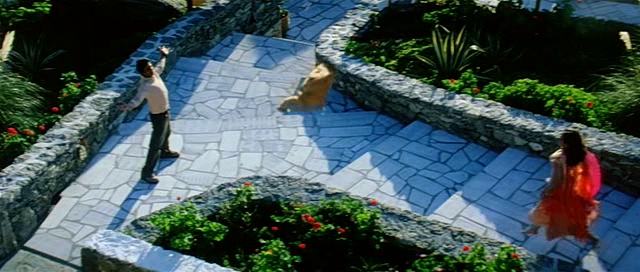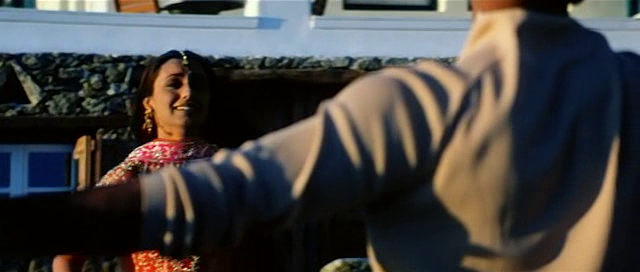 This moment is no walking into the sunset for Raj and Priya as the story soon pans out to have shades of marital discord, though not one that involves actual issues like, say, infidelity (something that Khan and Mukerji dealt years later in Karan Johar's Kabhi Alvida Naa Kehna). Raj and Priya continue to bicker, more like a lovable cat and dog pair left adrift. While the film strives hard at extrapolating the context to Raj's deficiencies, it is equally questionable why Priya chooses to let go of her career to enjoy marital bliss. Raj (thankfully) isn't shown to be averse to Priya's prospects of getting back to work. It is, however, Priya who pins all her hopes on her husband to make her life exciting. Often we hear her complain about how he doesn't find time for her and the relationship but it is also clear how she has plenty of it while he doesn't.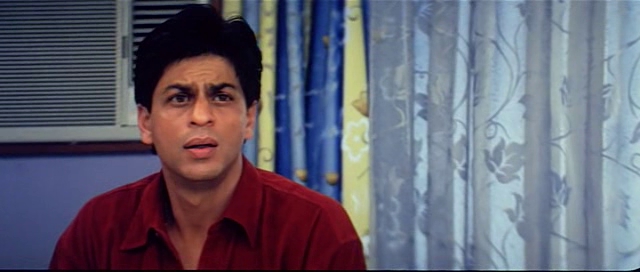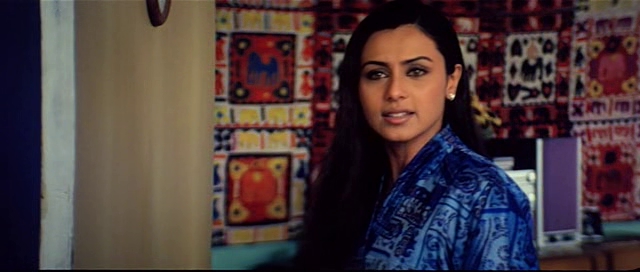 Towards the last hour, we see how issues worsen between the duo. As a lot of it arises from Raj's own insecurities, the film cheekily brushes aside the need for a woman's agency in matters of finance in her family. Come to think of it, their marriage is one that took place with the approval and blessings of Priya's family and given the way Raj alienates them [probably owing to his equation with his own family] is irksome. Being very much of a classic Bollywood romance, Chalte Chalte's problems find coherent solutions with an emotional climax at, surprise, surprise, the airport. With the way the film closes, one wonders if there existed prospects for a sequel and luckily for each one of us who love the film, the makers decided not to go ahead with such a travesty.
One of Chalte Chalte's less celebrated bits is in the fashion that cinematographer Ashok Mehta envisions his frames. It is being said that Rani Mukerji looked her sexiest best in this film with her svelte bod, Manisha Malhotra couture and burgundy hair with soft curls. Adding further sheen to her appearance is the, by now famous, iconic smokey eyes courtesy celebrated makeup artist Mickey Contractor.  Nevertheless, it is the magic of veteran shutterbug Ashok Mehta that makes Mukerji and her sizzling screen chemistry with Khan come alive to the fullest – for a fact, Mukerji and Khan seldom looked as gorgeous as they did in Chalte Chalte.
Mehta utilizes several angular frames, improving the stature and posture of his actors.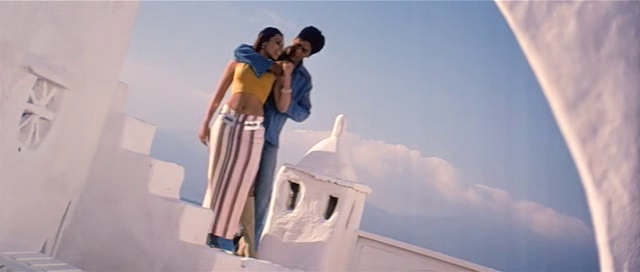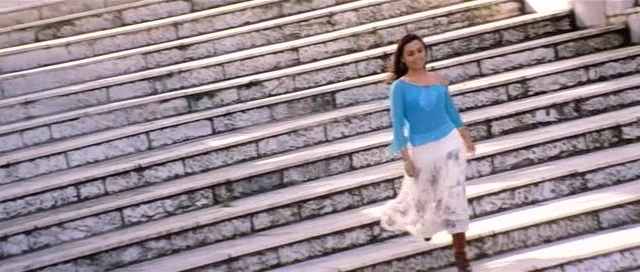 The blue and white palette in the Greece portions is delectable and adds to the sunny backdrop that the locations provide.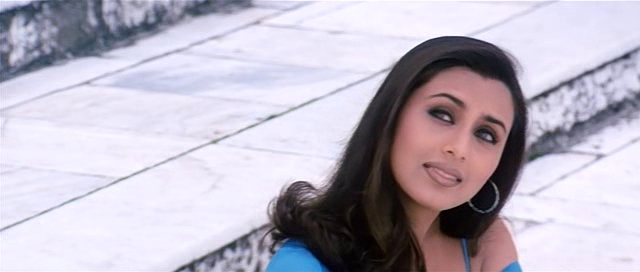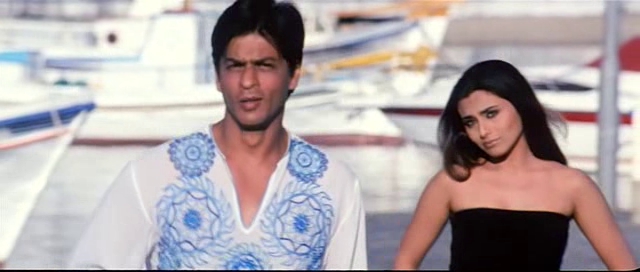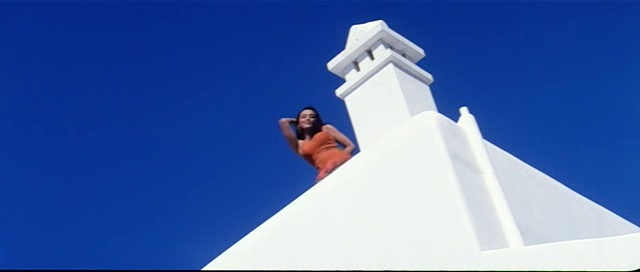 Usage of shadows and selective lighting in moments that involve emotional conflict is yet another Mehta masterstroke.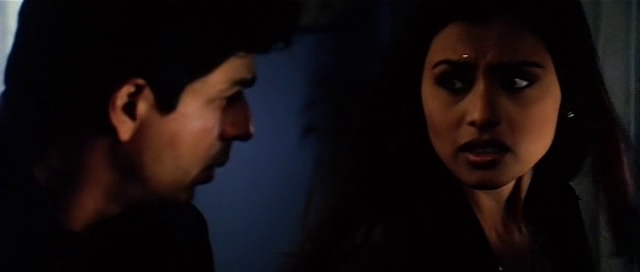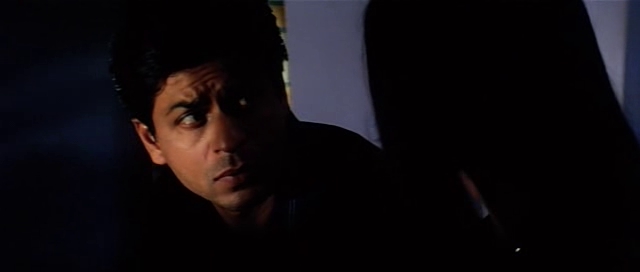 Mehta's chemistry with the actors and the spoken lines, especially in the musical numbers is well-studied to say the least. He also knows his game when it comes to using slow motion shots. The love song Tauba is a fine example on how to integrate the above elements, making full use of the actors' steamy chemistry.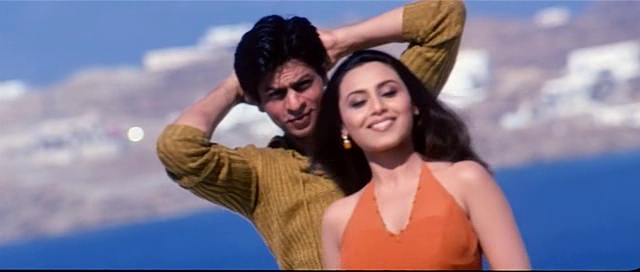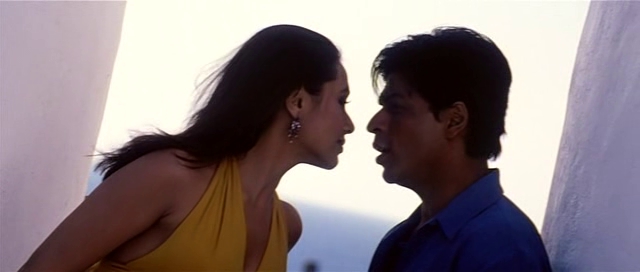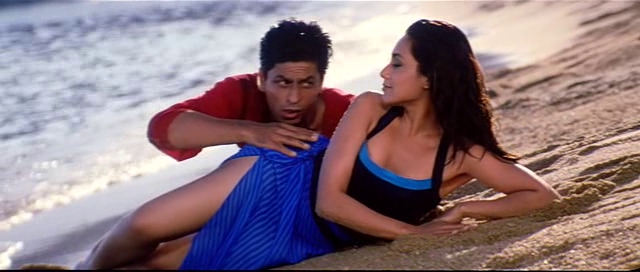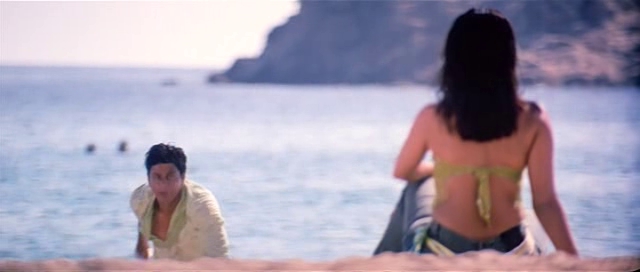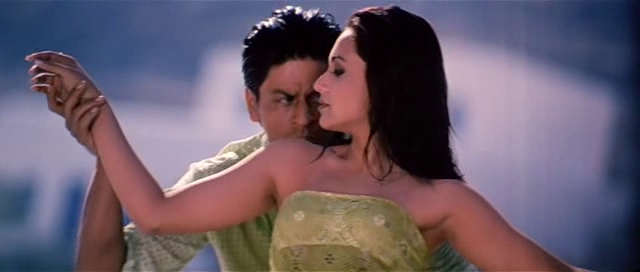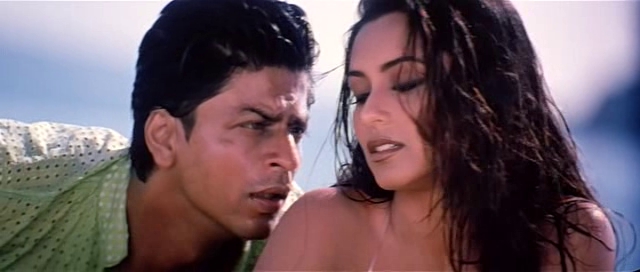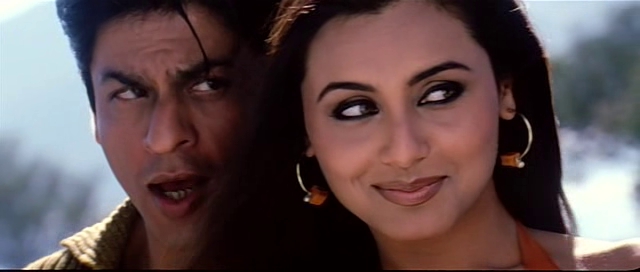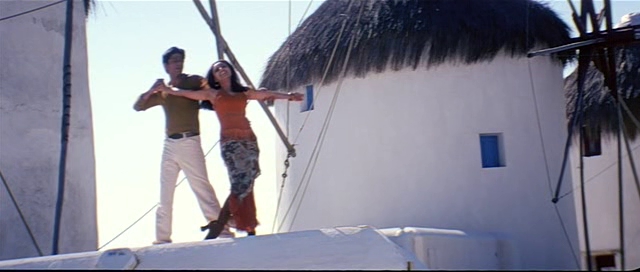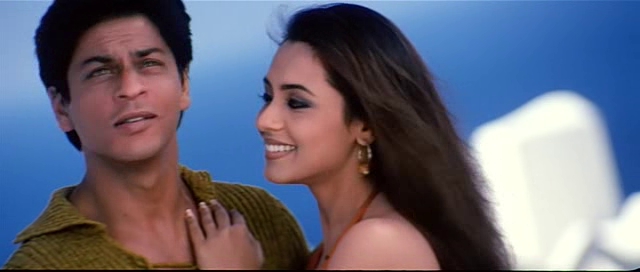 On the writing (Pramod Sharma, Ashish Kariya, Rumi Jaffery) front, it is evident how Chalte Chalte follows the conservative Bollywood scheme where a volatile sequence is followed by a song or a slightly comedic one. The pattern is maintained until the pre-climax which takes an emotional high tone. Hand it to Khan and Mukerji, we get just the right kind of Bollywood melodrama – which doesn't cringe to allergy-inducing levels.
We also see how the characters are immensely traditional and conservative even though they are modern in other respects, especially for Priya who happens to be brought up in a European country. A key scene where Raj welcomes Priya to his humble home, complete with traditional nuptial rituals plays a precious role in defining the same.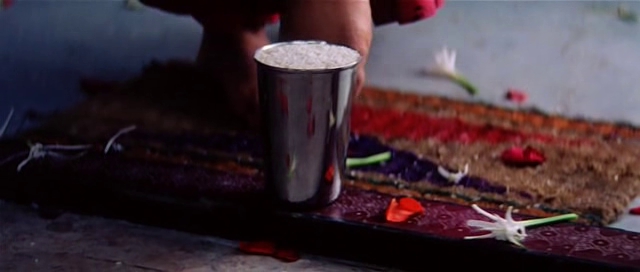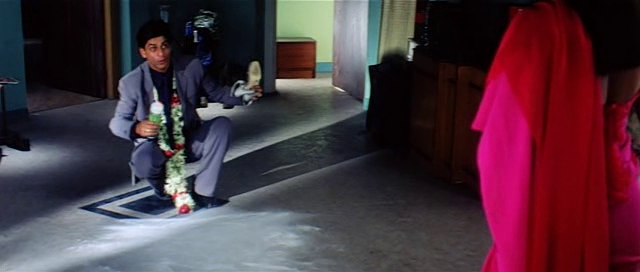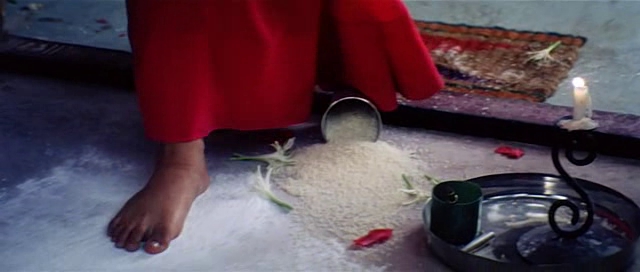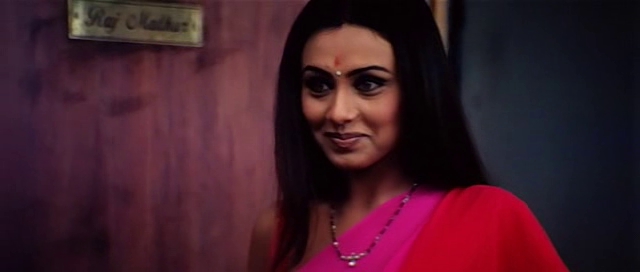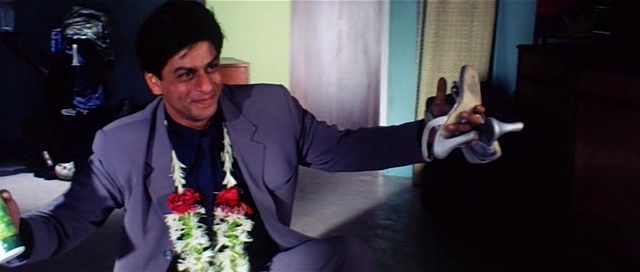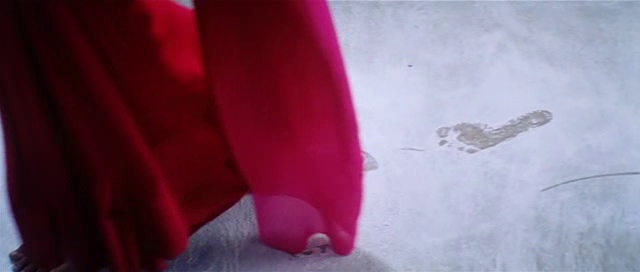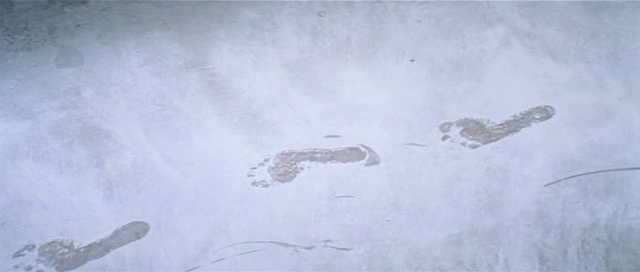 Even in terms of characterization, we get a sense of how Raj is the archetypal faulty hero whom the film does not glorify. He stoops to the lowest lows and even gets slapped by his wife in a moment of severe insensitivity. Also like several of Shah Rukh Khan's iconic characters, Raj doesn't bother showing off his vulnerable side either. He weeps to an extent that we end up being convinced of Raj's mistakes and want Priya to give him another chance. In yet another neat touch towards the finale, the couple continues their never-ending squabbling, which makes sure that we exit the screen with a smile on our lips.
For sure, Chalte Chalte is conventional and avoids delving into greater complexities. It focuses on the protagonists' easily resolvable concerns while imparting several moral lessons that were atypical to Hindi film rom-coms from the yore. Precisely summing up the idea is the lesson that Johnny Lever's character extends, "Ek zindagi, ek ladki, ek mohabbat aur ek gaana…"
Chalte Chalte is now streaming on Netflix.