"Bharat"… A vulnerable film on family virtues often threatened by needless machismo!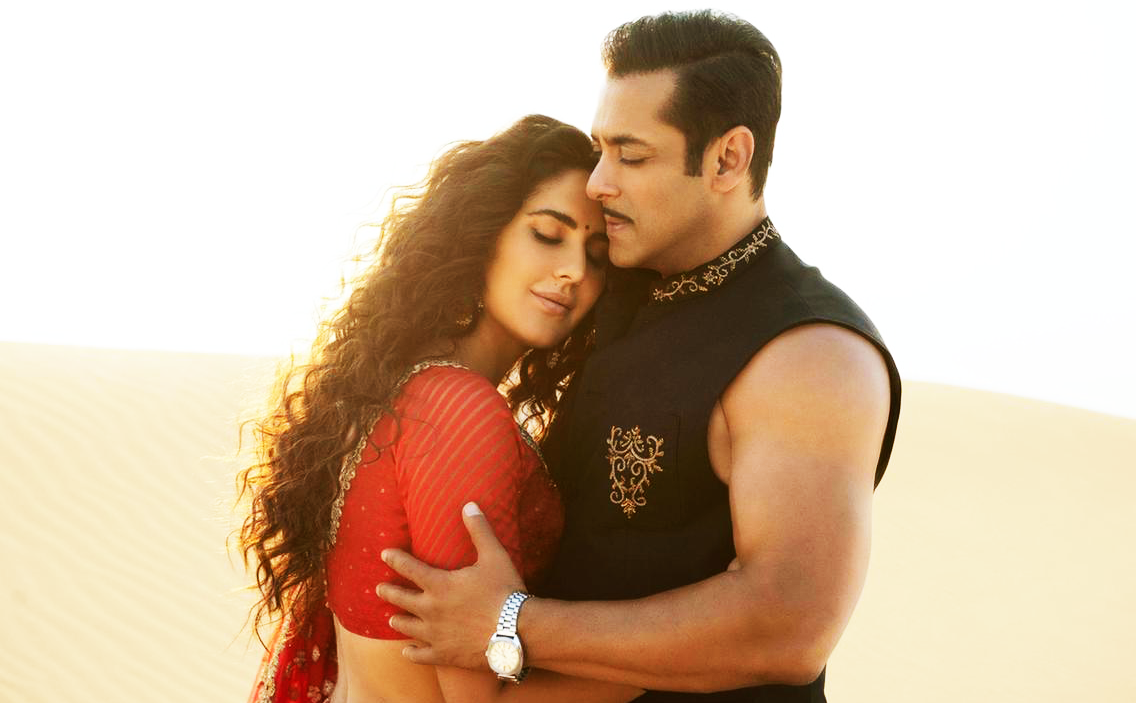 Read Time:
7 Minute, 8 Second
There were days of promises – mother promise, God promise and 'insert-your-favourite-person' promise. Often stronger than legal agreements, these promises were often part of films and literature, forming significant plot binders. Days have passed and the concept has nearly erased from pop culture, if not from real life. Director Ali Abbas Zafar's latest venture titled Bharat is all about a promise that its protagonist Bharat (Salman Khan) makes to his father (Jackie Shroff) during India-Pakistan's partition. The promise contains nothing extraordinary but elements of basic domestic well-being. The screenplay (Zafar, Varun V. Sharma) and Khan's presence ensures that this seemingly basic proposition is elevated to levels of big screen magnificence. Does it work? Maybe not exactly as a proponent of quality cinema but boy, the film is entertaining.
Separated from his father and a younger sibling in Lahore during partition, Bharat lives in old Delhi with his mother Janki Devi (Sonali Kulkarni) and the extended family. Becoming his life-long bestie is the fun-loving Vilaiyat Khan (Sunil Grover). Divided implicitly into episodes, Bharat sees its leading man as a circus performer in his later twenties to early 30s. Destiny takes him to the Middle East, followed by a Merchant Navy stint and eventually to attaining domestic bliss but not of the regular kinds with wife and children. Bharat's love interest is his recruiter from the days of Gulf period, Kumud (Katrina Kaif) whom he fondly addresses 'Madam Sir' (something that strangely reminded me of the Pinoy way of addressing gender queer people).
Adapted from Korean film Ode To My Father, Ali Abbas Zafar's film is less about the plot and its character. Bharat is akin to a recipe which contains all agreeable ingredients. The flavour is just about right and the proportion is amenable. It is one such dish that you do not mind savouring even if the main constituent is not exactly a favourite. The design is such – populist, family-friendly and a complete tearjerker. Centred solely on its lead protagonist, Bharat expectedly has the rest of the cast serving his cause. Bharat's quest becomes the film's sole objective. As a result, Zafar does not give individual dreams or ambitions to any of his characters. Those who do not wish to participate in the leading man's mission – for instance, Radha (Disha Patani) – are immediately cut off from the plot. The film's insistence on focusing only on one person is so prominent that it comes by as a surprise when we witness Vilayat getting married.
To elaborate further on this peculiar disposition of Bharat, let's look at the way Katrina Kaif's Kumud has been characterized. She is an orphan but is educated and works with respectable employers (diverse like chalk and chocolate, by the way). Yes, we can consider how she falls for Bharat's irresistible charm. But how about some personal goals? Even though the film shows Kumud as someone decisive, all of her movements and life events are tuned to Bharat's impulses. She even chairs as the Creative Head of Zee TV in the early '90s and the writers' only reason to place her there is to kick off a reality television show that unites Indians and Pakistanis separated during partition. Well, I am not sure how much of a worthy investment that is for a National channel in that era, fresh off the economic liberalization boom in India. As for Kumud, the film could have well have been her story, a more fascinating one at that.
Running for close to three hours, Bharat follows the standard commercial cinema template. I must agree on how there is not a single dull minute. Be it with the songs, humour and an intense weepie tenor towards the finale, Bharat is nearly the manna that a common man might have desired for, this season. However, what the film lacks in accentuating the said model is the clear lack of conflicts. Staging of some of the difficult moments in Bharat's life works to great effect (the mine accident) wherein some fall flat (the sea pirates' episode). There is a cardboard villain who exists only so that we are reminded that this is a Salman Khan film after all.
Among other things, I will give it to Ali Abbas Zafar for keeping Bharat largely neutral in its political leanings. But for a narrative that pans from 1947 to 2010, the film is least interested in the nation's history despite a faux nationalist tagline. It does address the rising unemployment in the '60s, followed by Bharat's sermon on how foreign exchange can bring 'tarakki' (development) to India. The emergency period stands mentioned but its impact on his family or their business is not explored. It also talks about privatization and land redevelopment in the '90s and 2000s but with zero concise backgrounds. Anyhow, the most interest bit out here – even though cheesy as hell – is one where Bharat extends the need of certain socialist policies at his workplace, to his foreigner employer in the middle of a Middle Eastern desert.
Bharat also scores a little with the way it etches the partition era. Unlike the recent Kalank, the inhabitants of Lahore do not resemble those from costume dramas or theatre of the absurd. The emotions are heightened, certainly, but the production design and overall look-and-feel emerge from a realistic sphere. One might still question the costume design for zero research or perhaps a brief that prevented them from doing any. Cinematographer Marcin Laskawiec's fascination for circular shots is an add-on in accustoming us to the surroundings which are perhaps not very common in Salman Khan films. Vishal-Shekhar's music is zingy with 'Slow Motion' and 'Chashni' being elevated further by the way they are picturized. Julius Packiam's background score is neat and works well for the genre.
As for the central acts, hoping for earth-shattering performances in a Salman Khan – Katrina Kaif is similar to finding an iceberg in the Red Sea. Salman Khan, bearing his usual stiff body language and questionable diction, does occasionally move you with his vulnerability – brownie points to the dialogues and a handful of romantic scenes. Kaif tries hard and is also agreeable to a very large extent. Then again, we tend to measure how an actual performer could have added beautiful layers to Kumud which Kaif and her effortful ways couldn't. One major saving grace here is the organic chemistry shared by the lead pair which is sizzling, irrespective of their individual prowess in the emoting department. The supporting cast led by the excellent Sunil Grover forms the life of the plot which, as mentioned before, is high on catalysts. Jackie Shroff shines in a brief role while Sonali Kulkarni is a delight as always. Some bizarre dialogues notwithstanding, Disha Patani sparkles in a cameo. Ditto for Brijendra Kala as Chacha whose episode, easily, is the film's most engaging passage. "Mere ladke nahi aaye hain," laments Chacha about his friends stuck in a mine and it's impossible not to shed a tear for his genuine love for strangers in days of endless toiling.
One might cite how Bharat's length is its prime problem area. Well, it indeed is. However, it can be attributed more to the film's inability to spice up its second half which is filled with simple problems and even more simplistic solutions. The first-half, in comparison, is adequate in terms of establishing the film's intent. The larger-than-life projections are on point, the love story gets its share of footing, the intrigue levels are maintained but only to nosedive after the mid-point. Bharat does salvage things in a predictable fashion towards the finale by managing a bunch of closures. You also get to see the graceful Tabu in this phase. But the moment you realize how the film has finally picked up for good by making Bharat a vulnerable everyman, the film shift tones yet again – to a classic Salman Khan Eid bonanza where the man (who is in his 70s, by the way) bashes up a gang of youngsters on bikes! A tiny semblance of sanity would have been nice in a film that is not outright atrocious, I say.
Overall, Bharat could have a been lot more if its leading man had the nerve to focus a little less on himself and allow the film to flourish in its world, around its people. Ah, never mind!
Rating: ★★★