Locarno Review: 'Shankar's Fairies' is a reflective journey to 1960s India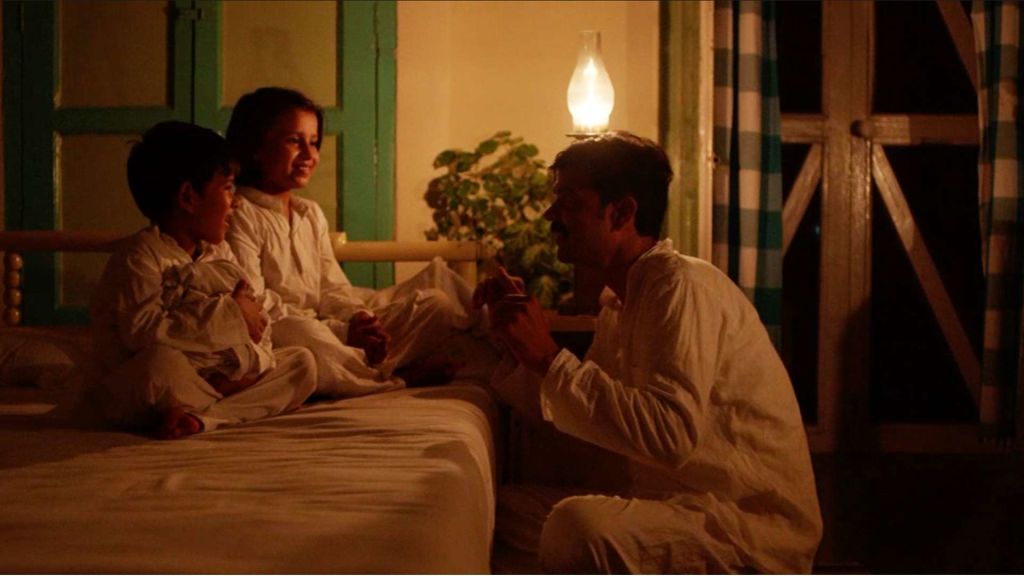 There is nothing that equates to the tenderness of childhood. Our growing-up years are filled with endless questions, dollops of curiosity, and many mesmerizing stories. Director Irfana Majumdar's Hindi language film Shankar's Fairies set in 1962 portrays a network where a bright little girl Anjana (Shreeja Mishra) forges a bond with the family housekeeper Shankar (Jaihind Kumar).
The elder daughter of a senior police officer (Gaurav Saini) and his artist-homemaker wife (Irfana Majumdar), Anjana lives in a village. The era is that of the tumultuous Indo-China war and the after-effect of the same is felt even in the remotest corners of India. So much so that Anjana's schoolmates pass on a joke around Chow mein linking it to a possible Chinese invasion. While I found it a little too mature for the children's understanding of the scheme of things, it makes sense if we believe how they might have overheard their family members crack the same one-liner.
Overhearing and observing are also ways that Anjana satiates her inquisitiveness with. While she shares a warm bond with her police superintendent dad, her mother is enterprising and strict. However, it is through Shankar that her imagination effectively develops. The man is a fountain of vivid folk tales. By painting simple yet magical images of otherworldly beings such as witches and fairies, Anjana goes on to nurture a sharp, creative mind. Her teacher – at one point – applauds the young girl for her writerly bent of mind.
ALSO READ: Tribeca Review: 'Last Film Show' is a bittersweet ode to cinema from the Indian countryside
Aside from the warm yet somewhat distant bond that Anjana shares with Shankar, the film also acts as a fine character study on the latter. Serving his employer for decades, Shankar hails from a far-away village. Through the lens of Shankar's understanding of the world, the film subtly addresses concepts such as caste, class, and economic barriers that (still) separate people in developing countries. There are fleeting mentions of the war, the dacoit culture in the area, police violence, convent school disciplines, and religion besides cleverly underlining politics, hierarchy, and the never-ending loop of disparity in the Indian society.
What impressed me the most was how Shankar's Fairies plays off like a gentle memoir – which the film turns out to be, though suitably fictionalized. The mood is akin to Arundhati Roy's God of Small Things but only less eventful. Majumdar seems fascinated by the idea of capturing the time period as much as she is in exploring her lead character Anjana's mind. Shankar's thought processes remain unexplored and understandably so. For a story that is conceived by the school-going daughter of a privileged couple, there's only so much information that the narrative would yield about their loyal yet mysterious family servant.
Filled with life-like performances that mix beautifully in its atmosphere, Shankar's Fairies is also a photographic delight. The music (rich in piano notes) is another captivating factor as is the production design which is minimal and true to the era. As it culminated, Majumdar's film left me with a soft, compassionate feeling while also painting a rough picture of how normalized is inequality in Indian society.
Rating: ★★★★
The film was screened at the 74th Locarno Film Festival.