"Raazi"… This journey of an ordinary girl who becomes a spy keeps you on tenterhooks!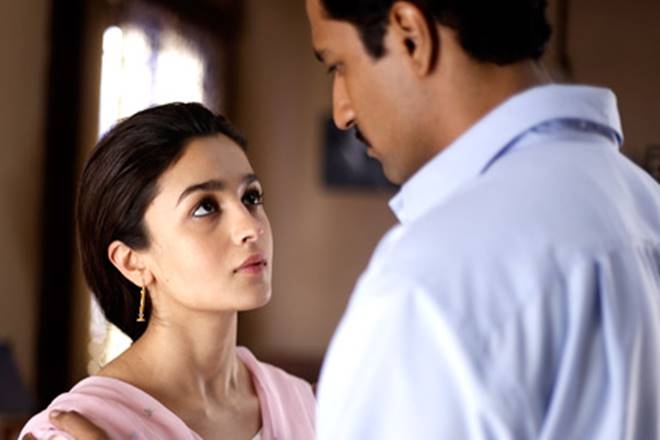 Read Time:
3 Minute, 54 Second
Sensitivity. One quality that resonates the most with me in anything fictional – be it literature or cinema. Now at the cost of sounding slightly sexist, I would iterate how women filmmakers – even the ones who make colourful commercial potboilers – tend to catch this element with greater dexterity than their male counterparts. This might probably be because they have experienced the lack of it in the cinema industry, which is largely synchronized to work in favour of men. Director Meghna Gulzar, in her fourth outing, exemplifies the very same quality that her previous films had radiated uniformly. As a result, Raazi mirrors a complex story through its strong, vulnerable protagonist (Alia Bhatt) who is also astonishingly real.
Set in the early '70s, the film begins with a physically weak father in Kashmir making a difficult decision – that of sending his only daughter to Pakistan as an undercover spy. A spirited yet lithe student at Delhi University, Sehmat (Bhatt) doesn't question this decision. Given the way their family functioned over the years, she had a lesson imprinted in her brain, "Watan ke aage kuch bhi nahi, khud bhi nahi," Here begins her journey which kicks off with rigorous training which leads to the matrimony and, eventually, how she executes the plan.
On the story front, Raazi is less of a coming-of-age drama, as one would expect it to be. Of course, there is a loss of innocence but Sehmat, intrinsically, remains what she always was – brave, devoted yet deeply compassionate and vulnerable. As was the case with Meghna's previous film Talvar, Raazi relies heavily on supporting characters and incidences involving them and, therefore, it demands a great deal of attention from an average viewer. The screenplay by Meghna and Bhavani Iyer (adapted from 'Calling Sehmat' by Harinder Sikka) is successful in establishing relationships that Sehmat forges with people around her. There are certain notable cinematic liberties that they assume in order to even out the proceedings. While some of them are obvious to annoying levels (the one involving the anklet), a few are calculatingly integrated (the music lesson sequence). Also grating is the film's excessive length. There aren't any unnecessary sequences in particular, but the screenplay is conceptualized in a way that it demands extra screen time, which is quite a downer. Some of its dialogues might sound over-dramatic but are (luckily) far and few between.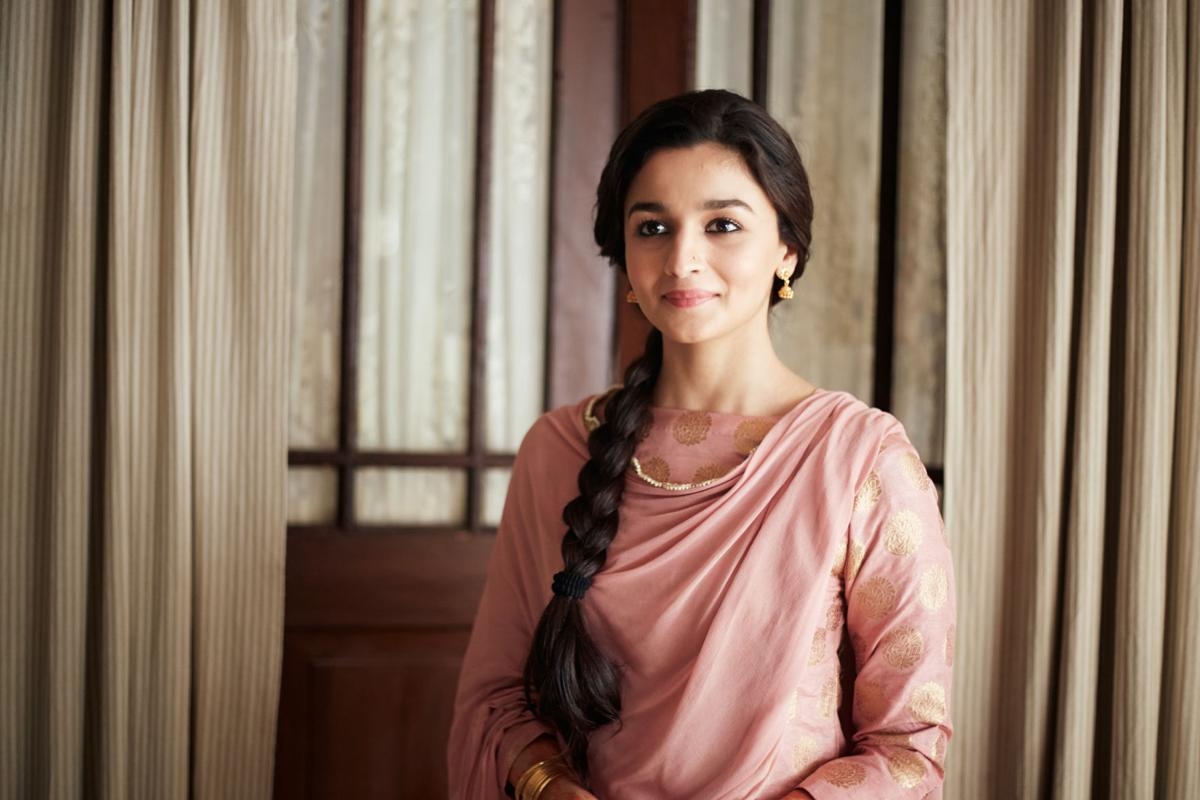 Having said that, a notable plus in Raazi is the uptight mood that Meghna Gulzar creates. The landscapes, the people and the terrific production design (Subrato Chakraborty, Amit Ray) succeed in communicating the enmity that exists between India and Pakistan. However, it remains a question how Brigadier Syed's family accepts an alliance from an Indian family in times of surging animosity between the nations. Sehmat's execution of her mission in Pakistan, too, works largely on Alia's tremendous ability to keep you on tenterhooks, aided ably by Nitin Baid's shot selection and an absorbing original score by Shankar-Ehsaan-Loy. The writing in the some of these portions do invoke the right sentiments but pales slightly in comparison to the rest of the film. The masterstroke, however, is in the way the writers deconstruct Sehmat's psyche. Right from her tiny apprehensions to absolute fears, Raazi makes us feel how Sehmat could be any one of us – just that her commitment to serve the nation stands unhampered by her individual vulnerabilities.
Present in almost every frame, Alia Bhatt's Sehmat is the pivot of Raazi. The lissome actor brings colour and personality to an emotionally perplexing part which is impossible not to empathize with. There are moments where we feel the actor is doing more than what the scripts asks her to. However, everything stands forgiven in the larger scheme of things as Alia stands out in several key sequences (notably the interval point and the breakdown towards the climax) proving her mettle yet again. Vicky Kaushal pitches in a controlled act and he knocks it out of the park in that single scene which demands histrionics from him. Jaideep Ahlawat is impressive while Ashwat Bhatt, Shishir Sharma and Amruta Khanvilkar lend able support.
While you exit the auditorium, you do notice the design of the film. Raazi is an extremely patriotic film, which does not singularize the characters for their nationality. For instance, an Indian citizen is teaching the song 'Ae Watan' to a bunch of Pakistani children and there is no oddity anywhere. What irks a little is the fact that the nations were in war despite myriad similarities. This, perhaps, is also the message that this sensitive and equally spellbinding film intends to spread.
Rating: ★★★★