Read Time:
9 Minute, 38 Second
Meenakshi is eloquent as she describes the world of her dreams:
"Akeli rehti hoon main apne sapnon mein…
Meri jo sapnon ki duniya haina…
Bikul saaf hai
Waha pe khushboo hai
Jahan pe sunehri dhoop aati hai…"
A nonchalant Maina interrupts,"Matlab foreign location rehta hai ya Indian?" Meenakshi is quick to reprimand, "Mujhe break mat karo Maina, mujhe break mat karo!"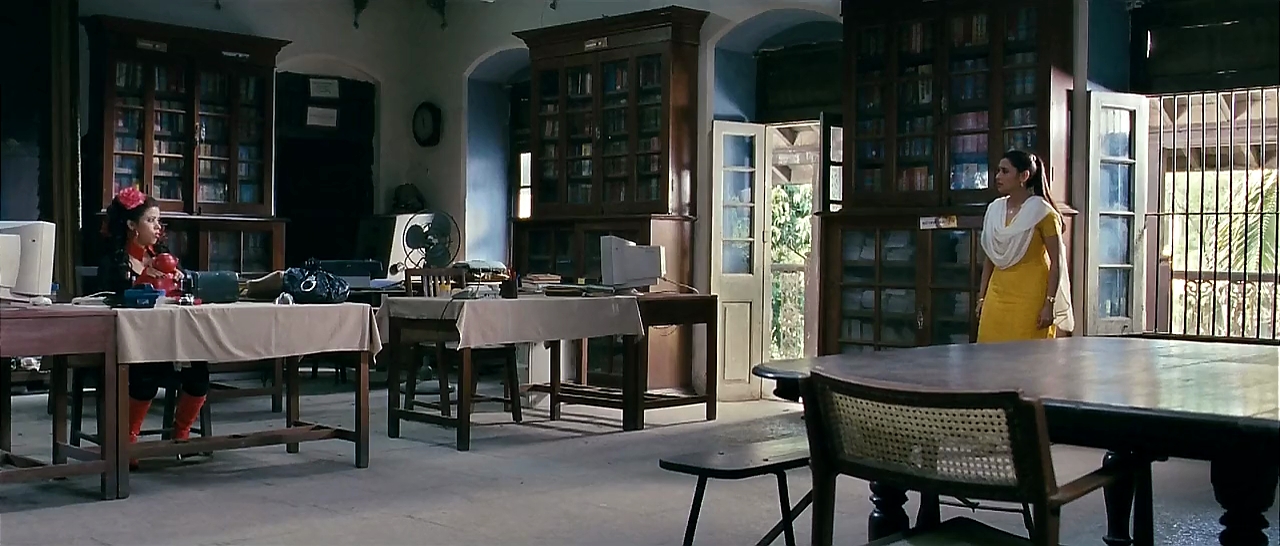 Released in October 2012, Sachin Kundalkar's Aiyyaa is a one-of-a-kind odyssey Hindi cinema was/is unaware of. For a film industry that celebrates genre films to the hilt, Kundalkar's film is many things rolled into one. In Aiyyaa, you see a clever comedy-of-manners template with a good chunk of absurdist humor, elements of magic realism, and no-holds-barred Bollywood-ness in parts. Labeled wakda (translates to quirky in Marathi) by the makers, the film could be confusing or cacophonous for many.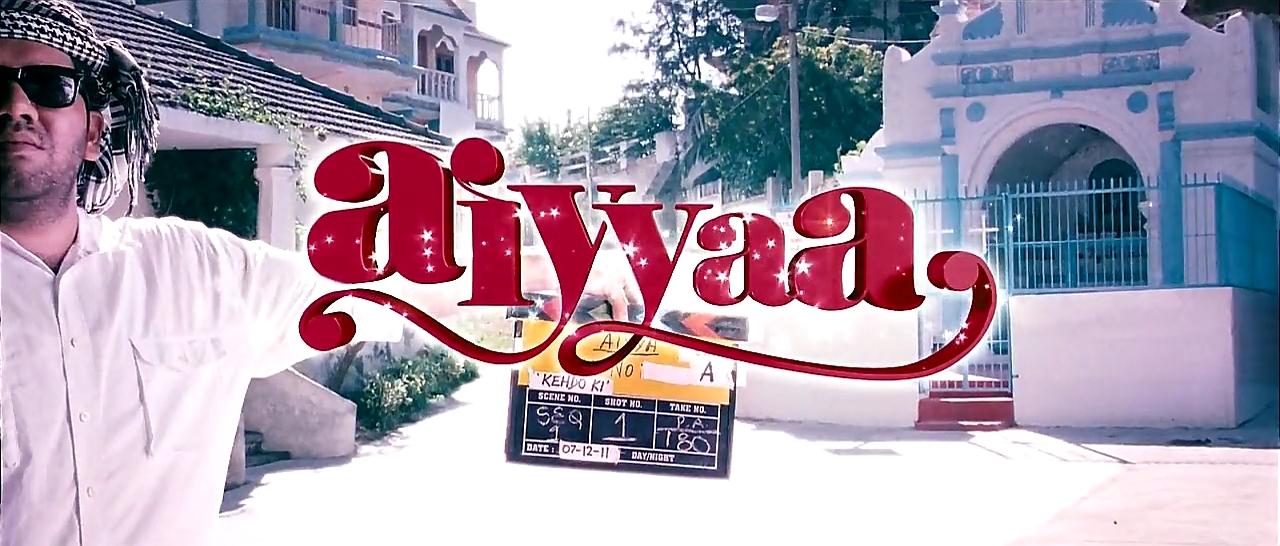 Because Aiyyaa is not the usual…
Coming to absurdist themes, European cinema treats them with normalcy. Seeing them with the maturity of qualitative fiction, we have enjoyed and appreciated Godard's work from the yore to 2016's The Lobster by Yorgos Lanthimos. Given its habit of sticking to the approved templates, it is questionable how open is Hindi cinema to similar experiments. Half of it could be attributed to the pre-conditioned cine-goers and the less said the better about the awakened present-day social media activists.
This goofy take of a filmy, dream-struck Meenakshi Deshpande possesses umpteen interesting facets…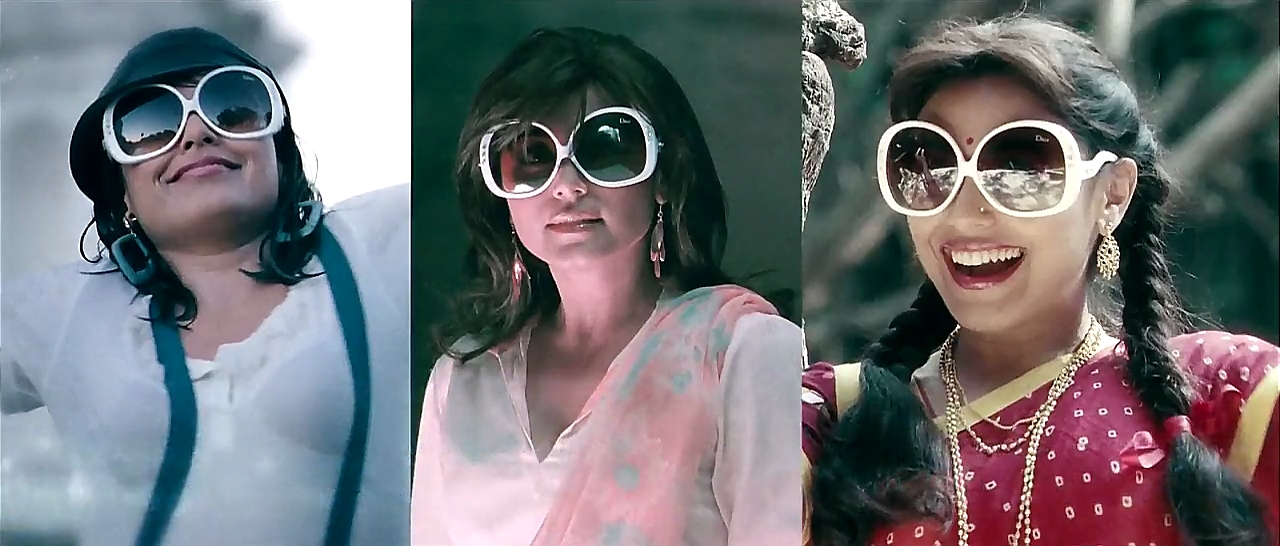 Meenakshi in Wonderland
It is noticeable how Sachin Kundalkar draws inspiration from the much-loved Jean-Pierre Jeunet feature Amelie. Brought up by bizarre parents, Amelie grows up to develop quirky ways. She is shy but is also naughty and determined. While Amelie's quirk is her tendency to 'spread' happiness, Meenakshi dozes in and out of her dreams. Incidentally, her favorite piece of literature is Lewis Caroll's Alice in Wonderland. Kundalkar assigns characteristics of several characters from the book to people around Meenakshi.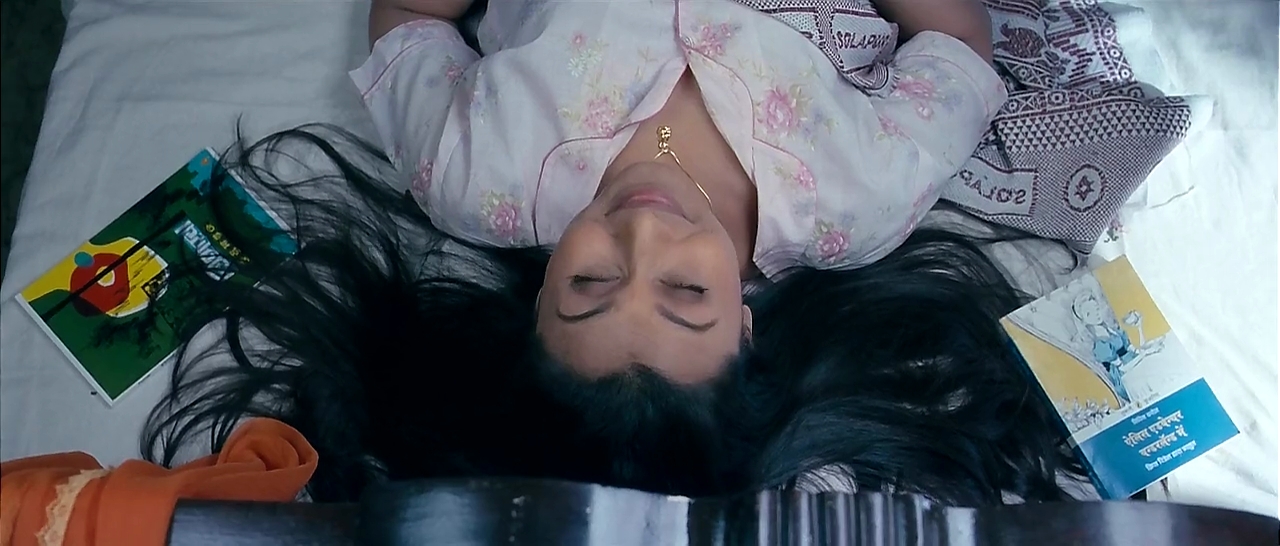 For Meenakshi, it takes no hallucinogens to transport herself to that dreamy world of hers. And most of the time, her transition is so drastic that you wouldn't realize the extremeness in it.
"Koi zyada maange nahi thi meri zindagi se…
Aur naa hi hai…
Ek koi ho mera apna, jab main usse pyar karun
To woh aaye aur mujhse kahen… 
Chalo Meenakshi bhaagkar shaadi karte hain
Aur phir, main ghar se saare zevar churakar, uske saath raat ke passenger train se bhaag jaun!
Kahin door, bahut door
Jahaan pe marathi police hamein dhoondh na paye…
Dekho na, itna sa, nanha sa to khwab hai mera…"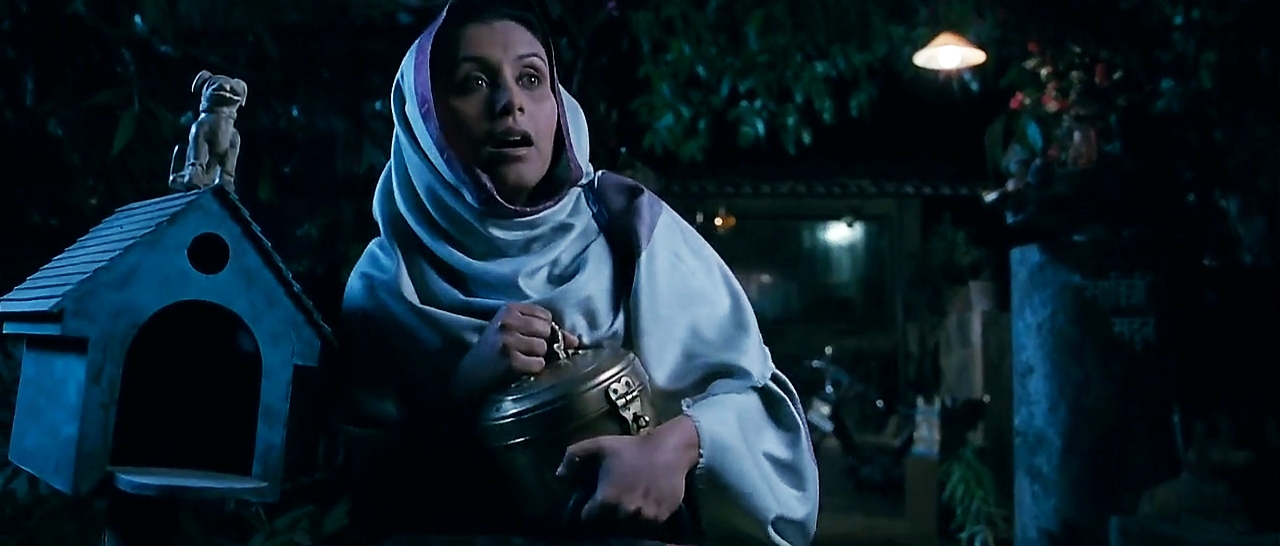 Instances are aplenty, about the way Meenakshi transforms. Rani Mukerji executes it with pitch variations, exaggerated expressions, and/or bit scenes sporting a gaudy pair of white-framed Dior glares.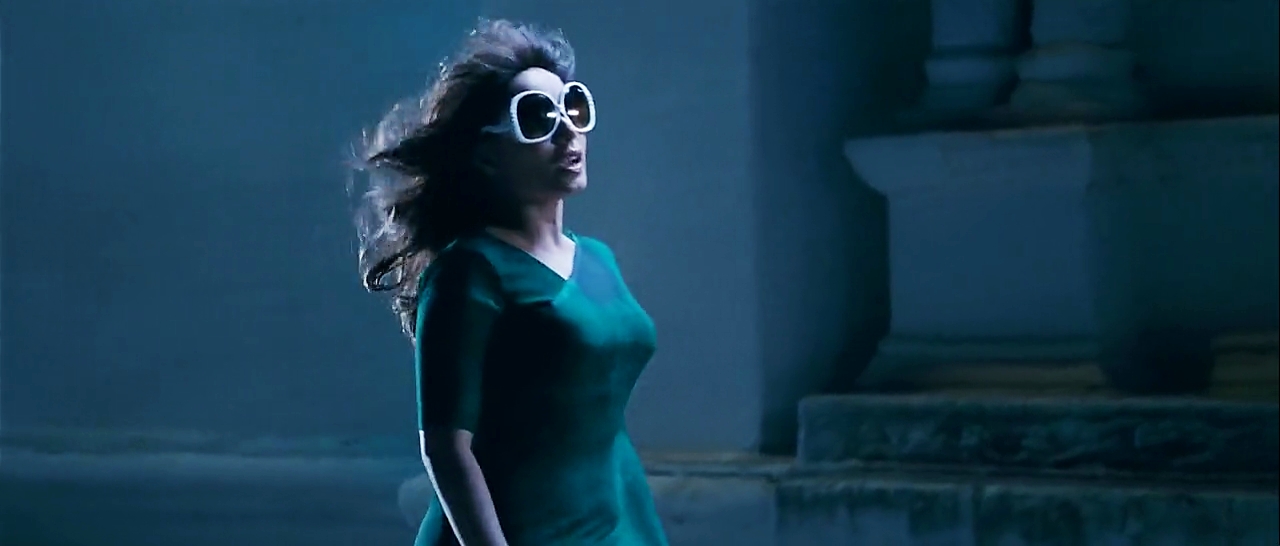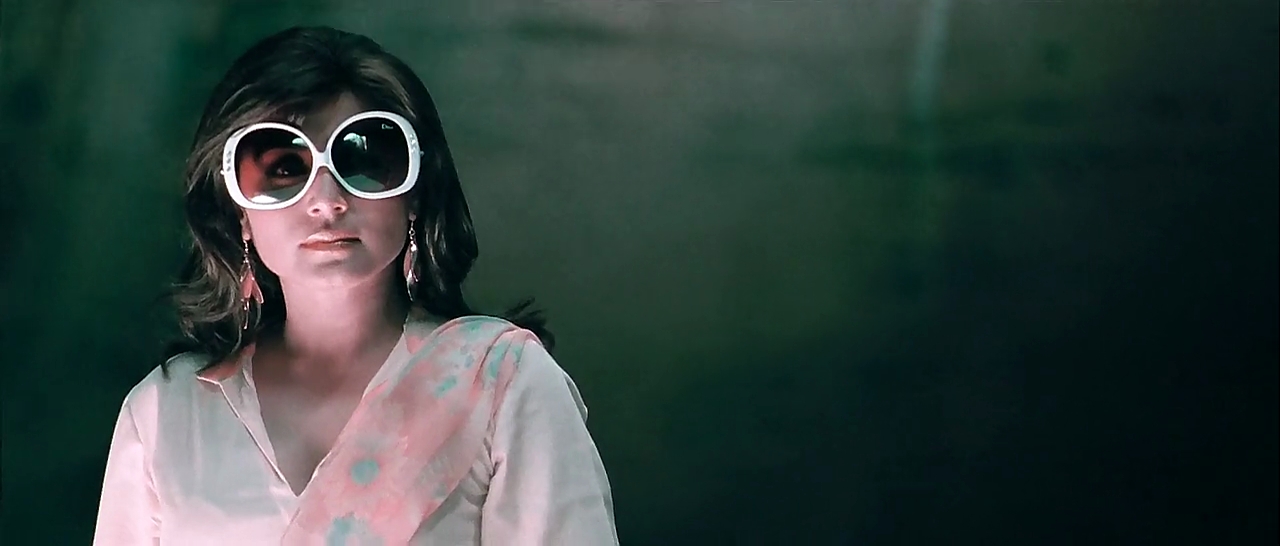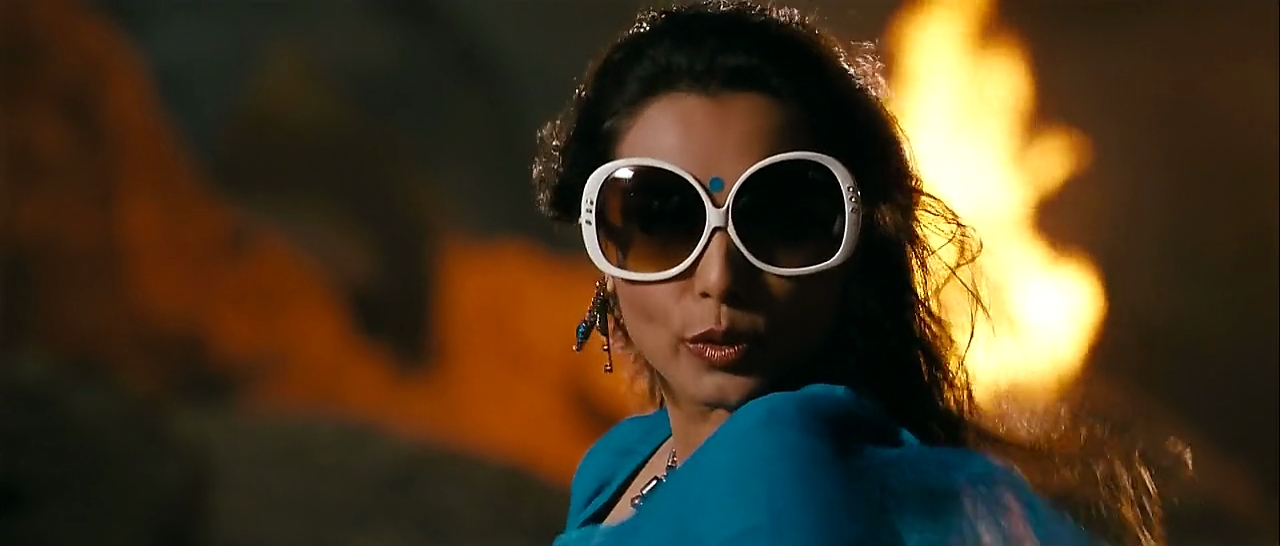 Of woman and, well, sexual empowerment…
Meenakshi doesn't shudder when her brother makes an innuendo on male anatomy. She knows it isn't a sin to state the obvious.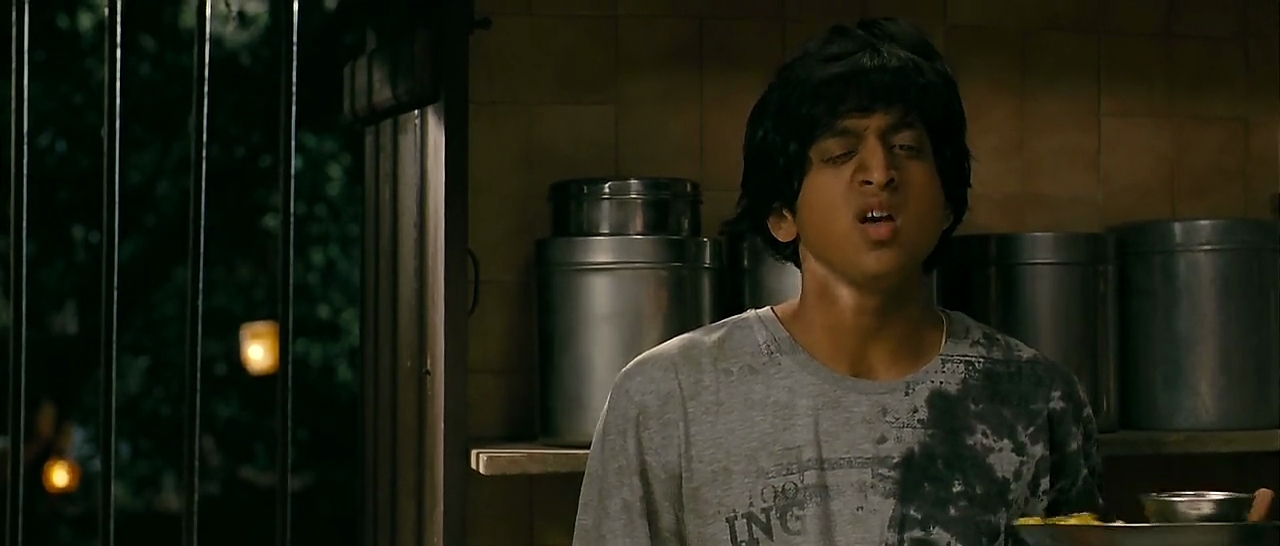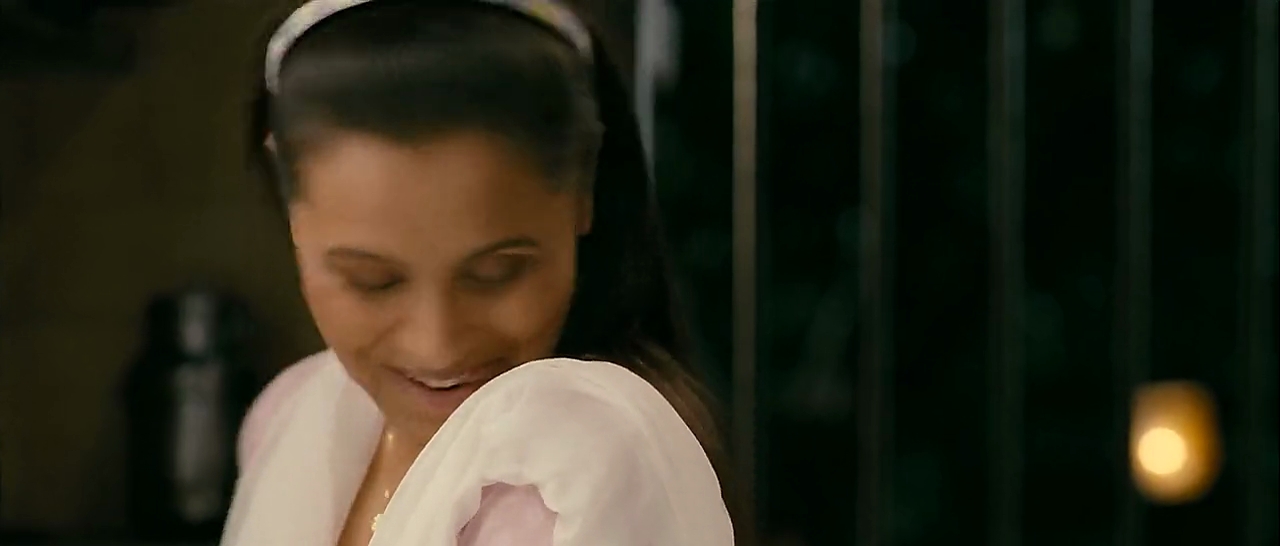 When it comes to her dream partner, Meenakshi has her preferences in place – be it skin color, the right amount of chest hair, or even his choice of undergarments. She is shy, not ashamed.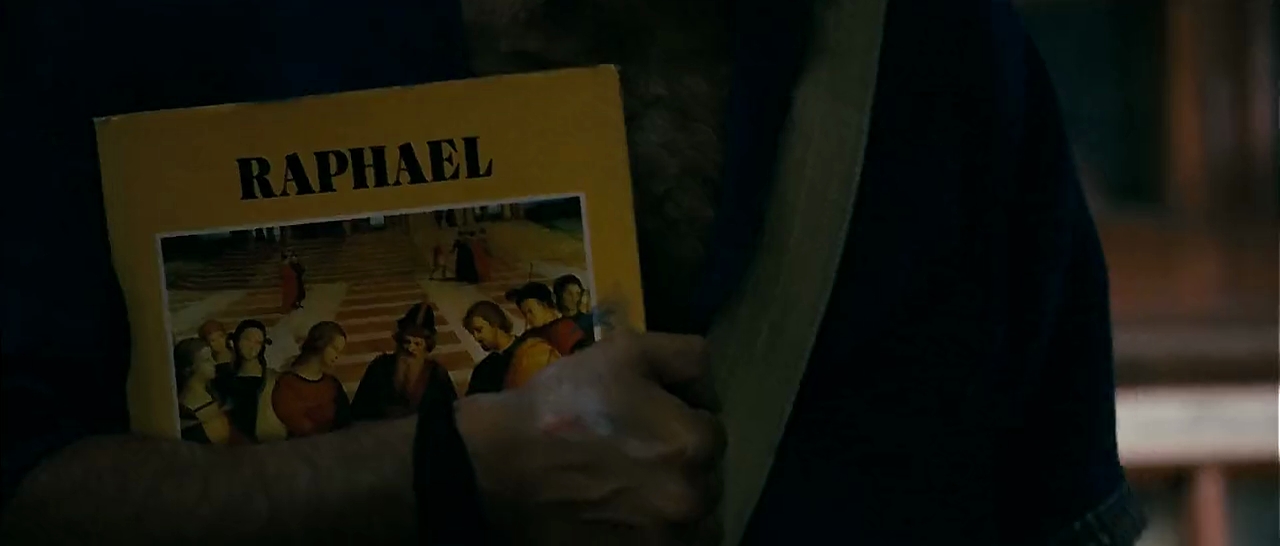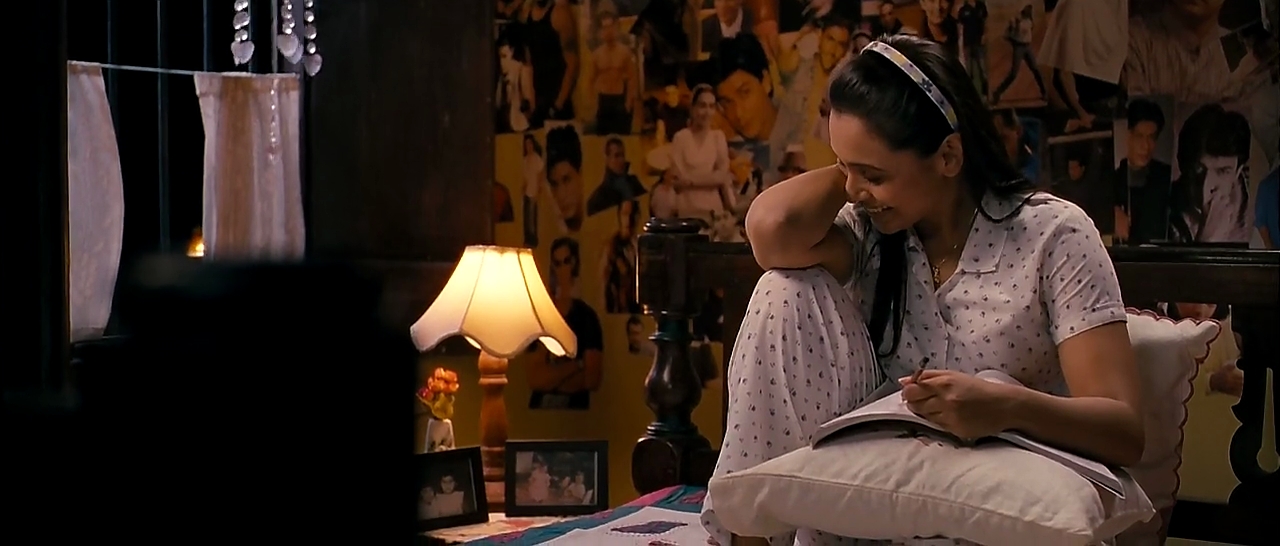 Meenakshi makes no bones to follow Surya (Prithviraj) all way to his home, get all information and material she desires. How about waiting till the man reciprocates? Nay!
Talking about the famous female gaze – if is explored within the seams of Indian morality, it can easily be termed being 'lady-oriented' and inappropriate by the CBFC. Meenakshi fantasizes about the ideal tall, dark brawny man. While she dreams of herself in designer wear, her man ought to be no less perfect than a sculpture. Talking about that, we see her object of attraction referring to Michelangelo and Raphael's texts (and Meenakshi sniffing them later). In a rather unclear scene in the middle of the vegetable market, you see a still Suriya atop a pole with Meenakshi staring agape. A metaphor?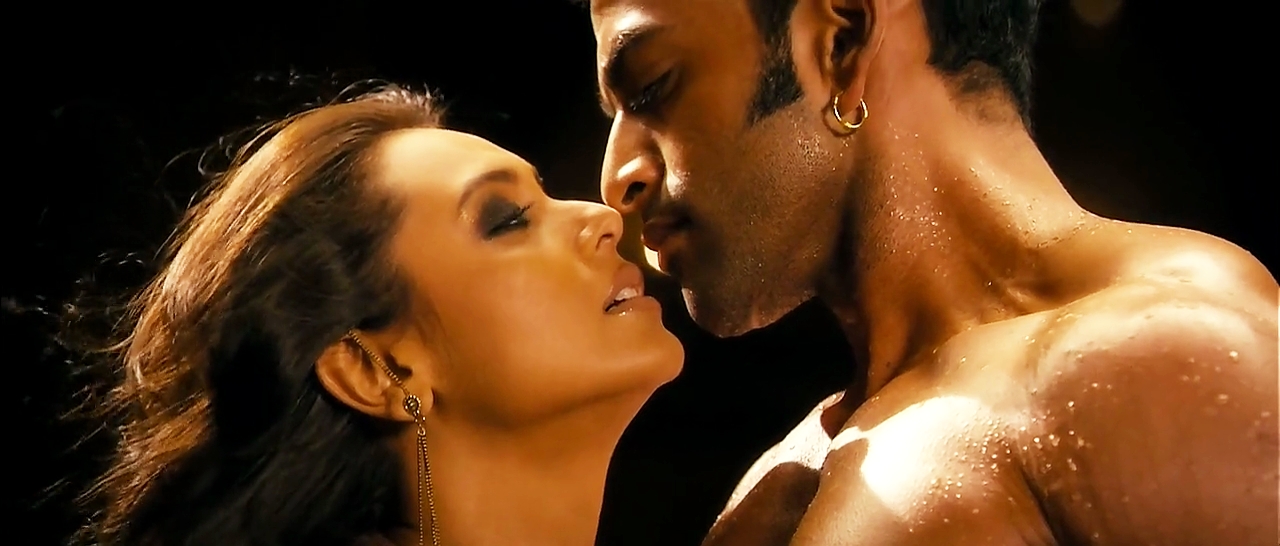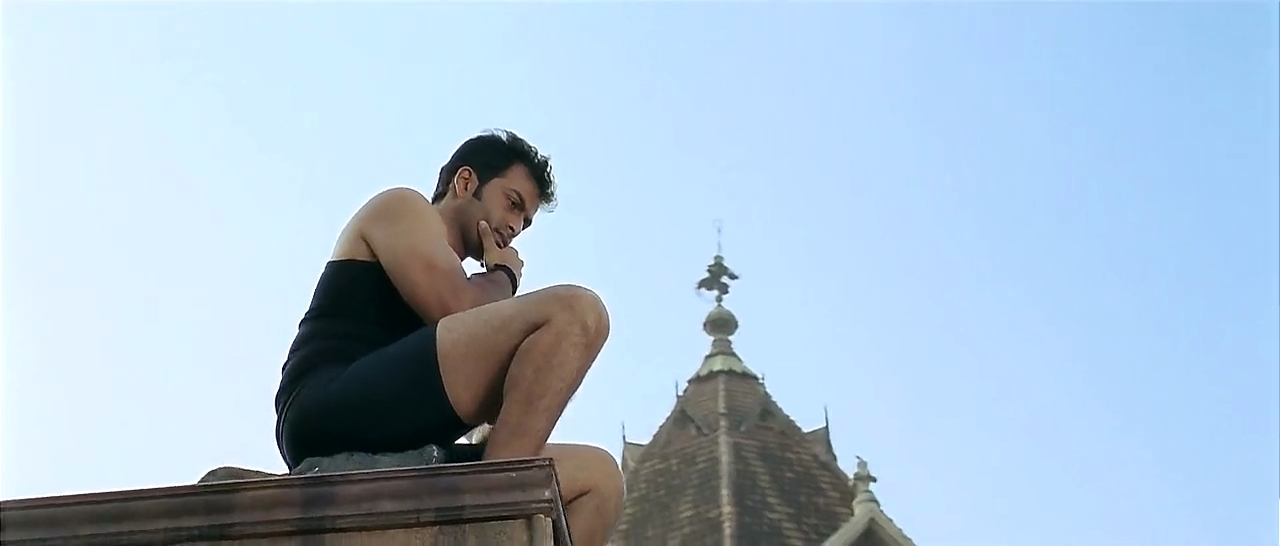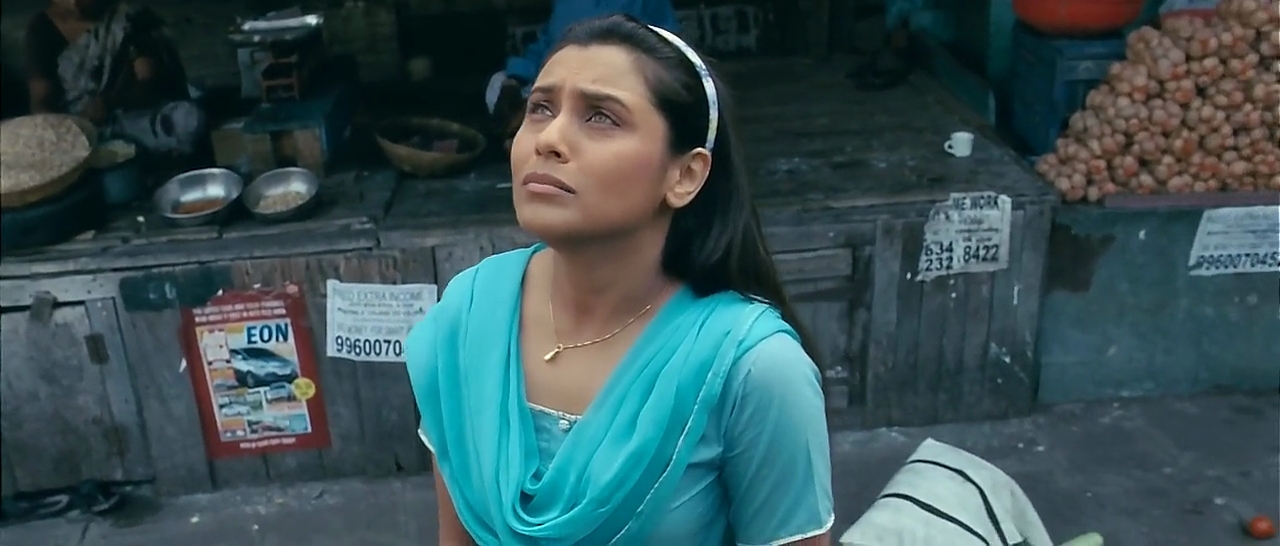 No mean family, this is…
Residents of Savitri Sadan aren't regular beings. Headed by the ati-uttejit mother Savitri and ati-visarjit father Ganesh (obvious choice of name), the family is keen to pack Meenakshi off to her in-laws. This house is cheekily done up with Raja Ravi Varma paintings in several corners, and her mom is a pro at one of the classic poses.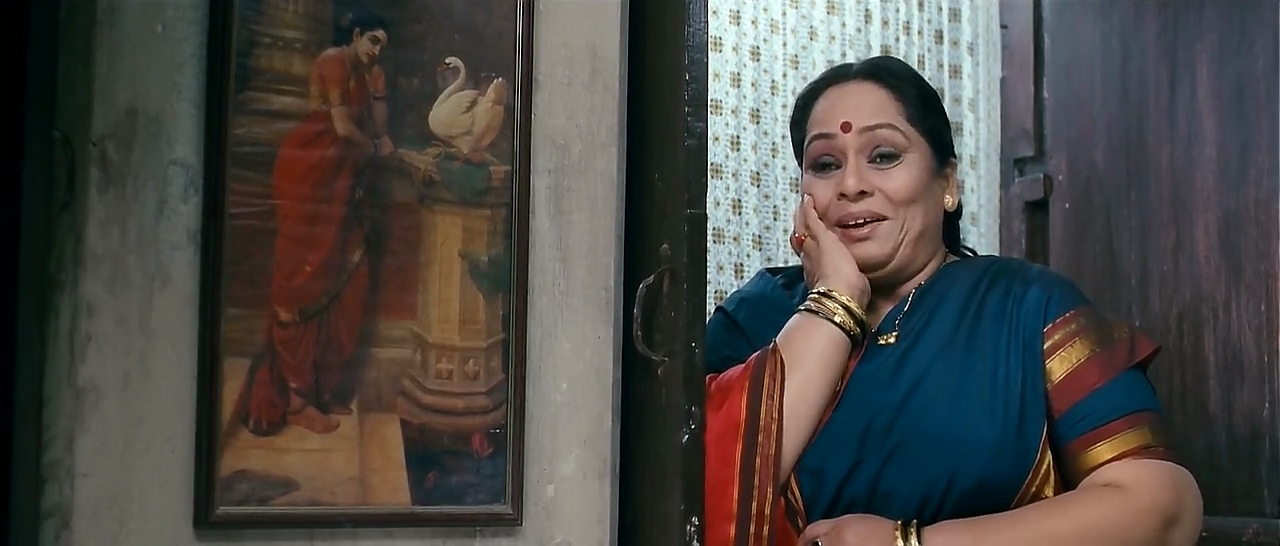 Meenakshi's room is tidy, with one wall adorned by a collage of her favorite MALE stars. Yellow is the most prominent color in Aiyyaa. Meenakshi seems to be fond of the color too, though her favorite is self-confessedly red. Her mother is a devout worshipper of Amba Bai who also dreams of being gifted yellow flowers by the Goddess – a positive omen that is. Once Meenakshi finds the love of her life, blue and peacock green begin to hog the screen too.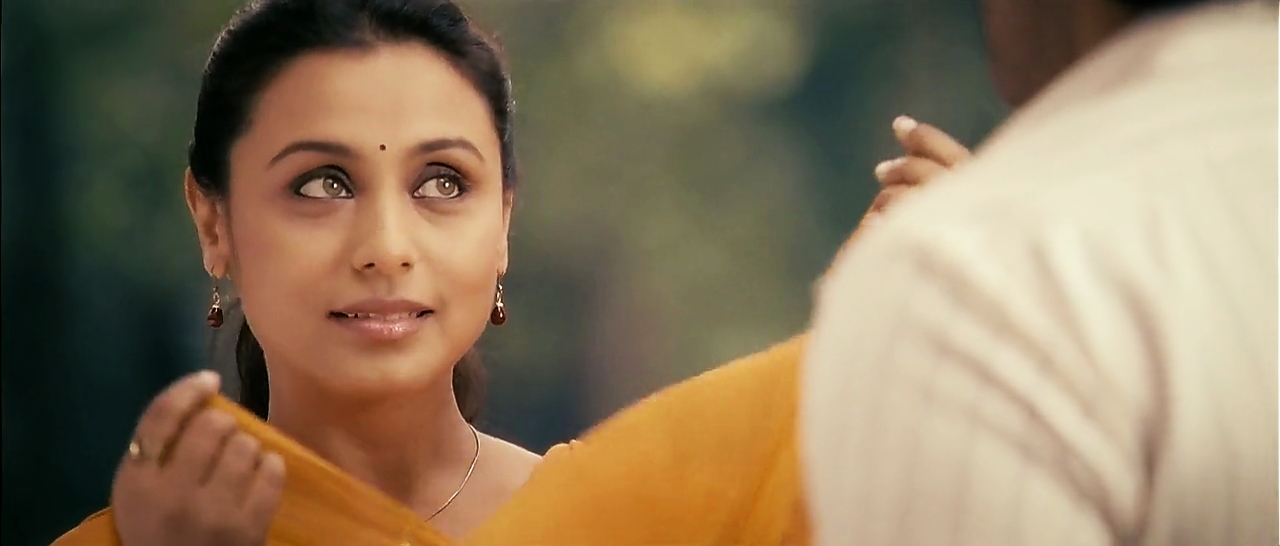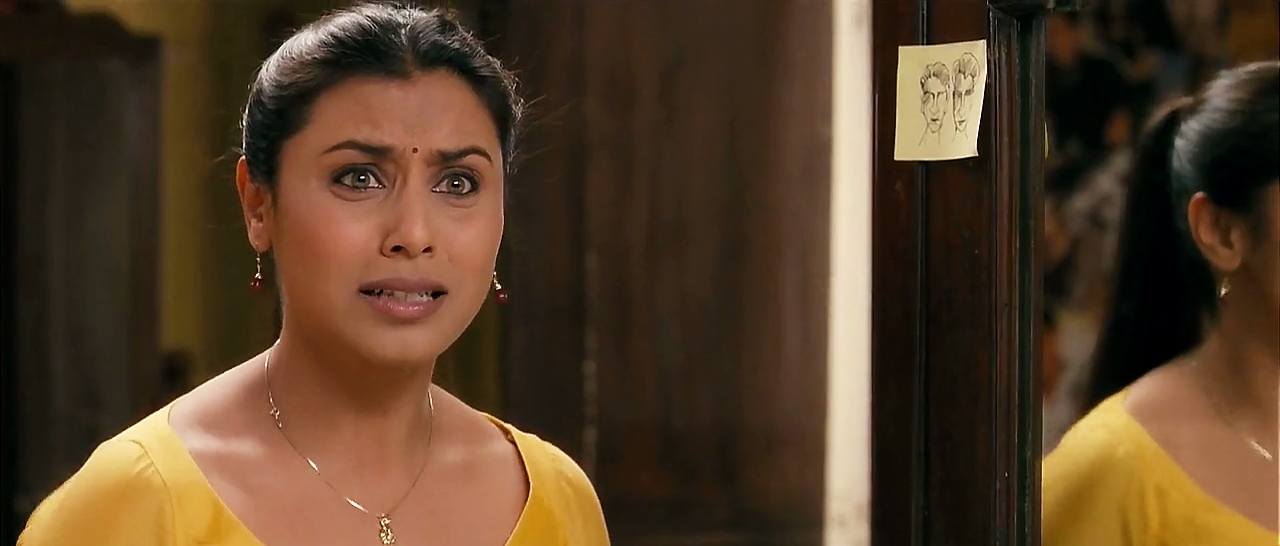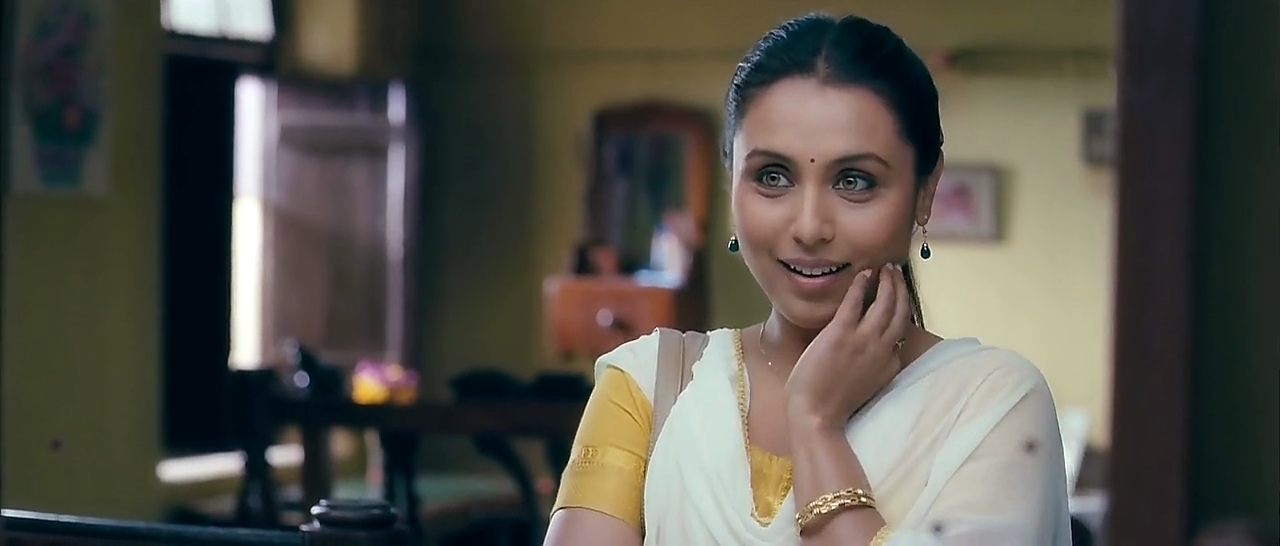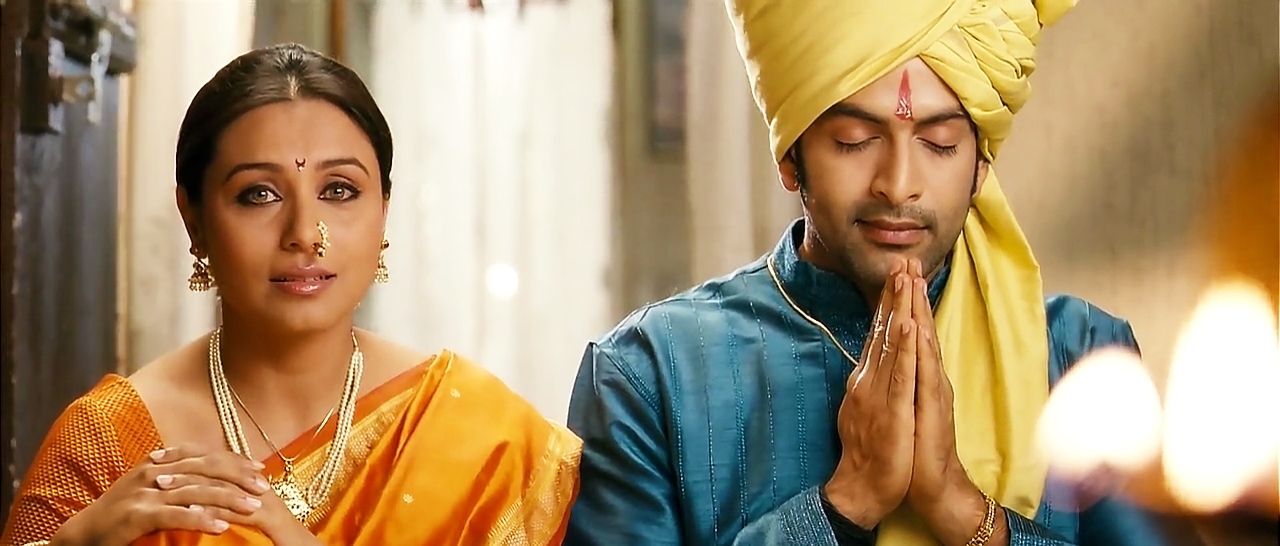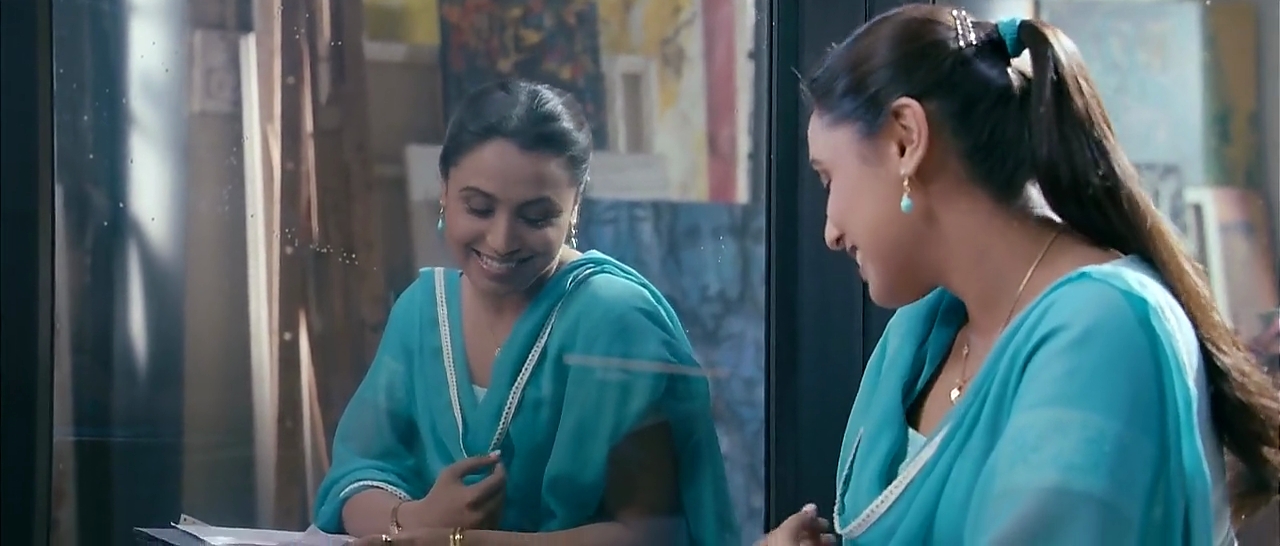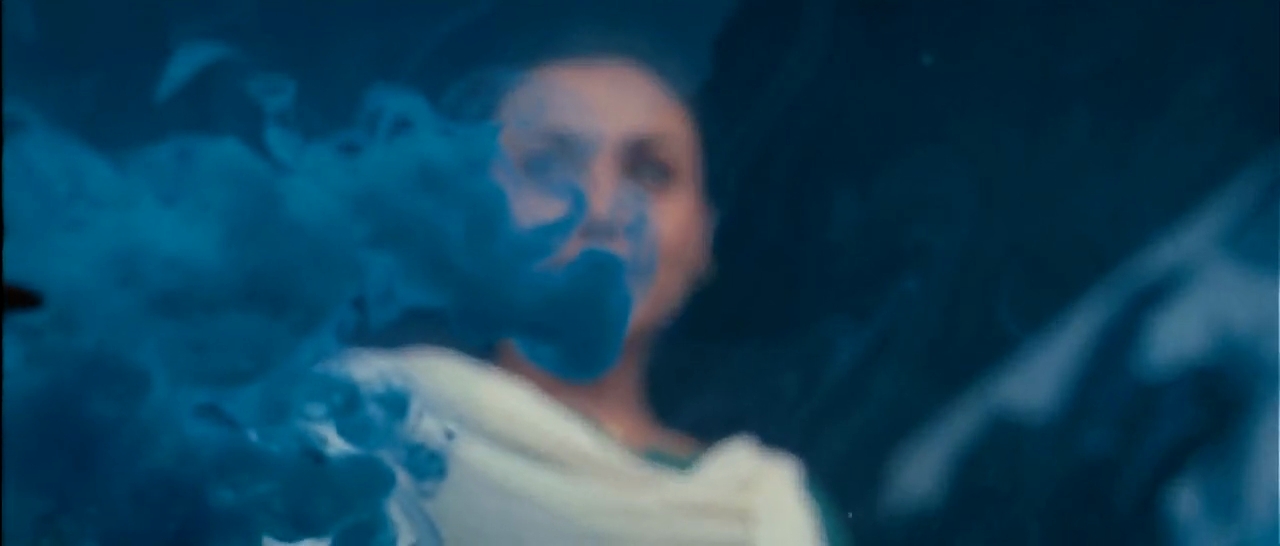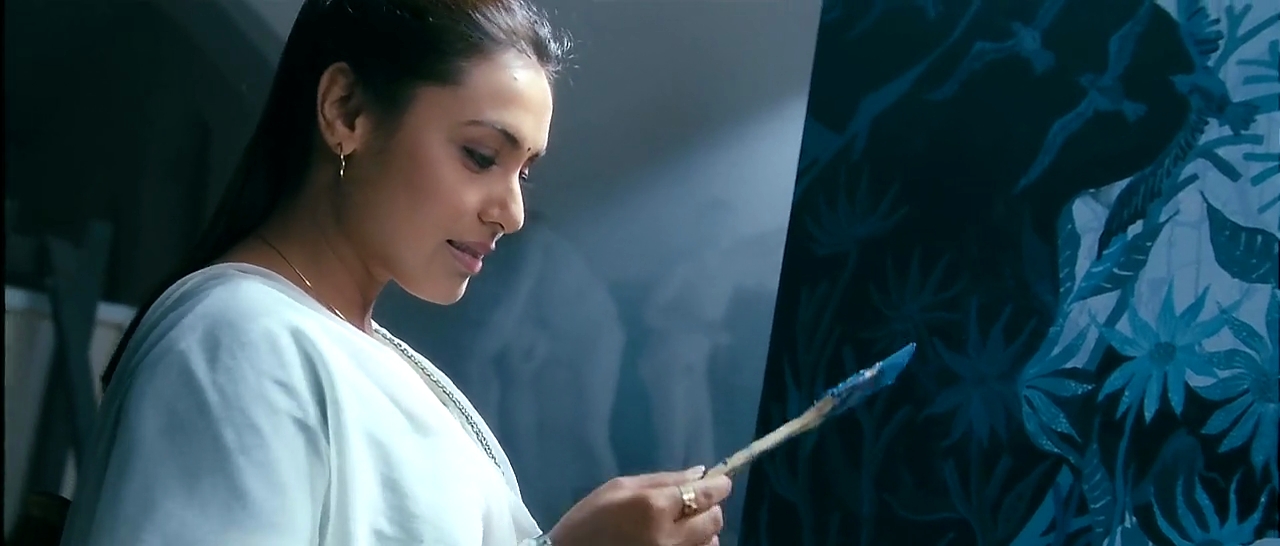 The man of the house had been repairing wired phones from the year 1983. Meenakshi seems to store her records in what seems like a refrigerator. Ah, well!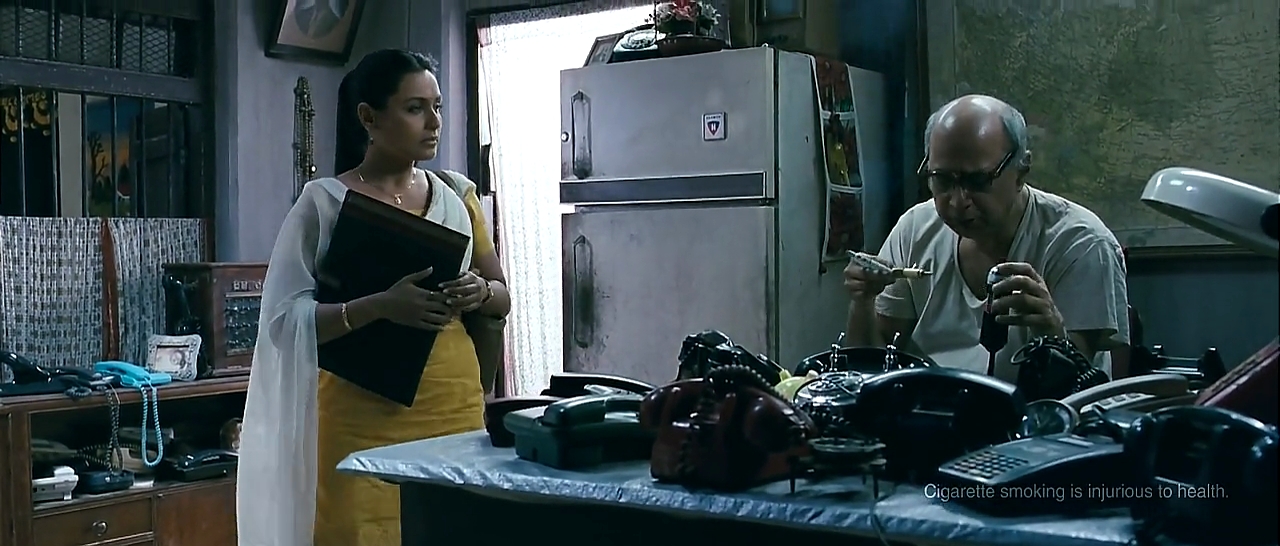 Her brother dreams of building a multi-storeyed building to home strays that he feels for. The family subscribes to Ashleel Geetmala on Vividh Bharati, with 'Emosanal Atyachar' being played as a dedication. Meenakshi's Ajji (grandmother) flaunts an array of golden teeth that is to be inherited by Meenakshi. The loud granny on her part lives in a world that is similar to Meenakshi.
Chappal ek
Chappal do
Meenakshi bhaag jaaa
Main bhag nahi paayi tu bhaag
Hawa mein tairti plastic ki khali thaili hai Meenakshi
Ud gayi….
Kranti zindabad…
The normalcy
Meet Madhav Rajadhyaksha.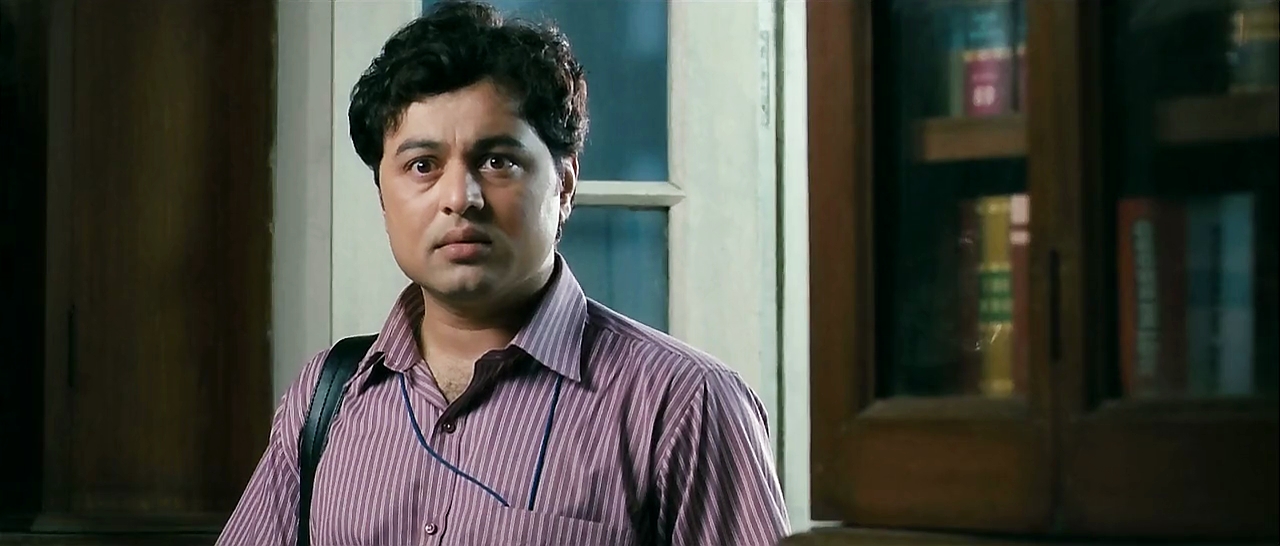 Played by the dependable Subodh Bhave, this man reads a book only once. He's fond of sports and does gardening on his terrace. If 'marriage material' had an archetype, he is it.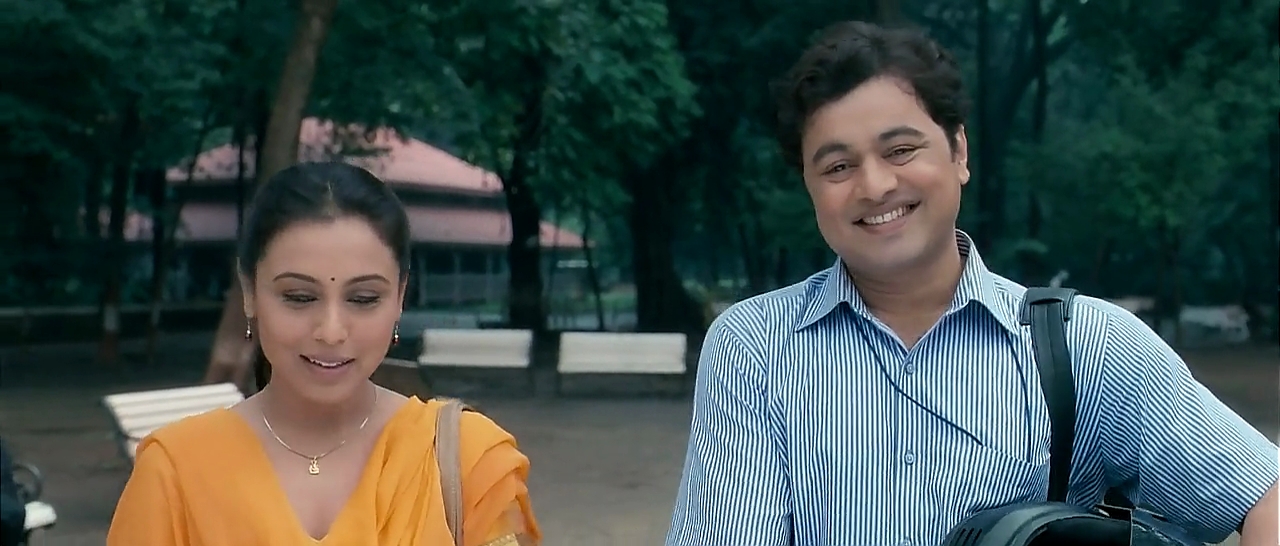 Madhav loves Deepti Naval. He loves that brand of cinema that Meenakshi is alien about. Still, her eccentricity is what appeals the most to him. He believes in communication through eyes, while Meenakshi is comfortable behind her stylish dark glasses.
There's one scene where Madhav and Suriya walk towards her, in filmy slow motion and overt background score. Meenakshi's dream and reality – in a single frame.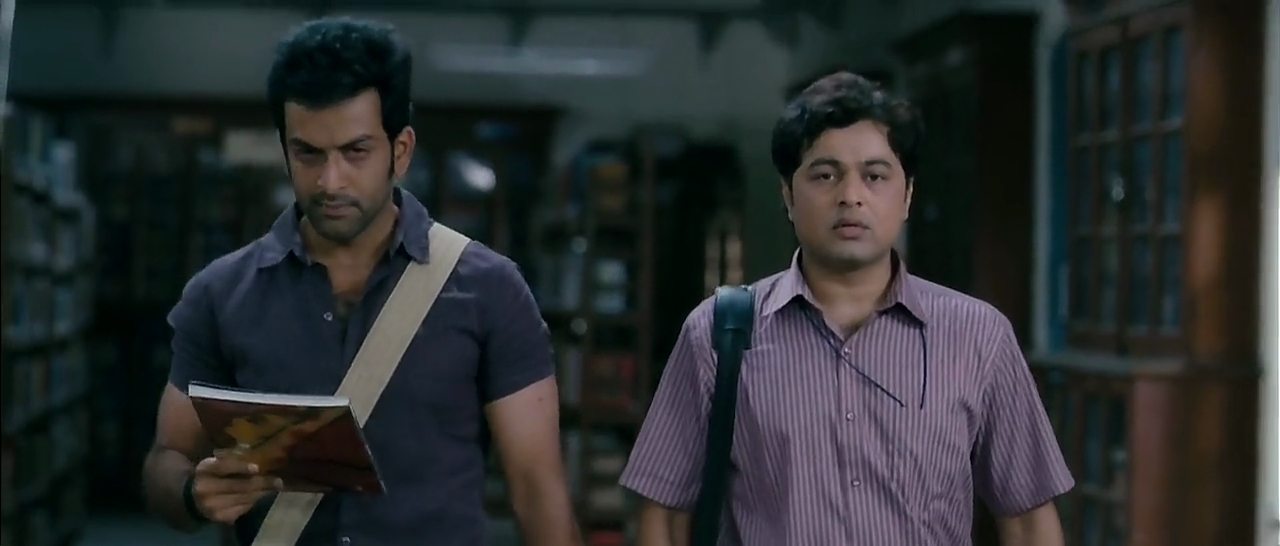 Madhav is also a practical guy, who doesn't take Meenakshi's offer for friendship in the end. Badass in an everyman way!
Celebrating South India with supreme flair!
Surya is not just Meenakshi's object of desire. He is a wholesome Chettinad thali spread in Aiyyaa. Never before in Hindi cinema, I reckon, has a male lead been objectified to this magnitude. South Indian superstar Prithviraj in his impressive Hindi debut makes of a smoldering desi dreamboat. Matching a Sunny Leone in sizzle quotient, the man's oeuvre is characterful like, say, a Smita Patil's male equivalent. There's sex, there's smoke. Dark, brooding, and talented with a scent worth impressing our girl's heightened sense of smell, this Iyer boy is quite a catch for anyone – let alone Meenakshi. It's all physical for her and you will totally get it, whatever be your orientation.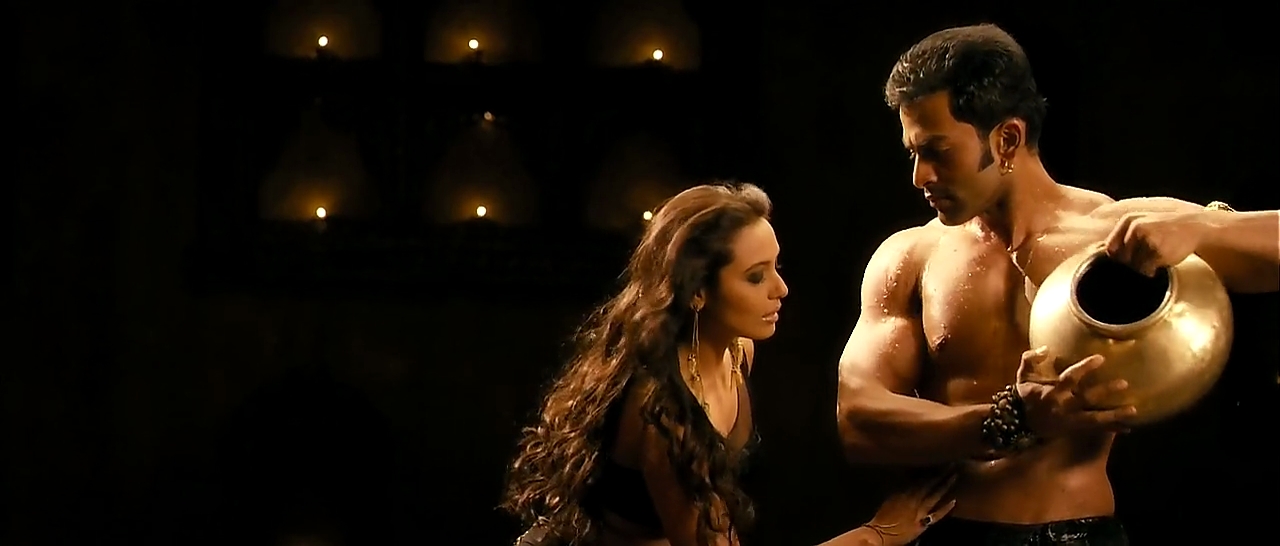 He lives in a corner of Pune that seems like a South Indian hub. We get a glimpse of his home as well. The adorable Pakkada Pandi helps Meenakshi with a good dose of Tamil pulp fiction and 'Learn Tamil from Hindi in 30 Days' booklets.
Then, of course, Midnight Masala!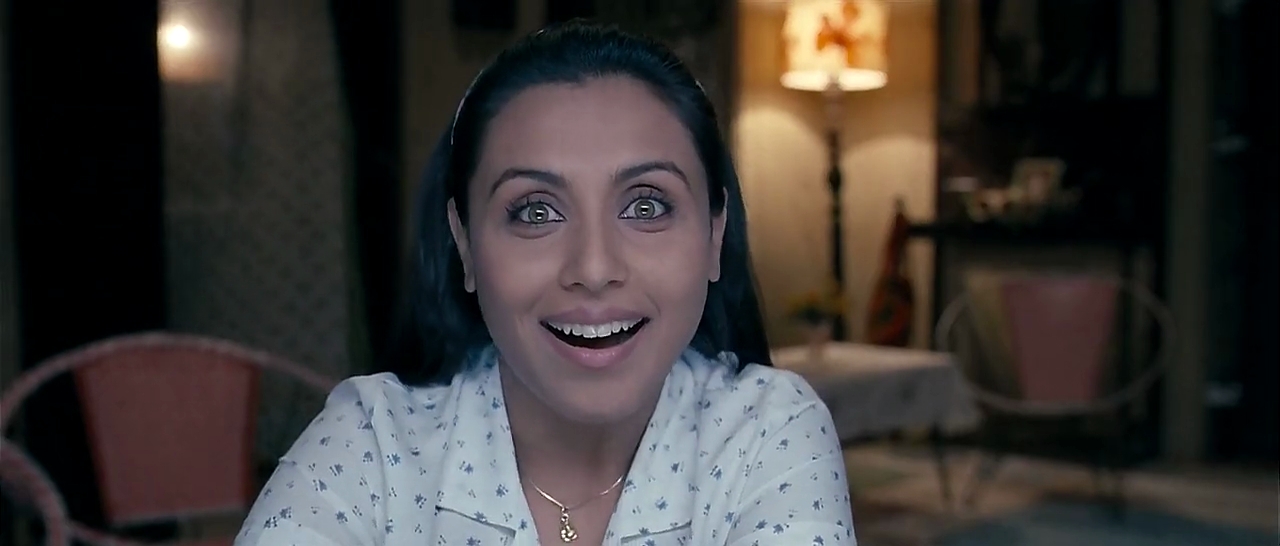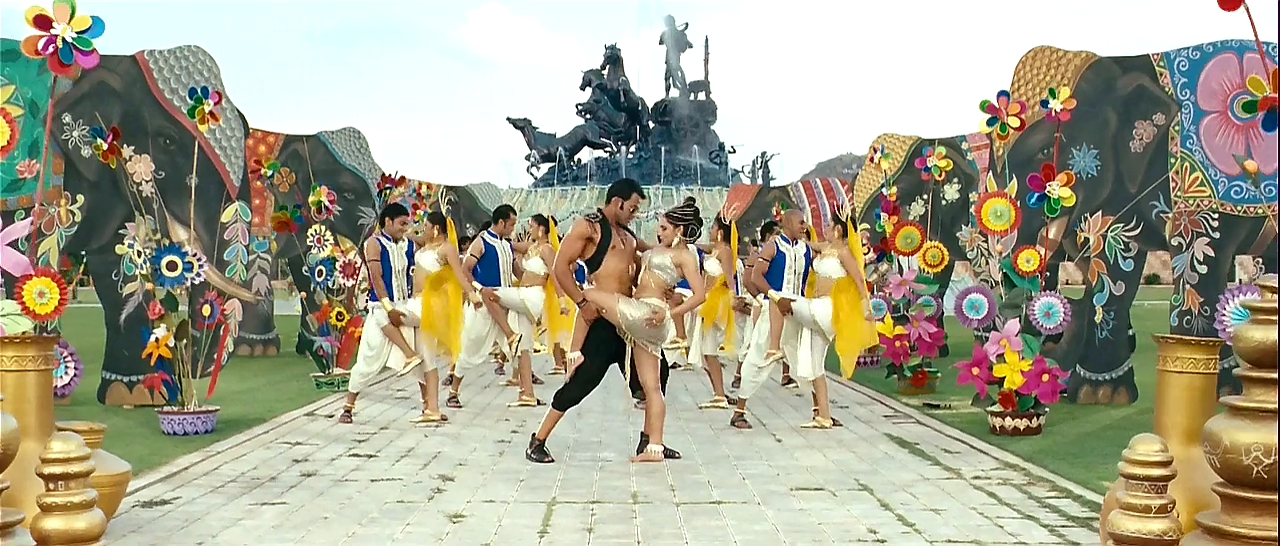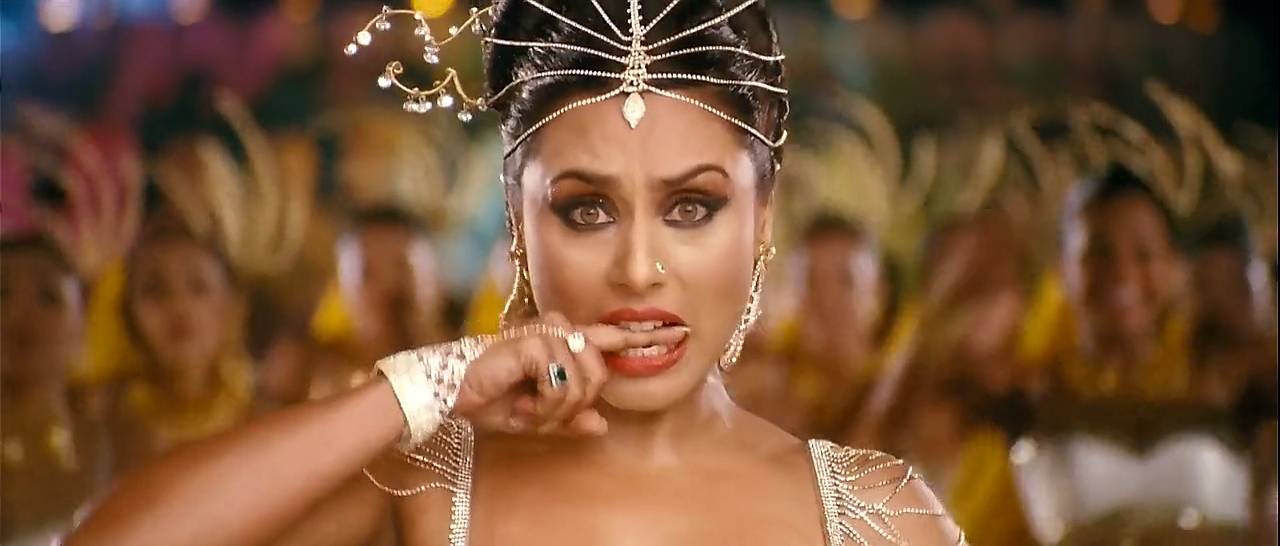 A sublime score and omnipresent fragrance!
Now Aiyyaa is one film that tries to convey olfaction. If only there was a mechanism in theatres to sprinkle a gorgeous scent every time Suriya made an appearance. In absence of such means, Amit Trivedi dishes out a silken background piece. Adding personality to Meenakshi's emotions is Shreya Ghoshal's ever-soulful voice. There aren't too many songs like Mahek Bhi where a musical piece tries to convey a different sense altogether. There are nadaswaram, clarinet, piano, and a voice akin to celesta's tingle. I like, I like.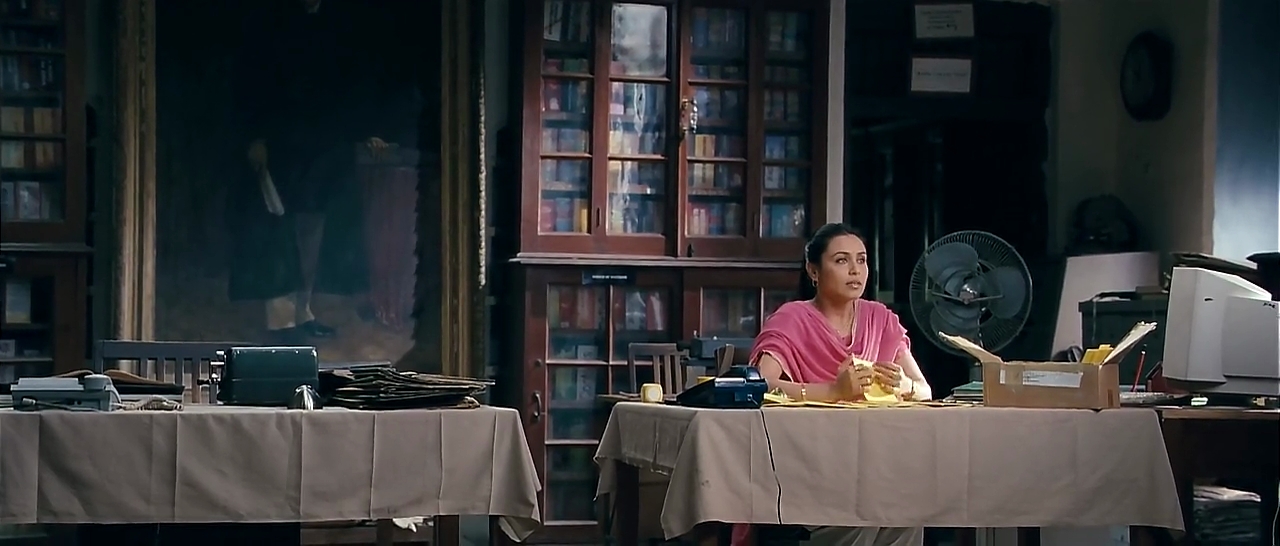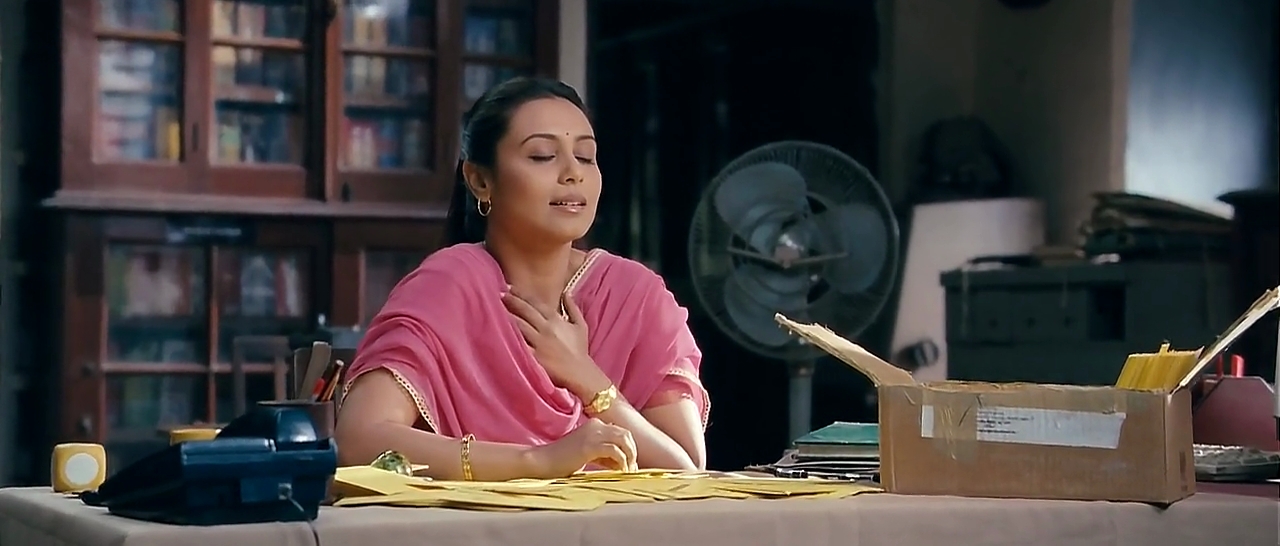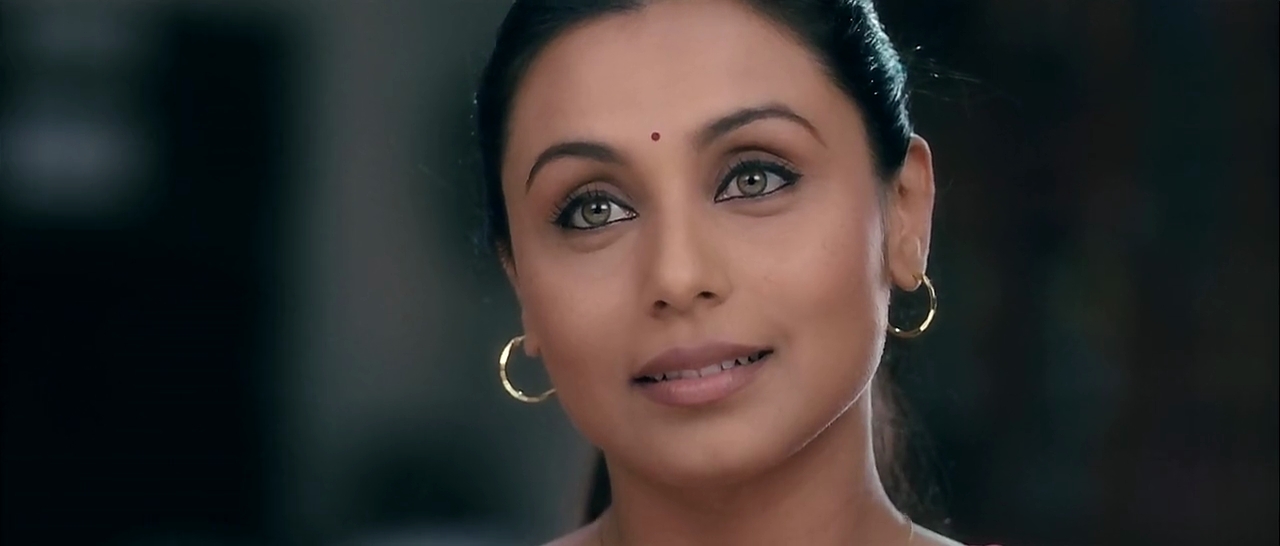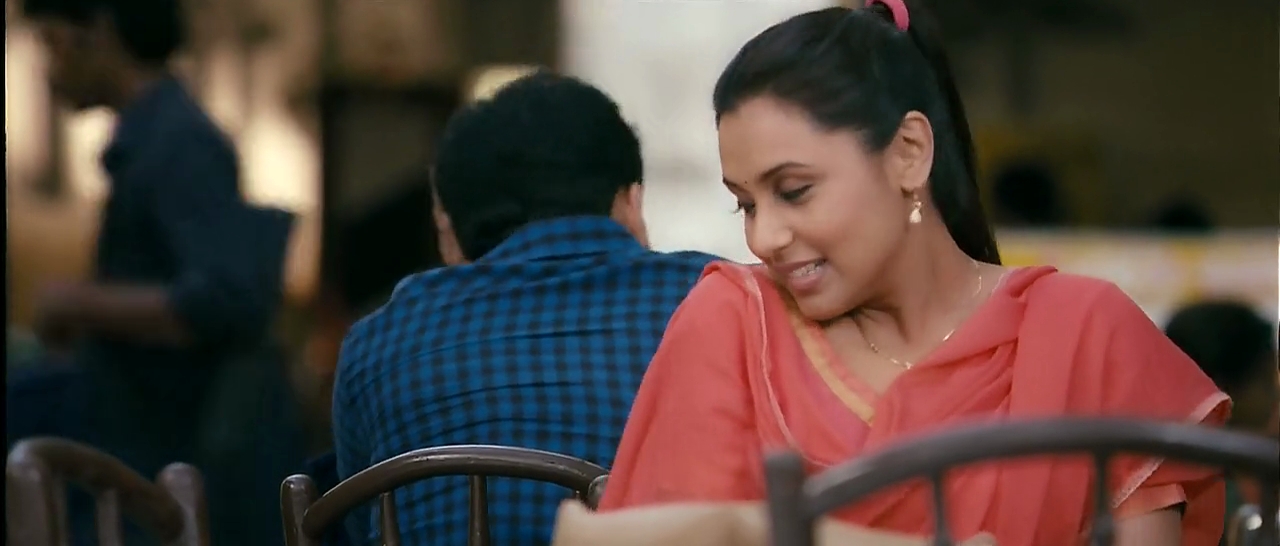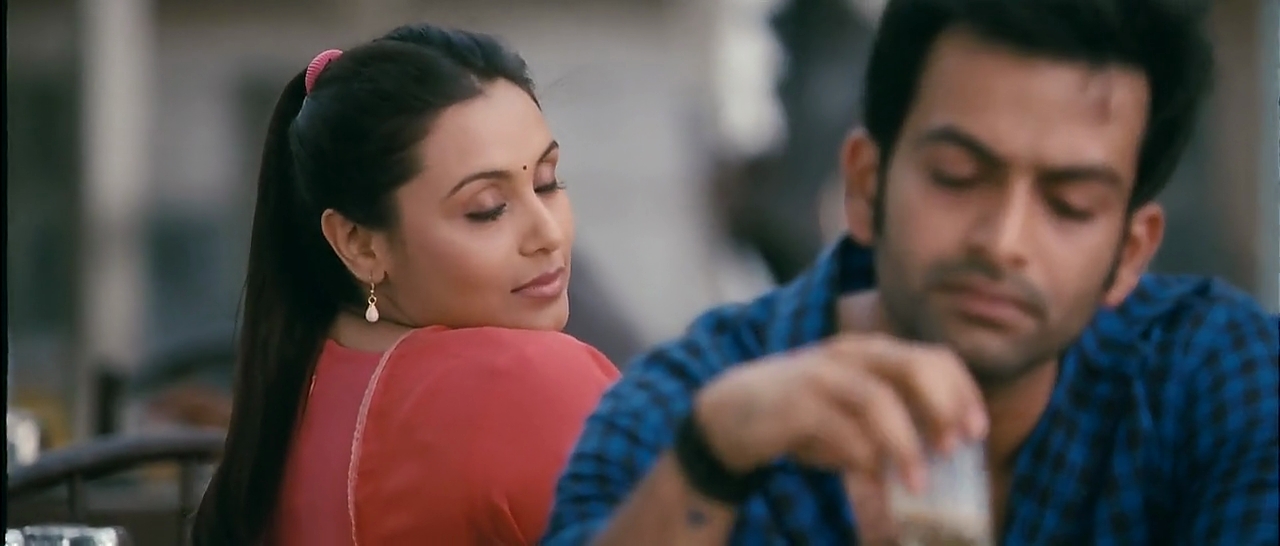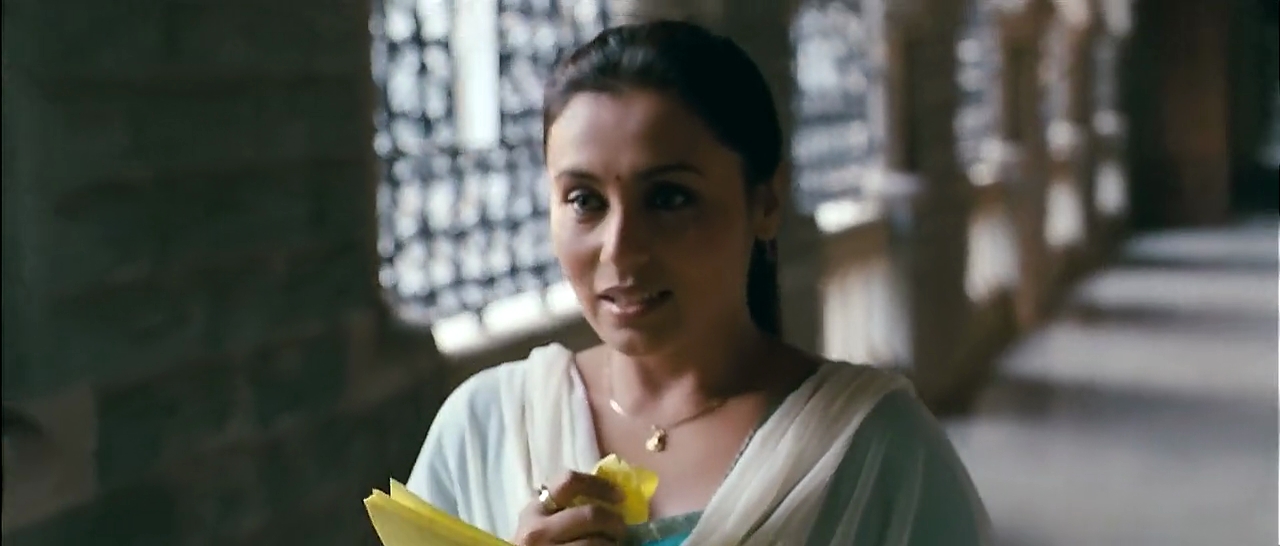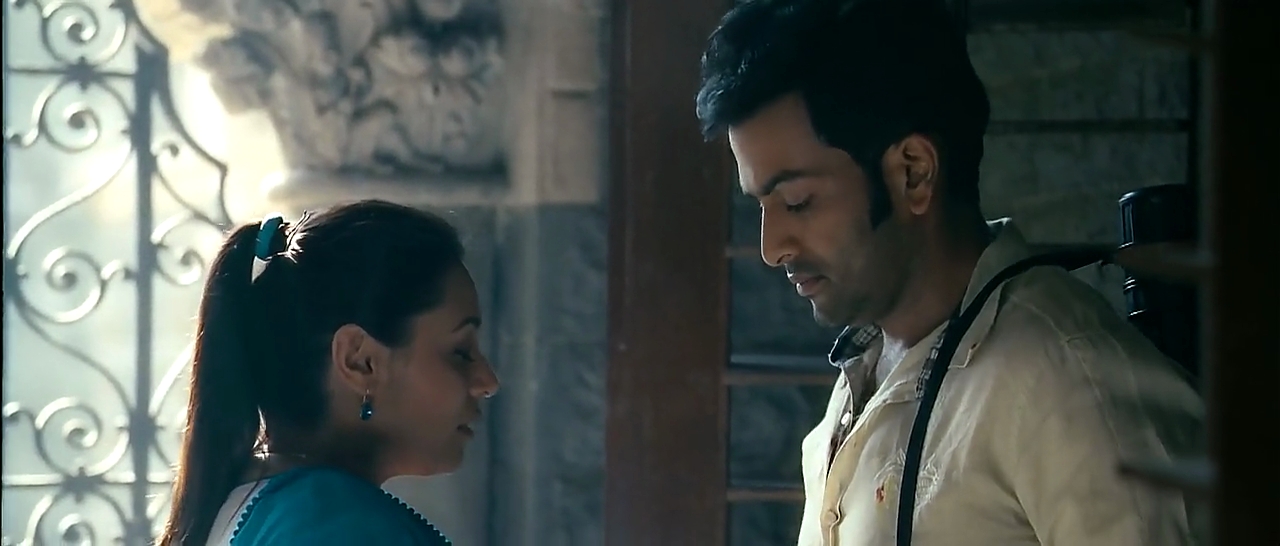 More to Aiyyaa and its obsession with fragrances. Meenakshi's heightened sense of smell is obvious to us, oblivious to the ones around her. Her detest for the garbage bin at her doorstep meets with zero reciprocation from her family. They are so unmindful to it, that you even see her groom's party pave through it on the day of engagement.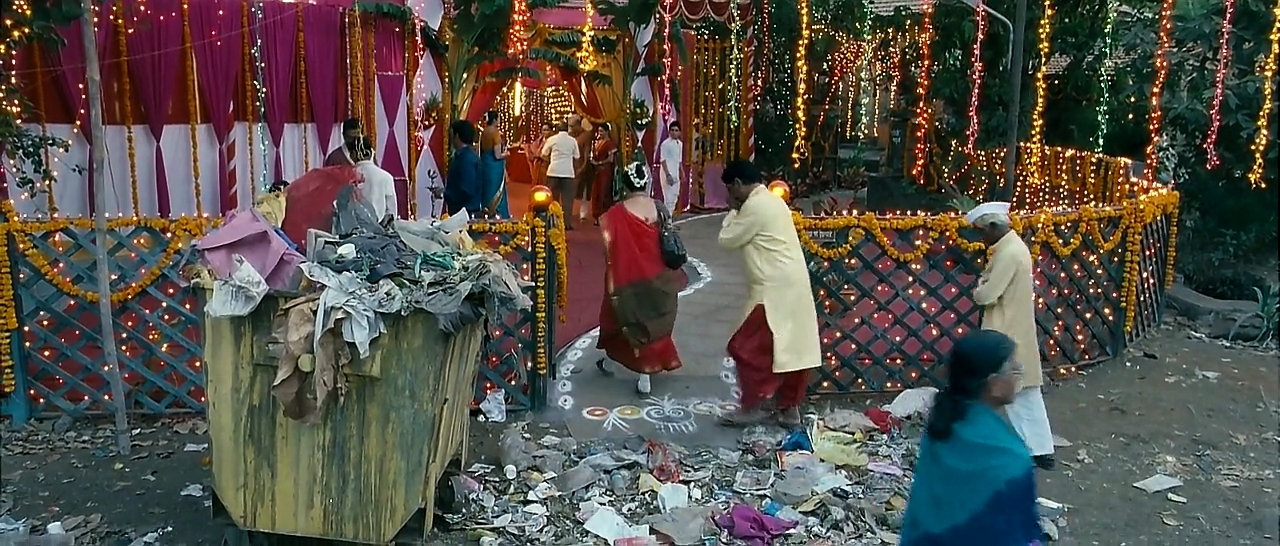 Meenakshi decides to walk past the 'gandagi' (dirt) in and around her life. Only to discover the sweet-smelling Suriya in all manly glory. For Meenakshi, his scent acts as a blanket of security and confidence. Picture this scene where she elopes from her to-be in-laws home and ends up in a shady part of the city. There's tension. There's uncertainty, only until she 'spots' him…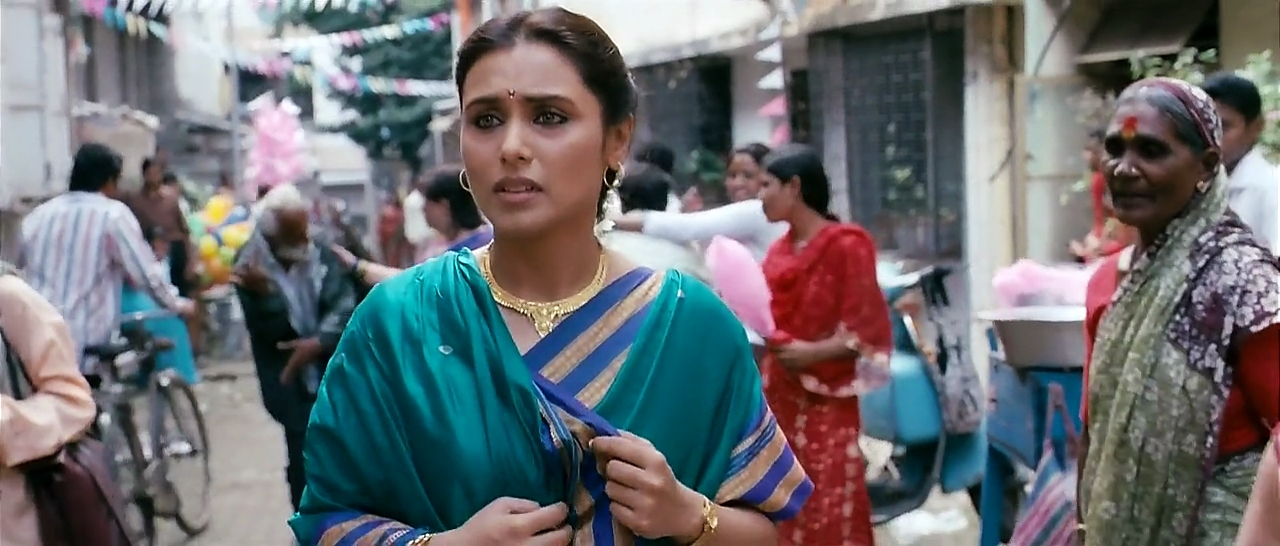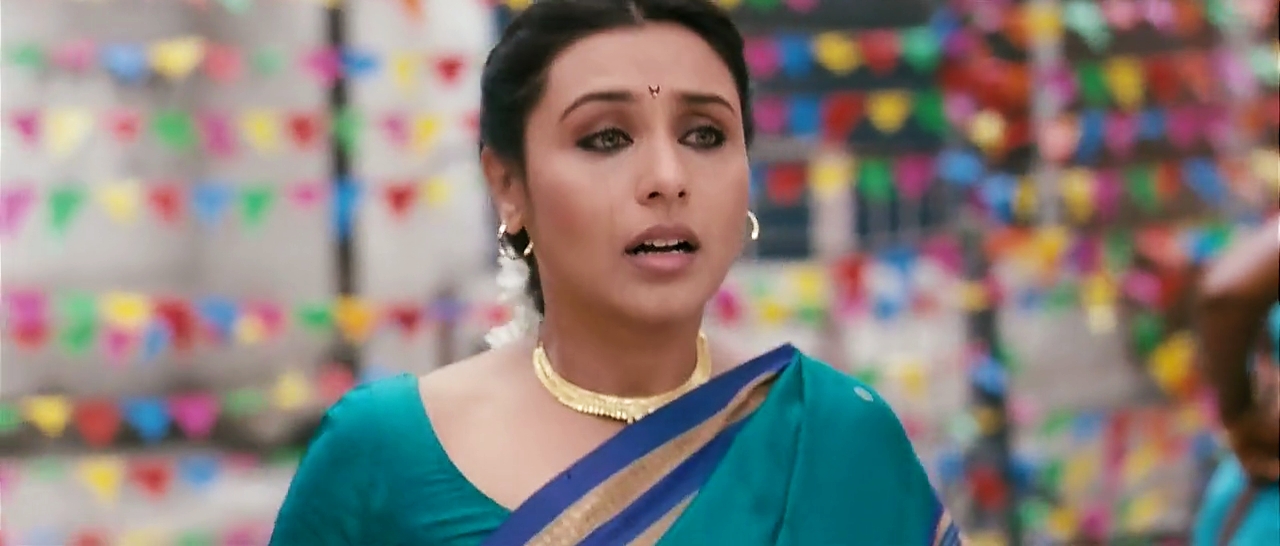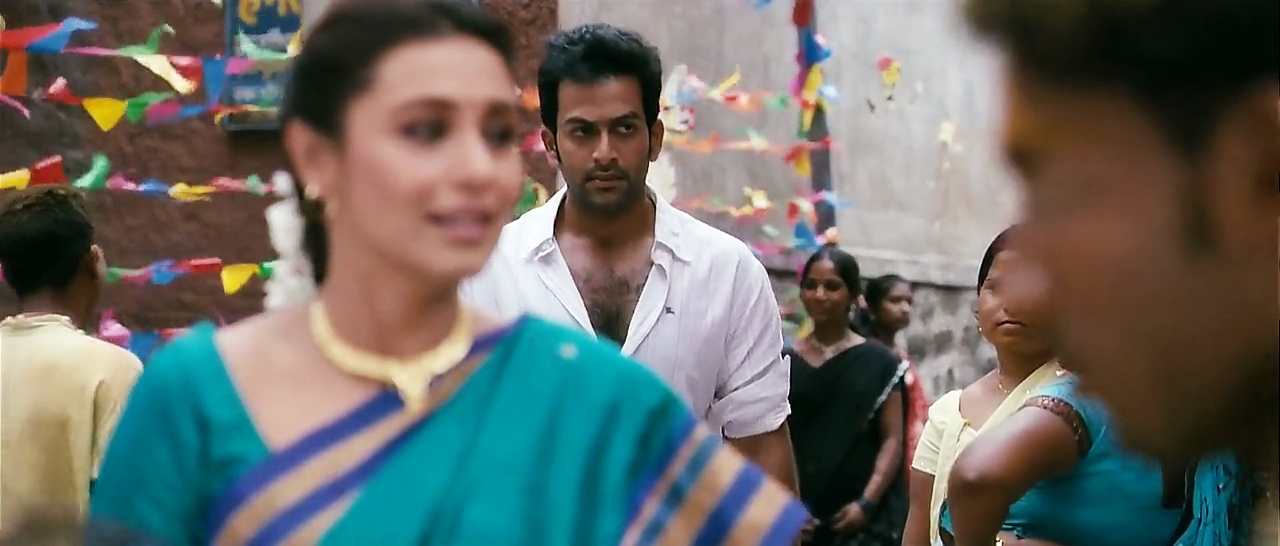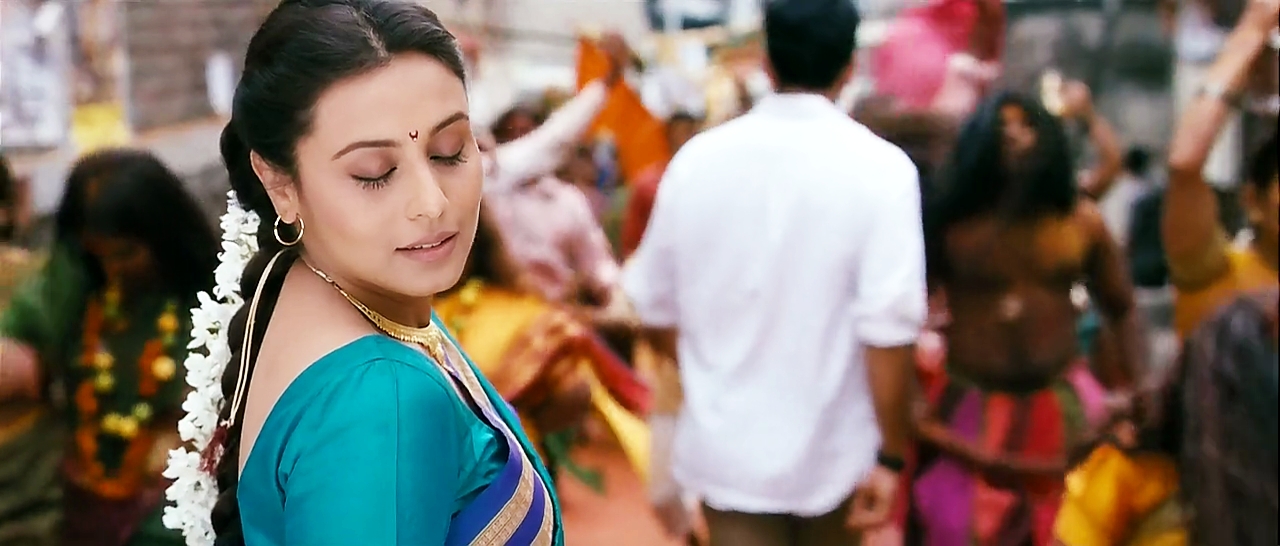 The BFF we never had!
Maina is one of a kind. And gives the makes the correct kind of statements, sartorially and otherwise.
When in the mood of watching unreleased films on her pen drive, this is how she decks up.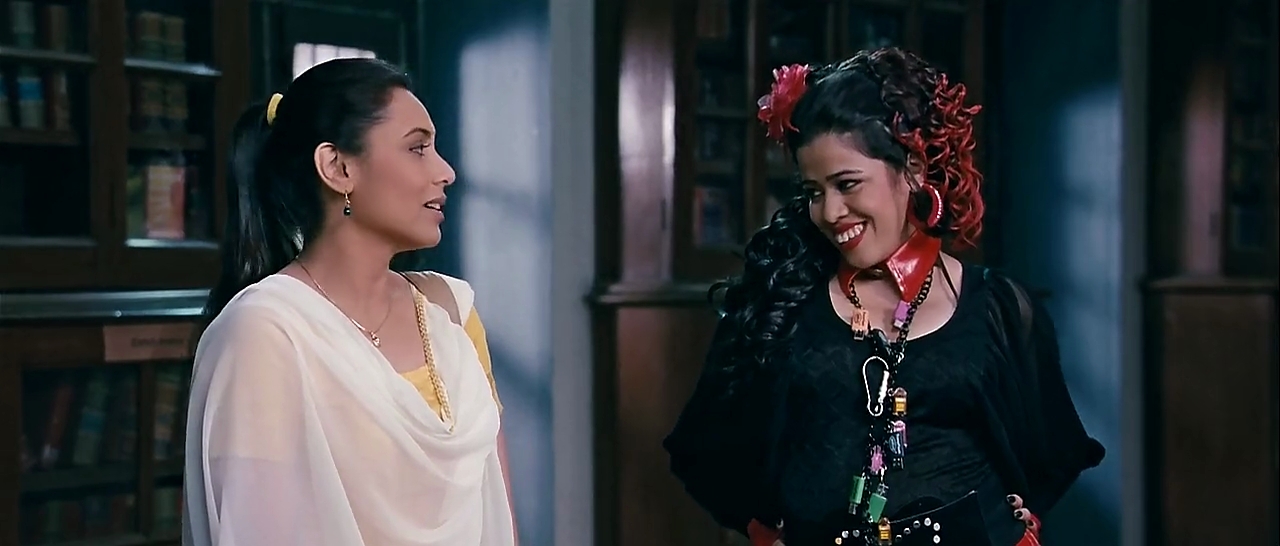 When in charge of handling a volley of queued-up students, she plans her attire too.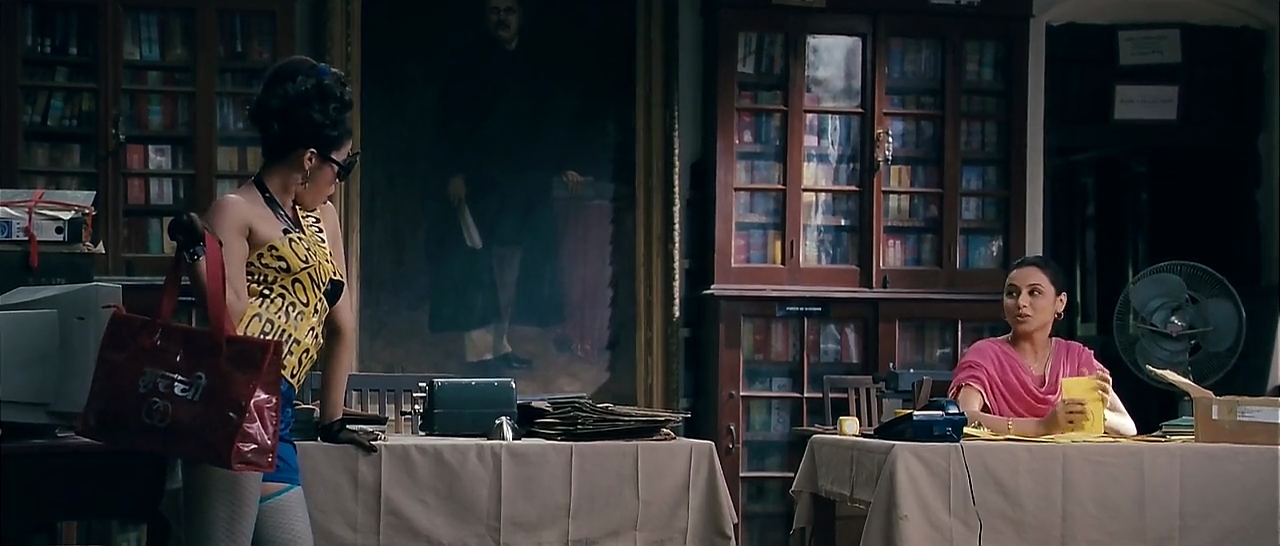 She knows the right colors and accessories while dishing out relationship tips.
And to the most logical statement ever made by anyone on marriages.
"Achchi to main bhi hoon… Achchi hone se kya shaadi hoti hai?"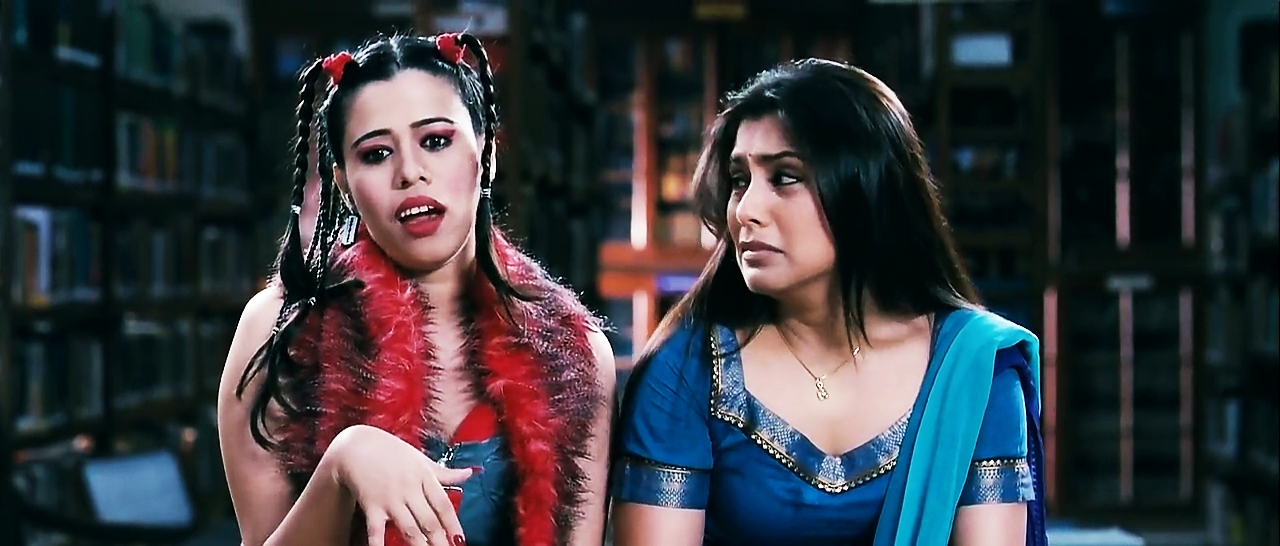 Not completely there…
Fact remains that none of these smart quirks makes Aiyyaa the film they set out to make. It is whacked out for its own good, for sure. Just that the writer in Kundalkar, probably, didn't know where to pull brakes at.
Amidst all original, edgy situations yet get a bunch of snooze-inducing portions. The biggest bore is the one with the drug peddler. Close on the heels in the heavy on shrills, convenient climax. No, I didn't mind the madcap What To Do number (hats off, Amitabh Bhattacharya). Just that the ending just didn't gel with the film's unashamed madness and was sudden, dimensionless.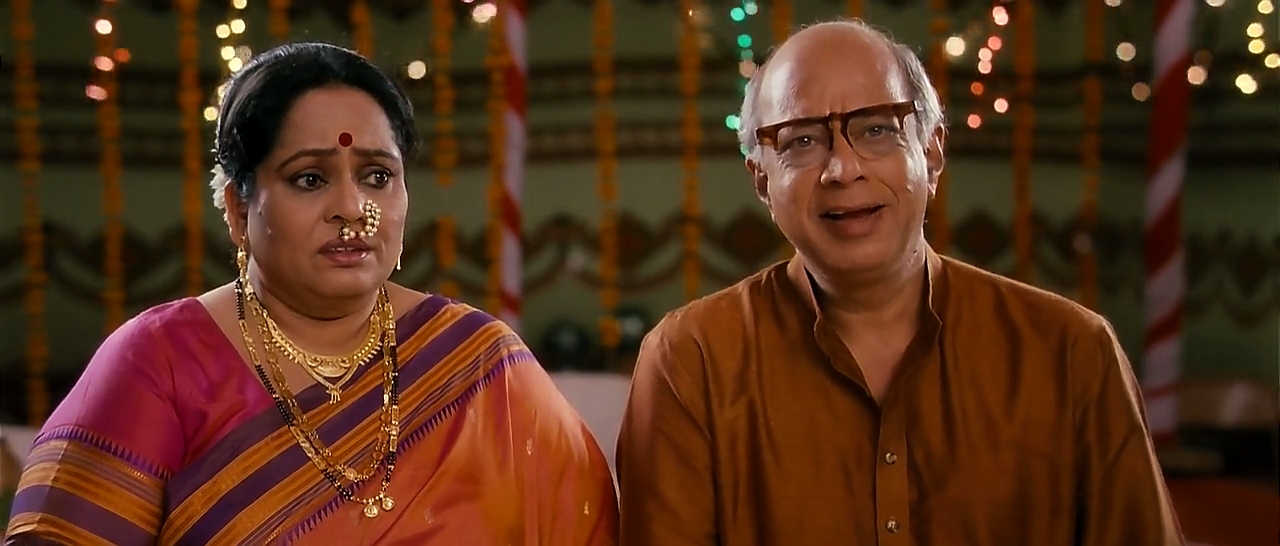 There's also a South Indian home that is heavily overdone with steel crockery, intricate brass lamps (of different varieties), and even a tamburu/tanpura finding its space in a miniature apartment.
The dance sequences are terrifically choreographed, one must agree. Though their necessity (purely in volume terms) is questionable.
Meenakshi Deshpande
Meenakshi Ankanserri Muthuswami Puthaparathi Iyer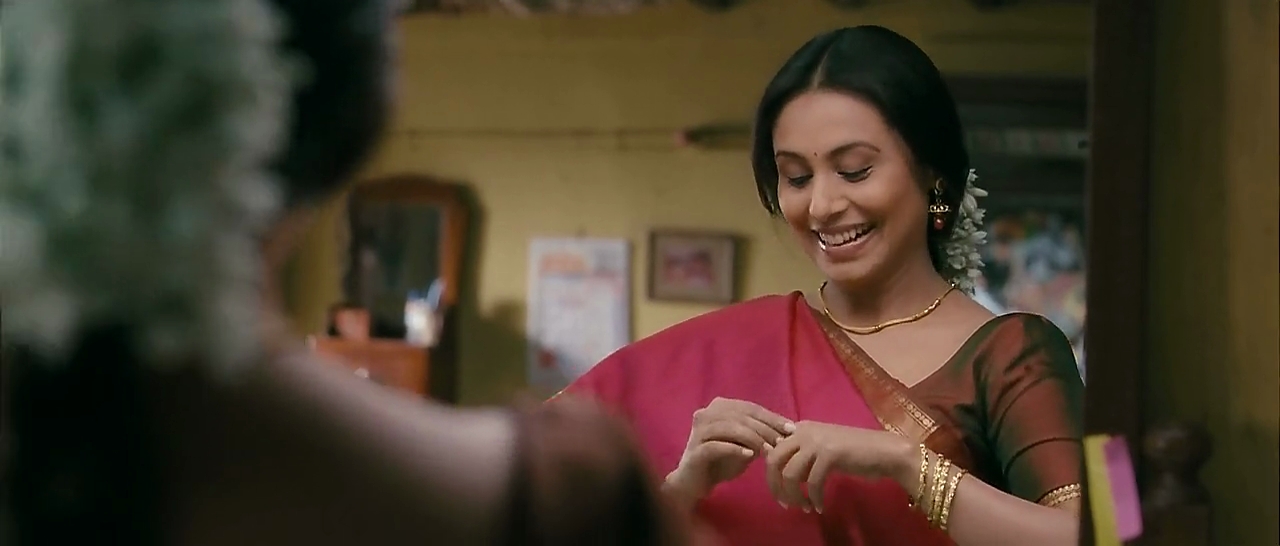 Meenakshi Surya Iyer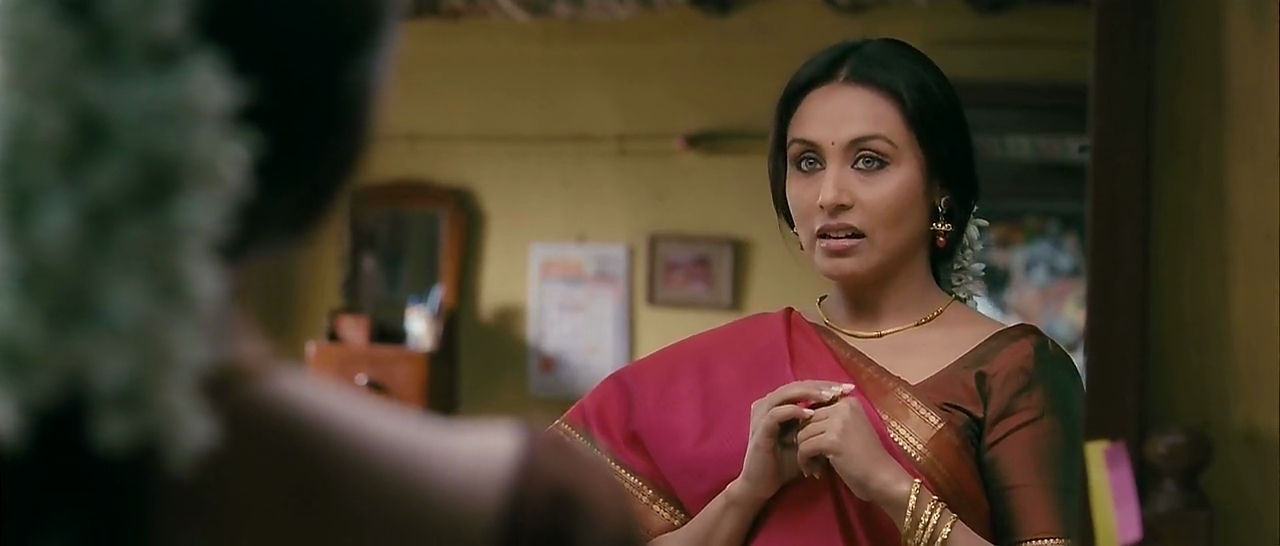 Meenakshi S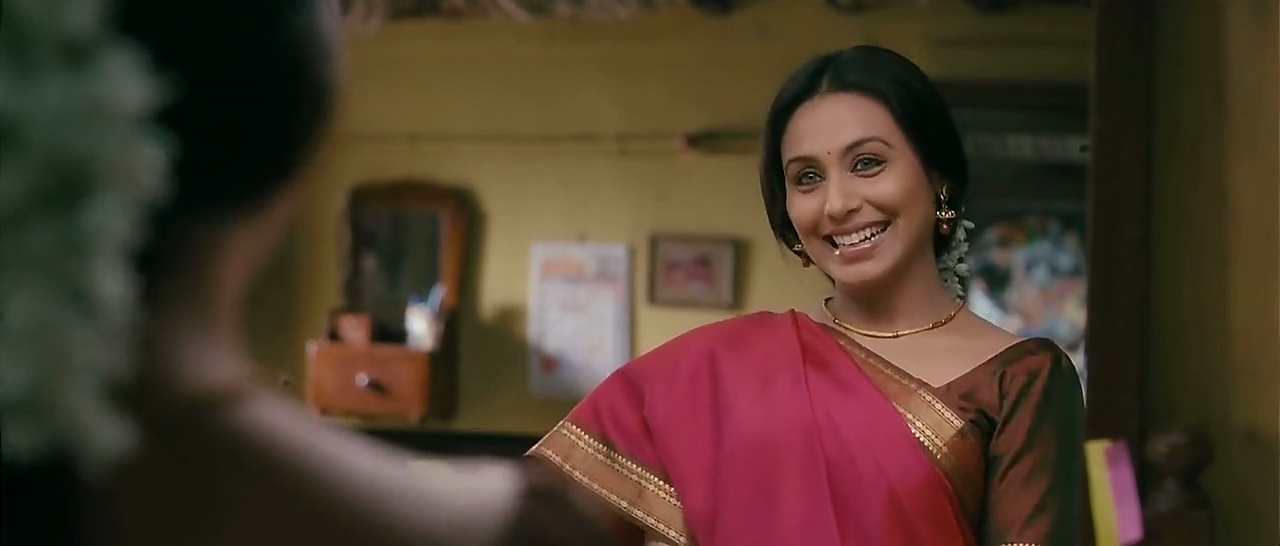 Meenakshi Deshpande Iyer

This girl is not the Rani Mukerji of yore. Of Kuch Kuch Hota Hai or Black. She is this oddball Puneri mulgi only Kundalkar could have designed. Meenakshi is a volcano of expressions.
Meenakshi is also a dare that no A-list female actor of our times would attempt. Rani's Meenakshi makes Aiyyaa work even when the pace slackens when inconsistencies creep in. When sombre to over-the-top, she transitions like a chameleon. Unrestrained has never been so graceful.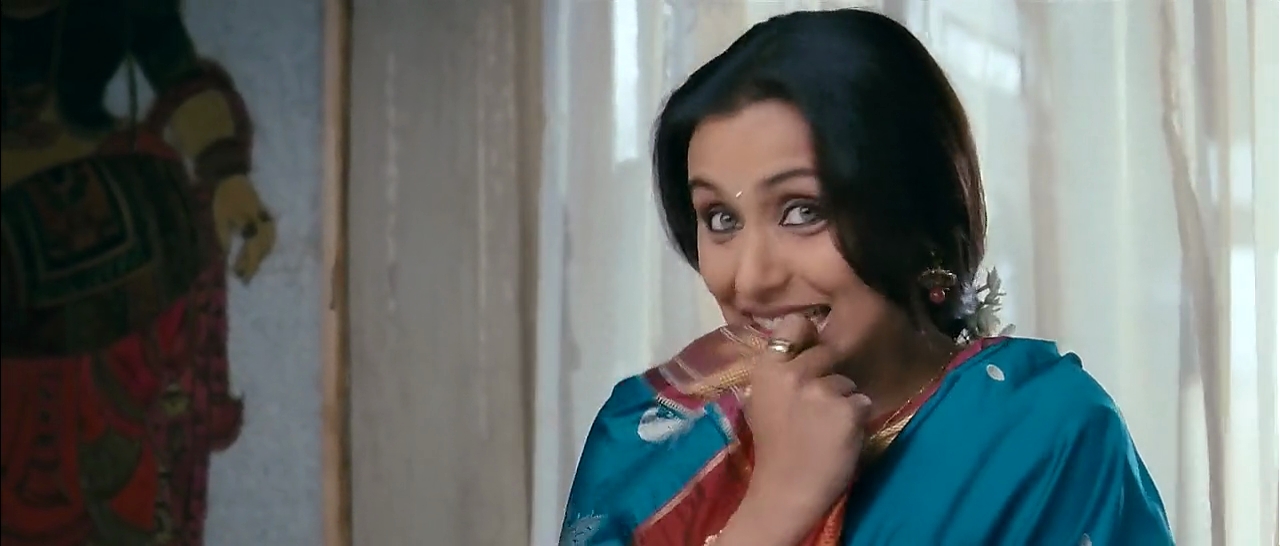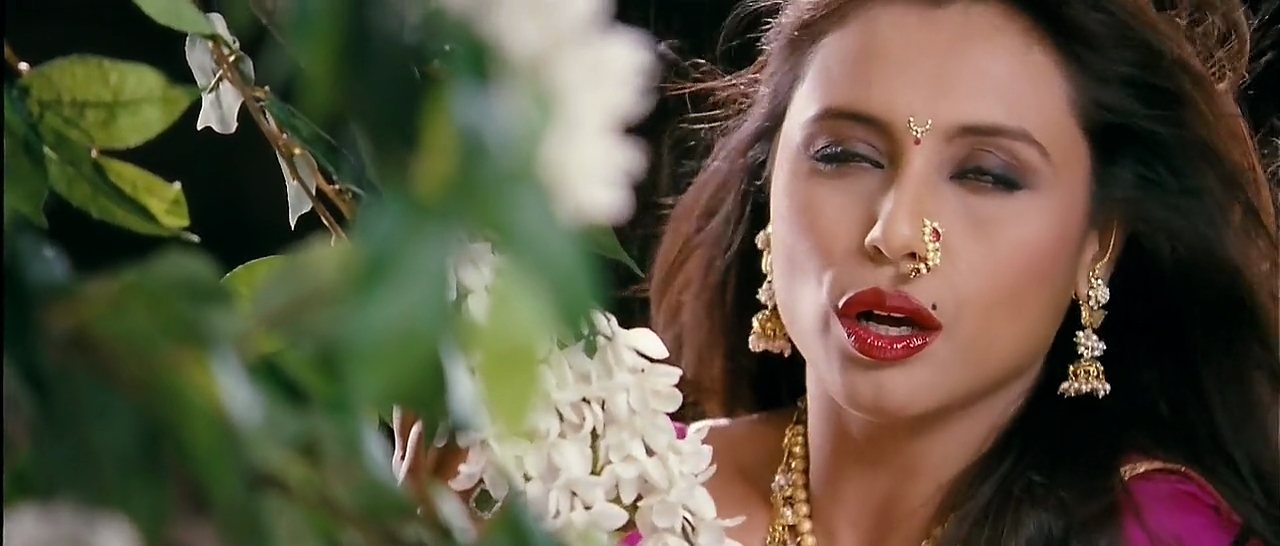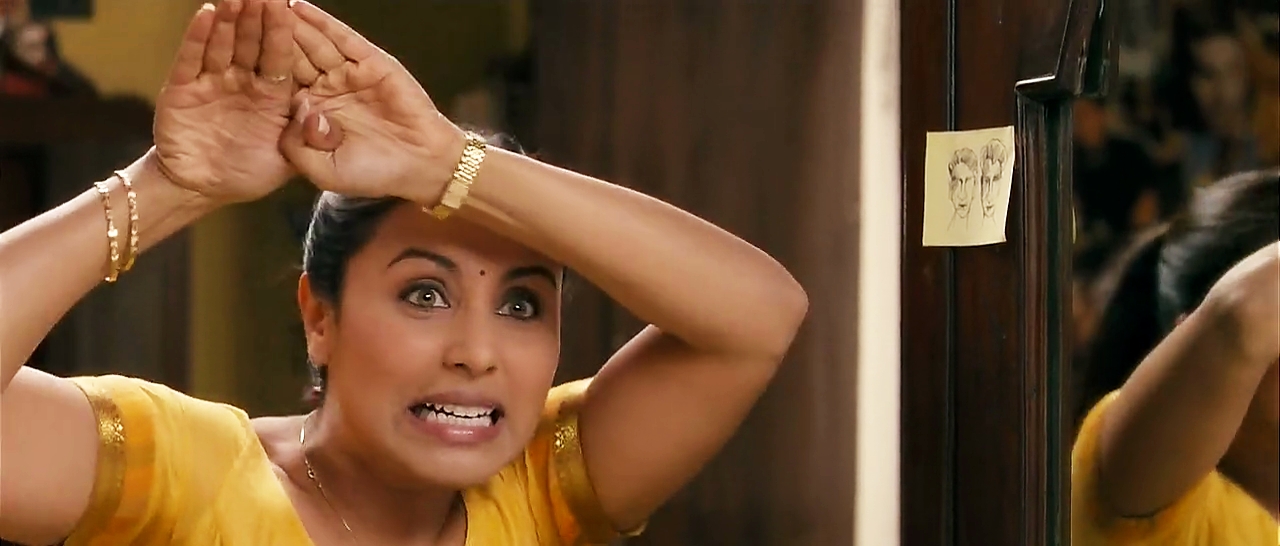 When Savitri Deshpande goes "Ishshya, kitna ye melodrama…" we realize it is only one of her colors.
There's nothing that hasn't been said about the acting virtuoso Rani Mukerji happens to be. Years down the line Aiyyaa remains one film that is less-watched and less talked about, which is pretty unfair because this film has Mukerji at her gutsy best. The film's relevance is beyond its theme, for the fact that it opened up an untouched style of filmmaking, which does not seem to be re-opening anytime soon.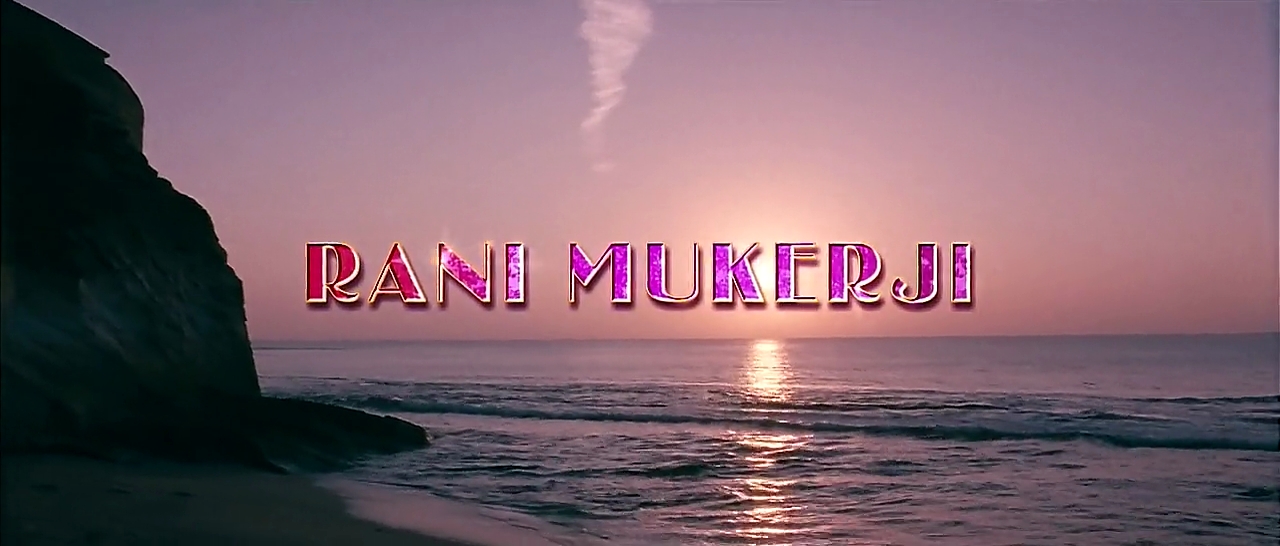 Till then, let's register all our gratitude to Mr. Kundalkar for this gem of a film!
It's been several years and three words are yet to go off my Kerala-born tongue – Aiyyaa… Ishshya… Agabai!
Aiyyaa is streaming on Netflix.