Let's deal with it. There are horribly flawed men all around us. There are eccentric, unethical doctors whose methods deserve nothing but a canceled license. There are abusive men whose lovers do not detest being in their very despicable state. India is also the nation where a misogynistic and haughty leading man in Devdas gets a martyr of romance badge along with cinema tributes in every filmmaking language. In director Sandeep Reddy Vanga's Kabir Singh, the protagonist by the same name (played by Shahid Kapoor) is a true practitioner of several of the aforementioned vices. Is it wrong to devise such an awful character? Not one bit.
The major bit where the film massively misfires is in its attempt to make everyone else subservient – in a fashion that is more dangerous than perhaps a Salman Khan feature where everyone comes together for the leading man's cause. In Kabir Singh, this encroachment is into areas like a woman's consent, her agency in her immediate relationships, her personal space, her chastity, and so on.
To give a little more background, Kabir Singh kicks off in a premier medical college in New Delhi where the topper happens to be a brooding, violent fellow (Kabir) with a noticeable lack of sense of humor. When he plays football, it is perfectly normal for him to thrash his opponents (who are double his size, incidentally) to a pulp. The dean of the campus issues a suspension letter, along with a sermon on how a doctor of his caliber ought to be better at anger management. The latter side statement also becomes an unfortunate keyword for an unassuming audience member to attribute his shocking behavior to the release of certain hormones which is barely in his control – frequently drawing in sympathies when they are least required.
Enter Preeti (Kiara Advani), a middle-class salwar kameez-clad lass whom you assume to be mute for the longest time in the film. In a situation similar to Satish Kaushik's Tere Naam, a smitten Kabir marks his territory around her. "Meri bandi" is the only identity that he leaves for the hardworking, introverted girl. It is appalling to see a young woman's visible lack of reflex when she is publicly violated. Kabir plants a peck on her cheeks. Unlike an ordinary (and inexperienced) person, Preeti doesn't wriggle. She stays put like a cold cucumber. Their love story, in this fashion, is based on a romanticized, normalized version of slavery. Eventually, Preeti does fall for Kabir for reasons unbeknownst but what struck my mind was the question – what if she were to refuse his advances? Would she have had the career she had worked hard for? Would Kabir have left her with an option to not be with him and still walk around freely? The leading man could even breed intentions similar to the one in the recently released Malayalam drama, Uyare.
To talk about the way Sandeep Reddy Vanga pens his film, the central protagonist, unsurprisingly, gets the lion's share of the good stuff. Though one note, Kabir is well-fleshed out for most parts and it is not hard to classify the man that he is. There are times when we feel how the writer is attempting to make him a commercially viable 'property' but the vulnerability of a self-destructive lover is hard to ignore. He is that kind of a man who would tell his girlfriend, 'chunni theek karo,' and is also caring enough in ways that no ruffian ever would. Kabir Singh is also no loser even in the toughest of his personal phases as his track record as a surgeon remains faultless. Plus, with the way Shahid Kapoor approaches his part, it is not difficult to immerse into his debatable ways if we look at them sans an overt moral lens.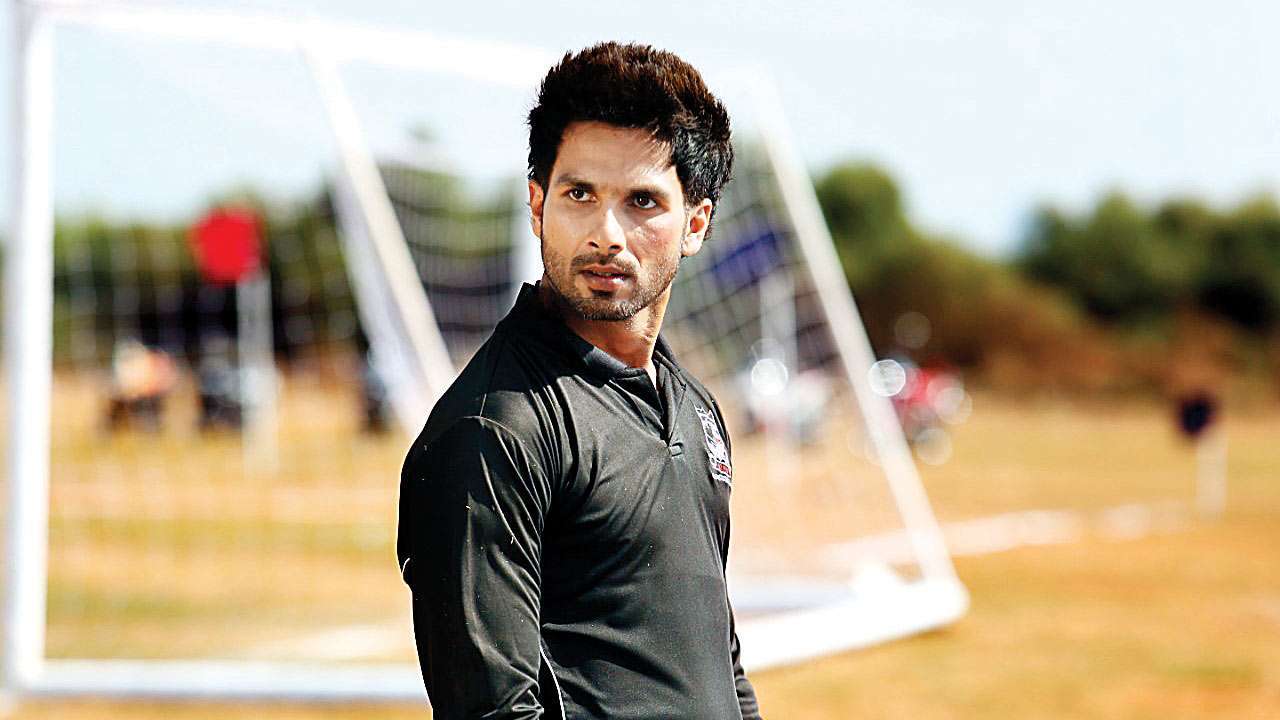 While Kabir Singh thrives well within himself, the people around him are conceived with zero texture making it hard for us to connect the dots. Kabir's family equation, for instance, is extremely puzzling. Theirs is a wealthy, regular yet affectionate family which literally does nothing at any point – when their son wants to get married, when he goes on a drug overdose or when he begins to live alone in the same city. Ditto for Preeti's parents whose stereotypical Sikh demeanor does no justice to the arc that the film's central conflict attempts to build. Relatively better is Kabir's best friend Shiva (played with a lot of sincerity by Soham Majumdar) whose acquiescent ways do strike a chord. It is a touching moment when he proposes to Kabir a marriage alliance with his sister.
No prizes for guessing but women get the most thankless characters to essay in Kabir Singh. They are people who make us doubt if we still live in the day and age of the 'Me Too' and other revolutionary movements. Preeti's characterization, arched on a shaky foundation, does find some footing midway – only to lose her microscopic share of authority and self-respect as the film hits its finale. Preeti's mother, at one point, states how the family's decisions are taken in unison by each member when it clearly didn't appear to be so. There is a rather bizarrely characterized grandmother (Kamini Kaushal) whose prowess in English and penchant to throw generic proverbs in constant intervals add zero value in explaining the film's volatility underneath. Then there's a brief episode with a movie starlet (Nikita Dutta), which in its essential lack of detailing, ends up objectifying her. Wait, she is not the only one on the list. In its entirety, the film does not let any of its women address the protagonist's obvious fallacies. They stand on the fence, often fumbling, yelling, or crying, while our man exits scot-free.
Towards the pre-climax, Kabir Singh did give me a decent dose of respite. The passage involving an incidence of medical negligence is dealt with neat responsibility. However, the episode culminates with Kabir's drug addiction bout disappearing magically. How about a month or two in a rehab, doc? One cinematic line or two later, Kabir Singh nosedives to what could be the worst possible finale for a film that nurtures a serial offender, only to cruelly gift him an end that he didn't deserve one bit.
ALSO READ: Imtiaz Ali's 'Jab We Met' – A 'Khuli Tijori' of Life Lessons
When the film decides to make such questionably amoral stances, we tend to overlook several of its plusses – Santhana Krishnan Ravichandran's cinematography (laced with numerous striking establishing shots) being one.  It is easy to observe how he is quite a pro at blocking with the way he captures Kabir's movements in his flat. The original score (Harshavardhan Rameshwar) is thumping as it successfully sets in a mood of hysteria and is fully aware of its leading man and his borderline criminal ways. The songs, too, largely make the cut even though they do not attempt to become the standard 'refreshers' in the tense plot. Unfortunately enough, it is just the screenplay and its unaware ways that strip Kabir Singh off from becoming a bona fide game-changer for romantic films with grey central players. Among numerous others, Vanga's lack of mindfulness on the subject matter is visible in the lazily staged ragging scene where the senior residents casually order Preeti and her friends, "Okay, now take off your clothes," Talk about the times where we feel the need for more female writers, ideating kickass films for women with complete knowledge on how their universe operates.
Rating: ★★
Kabir Singh is now streaming on Netflix.