"Judwaa 2" and its uncouth hero define everything that's wrong with Indian hoi polloi…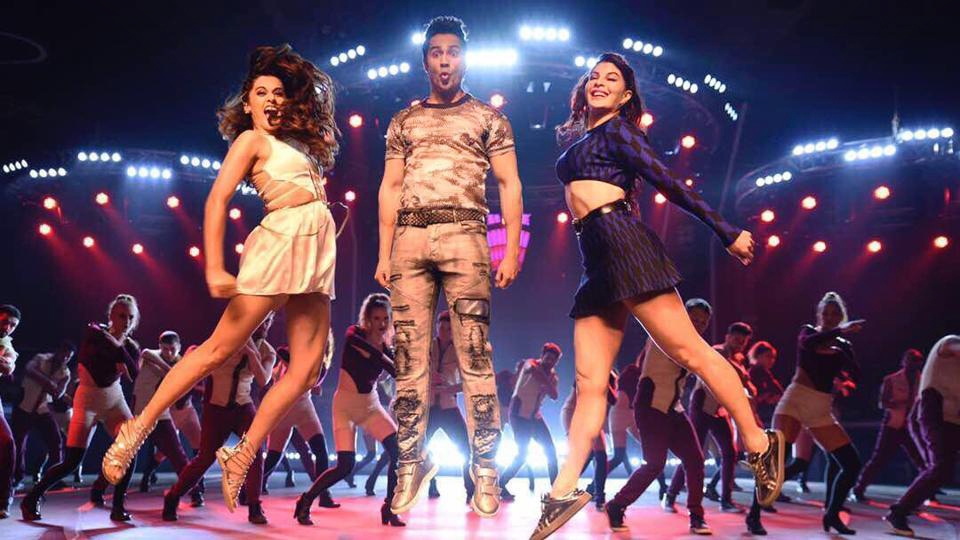 1997. David Dhawan planned a 'twins' comedy of errors' Judwaa with a straight-faced Salman Khan in the title role. The lissome Karisma Kapoor was cast opposite him – who seemed to move every single muscle for the camera in return for her remuneration. Another attraction in the film was the voluptuous Rambha who, well, brought in a Southern tadka. Put to the enterprise some of the most generic one-liners and a chartbusting soundtrack by Anu Malik, the recipe called Judwaa was served piping hot. Mildly entertaining, the film wasn't one of the biggest hits of 1997 that gave us Border and Dil To Pagal Hai but somehow the makers find it timely to rehash the same formula into Judwaa 2 along with its superhit songs.
Not that we expect any logic from a premise as this but Judwaa 2 begins with a flashback scene where couple chats on mobile phones as if it were the 2010s. A familiar scene later, the film fast forwards two decades and we witness a freshman Prem Malhotra (Varun Dhawan) being stripped to undies in his campus. Yes, we have reached a phase where a hero with six packs ought to be objectified as much as the leading lady with a pair of great legs. He dances in his (rather loose) swimming trunks and fights in nothing but boxers. What's next? Pouch briefs? Moreover, it is the gutsy heroine Samara (Taapsee Pannu) who saves the dude in distress from being thrashed further. As much as we should celebrate the equality bit there, one sighs at the need for all of it. Especially when the film itself oversells a very problematic prototype of machismo called Raja (Varun Dhawan, again).
Prem's estranged twin Raja is brought up by a Marathi lady called Kashibai who empties the entire dictionary of feminine Marathi exclamations in her 10 seconds screen time. He wears knitted vests, gaudy tees and the likes because the costume department never saw a tapori in life than Rangeela's adorable Munna. His frequent crotch-adjusting gesture is about half as offensive as the film in entirety.
Cut to Raja's introduction. There's a semi-decent Sajid-Wajid Ganapati song and towards the end of it, our man has to fight the villain for no rhyme or reason. I am not sure how inclusive Ganesh Chaturthi is in Mumbai but here we see a Christian lad called Alex (Vivaan Bhatena) offering prayers with a Pooja ki Thali for 'Bappa'. Towards the end of a weirdly choreographed slow-motion action sequence, you see Raja breaking a coconut from Bappa's bhog on Alex's head. Much love for the adorable elephant God, I say!
No, it is not as if the director David Dhawan and his writers Farhad-Sajid drew parallels between these cardboard characters to Ganesha and his opponents. Neither do they possess such abilities nor is the film targeted to thinking audiences. The film, soon, transports us to London where the buffoonery continues. You meet Jacqueline Fernandez (as Alishka) who bravely attempts a Karisma Kapoor act but falls short of pizzazz. With an aura that lacks magnetism and is also needlessly bimbo-like, she seems barely accountable. As Samara, Taapsee tries to make sense of her (rather) sensible character and even succeeds partially. Soon pops up the dance numbers where she gyrates like a maniac. I am sure this is what Fernandez and her ripping thighs do to intimidate every new entrant in the mass masala territory.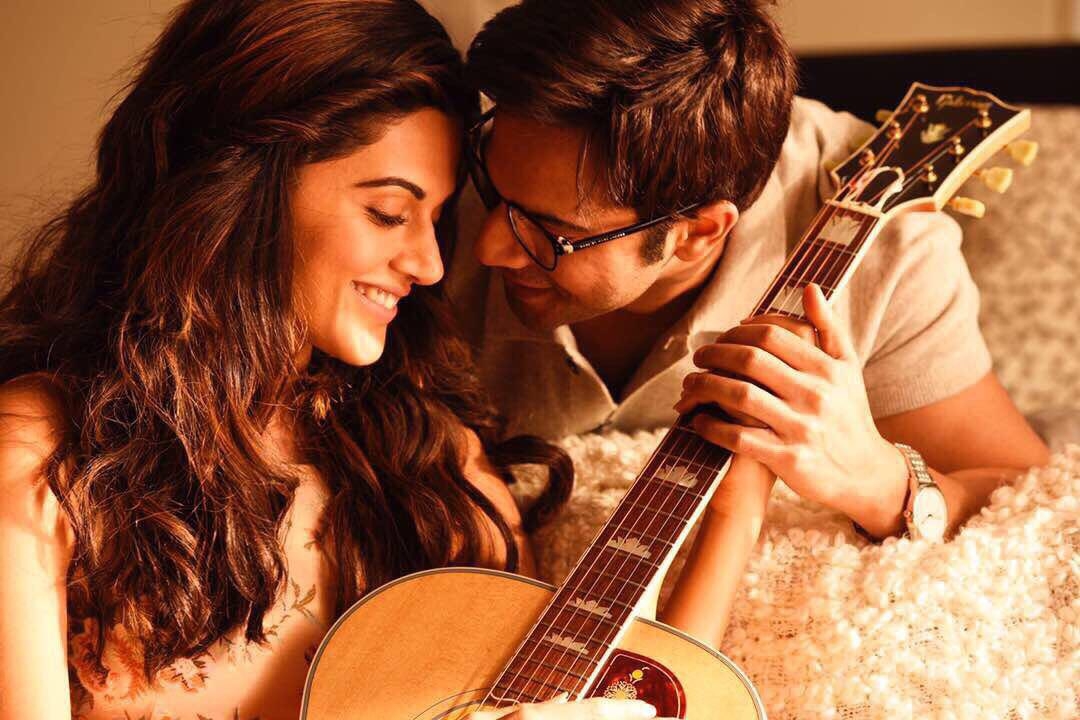 There's no point nitpicking what's wrong with Judwaa 2. Sexism, crass jokes on disabilities (physical and mental), fat-shaming, age-shaming – you name it, the film has it. There's also a pair of elders who literally solicit their daughters just because the suitor is filthy rich. The same viewers that might later bleat over the social vices that refuse to decimate themselves were guffawing with zilch shame in the cinema hall.
Even a film as this can somewhat be watchable had it offered a hero who wasn't so aware of himself. A Govinda or Salman Khan in the '90s might have just strolled into the sets of a similar film, pulled off those empty gags and double entrendes in a matter of minutes and left the scene. Varun Dhawan, who excelled earlier this year in Badrinath Ki Dulhania, falls flat in his attempt to ape these men who were known for their swashbuckling charm than anything else. With innocence being his primary selling point, Dhawan is passable as Prem while Raja annoys with sheer unoriginality.
Judwaa 2 is not just Varun Dhawan's failing. The makers over-utilize his charm and screen presence in a screenplay that gives zero laughs post interval. A set of ill-knitted sequences and songs show up reminding us of certain tasteless TV serials and eventually culminate to a foolishly penned climax. Their attempt to intersect the film with oversold emotions like family and maa ki mamta does no magic either. Talking about mothers, the film shamelessly slots them too. Prem-Raja's conventional saree-clad mom is worthy of great affection while Samara's uptown mom deserves zero respect and a non-consensual smooch from the young hero.
The only question that remains is – who's the culprit here? The lackadaisical writers and director who deliver just what the mainstream viewers of today deserve or the very same audience who do not seem to have evolved in the 20 years' gap that separates the film from its first edition. I bet, the latter.
Rating: ★★
P.S.: The cameo featuring Salman Khan has to be the worst (and the most pointless) in the history of mainstream Bollywood.