Series of serial killer biographies are those which fascinate us forever. That is also the reason why they become the subject/inspiration for umpteen feature films. Ted Bundy has had many. So did Fritz Haarmann. Closer home, Charles Sobhraj's life stands documented in various formats whereas our filmmakers' lure for the elusive Sukumara Kurupp is yet to dwindle. For the uninitiated, Gowri Shankar – popularly known as 'Auto Shankar' – was a nightmare to those who grew up in 1980s Madras. The man who was synonymous to illegal liquor and drug trade, pimping of women to men of influence, leading to chronic murders and a series of ancillary crimes, Shankar's story gets a full-fledged canvas through ZEE5's latest series Auto Shankar directed by Ranga.
One that features Malayalam actor Appani Sarath in the titular role, the ten-episode series kicks off in a rather cinematic note. You get to see how an imprisoned criminal is awaiting his execution. He writes a letter, takes casual bidi puffs, walks about with zero visible remorse and gets to mouth a couple of smart-ass lines. Just as the man is about to breathe his last, the executioner's lever cuts to an auto rickshaw's – and we are taken to a flashback, in what looks like early '80s Madras. 
The series, from this point, sways back and forth with its timelines. If Auto Shankar chooses to show how its subject was 'discovered' by a local inspector named Kathiravan, the series does not do it in a sequential fashion. By the time this chapter break out, we have already made our impressions on Shankar as well as the inspector. The same goes a rather shakily done flashback to Shankar's teenage where he is abandoned by his parents. No, I wouldn't ask if it was a necessary element at all but it is the placement that seems to – unknowingly – defend some of Shankar's abhorrent acts. These errant timelines also act as speed-breakers in Auto Shankar's otherwise swift proceedings, interspersed with politics, changing power dynamics, friendships, romantic relationships, raw action and oodles of sex.
Talking about the screenplay and character design, it is Shankar's own part that fetches the finest flavours – as is the necessity of the series. The ZEE5 series sprinkles itself with moments that make Auto Shankar's title character develop a beating heart. We seldom get to know what the man is through his own eyes or thought processes. It is always from the viewpoints of a disappointed wife, a distressed mistress, an angered cop and so on. In those rare occasions where the screenplay lets Shankar's own emotions take over, Auto Shankar shelters itself in a certain flimsy skin that every second Tamil commercial film is seen to flaunt. Yet, thankfully enough, the series pulls itself out quickly enough to avoid becoming a dreadful 'personal' affair. The point being made is that the ten-odd episodes avert itself from needlessly humanizing the monster that its protagonist is. Auto Shankar refuses to analyze how Shankar gathers all the courage that he musts up, throughout his growth trajectory.
Rest of characters in this ZEE5 series do not get the luck that its titular character enjoys. Most of them exist to serve a specific purpose in Shankar's life. It is a disheartening as a bunch of them display intriguing shades for themselves. If Swayam Siddha's turn as the ambiguous Chandrika is tantalizing and uninhibited, Arjun Chidambaram does a swell job as Inspector Kathir. These two – among a couple of other adjuvant players – deserved well-rounded parts. The latter's final scene is way too inadequate for all the build-up that Auto Shankar engenders around him. There is also a brief chapter involving a popular actress who gets enamoured by Shankar's evil charm. We do not know why this passage exists, to begin with, if not for breaking the series' flow by adding those pointless extra minutes. Besides that, Auto Shankar also contains numerous other moments that chronicle politics and the way it wields power to a commoner to break rules is commendable. There is this telling sequence where Shankar and Chandrika are travelling in a rickshaw and are intimidated by local thugs and later by a group of cops. It is a very conventionally written and staged segment but the way it pans out – be it with the performances or with respect to the flow of events – is what adds to rendering credibility and grip to its protagonist's power equations. The same can be said about the turmoil that Shankar is seen to undergo when the local minister turns lustful towards Chandrika.
Besides Sarath Appani's towering performance that is the obvious scene-stealer as well as a concealer of several of the series' flaws, what stands out pointedly in Auto Shankar is its spectacular photography. While it is a painstaking task to make suburban Tamil Nadu pass off as '80s Madras, the series is almost unanimously sound in its visual language. Supported ably by the production design which rarely looks designed, there are countless frames in the ZEE5 series that radiate grand cinematic quality. A lot of them have decidedly composed sans symmetry and the extended still frames in themselves have profound stories to tell. The original score is a tad too loud, especially in action scenes and moments of intense drama. Perhaps the makers mistook it for a big-screen commercial outing that it necessitated by the need for a revealing OST and sound design – which is unfortunate. Excessive length is also a problem area where the primary culprit is the series' unruly timelines, followed by the editing pattern which renders several of the scenes appear repeated as well as elongated. Becoming a major plus are the dialogues which form a mainstay in the narrative and are extremely well-penned, staying true to the essence of the era. 
All said and done, director Ranga does play a commendable part in making his attempt at the biography genre an honest one. Come to think of it, Shankar's story walks on a tightrope where there is no room for sympathy. At the same time, he was also a hero to many a localite who swore by his kindness. To give Ranga his credit, Auto Shankar refuses to make a messiah out of him. There are no lamenting mothers anywhere in the picture. Instead, there is a hurt wife who feeds him his last meal while also refusing to let him glance at his own children. It is amid such little mercies that Auto Shankar turns into a vulnerable and rather responsible fare – despite volumes of bloodshed and cuss words thrown all over. Add to it, the slick opening credits and the decision to begin every chapter with an actual newspaper headline, there is a lot to observe in the series that is sure to make you sit up and read about the man who spelt terror to Madras in the '80s. 
Seen below are some eye-catching visuals from ZEE5's Auto Shankar that signal how the web series could be a game-changer for the format in the Tamil language: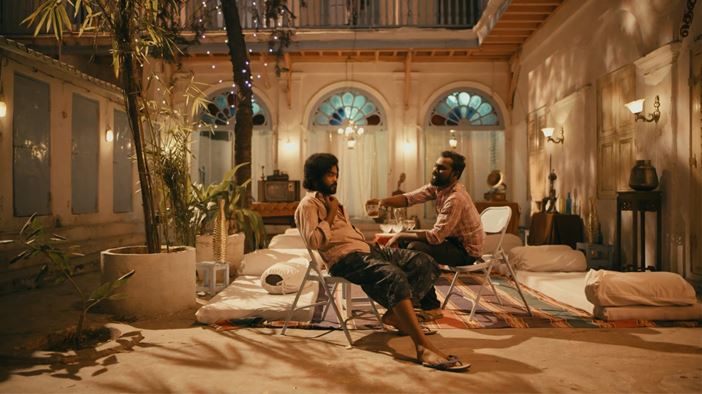 Episode 3: Striking moment for the way the camera slides from the left to the centre and later zooms into the subjects.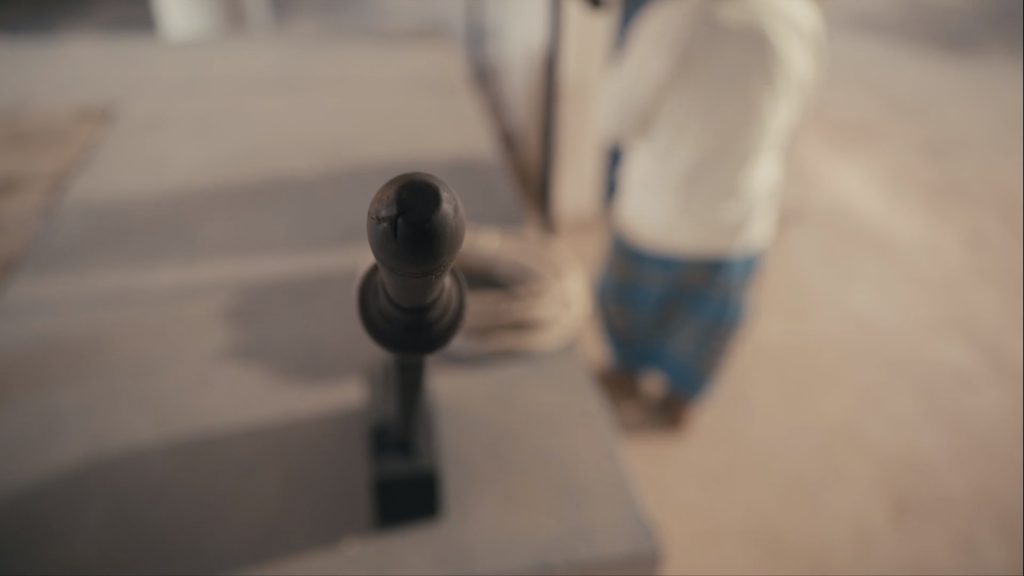 Episode 1: A startling frame that composes the execution lever and the rope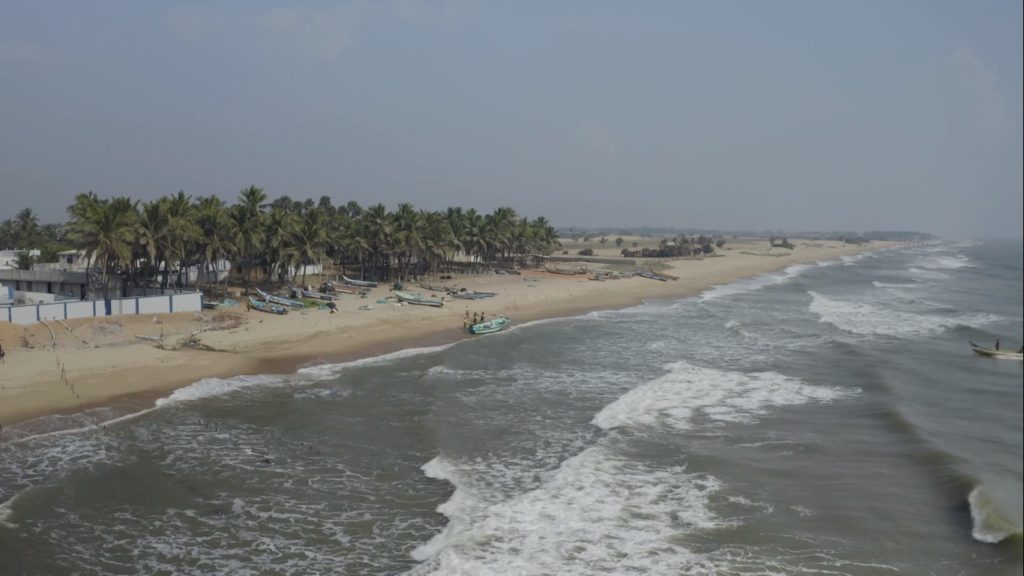 Episode 10: A striking establishing shot where the sea provides the necessary drama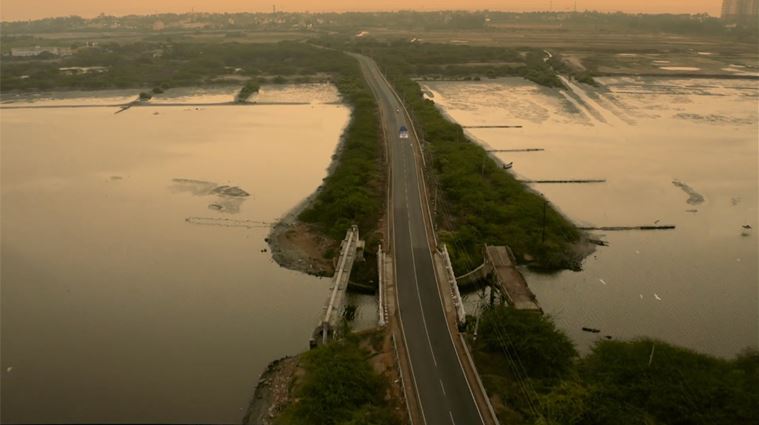 Episode 9 – A panoramic establishing shot that is lit and composed with absolute beauty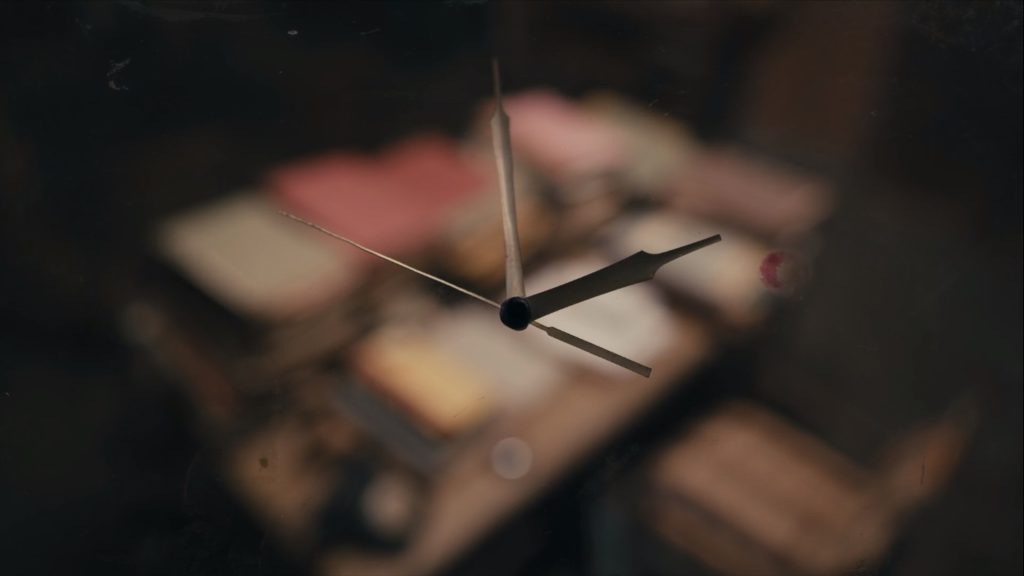 Episode 8 –A quirky shot from within a wall clock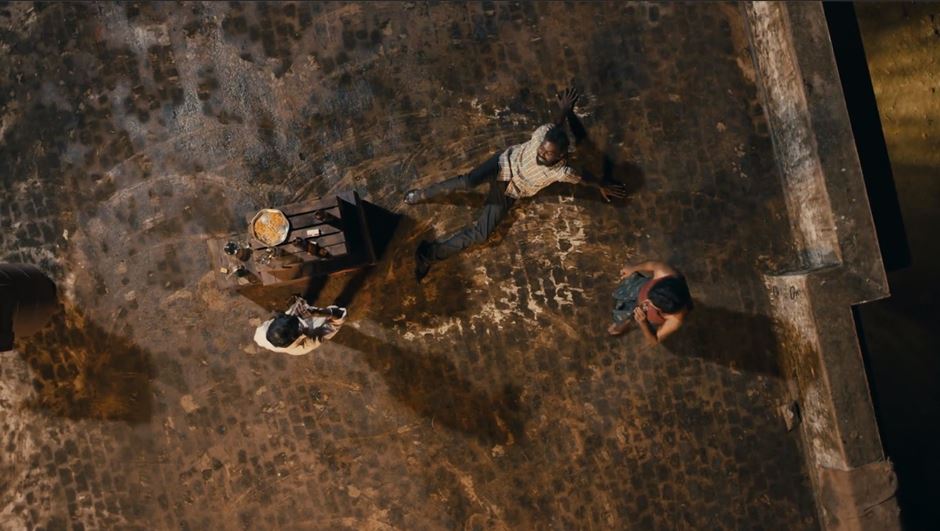 Episode 4 – An overhead shot that presents its subjects in a unique fashion while effectively leading to the drama that follows