Zoya Akhtar's 'Zindagi Na Milegi Dobara' is a masterpiece that reiterates the popular slogan of a soft drink brand: "Darr ke aagey, jeet hai"! Zoya narrates, with dexterity, a tale of three friends and their coming to terms with their own inner demons. The film's real hero is its script by Zoya and Reema Kagti, followed by skillful execution by the former. The three principle actors sink their teeth into their characters and their nuanced turns lend magnificence to the screenplay. Hrithik Roshan deserves a special mention for throwing his superstar image out of the window and becoming one out of the three guys with no starry airs. Farhan Akhar, in a maverick sort of a character, finds himself in something which is tailor-made for him and he does full justice to it. Same can be said about Abhay Deol who, by the way, is the most adorable amongst the three. Katrina Kaif is surprisingly good. Kalki Koechlin is such a natural that it is impossible not to hate her character, Natasha. Remaining actors get no scope except for Naseeruddin Shah who excels in a fleeting cameo.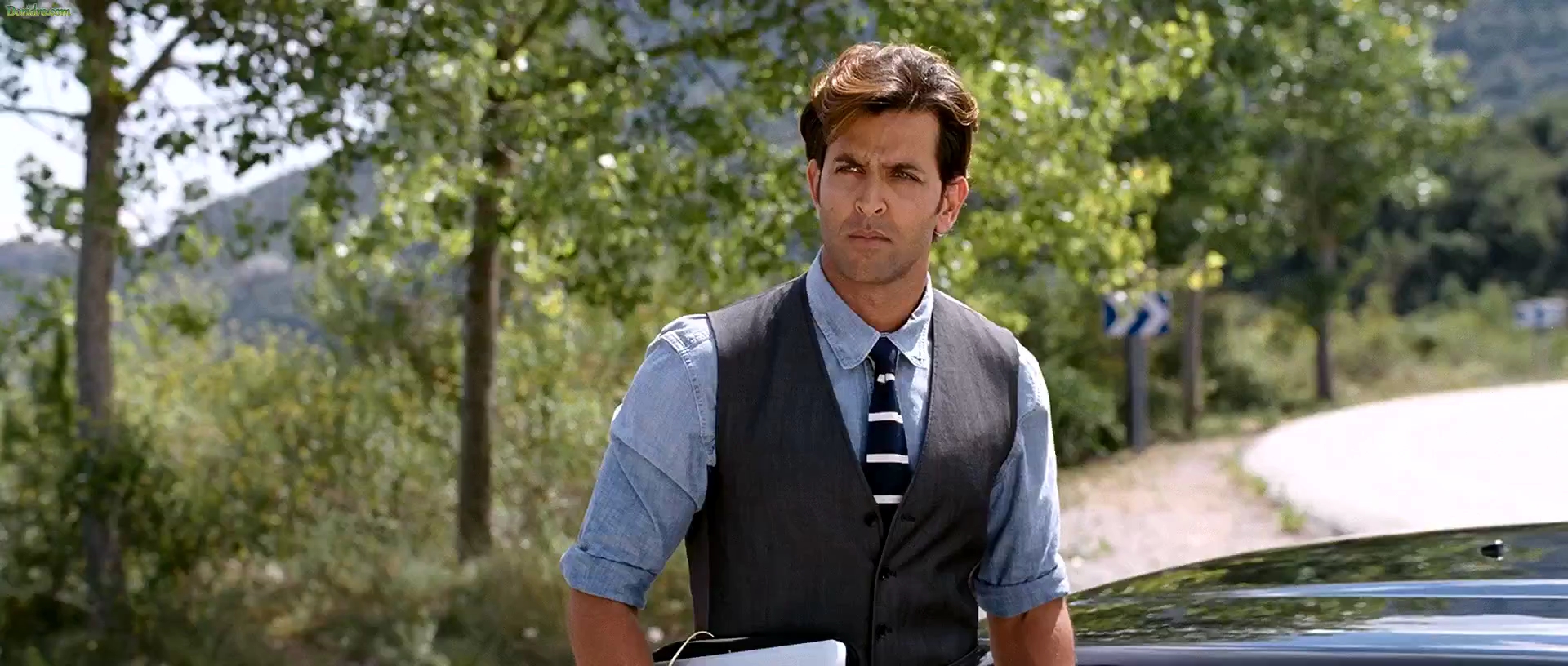 Since both films come from the same team, comparison with Dil Chahta Hai (2001) is inevitable. But, ZNMD in every sense is less preachy than DCH. It offers opportunities, not advises. It makes you feel lighter, not heavy with an overdose of 'gyan' (not that DCH did so!).
Shankar-Ehsaan-Loy's music with Javed Akhtar's poetry speaks the same language as the film. "Khwabon Ke Parindey" and "Senorita" deserve special mention and have been shot with magnificence. The dialogues are splendid and make you think twice. The pace might be slow but the film catches you unaware like slow poison. By the time, the finale unfolds it gives us a feeling of being afloat a vast, imaginary sky out of sheer happiness.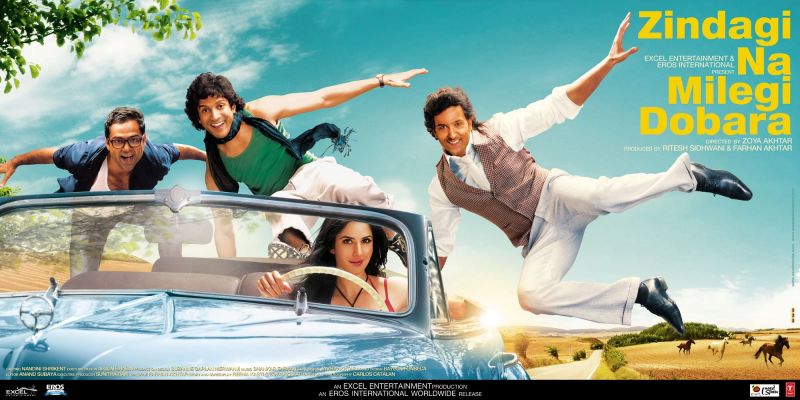 Overall, Zoya Akhtar proves yet again that she's a gem of filmmaker. She's blessed with a functioning brain, unlike many other commercial filmmakers. In Zoya, we don't see a businesswoman making movies. We see a filmmaker's vision coming true. Every frame, every dialogue exude unbridled passion. It's all in the genes, I tell you!
Picture Courtesy: Excel Entertainment