'Varane Avashyamund' review – when engrossing characters remain emotionally distant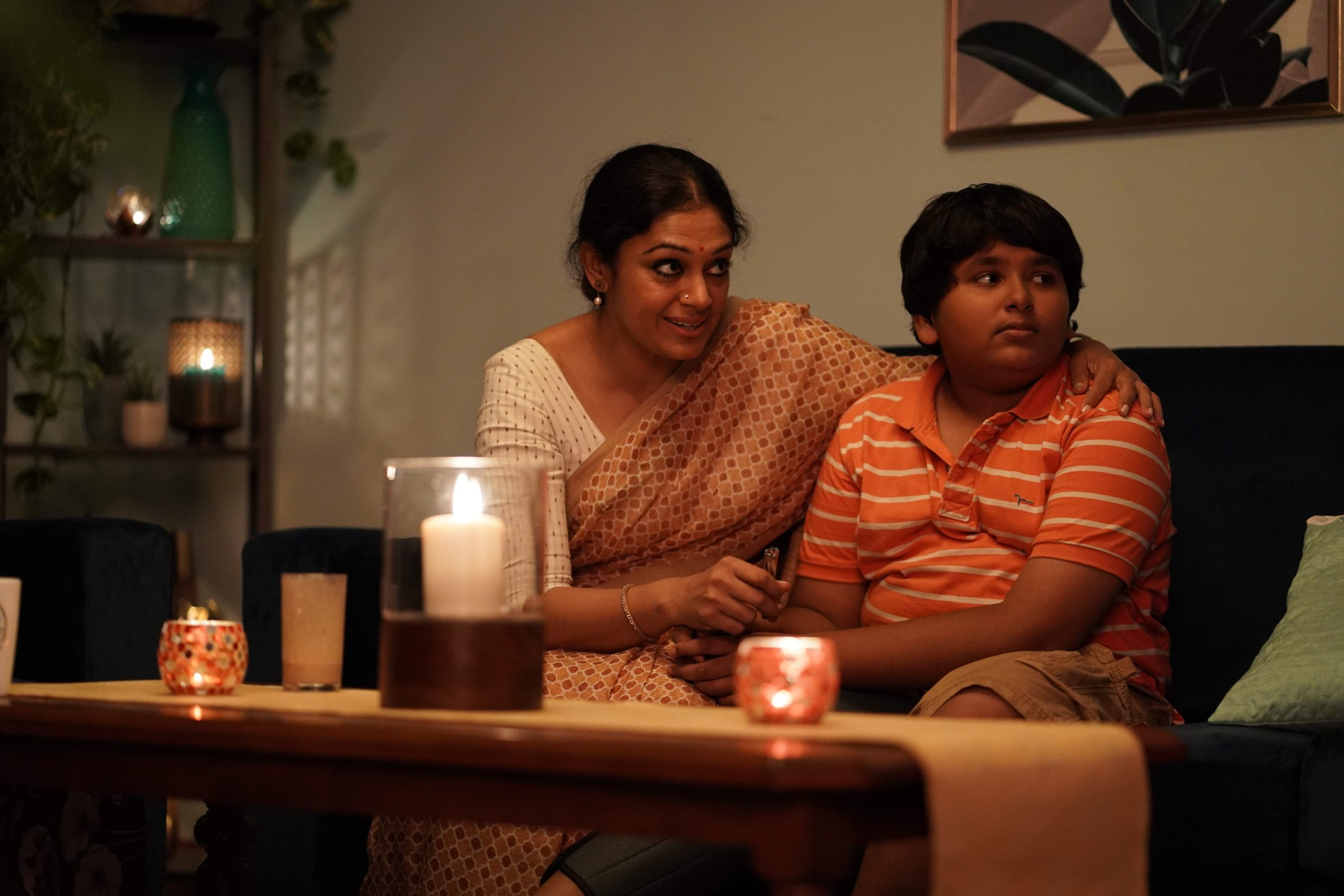 Believe it or not, Malayali millennials are significantly lucky as far as cinema and culture are concerned. They have had the good fortune to grow up on some of the finest films from the '80s and '90s conceived by the likes of Priyadarshan, Sathyan Anthikkad, Padmarajan, Fazil, Sibi Malayil, Siddique-Lal, and Kamal – many of which would later get washed-out Bollywood remakes. A lot of them were original and progressive concepts that were brought to life by highly competent actors who could not only change the syntax of screen acting in Malayalam cinema but they also successfully extended their clout to few other filmmaking industries in South India. The need for a long preface such as this is the presence of three of the era's biggest superstars (Suresh Gopi, Shobana, Urvashi) on the posters of Varane Avashyamund which marks ace filmmaker Sathyan Anthikkad's son Anoop Sathyan's directorial debut.
Produced by Dulquer Salmaan (who no longer needs to be introduced as Mammootty's son), the film also introduces Priyadarshan's daughter Kalyani as a leading lady. Possible nepotism charges aside, the recipe is one that charges an average viewer up – not for its novelty but for the coming together of so many megastars and their children in a film that looks like a wholesome family entertainer.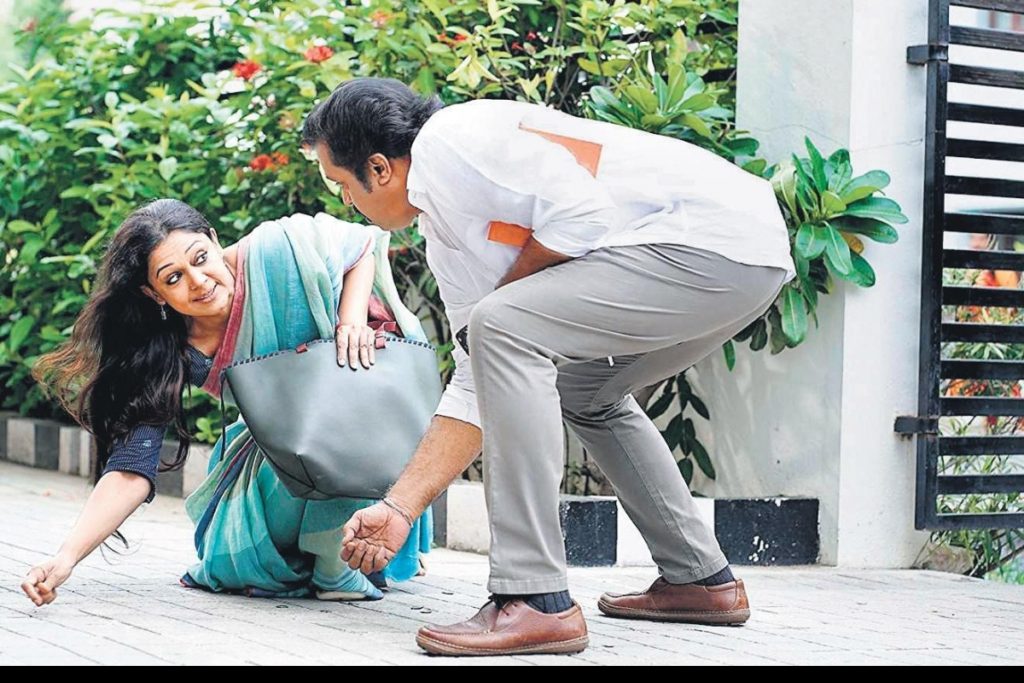 Set in Chennai, Varane Avashyamund (translates to 'Groom Wanted') kicks off as the 20-something Nikita's (Kalyani) story. The confident, young professional for strange reasons is on a hunt for a prospective groom. Her medium for the hunt is the KeralaMatrimony.com – present as active product placement but is hilariously counter-productive. Not one to particularly look up to her divorcee mother Neena (Shobana), Nikita is adamant to have an arranged marriage for herself. Hogging the most amount of screen time, the young actor is saddled with the least developed and the most unexciting character in the film. While we may still subscribe to her groom-hunting ways, we never know what her issues with Neena are. Varane Avashyamund injects unnecessary complexity to Nikita when the scenario clearly didn't demand any of it.
Soon we are introduced to Dulquer's Bibish P who, along with his grandmother and brother, moves into Nikita's apartment complex. For the longest time in the film, we see his presence serving no purpose. Catalytic in nature, this sidelining also reminds us how the director has been influenced by his father's style of character development. There are subplots galore and each of them exists to make unique, singular points. Actor Lalu Alex relives a cliché that he has lived all his life. Can we at least give him names other than Manuel, please?
ALSO READ: 'Koode' review – a fantasy tale that addresses the need for closures and company
If Urvashi is present to paint an alternate picture of single parenting, KPAC Lalitha gets a Manasinakkare-styled revelation towards the end. While the Tamil Brahmin landlord expresses his fondness for coconut-fried beef, the filmmaker makes his political leanings clear with the mention of a WiFi password that goes, 'LDF varum ellam sheriyakum' (The Left Democratic Front will come into power and things will be alright). For a story set in Chennai amid seemingly apolitical people, these are insertions that baffle.
Enter Major Unnikrishnan (Suresh Gopi), a decorated Army man with pronounced anger issues. Varane Avashyamund, essentially, desires to be about a love story that blooms between him and Neena. However, the film faces an utter lack in moments to pass itself off as a convincing romance. The characters have unique backstories but the chemistry is far from palpable. We pine for instances that might show Unnikrishnan and Neena subscribing to each other's miseries and vulnerabilities. Instead, the film only believes in blatant matchmaking. All we get are rather uncomfortably staged meet-ups by the beach where Neena sobs while making a revelation or two. If the film ever intended to be a convincing romance, it ought to have shown us the trajectory. The same can be said about Nikita and Bibish's blooming love. All it takes for the city-bred girl to fall for the man is a Sathyan Anthikkad-styled sob story. The alternate romantic track involving Bibish is another puzzle in the film. For sure, we are aware of Dulquer Salmaan's desirability but these clumsily injected side characters do more damage than good.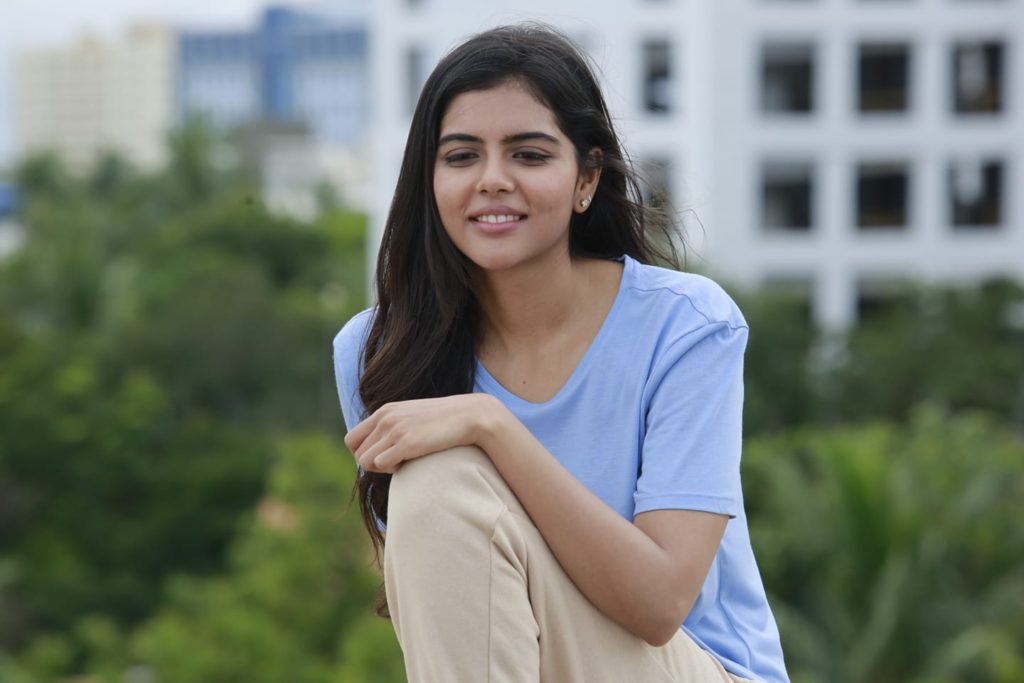 This phenomenon is also exactly what plagues Varane Avashyamund if we look at it in entirety. The characters despite their impressive shades never really tie up into the story framework. Instead, we end up aching individually for each. If Unnikrishnan's uneventful past is a matter of intrigue, Neena's fleetingly mentioned colourful youth is another factor that arrests us. Dr Sherly (Urvashi) who moves us thoroughly in her penultimate scene, too, involves big-time despite a notable Achuvinte Amma hangover. Much like his filmmaker father's cinema universe, director Anoop devices an unrealistically close-knit neighborhood, painting a superficial picture of what modern-day urban life looks like.
The filmmaker makes up his inability to knit these characters with a fitting layer of humor. Even that bit, Anoop Sathyan accomplishes by referring to his actors' former work. We hear the iconic Commissioner background score running in certain scenes whereas Suresh Gopi is made to redo his trademark dance move in another. Neena is continuously referenced as a Shobana lookalike and one scene even uses Yatra's 'Yamuna Theere'  number for extra effect. There is even a witty recreation of the duo's iconic scene from the 1993 classic Manichitrathazhu.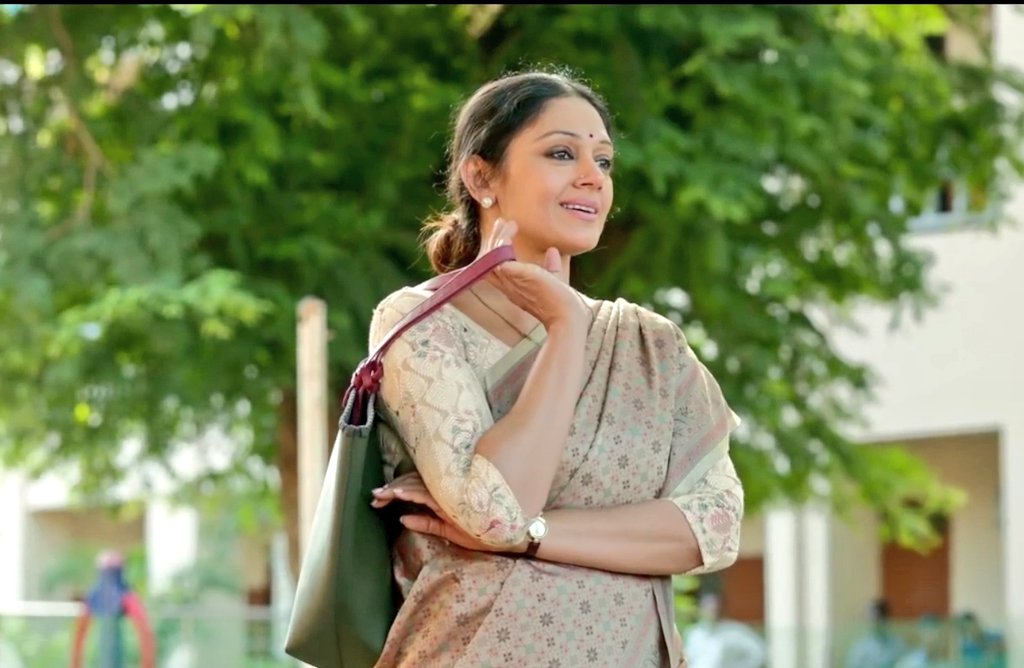 Everything is well and good until the filmmaker decides to overdo the meta factor. I mean, we certainly identify Shobana as the doyen of classical dance in South India. What is the point of making her a dancer if that aspect adds nothing to the film's plot? There is a brief moment where Nikita walks in with her friends to find Neena dancing. If at all there was a message that underlined the instance, the writing is unable to reflect that on screen. Ditto for adding a layer of pointless machismo to Suresh Gopi's otherwise vulnerable character. The audience, for sure, is aware of his screen image, and the fact that he plays an Indian Army major with gallantry awards further cements his bravado. The additional scenes that the writer stages only wastes screen time, partly nullifying his lead's psyche.
Among the pleasant bits, Varane Avashyamund contains a pleasant original soundtrack (Alphons Joseph). The song placements are equally gratifying with the soft, family number (by K S Chithra) towards the end being of astonishing impact. The original score and cinematography (Mukesh Muraleedharan) capture Chennai and the film's grim mood without making the proceedings appear excessively tense. Set primarily in an apartment complex, the production design and colour palette in each of the houses are noteworthy. Dialogues, even though containing its share of dramatic tinges, are delivered by the seasoned actors (and dubbing professionals) without making us cringe even once.
ALSO READ: 'Njandukalude Naattil Oridavela' review – Marks the arrival of an assured filmmaker
The climactic speech by Unnikrishnan, for example, could have easily fallen flat but Suresh Gopi gets the meter just right. The actor seems to have aged gracefully and his mature turn as the troubled Major reminds us how he should return to the movies with greater mojo. Shobana (voice dubbed by Bhagyalakshmi) is a picture of immense poise and it's impossible to take our eyes off the screen when she is on it. Kalyani Priyadarshan has an Alia Bhatt-like appeal and is an actor to watch out for. Dulquer makes his presence felt and so do KPAC Lalitha and Major Ravi. Somewhat of a surprise package here is Johny Antony who works his comic character even though his lines do not brim with half the energy that he packs along. Celebrated dubbing artist Sreeja Ravi is pleasing as Cooker Amma, the local housemaid, with her voice opening a floodgate of nostalgia.
In a nutshell, Varane Avashyamund is not atrocious cinema per se. It is one that simply refuses to try and plays safe to an extent that it wastes the presence of some of the huge names in the cast. Inadvertently, director Anoop Sathyan wants to keep pace with the new breed of innovative filmmakers while also giving a hat tip to his veteran father's style of making. Now, there is a reason why these two universes do not co-exist and Anoop, as a young writer-director, ought to ponder over it.
Rating: ★★ 1/2