"Uri: The Surgical Strike"… The action packs a punch, the central plot not so much!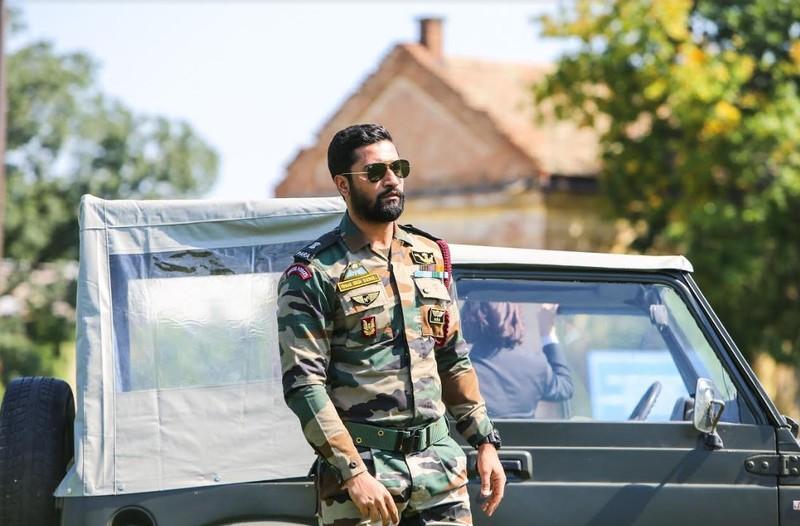 India is at a juncture where a filmmaker like JP Dutta finds no plot for a classic war film. There has been (thankfully) no bona fide war for decades now whilst the national emergencies (unfortunately) are of different kinds. One amongst them is the need to make a full-fledged film out of 2016's surgical strikes in Pakistan occupied Kashmir (PoK) when the nation is approaching the parliament elections. Aditya Dhar's Uri – The Surgical Strike is a film that asserts that our (the military's) fight is not against the civilians of Pakistan, but the terrorists. At the same time, it contains dialogues that go on the lines of, "They want Pakistan. We want their heads." Confused much?
So, for starters, the surgical strikes weren't a legit war between two nations. For something that lasted for about a few hours through events that lacked in major dramatic possibilities, I wonder how they would make the concept cinematic enough. Let's just trust our mediocre Indian writers to add all possible melodrama in the recipe to make sure that our leading man has a good enough personal cause to get salvation out of.
Vihaan Shergill (Vicky Kaushal) is an able army commander who is immune to bullets fired by the enemies. After a victorious task in the Northeast borders, he demands a transfer to his hometown (New Delhi) to take care of his ailing mother. The lady is suffering from memory loss. (Incidentally, I lost all memories of watching the film minutes after it ended. Never mind.) The commander's brother-in-law is an army chief and his 6-year-old niece (who has a green belt in Karate) aspires to be an officer as well. Then there is Rajit Kapoor resembling prime minister Narendra Modi in gait, attire and beard dye. Hired only to make constant stares on pieces of papers and for intermittent reaction montages, the actor is delightfully sober and, in fact, a better version of the minister in demeanour. He also appoints (heavily pancaked) agents in the garb of home nurses to ensure safety to his commandos. Sweet, isn't it?
And then there's a death of someone who is special to Shergill. Now, who doesn't want to the hero to avenge a personal loss? Hasn't that been the premise of a million action films from the time cinema came into being? For a fact, the planning and the supposedly edgy execution of the surgical strikes – one that involves a hilarious drone bird named 'Garud' – are far away from being anything exciting. The actors (especially Paresh Rawal) are forever so tense that we fear those creases on their foreheads will gain permanence. We also see a bunch of terrorists here and there. I am curious whether any of the real ones roam around in salwar kurtas of grey shades all the time, as opposed to the Indian officers who are in classy designer uniforms and other chic stuff. There's also a teenager (with brains of a toddler) who is hilariously amused by Garud hovering around his courtyard. Another teenager is a textbook geek who makes the above mentioned bird-like device during his internship with the Indian government. There's also an air force pilot (Kirti Kulhari) whose husband lost his life in a similar encounter. Sorry, even I didn't seem to connect any of these events and people which are supposed to make sense in entirety.
Among the plus side, Uri –The Surgical Strike has decent action choreography. The decibel levels are high throughout but you do not see blaring monologues and lengthy sequences inducing severe headaches. It is just that whatever works in favour of the film have no connect to its central proposition – the surgical strikes. This includes Vicky Kaushal (decent, except for a couple of yells here and there), the slickly shot and choreographed chases.
Aditya Dhar's shot-taking style is not absolutely listless, but it's the manipulative, one-note screenplay that plays the spoilsport. The final chapter is spellbinding and also quite generic as it could have been a part of any action film, from any geography. Divided into chapters, the film wants us to feel certain anger for the terrorists behind the devastating Uri attack, which unfortunately doesn't happen. This is possibly due to the absence of a stern antagonist in a truly cinematic sense. (Not stating that it was a mandate.) Here in the film, we simply follow a group of honest and agile soldiers going to kill a group of extremists. We feel for the men, but not so much for the cause. We want them to return home safely, but the element of nationalism gets hopelessly diluted with the way it is on papers.
Uri –The Surgical Strike doesn't even boast of sparing moments that linger, unlike a similar film Parmanu – The Story of Pokhran. I won't be audacious enough to draw a comparison with Raazi which lent patriotism an altogether different meaning for Indian screens. According to Dhar's film, all of India's officers are super-competent whilst their Pakistani counterparts are either ill-equipped, caricaturish spies who endlessly burp at work or are seen hogging on Whiskey and yakhni pulao when the nation is at danger. For once, we didn't need any of these characters in the film to be shown. Then again, we, for sure, know the propaganda behind making it and also the lowest common denominator in the society as consumers who will possibly be screaming nationalist slogans at every gunshot. Indeed a fair deal for all 'parties' concerned.
Rating: ★★ 1/2