'Undertow' review – a haunting love story with an achingly beautiful finale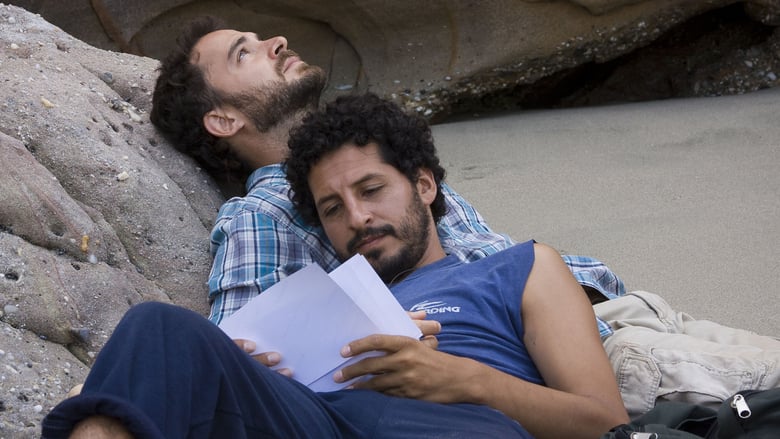 Peru is one of the most affected countries in the world to be plagued by COVID-19 pandemic. The nation's poor and lower-middle-class are struggling to combat the virus due to inadequate healthcare facilities despite an early lockdown. That reminds me of director Javier Fuentes-León's 2009 film Undertow (Spanish: Contracorriente) which was set in a small Peruvian beach village with an unusual death ritual.
Fuentes-León's debut film is about the tribulation faced by a fisherman named Miguel (Cristian Mercado). He is happily married to Mariela (Tatiana Astengo) and is expecting their first child. However, Miguel's heart is with his gay lover Santiago (Manolo Cardona) who is not native to the village. A painter-photographer, Santiago is seen as an object of curiosity and Miguel initially refuses any connection with him. He laughs at Santiago in the company of his friends.
Undertow comes to life when we relish Miguel and Santiago's clandestine meetings. They talk, the kiss and they make love by the beach. There is a deep bond between them that Miguel is unable to build with his beloved wife. So much so that every time Santiago pops the question of leaving the village, Miguel is quick to ask, "When will you come back?" There is hope, smiles and great chemistry – until destiny takes away Santiago's life in a freak accident in the sea. Now a ghost who appears only in front of Miguel, Santiago desires a death ritual practised in his lover's community. That will give closure to his love for Miguel.
ALSO READ: 'Call Me By Your Name' – an atmospheric Italian sojourn
Interestingly enough, Miguel's love story truly blooms once Santiago is dead. The discreet fisherman in him becomes less mindful of his social status and also his job, which is not a cerebral one as his lover's occupation. Will he come to terms with societal diktats to give a fitting goodbye to the love of his life? The answer to this question is what makes way to a tearful finale.
Fuentes-León's artful screenplay addresses the misery of a man torn between love and conventions. In order to attain peace of mind, he is forced to cross the insurmountable hurdle posed by shame. The writer-director weaves his story with oodles of emotions even in the smallest of moments. When Miguel walks along the street, holding an invisible Santiago's hands, our hearts dance. The warmest smile we would see on his face is in his lover's presence. 'Undertow' is about being truthful to oneself. It's about realizing what true love is and what isn't. Through its phenomenal leading actors (from Bolivia and Colombia originally), we immerse in a story that breaks our hearts but will also teach us a handful of life lessons.
Needless to add, Contracorriente is one of the greatest queer films to come out in our times and it deserves a watch for the volcano of emotions it packs along.