Subtle, loud, hilarious, vengeful, conniving, adorable, street-smart – men in 2017's Bollywood films flaunted myriad shades. Some ably supported their main protagonists while a few of them made turned their fleeting cameo tracks into wonderful individual stories. 2017 saw no dearth of fantastic supporting actors who shone as much as the leads, if not brighter. Here we go with the Top 10…
Konkona Sen Sharma's directorial debut, A Death In The Gunj, features a stellar ensemble of actors who shine individually as they render the film into a moving, realistic spectacle of the world that we live in. Amongst the male supporting cast, it is Gulshan Devaiah's Nandu who leaves a lasting impact. As someone who refuses to man up after being a husband and a father, the actor is particularly notable in his intermittent moments of aggression as well as those of resilience and compassion. Devaiah's chemistry with screen-wife Tillotama Shome also plays a role in making the contrast come out beautifully.
9. Sohum Shah (Simran)
Sohum Shah plays Sameer, a young man who aspires to create a devotional mobile application and is also deeply in love with Praful (Kangana Ranaut) – the latter for no apparent reason. In a rather ill-defined role, Shah makes sure that our heart goes out to him once Simran rejects him. Also adding to the charm is that rustic voice, excellent Hindi diction and expressive face of his. We would wait to watch more of this actor in Hindi cinema.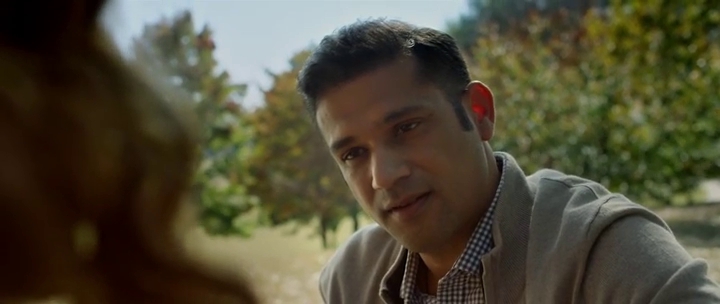 Secret Superstar is a story of conviction. Of Aamir Khan as an actor and a producer. He takes up a role that is not typically worthy of his so-called superstar stature. It could ideally have gone to a seasoned comedian. Aamir, however, takes the risk and his freewheeling turn as the maverick composer Shakti Kumarr is endearing as well as reassuring. Here's one part that exemplifies the fact that even the nuttiest chap that you see around could be one with a heart of gold.
7. Raghubir Yadav (Newton)
It's always a pleasure watching Raghubir Yadav. The other day as I watched Pradip Kishen's Massey Sahib featuring Yadav in the title role, I reminisced how the actor retains the same spark in 2017. For one who is extremely selective with his choice of roles, Yadav's performance in Newton as the humorous election officer is bound to keep you in splits. Besides its witty texture, writer Amit V Masurkar makes sure to lend subtle human shades to his character that the veteran utilizes to optimum.
Secret Superstar's surprise package, undoubtedly, is the adorable Tirth Sharma. Completely smitten by Insiya, Sharma's Chintan takes us on a nostalgia trip to high school days. Patient and rather thick-skinned when it comes to rejections, Chintan is everything that Insiya needed at that point in her life. Which girl wouldn't fall in love with a guy who keeps her personal dreams in high regards? The password reveal scene has to be the cutest out of all films released in 2017.
Venomous and pitch black, you seethe with anger at the sight of Sanjay Mishra who attempts to molest Anaarkali (Swara Bhaskar), a nautanki performer. His sense of male entitlement coupled with political power makes him believe that the feisty singer is an easy prey. Mishra, on his part, transforms robustly to the small-town setup and makes it impossible for us to not hate his lecherous disposition.
4. Akshaye Khanna (Ittefaq)
One can confidently state that Hindi film lovers adore Akshaye Khanna. They miss him badly when he takes unannounced breaks. Even as he picks and chooses from whatever is being offered, we always feel that the filmmakers aren't utilizing his powerhouse talent enough. Abhay Chopra's Ittefaq changed this norm somehow and gave us the good, old brooding Khanna is tremendous form. As the quick-witted cop who tries to unscramble a case in a matter of few days, the actor is a treat to film-lovers and fans alike.
3. Lalit Behl (Mukti Bhawan)
Director Shubhashish Bhutiani's Mukti Bhawan is not an easy watch. Therefore, when Lalit Bahl's Daya makes a demand for a Kashi Trip, we are as puzzled as his screen son Adil Hussain. The actor comes alive in a universe that might be a little hard to fathom for many. Be it his restlessness or childish demeanour, Bahl's life-like performance makes us forget that the film in question is actually a fiction feature.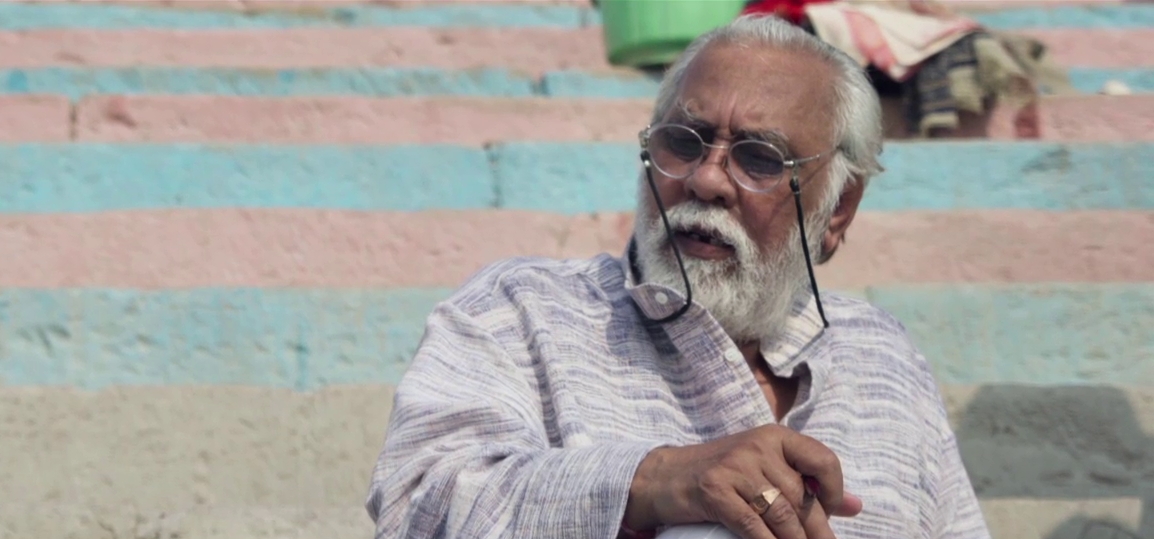 Bearing an interesting contour in its screenplay, Bareilly Ki Barfi sort of topples the concept of a 'Hero's Journey' in fiction. Rajkummar Rao's Pritam Vidrohi is the quintessential weakling who is exploited to shreds by his friends. Still, the young lad doesn't really get the kind of catharsis that we would otherwise witness in popular cinema and literature. This takes us back to how amazing was Rao in a character that only he could have done as much justice to. Managing a surreal, near-impossible balance between being meek and also playing to the gallery, the actor adds yet another feather on his cap with this charming small-town drama.
1. Pankaj Tripathi (Newton)
I must confess that it was quite a task to choose between Pankaj Tripathi and Rajkummar Rao for the top slot. However, as I shut my eyes in an attempt to visualize Tripathi's Aatma Singh, I get a disconcerting image of everything that deters India's journey to development. One can't really deem Singh as an ordinary negative character. There are deep layers of inequality, social conditioning and appropriation that makes him the way he is. Tripathi's grey cop, therefore, is essentially one character that ought to be dissected for various reasons and the actor leaves an enormous impact that shall be a benchmark for similar parts in years to come.
Special Mention: Brijendra Kala & Neeraj Sood (Shubh Mangal Saavdhan)