2017's Bollywood films manage the impossible. Because 7 out 10 films on the list are made by directors who are making their feature film debut in Hindi cinema. The remaining filmmakers have made not more than 3 films with only Vikramaditya Motwane being a well-known name. So the question remains whether we are done with our so-called seasoned filmmakers. For once, their films unanimously tanked at the box office besides failing to impress the critics. Backed by some of Bollywood's biggest superstars, some of these films fell like nine pins once the opening weekend was crossed.
Giving ourselves a reality check, let's understand that the market is not going to change anytime soon. Just that the occasional setbacks of soulless, star-driven cinema gives us some sort of a guilty pleasure. And the victory of small-budget films driven by fabulous content is always reassuring for an industry that has always had an identity crisis on what is good and what isn't.
Here goes the final 10…
A spirited middle-class housewife pursues an oddball profession as a naughty RJ in the night slot. Do we need anything more for the hell to break loose? Vidya Balan's magnificent return to the kind of cinema that merits her talent was the highlight of Suresh Triveni's poignant domestic drama Tumhari Sulu. The film also addressed family dynamics with fabulous fervour. Just that we wish the film hadn't ended in such a hurried, convoluted fashion.
9. Poorna (Rahul Bose)
Rahul Bose's first Hindi film is a simple underdog story – a template that we have witnessed umpteen times on the celluloid. Now, who says cinema is just about complicated story trajectories. An inspiring biopic, the film transports us to a setting that is seldom explored in mainstream cinema. This factor is relevant because we live in times where films (say, Airlift and Padman) are strangely juxtaposed to a more saleable North Indian savarna setting by our A-list actors and filmmakers. Furthermore, we see the reality called 'poor India' finding precedence in the film – which is yet another subject that countless filmmakers tend to misuse or not use at all. A moving feature film that comes with an enjoyable docu-drama feel, Poorna is minimal, unconventional and supremely well-visualized. Special mention to Shajith Koyeri's marvellous sound design which has to be amongst the year's best works.
The film was all across the media for a very a long time – for all the right and wrong reasons. Alankrita Shrivastava's second directorial venture, Lipstick Under My Burkha makes your blood boil as it fearlessly projects the glaring misogyny prevalent in the Indian society. The film narrates distinct yet connected stories of four women who brave to be different. Just that their honest pursuits didn't seem to amuse several flagbearers of patriarchy – even the ones who were off the screen!
Remade from the director R S Prasanna's own Tamil film Kalyana Samayal Saadham, the Hindi version improves the former in umpteen ways. Quite easily the funniest Hindi film in a very long time, Shubh Mangal Saavdhan's core subject is rather serious which the team doesn't trivialize. By weaving a beautiful love story around an ailment that is otherwise looked down upon, the film might just inspire couples to stand up for each other – whatever be the situation. Special mention to Hitesh Kevalya's excellent dialogues which are again the year's finest and is also the element that skyrockets the film's repeat value.
2017's most overlooked Hindi feature film that was disregarded by some and loved by many – Meri Pyaari Bindu. One that takes you on a not-so-rip-roaring nostalgia trip to the '80s, '90s and the 2000s, the film was perhaps too real for our bubble gum seeking cinegoers. Come to think of it, if you are watching a romantic film with an ending like this one's, chances are low that you would endorse the idea – especially if you happen to watch it with your spouse, lover or a prospective partner. 'Kabhi Alvida Naa Kehna Syndrome', if I must coin a name for it.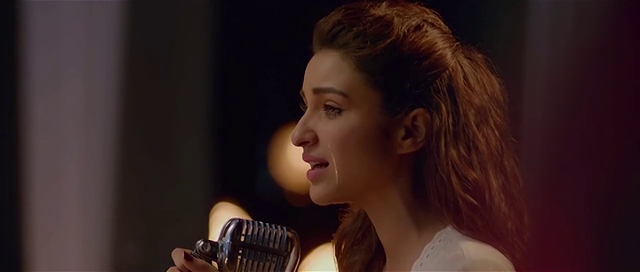 5. Mukti Bhawan (Shubhashish Bhutiani)
Shubhashish Bhutiani's Mukti Bhawan is not an easy watch. Running at a languid pace, the film's unpleasant yet real storyline makes you squirm in your seats. Besides offering you great insight on the idea of salvation bred in certain regions and sects in India, the film is also a resounding portrait of family relationships. Slow but packing a solid kick in your gut, Mukti Bhawan needs more than one watch for all elements to sink right in. Very much worth the effort, I say.
Avinash Das's debut Anaarkali of Aarah is the kind of revenge drama that gives you an unexplainable high as you walk out of the cinema hall. There is no absolute closure to the scenario and that is exactly where the beauty lies. The entire sequence in the finale, which includes a terrific song of vengeance Sa Ra Ra Ra Ra, catapults the writer-director to a league that is not easily attainable for rookie filmmakers. It only helps that he understands the local society and his first-rate actors deliver the flavour of the region with proficiency.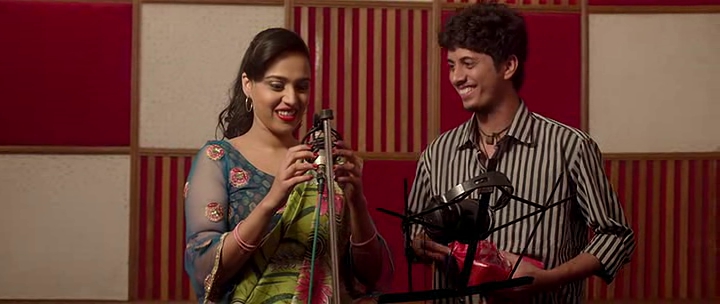 3. Trapped (Vikramaditya Motwane)
One of the rare films to have no interval breaks in India, Vikramaditya Motwane's Trapped couldn't have worked as effectively if it were to have one. Placing Rajkummar Rao in an unforeseen yet easily relatable scenario of being trapped in a high rise apartment, the film gives you jitters and a much-needed reality check. In a situation where he forgets every single vice out there in the world and struggles for mere survival, Motwane transforms even mice and household objects into fascinating characters. Trapped, for sure, is claustrophobia-inducing but equally a fine example of how contemporary Hindi cinema is evolving.
'Family drama' has to be my favourite genre in cinema. We have had countless classics out there – be it films as subtle and motion free as Yasujirō Ozu's Tokyo Story or others that are volatile and full of revelations like Thomas Vinterberg's Festen. Konkona Sensharma's much-awaited directorial debut A Death In The Gunj acutely blends both schools of writing and direction. There is an ensemble cast, a half-eerie, half-exotic period setting and a set of complex characters. Shot exquisitely by Sirsha Ray, Konkona sets the disturbing mood right from the initial reel of context setting. And the result had me leaving the halls with a deep lump in my throat.
1. Newton (Amit V Masurkar)
Somewhere down the journey, Amit V Masurkar's Newton ceases just to be the political satire it sets out to be. Nor is it fully a story of a weakling's victory. The film's appeal lies in the fact that is immensely pertinent for the times that we live in. The film, albeit humorous, asserts what one person can do to make a difference to the system – however successful his/her attempt might be. In a cleverly layered screenplay, Masurkar makes sure that the film draws parallels to Isaac Newton's one-man battle against the Church of England as does the film's title character stands by his principles. Showcasing some terrific screen acting by the ensemble cast including Rajkummar Rao, Pankaj Tripathi, Raghubir Yadav and Anjali Patil, Newton easily gave me the best time I have had watching a Bollywood film.
Special Mention(s): Tu Hai Mera Sunday, Jagga Jasoos, Monsoon Shootout and Bareilly Ki Barfi