2017 was an eye-opening year for Bollywood's leading men. This was a year when tried-and-test recipes turned out stale. Certain superstars who took their erstwhile competent directors for granted bit the dust too. The ones who survived and made a massive impact are a handful of competent actors who held firm to their bound scripts and delivered bravura performances backed by ample research. It just helped how most of them were in able hands of meticulous directors who knew what they were up to. Here's the list of Top 10 from the year gone by…
10. Adil Hussain (Mukti Bhawan)
There's a point in life when we all think about the idea of taking care of our aged parents. It is half a matter of pride and somewhere down the line, there's also a sense of awkwardness. Entangled in a bizarre situation that is a mix of both and many more elements, Adil Hussain's Rajeev is easy to empathize with. Tending to his stubborn father's untimely demands and also taking care of mundane workplace chores, the actor mirrors the bitter realities of life with dexterity. No wonder the role was noted by the critics and the hoi polloi upon release in mid-2017.
Given how stardom works in the Indian cinema context, it takes a lot of courage to even attempt something like Shubh Mangal Saavdhan. In a clear antithesis to Khurrana's own Vicky Donor the film demands him to acutely balance its comic as well as serious tonalities. And it's incredible how the actor comes out trumps in an appreciably empathetic turn.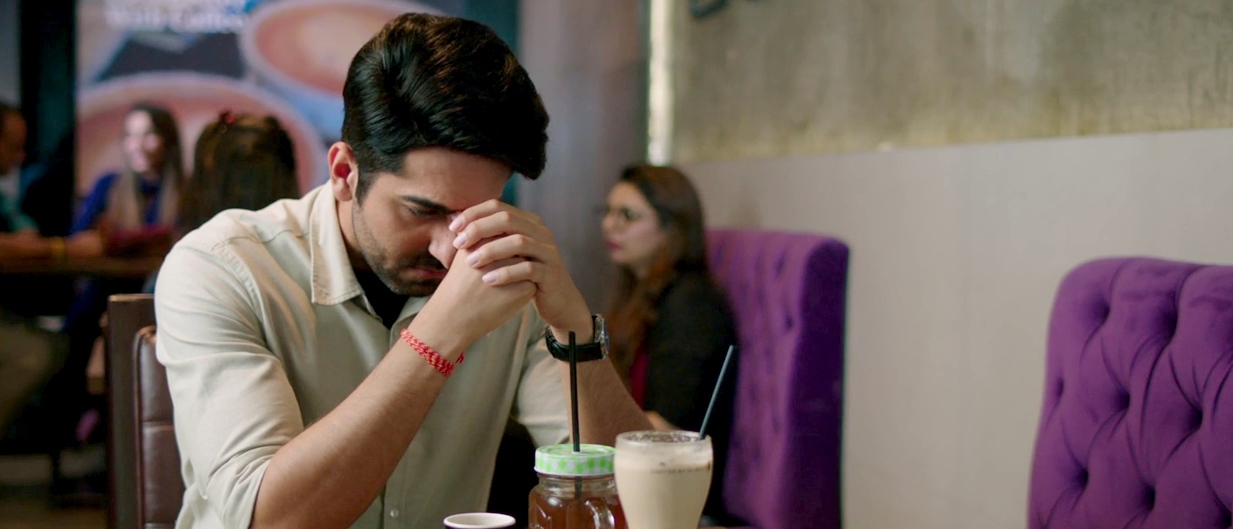 Goofy, witty and absolutely blasé about the world around him, Irrfan's Yogi has to be one of 2017's most charming film leads. While it can't be said that the screenplay does him justice but the actor and his natural proclivity for the genre makes sure that we stay entertained throughout. Plus, his chalk-and-cheese chemistry with Parvathy simply added to the sheen.
7. Nawazuddin Siddiqui (Haraamkhor)
Haraamkhor was a hardcore Indie – with its handheld camera shots, grainy frames et al. And Siddiqui's protagonist was one that raised several eyebrows, right at the outset. To his credit, the actor doesn't rely only on the shock value that the screenplay assigns to his part. He takes to the film with a remarkable understanding of the milieu, the social syntax and the camaraderie between the leads. In short, yet another compelling performance from the ever-efficient actor.
Sulu wouldn't have been half as palatable if not for Ashok. As opposed to what one might expect, it is the film's organic couple dynamics that sets the film apart. After a tiring day, housewife Sulu demands, "Ashok, mera pair daba do na…" and he lovingly does that. To Manav Kaul's credit, he doesn't let Ashok be a douche who envies Sulu's overnight success. Rather, he is her biggest support system when it comes to dealing with their bitter family members or simply standing up to her dreams.
A bona fide Bollywood musical after long and a terrific Ranbir Kapoor in almost every frame. Jagga Jasoos was a dare that Anurag Basu pulled off. And who's better than Ranbir to be his right arm in this pacy murder mystery? Needless to say, the actor nails his part with great maturity – be it in the difficult sing-song dialogues or the childlike body language. Wish we had the luxury to ask for a sequel. Alas…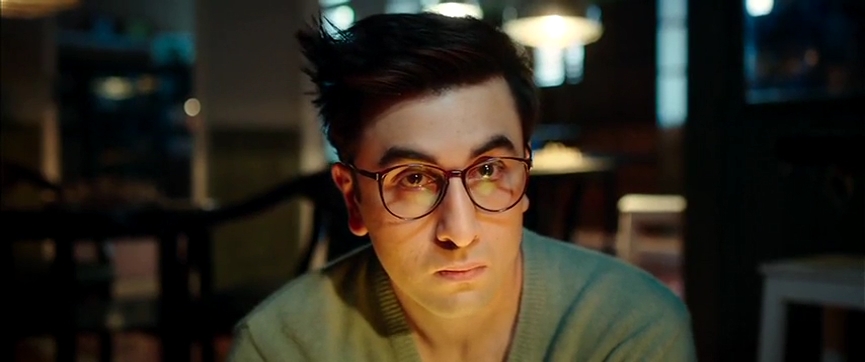 4. Rajkummar Rao (Newton)
Right from his unique name, it is hard not to be amused by the headstrong Newton Kumar. Come to think of it, he is just a diligent government employee pursuing his duties. What makes him interesting is the film's satirical take on the system and what, we as a society, has developed into. To Rajkummar Rao's credit, Newton is endearing and for the limited runtime of the film, at least, we root for a person who is not as grey as we all are.
It's hardly been a week when I gasped while listening to a professor who considered Ayushmann Khurrana the greatest actor of the generation. A native of Haridwar, the elderly gentleman was in absolute awe of Khurrana for transforming into a young lad from the sleepy town of Uttar Pradesh. No, I ain't from Kolkata but for a fact, I know how beautifully did the actor bring the Bengali-ness in him. Regional aspects aside, if Khurrana's Abhimanyu Roy was adorable in certain moments, he also smeared heartbreaking and vulnerable shades in others. His unreciprocated (or rather disregarded) love for Bindu (Parineeti Chopra) is something that many a guy would relate to. Still, I wonder if many of them will own up and tell the world, "Hey, this is me…"
Ah, well.
In another prototype of an unheroic hero, Konkona Sensharma lets his leading man Vikrant Massey destroy a bagful of stereotypes. Sensitive, complexed and immensely vulnerable, Massey's Shutu is the wrong person in an unkind world. Unending expectations with a series of unresolved/undiscussed issues render life as a mere state of existence for the youngster who hasn't fully bloomed into an adult. The actor, on this part, puts in a moving feat as he injects life into the film with each expression and every single quiver on his body being spot on. Marvelous!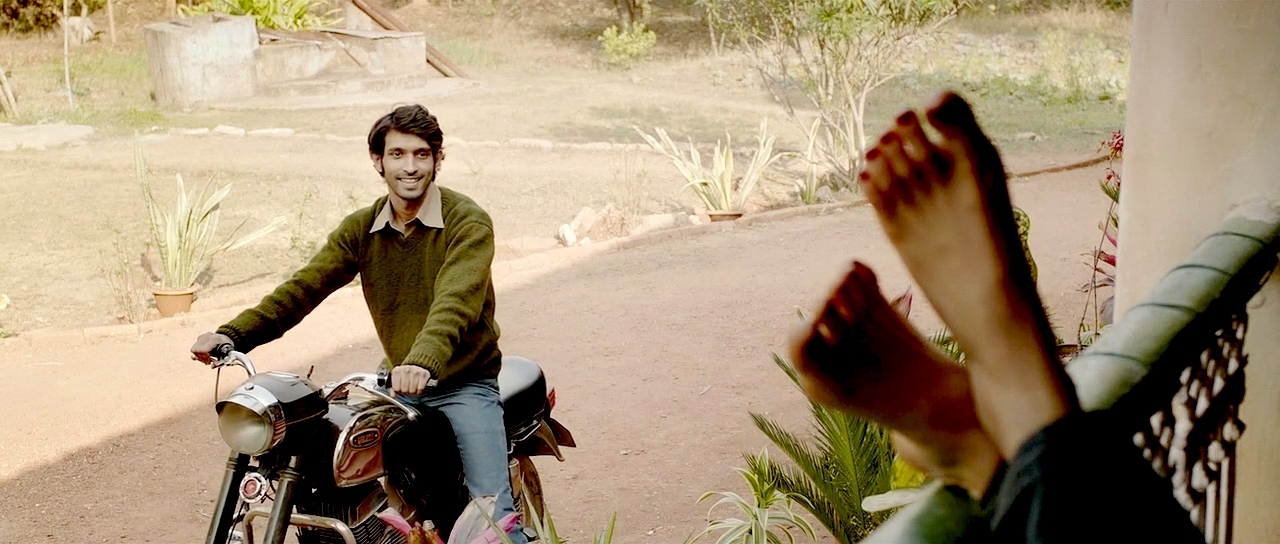 1. Rajkummar Rao (Trapped)
Enter Vikramaditya Motwane's world of absolute claustrophobia. Trapped, for a considerable amount of its running time, has just Rajkummar Rao executing his extraordinary acting chops like there's no tomorrow. There's awkwardness, grief, torment, ecstasy, fear, hunger, helplessness, depression, relief and more to reflect on his face and body. In a matter of 90 odd minutes, Rao proves how things are done. That too better than we have ever seen in this rare genre. An easy topper, he is.
Special Mention: Ayushmann Khurrana (Bareilly Ki Barfi), Sanjay Mishra (Kadwi Hawa), Nawazuddin Siddiqui (Monsoon Shootout), Adarsh Gourav (Rukh)