IFFI Review: 'Tailor' cuts a breezy picture of embracing change in modern-day Greece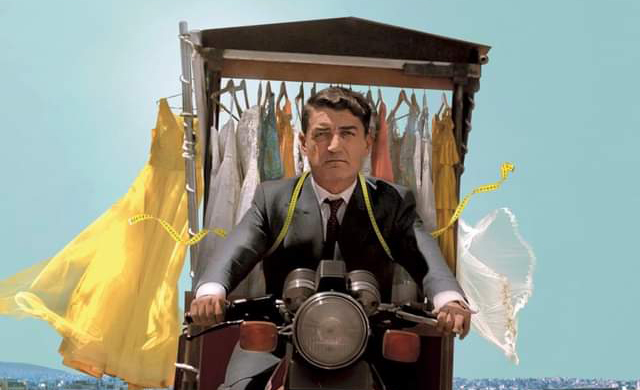 Premiered in late 2020, Sonia Liza Kenterman's Greek drama Tailor continues its film festival outings through late 2021. One that chronicles the story of a classy tailor of suits, the film is set in suburban Athens crippled by scarcity and economic uncertainty. Playing the lead Nicos is Dimitris Imellos – whose goofy appearance is a delectable mix of Rowan Atkinson and Adam Sandler. Attempting to salvage the once-thriving family business, the man takes his only known skill to prospective customers aboard a custom-made shop-on-wheels.
Tailor is as much a story of clothes and fabric as it is a subliminal comment on a city its culture on the decline. Nicos takes pride in the skill he inherited. He could tailor the most aristocratic suits made from the richest of fabrics, involving multiple fittings. Time has changed, but his authoritarian father has not. One bank notice later, Nicos smells the need to reinvent, and he takes the plunge. 
ALSO READ: Locarno Review: 'Holy Emy' is an immigrant drama with masterful strokes of body horror
Sonia Liza Kenterman's film flaunts a melodious temperament. It begins with her leading man's innate likeability. While his semi-comedic mannerisms automatically subtract a good amount of emotional wattage off the film, the film's bright frames and serene background score make sure the mission stands accomplished. Tailor, despite the deficiencies that its characters face, emerges as a happy film. When Nicos identifies the financial possibilities of becoming a wedding dressmaker, he decides to evolve. Not only do we get a captivating glimpse of dressmaking but also a hint of brides and their priceless joy upon attaining the gown of their dreams.
Tailor is unsurprising from a screenplay perspective. We know where the story is headed. However, the simplicity that the film radiates fascinates us about the unseen facets of the mild-mannered protagonist. Now in his middle-age, we wonder about his non-existent personal life. Through the interactions that he has – with clients, a little girl, a romantic interest, an atypical working man of his age, and so on – Kenterman draws significant parallels. Nicos' plight is akin to an artist succumbing to the advent of technology. Did he enjoy making wedding dresses? We do not know. Was he ever as passionate about making suits as his father was? We are not told. It is within this ambiguity that Tailor revels to stand out as a soft, sensitive, and immensely watchable fare among the heavy-duty titles lined up at the 52nd International Film Festival of India.
Rating: ★★★ 1/2