'Spider-Man: Far From Home' review – a middling fare at best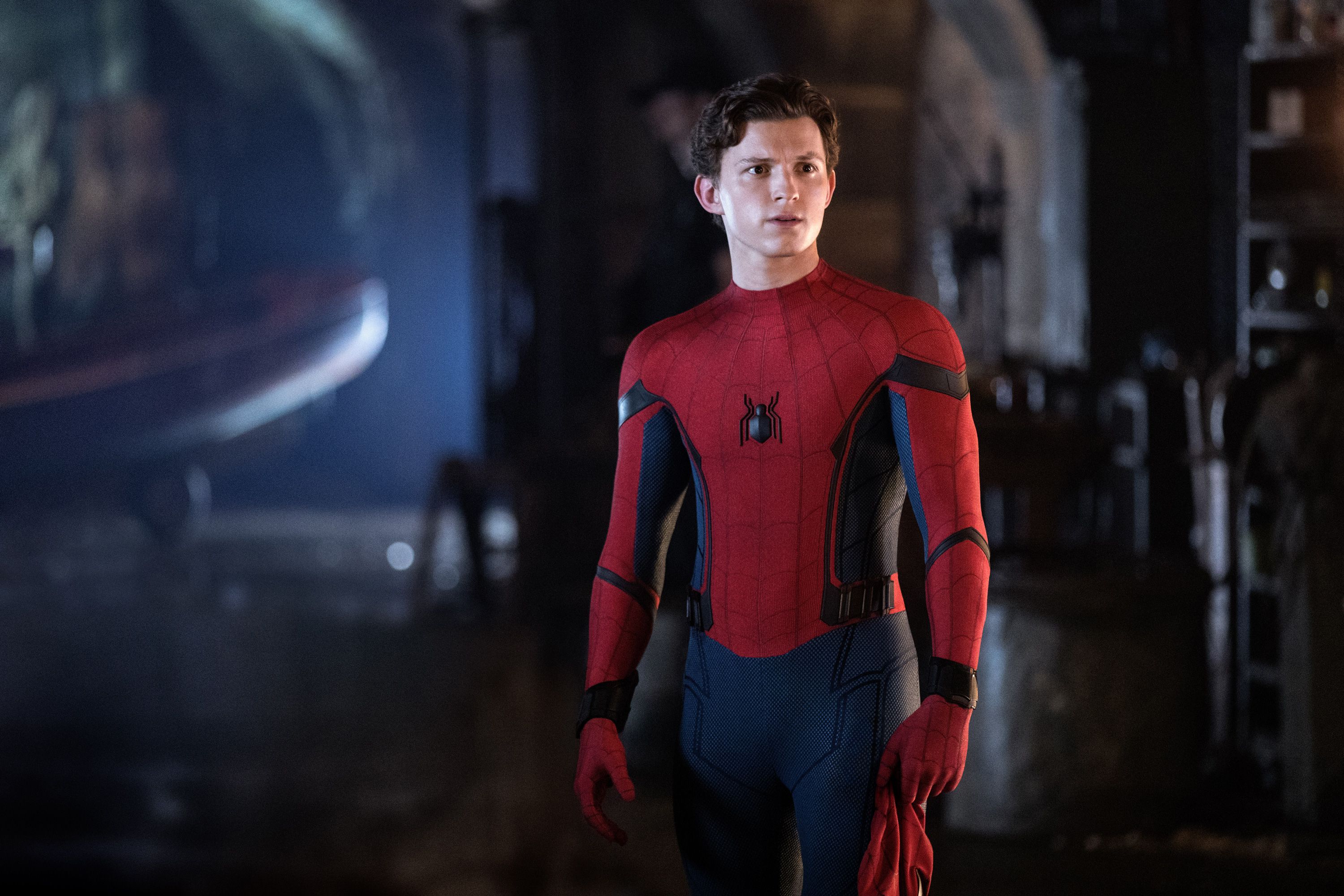 As one parks oneself to watch Spider-Man: Far from Home, it is near-impossible to disassociate oneself from the pretty recent aftertaste (or wounds) of Avengers: Endgame. Directed by Jon Watts, the film in itself carries a similar disposition and it, therefore, chooses to kick off with a video montage featuring the deceased 'Avengers'. One that elicits obvious hoots and claps from an unassuming audience, it is revealed later that the video is a tribute by our beloved Peter Parker's (Tom Holland) schoolmates. And Peter? Far cry from the naïve yet confident self in the preceding film, Parker seems to have retired to his perennial want to become the archetypal 'regular teenager'. Does it work? At this juncture, not exactly.
As Nick Fury rightfully points out in a later scene, Parker has been to space – out of all places. You do not connect that to a regular teenager, do you? Agreed that our favourite neighbourhood superhero is not equipped with mind-boggling, volcanic powers that could possibly smash aircrafts and skyscrapers. Nor is he high-on-technology or driven by a natural propensity to be inventive. We adore the minimalism in Peter Parker. However, director Watts and his writer duo (Chris McKenna, Erik Sommers) are unable to find an arc that would suitably detach the guy from the mayhem he had been through. Possibly intending to resemble a phenomenon similar to PTSD, all Peter Parker wants to do in Spider-Man: Far from Home is to woo his crush, MJ (an edgy Zendaya).
The romantic comedy-like weather makes Watts' film an uninspiring drivel in the initial reels. Parker is so tenacious about his needs as a teenager that he refuses to tend to phone calls by Nick Fury (Samuel L. Jackson). So much so that it takes the film an act and a half to give us a slice of the classic Spider-Man-ness and that too in a fashion that is half-hearted and inadequate.
ALSO READ: 'Avengers: Endgame' – action, emotions, and nostalgia on a picture-perfect platter
Enter Mysterio alias Quentin Beck, an emerging superhero who is just as nice as the actor's (Jake Gyllenhaal) off-screen self – if not a little more. He earns the trust of Parker and soon (unsurprisingly) turns the tables in perhaps one of the most boringly visualized twist reveal sequences in the MCU ever. The rest of Spider-Man: Far from Home is about Parker making corrective measures, although not seemingly with complete accountability in his actions. Spider-Man seeks revenge but comes off more cautious about himself rather than in his mission to undo a massive mishap that he himself had triggered.
This takes me back to my general grievance about the way the 'friendly neighbourhood superhero' is designed in the films he surfaces in. Armed with super-powers that are easily the simplest and the most desirable of all, Spider-Man's general lack of harmony with himself is something that bothers. This sentiment gets enhanced further in the elite company of his adult counterparts. One can easily deem it to the character's transitional age and immediate personal goals but in Spider-Man: Far from Home, the resistance becomes way too hard to digest. So much so that it does not feel like a Spidey film in significant parts of the initial half. The milieu shift that the writers opt for is a little too haphazard to mount the premise stably on. There are times when Spider-Man: Far from Home feels bizarrely touristy with several of such locations either picturized or explicitly referred to. We even get to see the Tulip Gardens in the Netherlands, breaking the threshold of the film's very same location overkill.
It is towards the mid-point of the third act that Watts quickly decides to pull up his socks. Spider-Man: Far from Home, as if on cue, turns into a full-blown superhero saviour saga with the action and VFX departments blazing guns in all directions. While the action choreography seldom gives us an adrenaline rush, one can easily notice the detailing in the CGI as well as the innovating camera movements that supplement Holland's unexpectedly less agile body language. The actor is way more enthusiastic in the lighter portions, which unfortunately do not knit very well to the film's larger narrative. Gyllenhaal, who plays Mysterio, seems to be having the time of his life but there isn't much that he can do with a villain who is generic to such an extent. Despite a great share of technology support including EDITH and the entire illusion trickery backing the character, Mysterio fails to soar in the absence of an essential quirk or possibly dark tint in his characterization. Sorry, but a Thor-Black Panther hybrid outfit and that magical Gyllenhaal side grin wouldn't suffice to become an Avengers super-villain. That said, the supporting cast (headed by a smashing Jon Favreau as Happy Hogan) is fantastic and adds the much-needed layer of humour in portions we least expect them to make an impact. The film also acts as a neat homage to Tony Stark (Robert Downey Jr) whose camaraderie with Parker was the highlight of the films they appeared together in.
What works a lot better even after the film strolls through its passable finale are the mid-credit and the post-credit scenes. The former, particularly, delivers an Avengers-level shocker that we have been waiting throughout the film's primary run-time. For a few seconds, at least, Spider-Man: Far from Home reminds us Marvel's organic chutzpah which also goes on to give us positive hopes for the franchise's future ahead. That said, the need of the hour is to inject oodles of mojo into the familiar, physical entity that is Spider-Man is, knowing the sky-high benchmark set by 2018's infinitely creative animation feature Spider-Man: Into The Spiderverse. 
The film is now streaming on Amazon Prime Video.