'Sherni' review – About bureaucracy, patriarchy, and a tigress on the prowl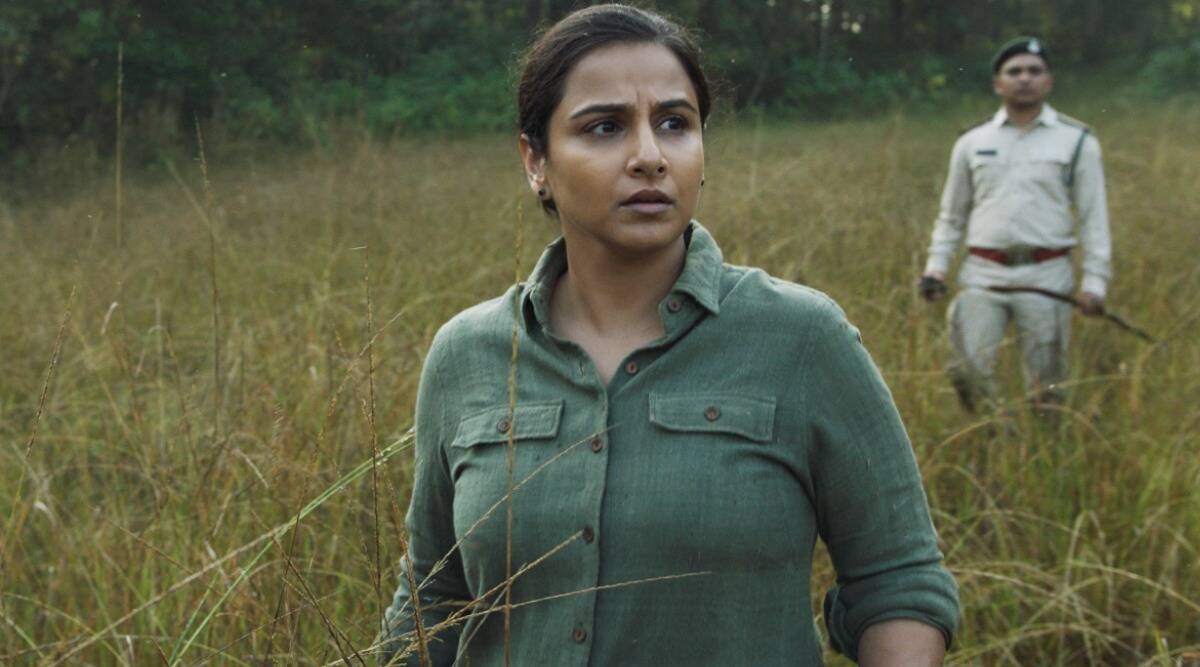 "The only thing that saves us from the bureaucracy is inefficiency. An efficient bureaucracy is the greatest threat to liberty," reads a famous quote by Eugene McCarthy. Unarguably true in every format, tribe, level, and circumstance, the decades-old statement's authenticity is proven in director Amit Masurkar's set up in Sherni.
Newly appointed as a forest officer in Balaghat, Madhya Pradesh, Vidya Vincent (Vidya Balan) is not an overly enthusiastic person at work. Besides possibly being miffed about her transfer, she is clearly displeased at her husband's (Mukul Chadda) indifference. Vidya is slow but carries an air of decisiveness in her. The region under her purview is facing frequent tiger attacks – putting the livestock and civilians in danger. Very soon in the plot, we figure out the difficulty that pertains to ending this misery.
Sherni is no black-and-white human versus animal epic. With the animal being a mere catalyst to expose the hoopla around, it is precisely a human versus human spectacle – much like Masurkar's crackling 2017 film Newton. If at all anyone comes to being as helpless as a tigress drifting in human society, it is the officer-in-charge Vidya herself. She is visibly uncomfortable amid a troop of vile politicians, misled civilians, a ruthless hunter (Sharat Saxena), a sexist superior (Neeraj Kabi), and so on. It does not help that she happens to be a woman and the 'lady officer' tag by default has limited acceptance. Not only are her speeches cut off midway, Vidya constantly finds herself silenced and warranting male supervision in every decision of hers.
The support she gets in the atmosphere is from a zoology professor called Noorani (Vijay Raaz, in great form) whose characterisation interested me the most in Sherni. An educated  Muslim family man, Noorani has several bones to pick with. He is an expert with fauna as he is with the flavours of his biryani. Yet, the man is a misfit in a place where he might have spent a good chunk of his life. Not someone to pull strings or succumb to the corrupt ways of bureaucracy, he would rather move to Mumbai and earn a better lifestyle.
In sharp contrast, there is Vidya's boss Mr. Bansal (a fantastic Brijendra Kala) who is more habituated to the scheme of things in the area. He is a people-pleaser as is confident about his callous attitude towards the idea of conversation. Bansal is prepared to face the physical wrath of the opposition while also being an active contributor in the political matrix that only cares about the upcoming elections.
The village adjoining the forest is not devoid of compassionate people. In their own small capacities, they stand by Vidya's mission – which is to not let the tigress become a hunter's plaything. It also helps that Vidya comes across as an approachable entity to them. She brings a level of compassion and personal touch in her way of operation. She appreciates the young craftspeople who put their creativity to good use with bamboo and colours – slowly providing them an alternative option for livelihood.  She never raises her voice and is kind even to people who do not deserve her attention.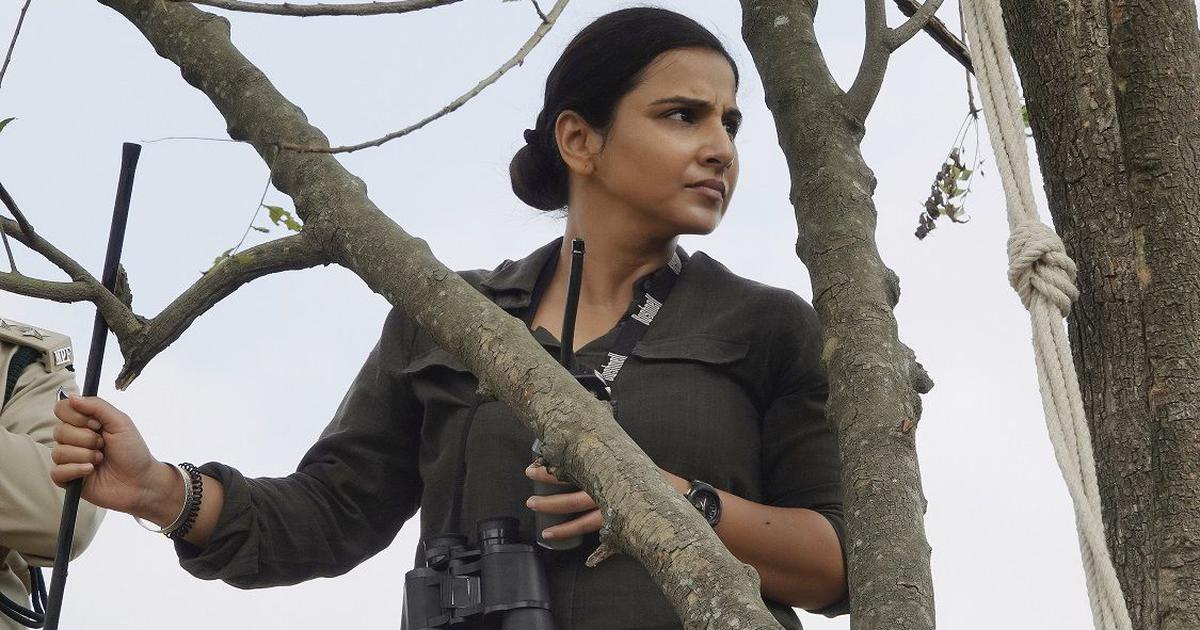 Masurkar's leading lady, as stated before, is also a solitary woman in a patriarchal arrangement. In a get-together, she sips her whiskey far away from the chaos of her colleagues. She wouldn't express her annoyance towards her frivolous college sweetheart-turned-husband or her talkative mother-in-law (Ila Arun). The most vocal she gets perhaps is towards the end where she calls out her disgust towards a superior. "You are pathetic," says she with conviction. Balan does her part very well and it prompts us why she should steer clear of cinema that wants her to play to the gallery.
Sherni, like several key films discussing wildlife-human conflict, comes with a series of underlined questions. Who does the land belong to? Particularly if we look at the outline of the landscape which intersperses jungle with farmlands, it is clear how human settlements obstruct the wildlife. The writers (Masurkar, Yashasvi Mishra, Aastha Tiku) cleverly throw a bunch of allegories to raise our curiosity further. If there is a kitten that seeks shelter and food at Vidya's residence, there are the cubs of the hunted tigress T12 seeking the same amount of sympathy. Even a passing line that Vidya's housekeeper utters, "Your grandmother lived here, your mother did, and now you", is reflective if we equate it to the tigers' right to their natural habitat.
Highly procedural in nature, the film also does not have a crowd-pleasing finale as Newton did. Sherni does not come with quick-fix solutions or high-voltage drama either. It projects a situation and quietly places the protagonist as a player in the system, but with limited power. She, too, has her tiny victories but the woman is never a saviour to the crisis. It's her silence that renders Masurkar's film with an extra layer of believability. Vidya is the ringmaster in a circus that, anyway, has its set of people and animals robbing off the hoots and claps. We, the audience, relish the show with wide eyes but with zilch desire to be a part of the ill-fated dramedy that their lives are.
Rating: ★★★ 1/2
Sherni is now streaming on Amazon Prime Video.