The king of romance knew his women. He courted them, swept them off their feet – in swashbuckling Shah Rukh Khan style. And women loved him back, with great zeal. It is not without a reason why Shah Rukh Khan is the ultimate romantic hero.
Today, as King Khan celebrates his birthday, here is a list of 20 wonderful women, who, at one point or other, were victims of his charm. Do remember, this is no chronological list on their respective films' box office collections. Rather you should see it through my pair of feminism-tinted glares. Ready?
20. Pooja (Dil To Pagal Hai)
Okay, so Pooja was this perfect salwar kameez-clad Yash Chopra PYT whom Rahul was "obligated" to fall in love with. What if the viewers were not in approval? It's perfectly alright as Shahrukh Khan and Madhuri Dixit electrify the screen with their presence.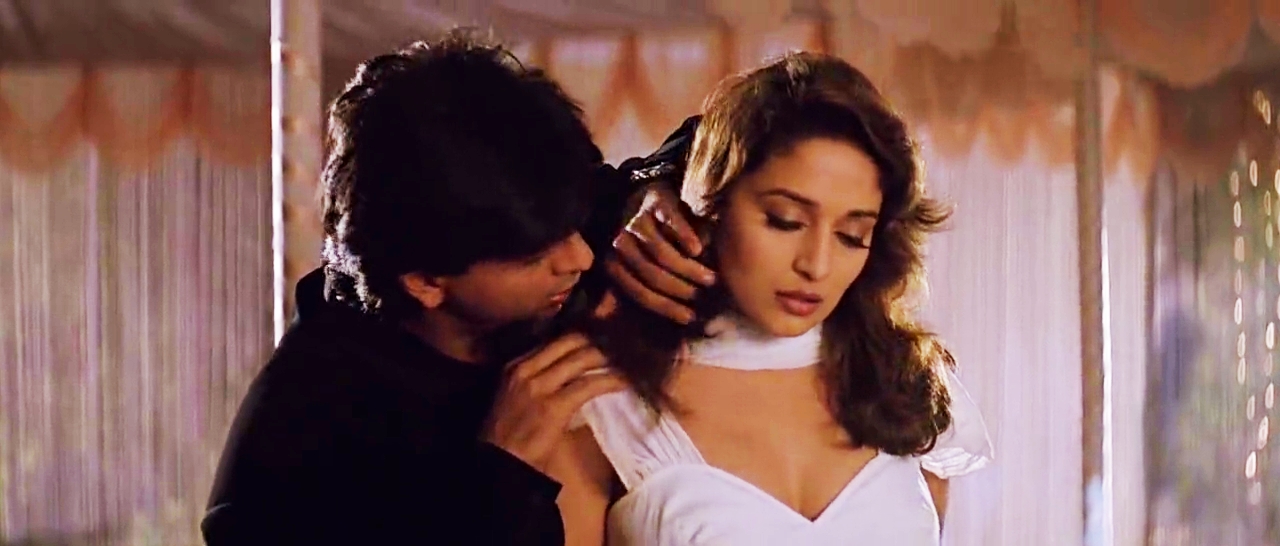 19. Kaurwaki (Asoka)
One fine day in the woods, Prince Asoka spots an elfin young woman bathing in a stream. Eventually she turns out to be a young princess on run. Having temporarily christened himself as Pawan, Asoka falls in love with Kaurwaki and they paint the town red till destiny does them apart. Amplified by some chaste Hindi lines and an ethereal Kareena Kapoor Khan, our romantic Khan had his job easy.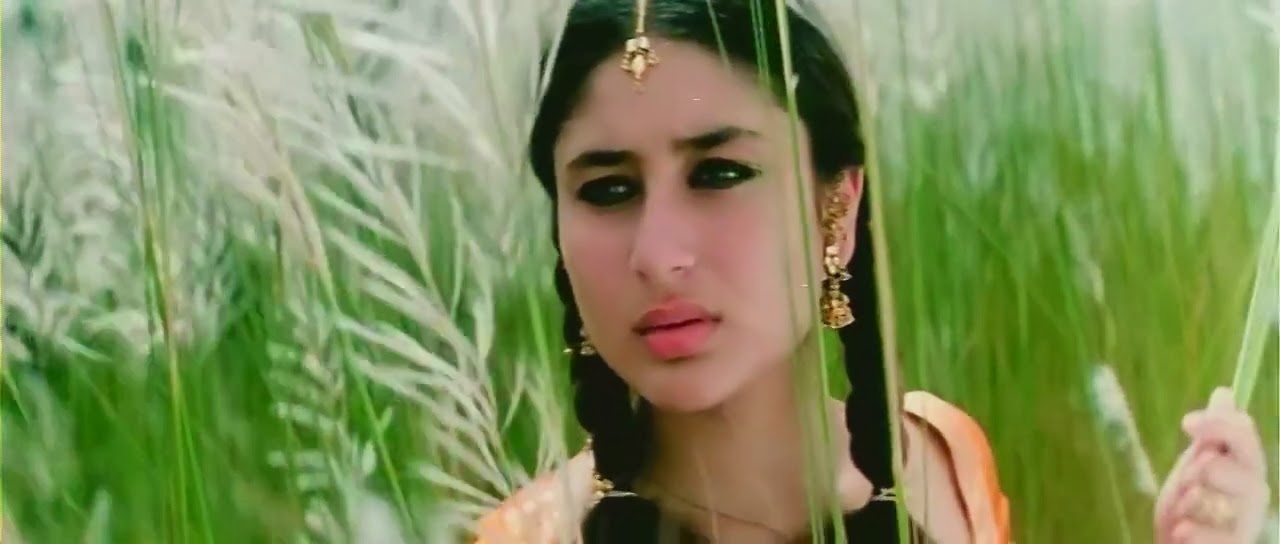 18. Mandira (My Name is Khan)
Rizwan Khan is autistic. Mandira is the hairstylist next door. He falls in love. She is in doubt. She challenges him to show her one sight that she has never seen in the city. Once he does that, their relationship discovers hues they never knew existed. It only helps that Mandira is brought to life by the chirpy Kajol.
17. Chandramukhi (Devdas)
She is a courtesan. Regal, exquisite, Chandramukhi has several patrons awaiting to spend their nights with her. The lady, however, is charmed by Devdas who objectifies and insults her no end. Chandramukhi knows he is a disturbed soul or (an escapist to many). Alcoholism was his getaway. His company was hers. Together they share a pious bond, that escalates further as he decides to take his leave. Not a happy story this is, but Madhuri Dixit and Shahrukh Khan make sure we are deeply involved.
16. Sonia (Duplicate)
Shah Rukh Khan is far from the male chauvinist pigs we see in Hindi films. Why? Because he woos and dates his lovely boss in Duplicate. Banquet manager Sonia Kapoor clearly has the upper hand, even in the relationship. It is adorable to see to Babloo do those sweet little things to win her attention. Fantastic camaraderie between Juhi Chawla and Khan drives you through this happy ride of music and comedy in Duplicate.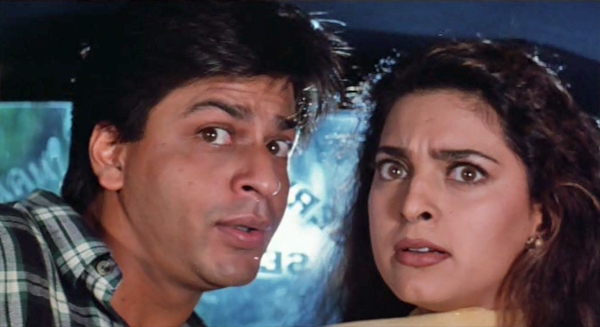 15. Meenamma (Chennai Express)
Age difference? Not when Shahrukh Khan romances his women. Deepika Padukone's Meenamma was once a damsel in distress, for all right reasons. Rahul rescues her but quite literally speaking, "she rescues him right back" – every single time.
In a very commercial action romance, Shah Rukh and Deepika crusade across scenic South Indian locales weaving honeymoon goals for many. Sweet!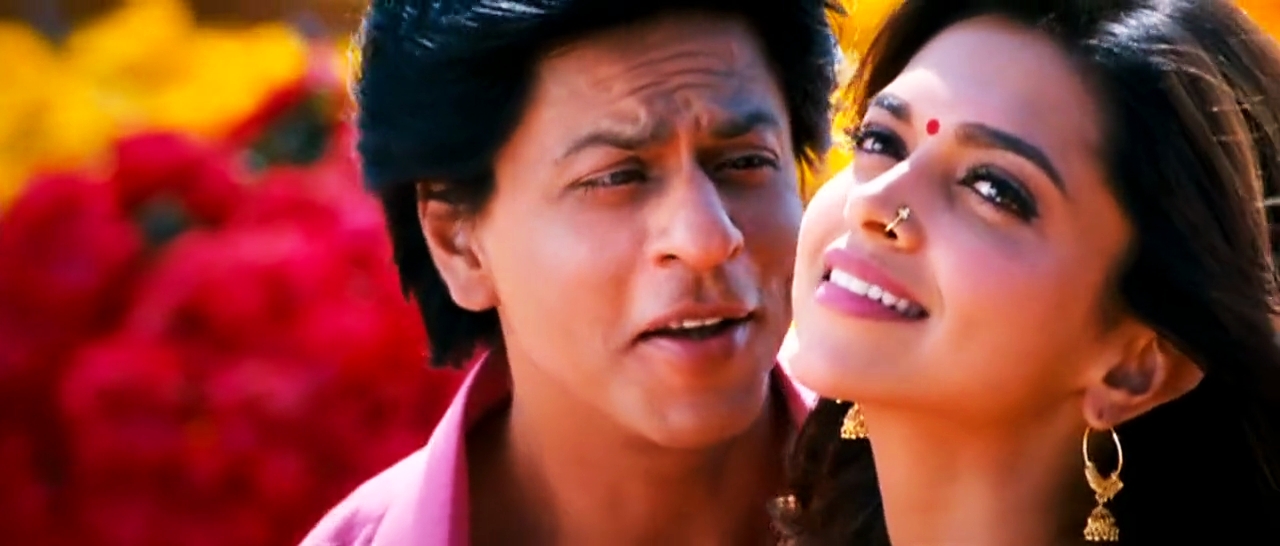 14. Tina (Kuch Kuch Hota Hai)
She was the campus hottie.
He was the campus hottie too.
Well, pyar to hona hi tha…
Much to everyone else's dismay as our leading lady Anjali's (Kajol) feelings were left compromised thanks to this pair in Kuch Kuch Hota Hai. What was Tina's fault, after all? Played by Rani Mukerji, she makes sure to unite the estranged duo (after her death, that is) by a set of 8 letters to her child.  Complicated much!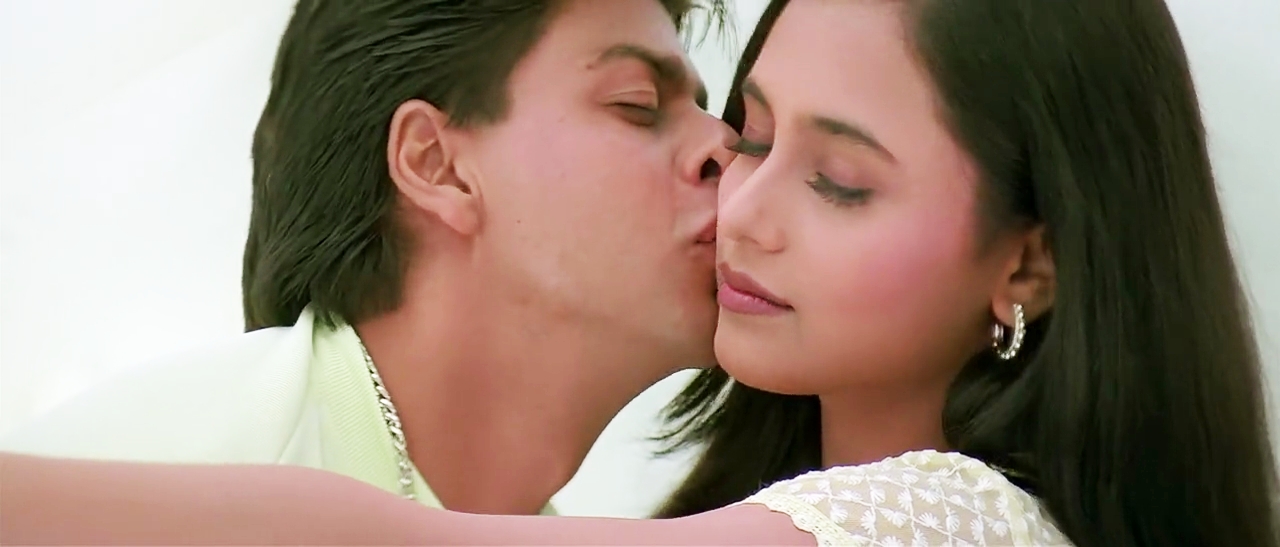 13. Nisha (Dil To Pagal Hai)
Take it or not, Nisha was a gem of a person. It is questionable if Rahul even deserved her in first place. She was an independent woman, with a mind of her own. She had a purpose in life and did things other than 'khwabon mein aana…'
If the latter was Rahul's idea (or the writer's) of a perfect partner, then so be it. Karisma Kapoor acts Nisha out with all her abilities. We wish someone could repeat this lovely pair of Kapoor and Khan some time in future.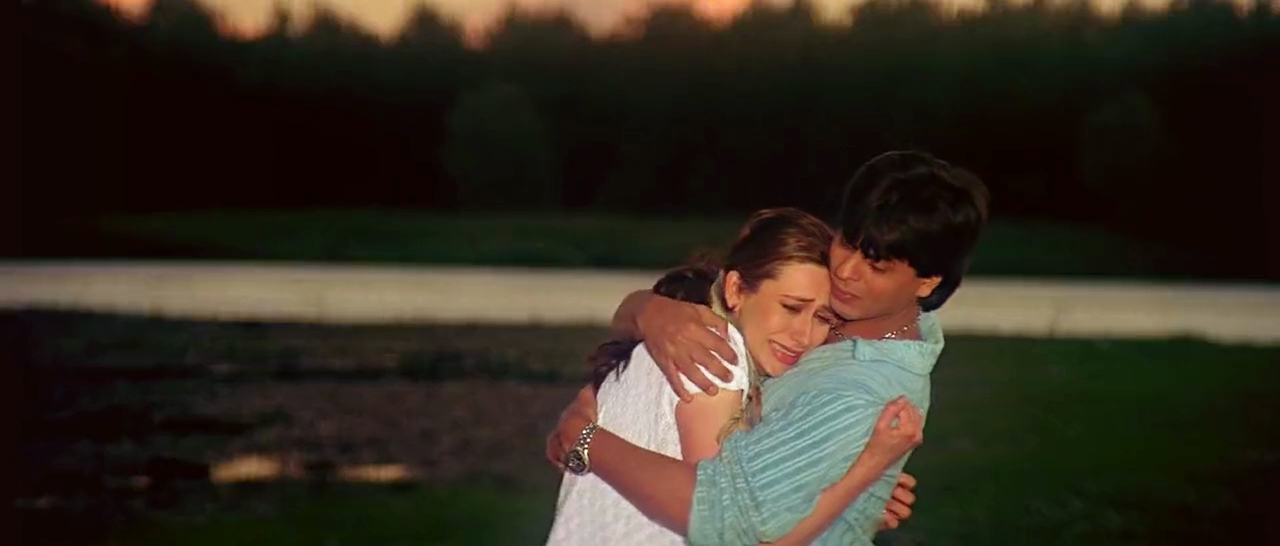 12. Anjali (Kuch Kuch Hota Hai)
She was her sprightly best in the first half. Unfortunately, she has to change in the latter half because our society believes in conditioning and appropriating women in androgynous clothes. As cruel as it may sound, what doesn't go off our sight is the mind-blowing chemistry she shares with Rahul. In her tomboy avatar as well as the elegant saree-clad look, Anjali and Rahul set the temperatures soaring. Rahul was sort of a douche, to be honest. Still, we didn't feel a bit bad for Anjali ditching her perfect fiancé Aman (Salman Khan). Why? Because 'made for each other' is what Kajol-Shah Rukh pair is about…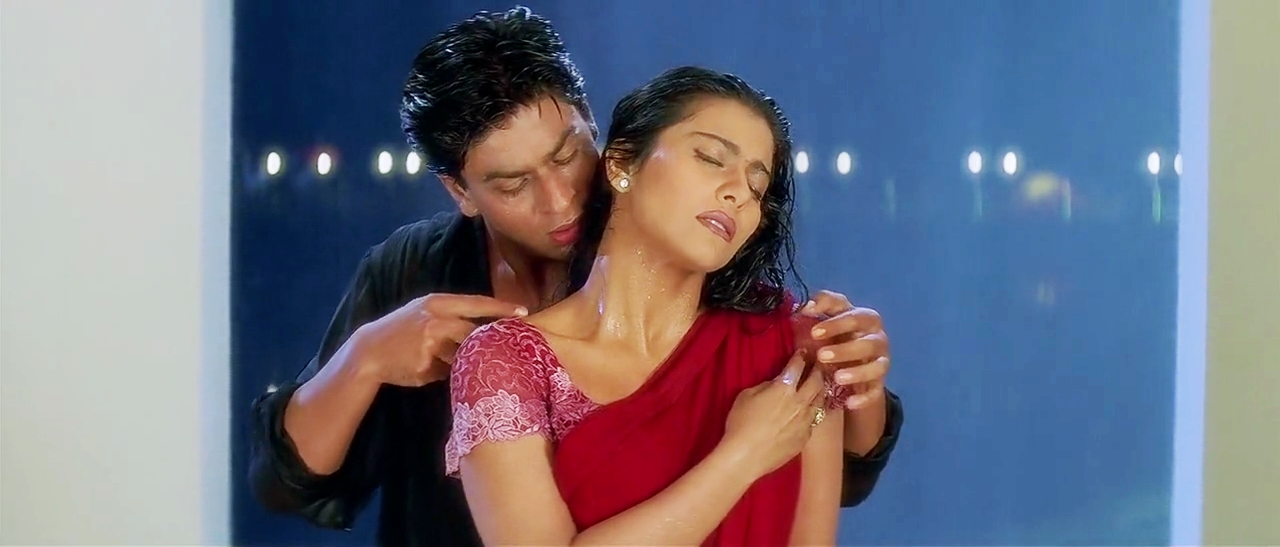 11. Priya (Chalte Chalte)
Rani Mukerji was one lucky Shah Rukh Khan heroine. Not only did she share fantastic chemistry with the actor, but also had defined and dignified characters in each of their films together. Mukerji's Priya in Chalte Chalte is one girl for whom every guy would mortgage or sell his property for. Rich beyond belief, this gorgeous lass falls in love with truck company owner Raj over a brief meet cute. She disses all attempts by her family to match her with another rich hottie. Priya's heart beat for Raj and vice versa. In this simple love story, it is Raj and Priya's life-like equation that sells the whole thing. Can we have a sequel please?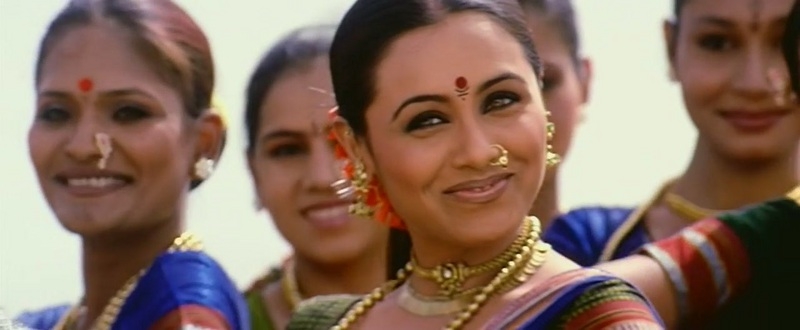 10. Paro (Devdas)
When Devdas points out her haughtiness stating, "Itna quroor to chand ko bhi nahi…." Paro remarks, "Kaise karta who quroor? Us chand par daag jo hai…"
Such was her self-belief. She is educated and a believer in equality. However, she succumbs to Devdas and his manipulative ways quite often. When her family was humiliated, she decides to take a firm stance and moves out of the relationship. Her love for Devdas and the diya remain lit till his last breath nevertheless.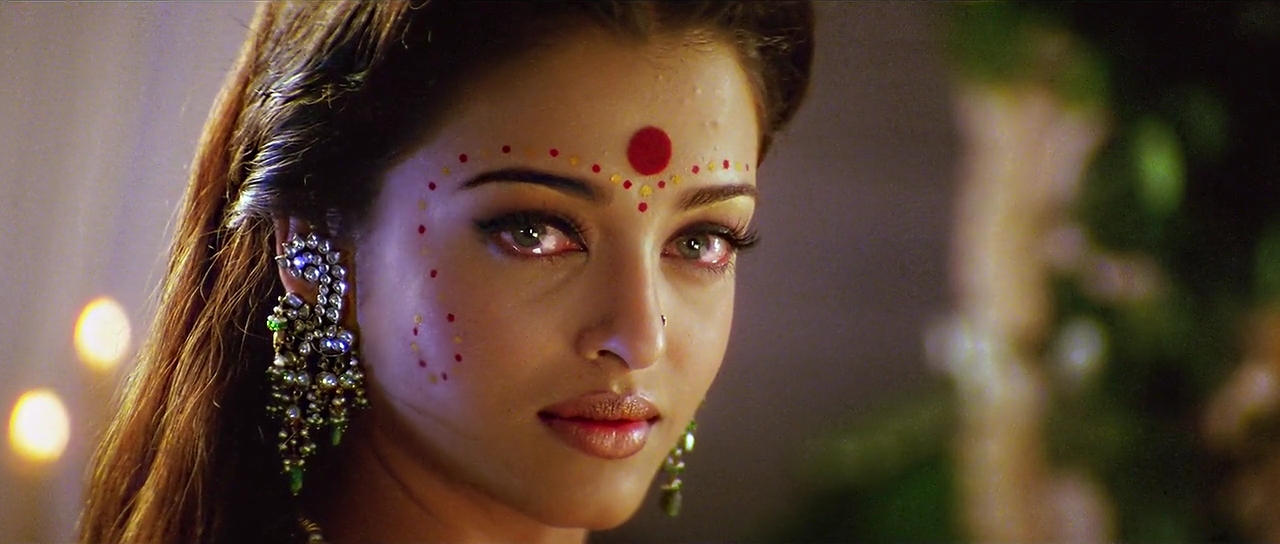 9. Zaara (Veer-Zaara)
Preity Zinta's Zaara is yet another girl whom any guy would love to date and eventually marry. It was love at first sight for squadron leader Veer Pratap Singh as he saved her from a fatal road accident. Tumultuous events take them apart but, boy, do our hearts pine for this couple to unite… and they do! 'Tere Liye' was the ultimate anthem for their sacred reunion.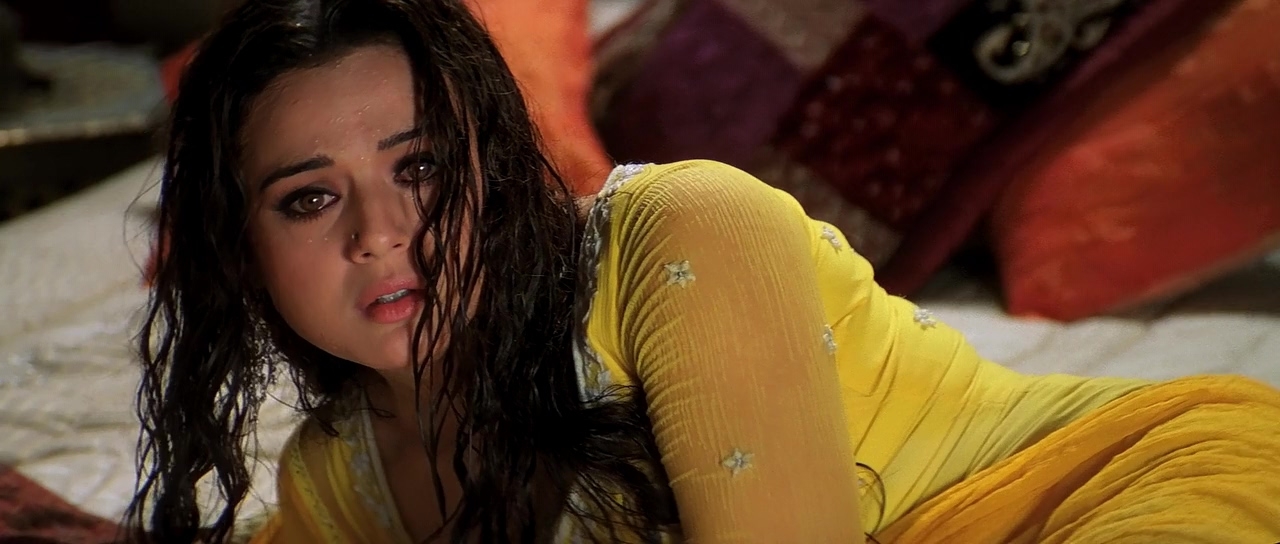 8. Chandni (Main Hoon Na)
Tiny role, terrific sizzle! Sushmita Sen was briefed to play a Chemistry teacher in Farah Khan's Main Hoon Na and the lady took it so bloody seriously. SWOON – is the only thing we do once the pair is on screen. Can someone cast them together in a fiery romance please?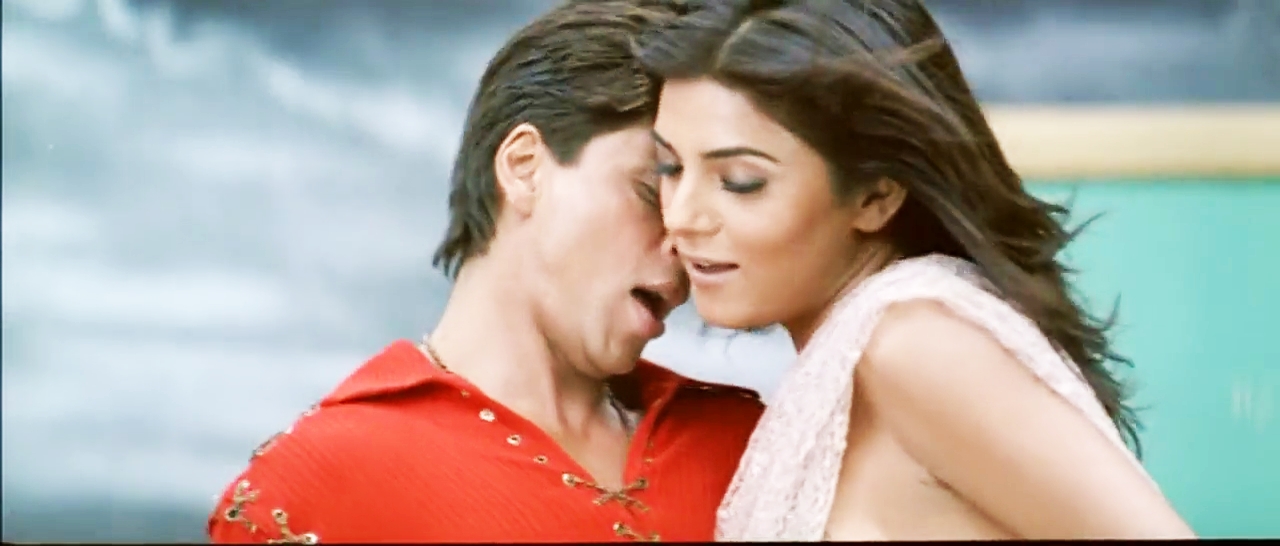 7. Anjali (Kabhi Khushi Kabhie Gham)
"Na lucknow da kurta, na pathani salwar… mard woh hai jo dil hai, warna hai bekaar"
Quips a handsome Rahul Raichand and Kajol's Anjali Sharma is left blushing. Rating high on chemistry quotient because the lovely couple is back on screen, Anjali is a laugh riot to the prim-and-proper Rahul. Together they have some of the best tête-à-têtes ever!
 "I don't like jokes…"
"I don't like you…"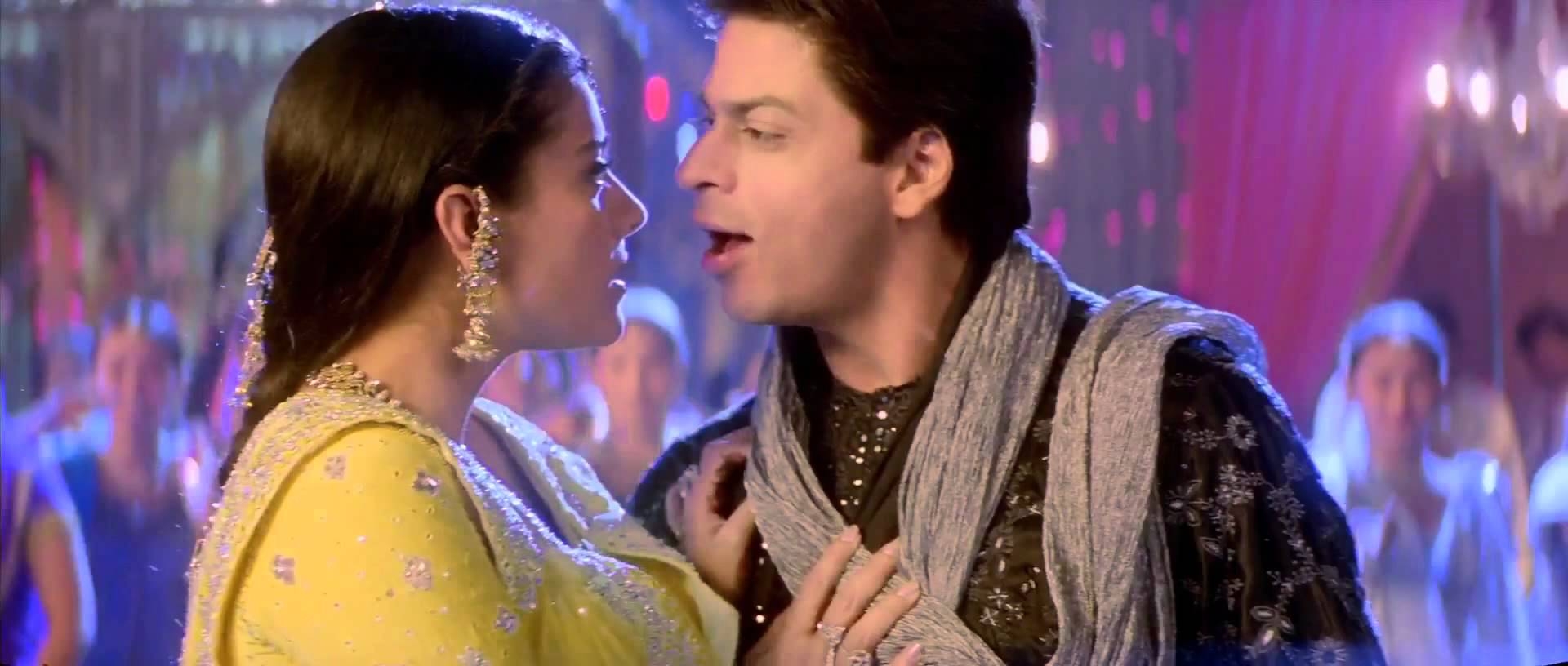 6. Naina (Kal Ho Naa Ho)
Aman and Naina's is not the happiest of stories. An inevitable death does them part. Much like other eternal lovers, Naina awaits another birth to reunite with him. In her own words, Aman came into her life and…
"You'll never believe it. Main hasne lagi thi, muskurane lagi thi… Dar lagta tha, itni saari khushiyaan ek saath. Kahin gham agle mod pe toh nahi?"
Her gut instinct proved her right.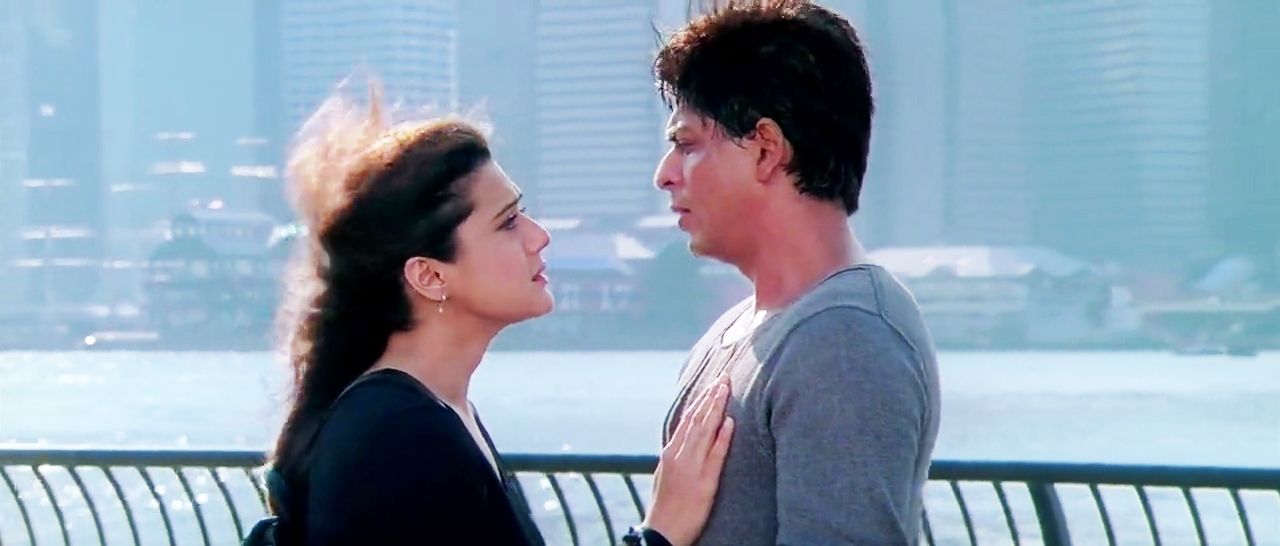 5. Lachchi (Paheli)
Set in olden times, Paheli is a solid film that addresses a woman's right to love the person of her choice. Choice, precisely, is what Lachchi was denied of. Her husband Kishan (Khan) leaves her the morning after their wedding leaving her thirsting for companionship – emotional and physical. Very soon, a spirit who takes Kishan's form falls in love with her. This initiates a love story that questions all notions of rights and wrongs. Embellished with sparkling performances by Shah Rukh Khan and Rani Mukerji, Paheli is a romantic film with a purpose. Khan, who also produced this folk tale, must have known the pride in doing so.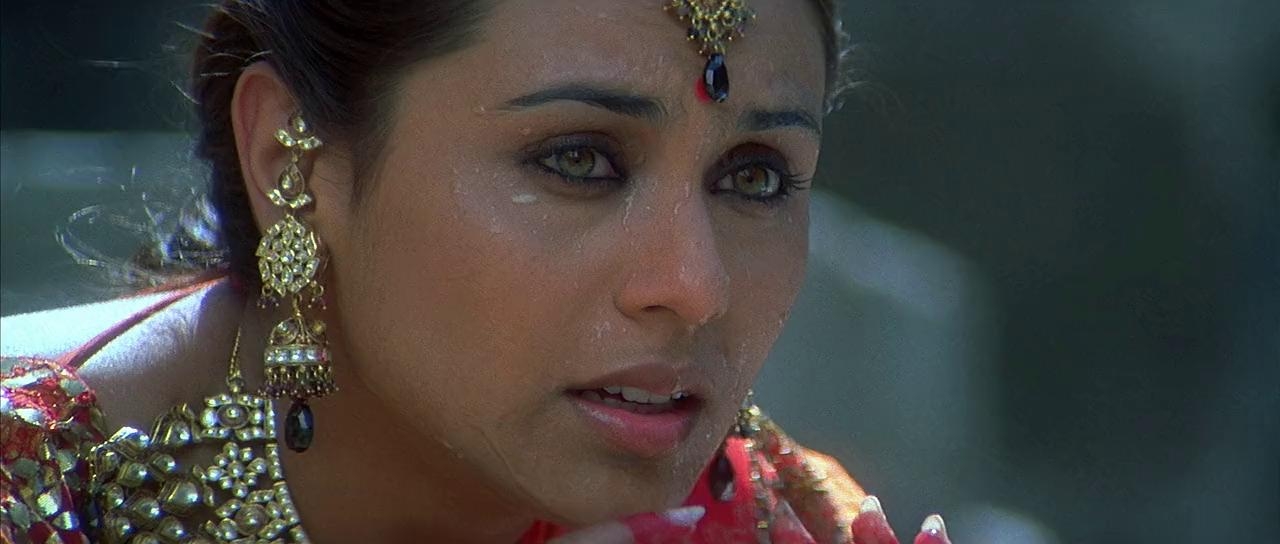 4. Geeta (Swades)
She is what every woman ought to be. Responsible to one's self, family and the society. Compromise is not a word in her dictionary. She loves Mohan (Shah Rukh Khan) but his love wasn't enough for her to let go off her noble ambitions. What a woman! Had she been the only reason for Mohan to return to India, Geeta could well have been the number one in the list.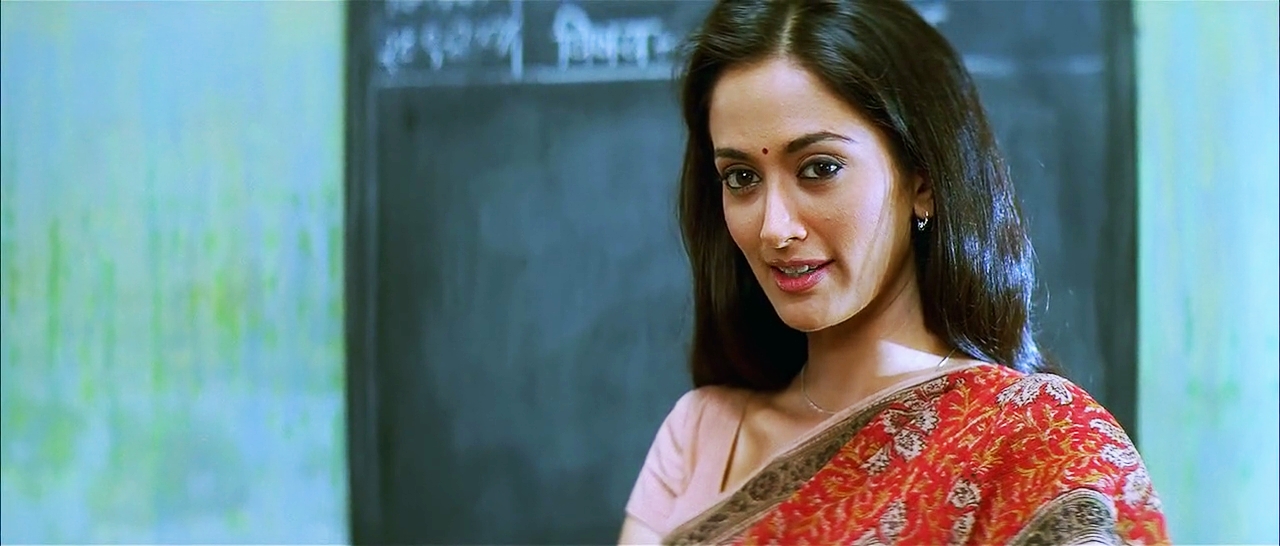 3. Maya (Kabhi Alvida Naa Kehna)
Let's face it. Dev is a douchebag. So is Maya. Two of them find soulmates in each other's emptiness. They are selfish, they leave others' families for their incomplete love lives. In Karan Johar's intricate tale of adultery and limitless love Kabhi Alvida Naa Kehna, Rani Mukerji and Shahrukh Khan set the screen on fire with their sexy chemistry .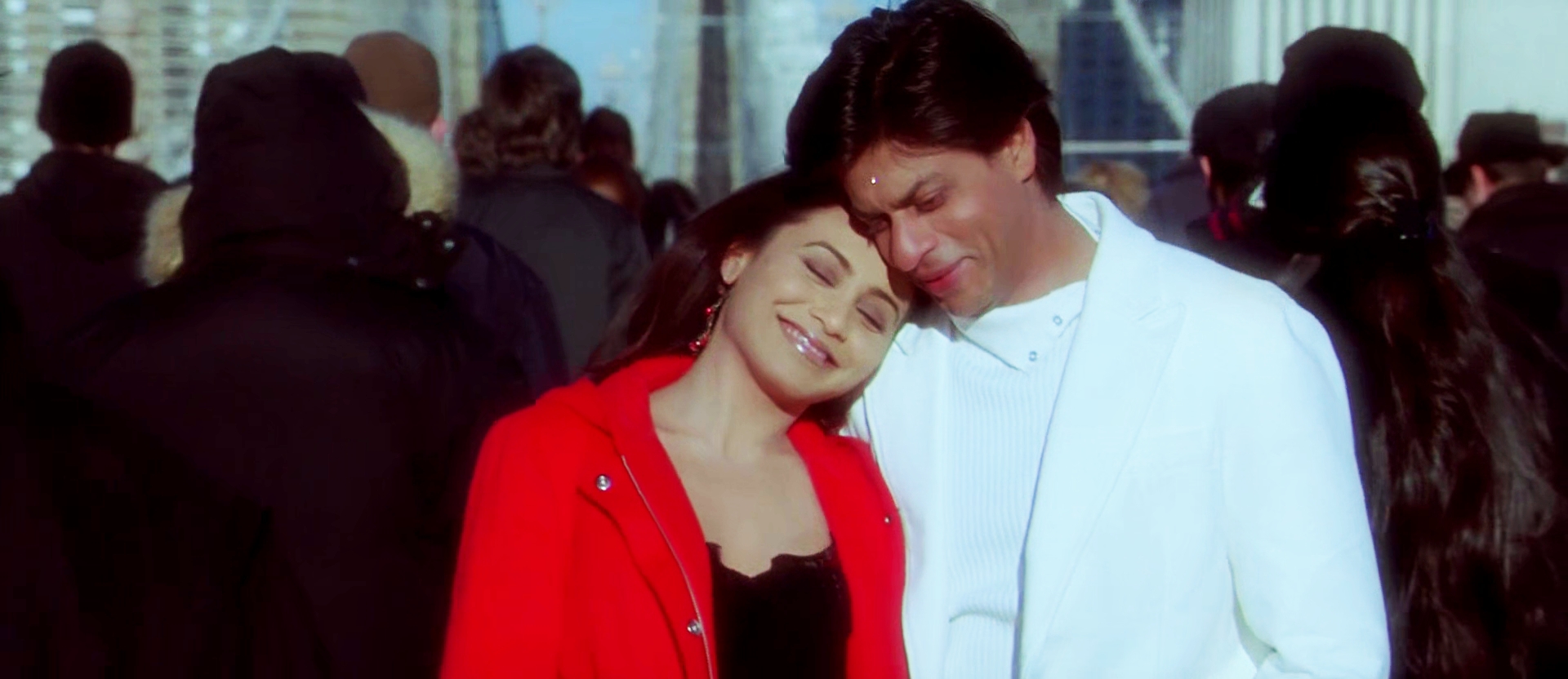 2. Meghna (Dil Se…)
Mani Ratnam, people. The man who will even make logs of wood fall in great love. He hires two of the decade's finest dramatic actors in a star-crossed tale Dil Se… Manisha Koirala's Meghna is a wounded soul. She seeks revenge for the ones who wronged her and her family. In the course of her hard journey, Meghna stumbles upon the talkative All India Radio jockey, Amar (Shah Rukh Khan). He is an army child and she is an Assamese militant. Their callings are meant to be different. Their destinies, nevertheless, had different plans and they fall madly in love. Their story follows seven stages of love and had to end on a tragic note.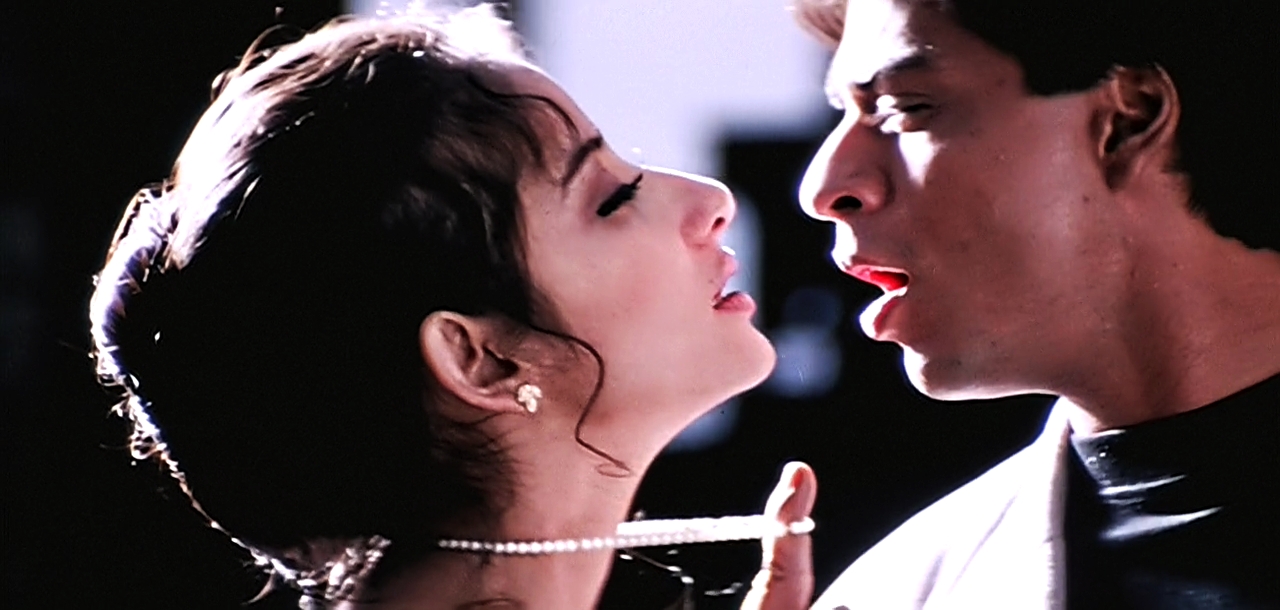 Rewatch Dil Se… You would tell yourself how Meghna and Amar should have been literary characters.
1. Simran (Dilwale Dulhania Le Jayenge)
Agree or not, Simran was the sanest person in this melodrama that is considered legendary today. She was rooted in beliefs and values imparted by her middle-class parents who themselves were tuned into a patriarchal way of life. Although there was not much Simran could have done on her own, she attempts and succeeds wherever she could. She keeps the sacred fast of karwa chauth for Raj and he reciprocates doing the same for her. Equality much? To compensate everything else, we have Shah Rukh Khan, Kajol amidst picture postcard-like mustard fields in Punjab. With all those evergreen melodies in background, do we need any more feels to root for this couple?

Many more amazing women and one man who wooed them all… Shah Rukh Khan!
Happy Birthday!