Omung Kumar comes from the Sanjay Leela Bhansali School of Filmmaking.
Bhansali loves his costume dramas. Kumar his biopics.
What happens when they mix up? Well… Sarbjit.
Throughout the film, I kept thinking about Dr. Chandraprakash Dwiwedi's Pinjar. Set in a similar milieu but in a different era, both films tackle slightly similar themes. Heavy on melodrama, Pinjar didn't really rely on one-liners. Pinjar had a competent protagonist who screams less, expresses more. That concludes what Sarbjit probably lacks in – restraint. Very much like Omung Kumar's directorial debut, the purpose of making the film towers above the actual film. You know Sarbjit's is one story that deserves to be told. You sold it to the financiers right then, Mr. Kumar, but not to your audience. There is so much of Bollywood in the initial reels – choreographed thumkas, flawless makeup, sharp outfits, lush fields, plethora of colours. Soon the tables turn and grimness sets in as Sarbjit is captured in Pakistan. Kumar loves to play the extremes. It is either overwhelming happiness or mind-numbing sadness. Although it is a classic method to woo the viewers – given the subject matter – the film tires you out instead.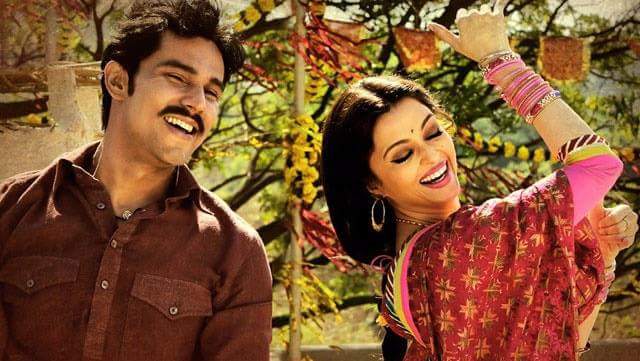 Sarbjit is SLOW. This lethargy has more to do with scene division in writing stage. Probably Kumar had way too many conversations with the Attwal family. What we get is an eventful first half (which isn't particularly pacy) and an excruciating second. The essence of the whole second half could be sufficed in a single sentence but NO – Omung Kumar gets into the CCTV mode and shoots every single move. There is no film in recent past that abounds in as many redundant, pointless scenes. Plus, attention to detail is what Kumar lacks in – which was evident in Mary Kom as well. It's a pity when his lead actors seem more focussed than he is. You see great sets that look anything but natural, you have Sarbjit's Calvin Klein undie peeking a boo as he squirms in the cell, you see makeup, props and prosthetics that are inconsistent. Script supervision? You must be joking.
Sarbjit isn't a terrible film but an ill-conceived one. It does have a handful of memorable moments. More so due to the actors who give their heart and soul to their parts. Aishwarya Rai Bachchan (as Sarbjit's sister Dalbir) tries so hard that it shows – which is essentially the film's prime inadequacy. She isn't miscast by any measures but, she deserved a better instructor, someone who could rehearse with her – a Bhansali or Mani Ratnam precisely. There are several moments that could easily pass her off as a female Sunny Deol while she could have done so well in a controlled Irrfan Khan mode. We are left agape on what exactly is her fight for. Dialogues with a generous dose of pind, mulk, bhai, jung do no good either. Nevertheless, she deserves full marks for the attempt albeit an inconsistent performance. Randeep Hooda is his fantastic self in the title role. His physical transformation is astounding. We clearly tend to take the film seriously every time he appears on screen. Richa Chadda is one actor who gets her approach right. In sort of an ill-defined character, Richa makes a mark. Particularly when she confronts Dalbir towards the end. Her curvy Punjaban figure is worth a thousand sighs. Darshan Kumaar is over-enthusiastic but fits his part.
If there is one thing that we buy from the film, it is the tender bond between Dalbir and Sarbjit. We are convinced on Dalbir's determination and Sarbjit's yearning to be out. In one of the best scenes of the enterprise, Sarbjit begs his sister to just do something and release him, feeds her food that he made. In another he tells his newly appointed lawyer, "Thodi der baith jao… mujhse naa, zyada log milne nahi aate!" We know the approach is shamelessly manipulative but Randeep Hooda makes it work. What an unfortunate film for the actor. Sigh!